Those who have been following my Japanese journey know that I rely heavily on technology to augment my learning. This means that I'm always experimenting with the latest apps and software to make the process as efficient as possible. I use many of these programs simultaneously. For example, the Wanikani and Bunpro services go hand in hand for tackling kanji and grammar, respectively.
Sometimes, however, I discover new programs that replace something in my current toolset. When using technology to support your learning, don't get overly attached to a particular product or service. Be prepared to switch platforms if something that works better for you enters the marketplace. With all of this in mind, here are three powerful programs that I discovered in 2020 and committed to using in 2021 and, perhaps, beyond.
---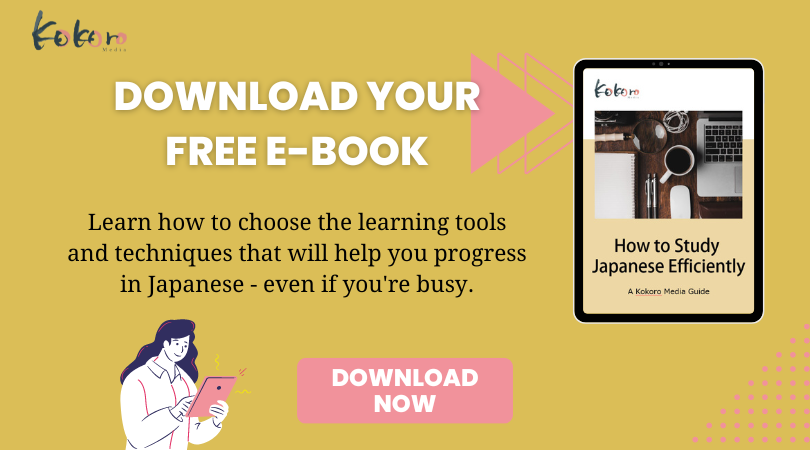 ---
Platform: web (mobile apps coming soon)
Price: from $5.42/month (billed annually) to $199.99/lifetime (one-time payment); free 14-day trial
I actually stumbled across Kitsun.io a couple of years ago during its free open beta period. At that time, I realized that this digital flashcard app had potential, but the interface, design, and feature set still needed a lot of work. So, I simply bookmarked the site and kept tabs on it from time to time.
When I checked on Kitsun.io in late 2020, it had evolved into something amazing. Although Kitsun.io is positioned as a user-friendly replacement for Anki, it's actually the Japanese "Reading Assistance Tool" that captured my attention. Copy Japanese text from any source (or type content manually), and Kitsun.io will process it, adding furigana and granting you the power to instantly generate flashcards with the click of your mouse button. This tool is an excellent way to work through the first three free chapters of Iwata-san. As of 2021, Kitsun.io has joined Wanikani and Bunpro to form the trinity of Japanese learning apps that I use daily.
Platform: iOS
Price: free (Nihongo Pro: $2.99/month, $7.99/three months, or $49.99/lifetime)
I first heard about this app on an episode of The Language Mastery Show podcast. Although I was weary of using yet another Japanese dictionary app, I couldn't resist Nihongo's powerful feature set that weaves together OCR, context-based flashcards, text importing, word commonalities, and much more. These features are powered by an intuitive dictionary which can even be used offline. The creator of this app, Chris Vasselli is passionate about efficiently learning Japanese, and it shines through in its design, feature set, and presentation.
The last piece of software on this list isn't a dedicated Japanese study app. And, admittedly, it's rather technical, with a high learning curve. However, I couldn't help but include Obsidian, described as "a second brain," because of its amazing feature set and vast potential.
My use of Obsidian is the culmination of my recent obsession with personal knowledge management: creating a system and permanent home for notes on the important things that I learn in my life. Obsidian allows you to create linked notes and store all of your data locally on your hard drive. My obsidian database includes notes on business, books, articles, and of course, plenty of Japanese.
Through the power of links and markdown, I managed to create a custom, personalized Japanese library and dictionary. Describing how I made this requires an article of its own, and that's something I'm considering. For now, a simple screenshot will have to suffice.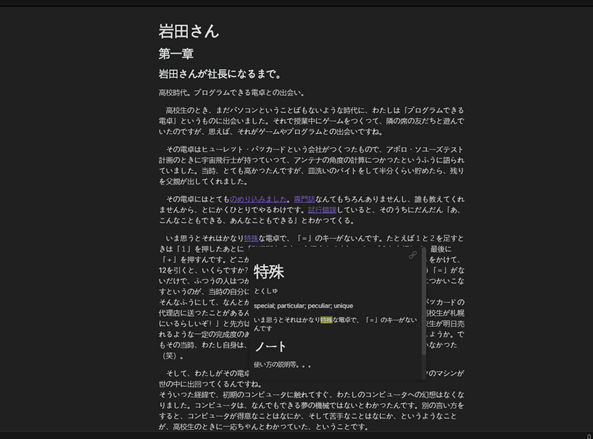 Will These Programs Stand the Test of Time?
I must admit that my eternal quest to find the perfect language learning tools often leads to a severe case of app overload. I'm not sure if these three programs, along with the other software I'm already using, will still be in play this time next year. Regardless, Kitsun.io, Nihongo, and Obsidian have captured my time and attention and are having a measurable, positive impact on my motivation and results. All of them have a free way to get started, so what do you have to lose? You just might discover something to supercharge your Japanese studies in 2021.