Last month, a Japanese website raised criticism: its principle was that users could submit meiwaku noise information about their neighborhood. Most of the time, users complained about the sounds of children playing, and the word "meiwaku" was heavily used in the comments.
"Meiwaku" can be translated in several ways: trouble, annoyance, annoying. In Japanese, spam mail is called meiwaku mail, and the same term applies to spam phone calls. The word's meaning is strong, and I believe "nuisance" is probably the closest word in English for meiwaku.
Even if people's behaviors have become more individualistic, especially in big cities, a major aspect of Japanese culture is that the group comes before the individual. Harmony inside the group, and society in general, should be maintained as much as possible. This leads to nice and enjoyable practices such as exchanging gifts with your neighbors to maintain good relationships. However, this can also be a difficulty, especially as a foreigner, when you want to express your individuality without breaking the harmony. And one of the worst things you could do to break the harmony is to be, or to cause, meiwaku. It is also one of the worst things you can be called without it being a dirty word; it means your counterpart is really angry and you have repeatedly made major harmony-breaking mistakes.
Avoiding causing meiwaku to others is one of the bases of Japanese politeness in public spaces: you should not disturb others. For example, Japanese people refrain from talking too loud or talking on the phone on public transport. Blasting music on your phone in public places, something I have witnessed in France or in the U.S., is unthinkable in Japan. Even putting music too loud in your earphones, so much that it can be heard by other people, is frowned upon (there is even a word for this: otomore, or "sound leak").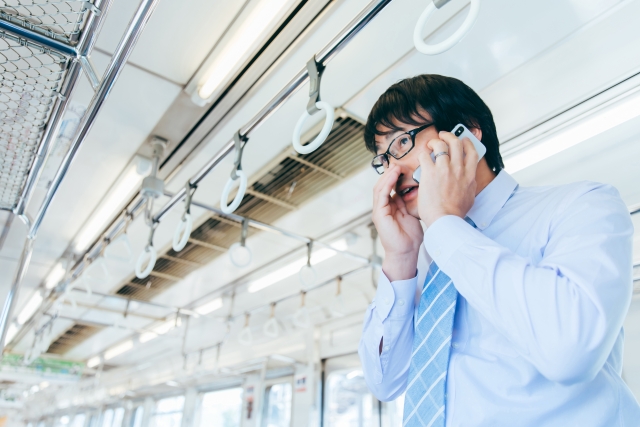 In Japanese companies, it means working diligently and making sure not to impair the work of others or cause them to work more. This is one of the reasons why many Japanese people are hesitant to take the few paid leaves they have: by taking holidays, you force your colleagues to work more while you are away, hence causing meiwaku. 
In your neighborhood, it means, for example, that you should not park your car or your bike in unrequested places. Mostly, you should be careful about trash sorting and putting the trash at the correct location, on the correct days and time. We have all heard stories of foreign residents at a loss with the Japanese trash collection system, or who make the mistake of not considering it a big deal, and who quickly become categorized as meiwaku by severe neighbors. Elderly people, especially, have a reputation for being on the lookout for this kind of neighborhood meiwaku. Some would say they have too much free time on their hands, which may be true, but I think that elderly people are probably more attached to core values, and may feel a sense of responsibility for their neighborhood's harmony.
Like in the example in the opening of this column, noise is considered a major type of neighborhood meiwaku. That is why most landlords in Japan forbid tenants to have pets, or in certain cases, even refuse families with children!
Avoiding meiwaku is originally a positive concept, and it surely helps maintain a generally peaceful, clean-looking, and quiet atmosphere. I personally believe that it is one of the reasons why Japanese people quickly and massively adopted the wearing of masks during the pandemic, even though it was never compulsory. 
However, like all things, the concept can become poison if used excessively. Considering the presence of children a nuisance so much as to complain about daycare centers, or refraining from taking one's holidays, does not appear to me as a positive thing for any society in the long term. 

From a foreigner's point of view, avoiding meiwaku can be difficult to deal with at first, especially if you come from a more individualistic culture. Still, if you wish to feel integrated into your new environment and avoid interpersonal relationship troubles, it is key to stick with the major rules. Navigating the rules of Japan can be tricky, and you will make mistakes, but the most important is to show your willingness to learn.
---