I've been cycling for as long as I can remember—ever since I earned my first scabs and scars as a young daredevil during the 1980s. The past 14.5 years in Japan have been no exception (minus most of the daredevil behavior).
During my early years in Japan, cycling was simply a convenient way to get around my corner of Tokyo while getting a little exercise in the process. However, over the years, as I piled on the kilometers and covered more and more of the city, I realized that there was a greater meaning to my riding ritual. Jaunts around town have evolved into two-wheeled adventures that have taken me as far as Mt. Fuji. Cycling has brought me closer to the people and places of the Kanto Plain, revealing sights, sounds, and encounters that I would have never otherwise experienced.
Cycling around Tokyo and Beyond: Never a Dull Moment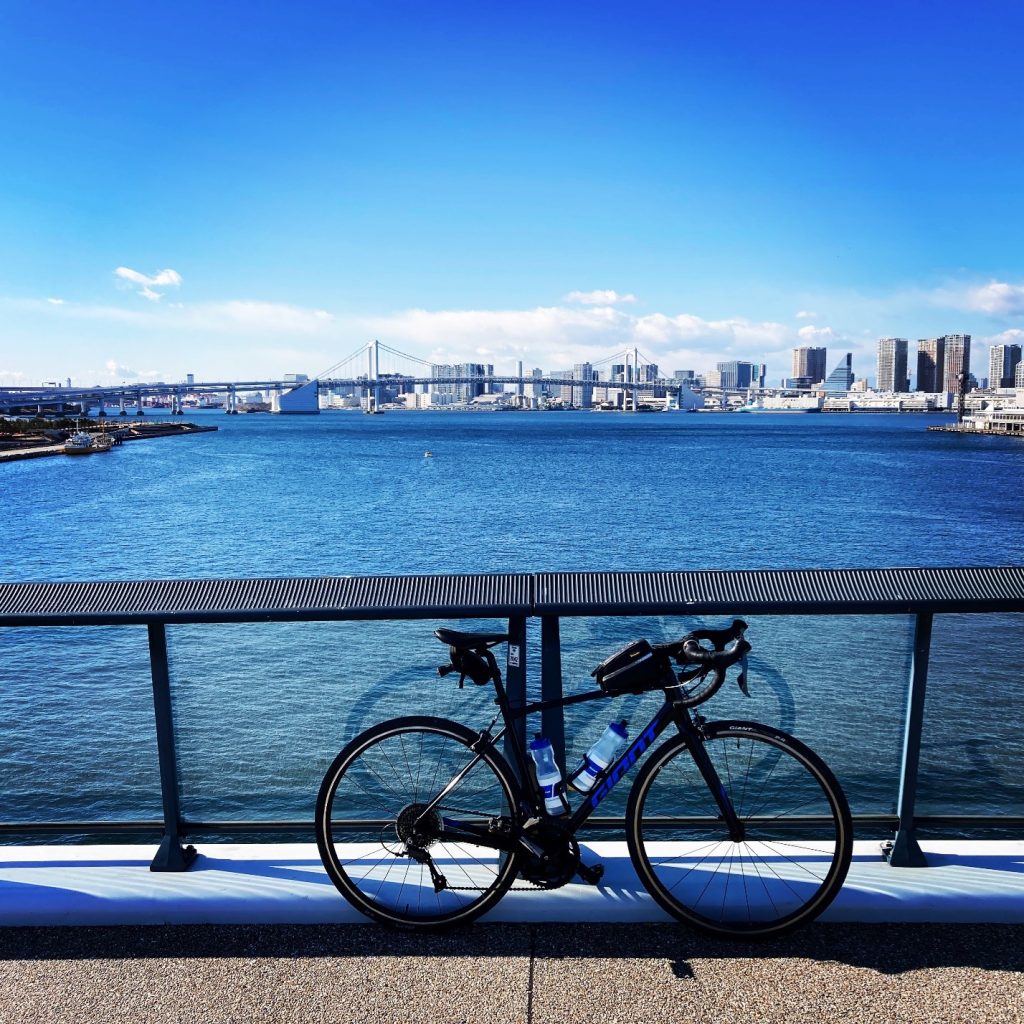 A 2022 photo taken in the Toyosu district of Tokyo, commemorating over 4,000 kilometers ridden on my current bicycle.
As I'm not a fan of urban cycling, most of my rides are extended weekend excursions designed to get out into nature—four to eight hours per ride, depending on the destination. Setting aside this much time for cycling lets me reach the outskirts of Tokyo and beyond, including the neighboring prefectures of Chiba, Saitama, and Kanagawa.
When compared to traveling via cars and trains, long-distance cycling leaves you exposed to the environment for extended periods of time, allowing each neighborhood, city, and region you pass through to sink in to your psyche.
On the road, I take great pleasure in watching society function, and each ride comes with at least one story-worthy moment. My rides reveal denizens engaged in all manner of fascinating (and often surprising) activities: kayaking, horseback riding, falconry, and even paramotoring. For better or worse, I often see my tax yen at work: everything from firefighters training on the banks of the Tama River to police raids and car chases in northern Tokyo.
Cycling in Japan Projects a Sense of Belonging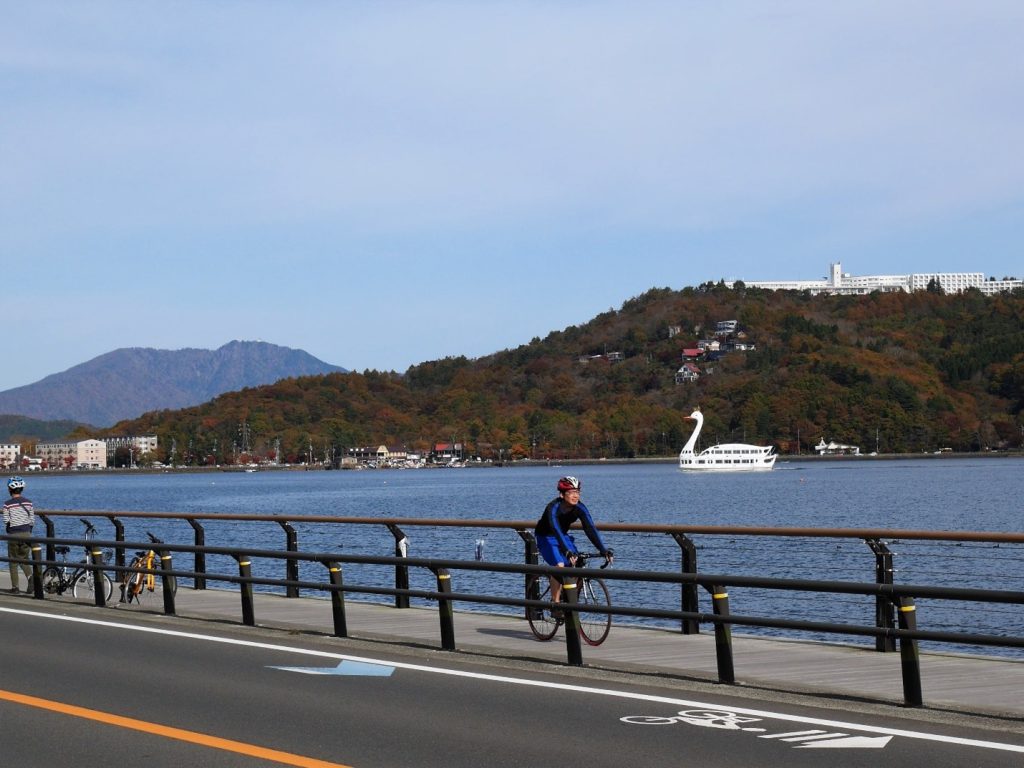 A cyclist enjoying a ride around Lake Yamanaka. The closest lake to Mt. Fuji, skilled cyclists can make the approximately 120-kilometer ride from Tokyo to the lake within a day.
Despite all there is to observe on the open road, the most memorable moments come from personal interactions. Greater Tokyo's daily grind can often feel cold, especially as a foreign resident—an outsider by default in an ethnically and culturally homogeneous nation. However, I know that if I cycle far enough, it's only a matter of time before I'll be warmly greeted by a friendly resident of whatever municipality I happen to be riding through.
If it's not a rambunctious school kid or a curious senior extending a hearty "konnichiwa" or "hello," there's always camaraderie to be found in the cycling community. I'll never forget the words of encouragement I received from a fellow cyclist the first time I dared to ascend the Odarumi Pass. A Japanese auto-industry employee who had spent some time living in the United States, he seemed to appreciate the opportunity to converse in English while we waited to be directed around some road work. As for me, I was elated to meet someone who knew the route and could tell me how much further it was to the summit. Exhausted and in uncharted territory, I might have given up and turned back if it weren't for his counsel.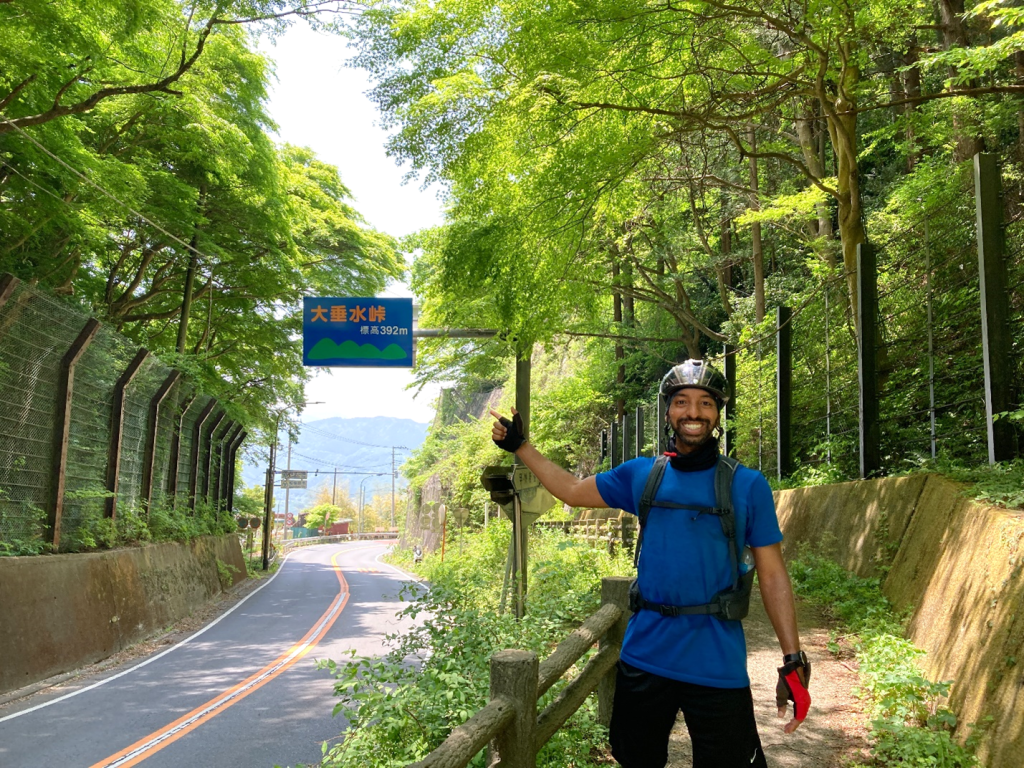 Odarumi Pass, which runs between the base of Mt. Takao and Lake Sagami, is one of my most challenging hill climbs.
The further I ride from Tokyo, the more welcoming and intriguing my encounters become. There's a different vibe in the countryside, and people seem more open to spontaneous conversation. And this brings me to the core of what I'm trying to express through this article.
Foreign residents of Japan often feel pigeonholed by traits beyond their control. It's easy to feel defined by our differences from the status quo. This can lead to feelings of isolation or exclusion, exemplified by the common grievance, often aired on social media, of always being asked, "Where are you from?" regardless of how well one is integrated into society.
What I love about long-distance cycling is that when you meet people on the road, "Where are you from?" becomes "Where did you ride from?" Your defining characteristic is no longer how you look, how you speak, or where you were born. Being a cyclist in Japan projects a sense of permanence and belonging. Knowing the lay of the land well enough to navigate 60, 80, or 100 kilometers out of the city center shows that you have skin in the game. You may look or speak differently than the native population, but you still, in some way, belong in Japan.
---