I've been a stalwart fan of Japanese sports cars since I was a teenager. So naturally, one of the first things I did upon arriving in Tokyo in 2009 was to seek out the local car scene. It was easy enough to attend car shows or visit Fuji Speedway for a track day, but living in a city where car ownership is prohibitively expensive meant that it was hard to meet other people who shared my automotive passion.
Fortunately, years of wearing that passion on my sleeve finally paid off when Caylon Neely of Davey Japan let me tag along on a trip to Daikoku PA (Parking Area): hallowed ground and gathering spot for car enthusiasts from throughout the Greater Tokyo Metropolitan Area. Read on to learn what it takes to get there, what to do when you arrive, and additional tips for making the most of your experience.
Hitting the Road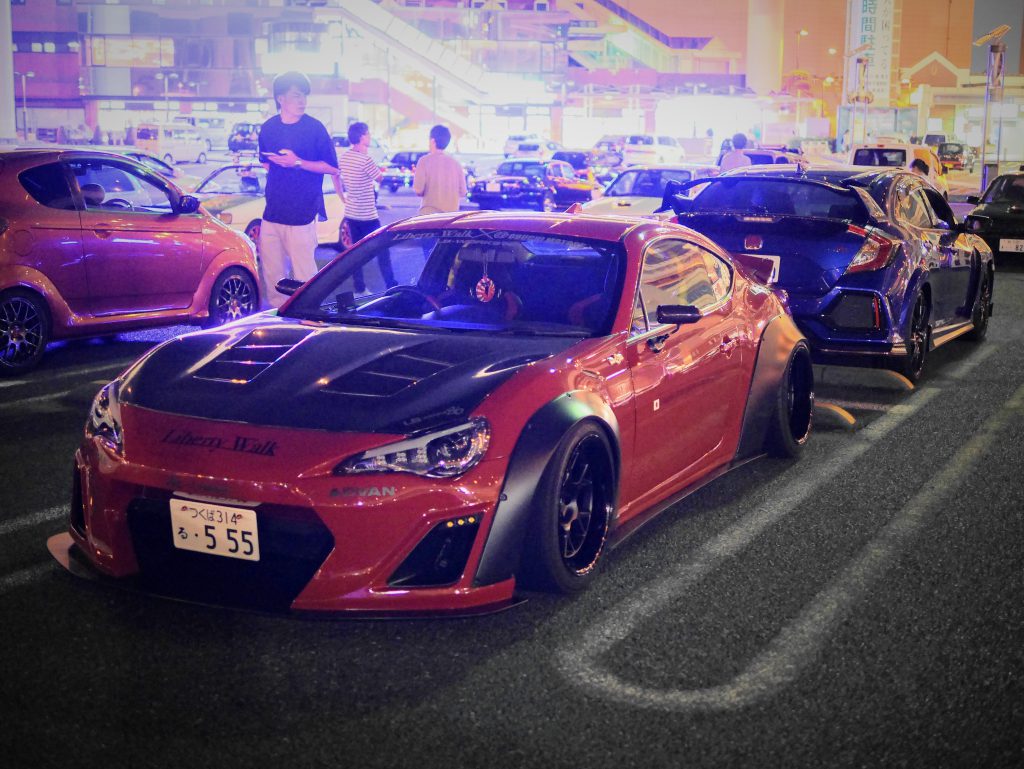 Whether you are visiting from abroad or a fellow resident car enthusiast, the first thing you need to know about Daikoku PA is that you're going to need access to a car to get there. Daikoku PA is located on a manmade islet in Yokohama Bay, isolating it from the city's train and subway networks. City busses aren't an option either. They may be able to drop you off nearby, but entry into the parking area on foot is prohibited.
If you can't rent a car or hitch a ride with a friend, you could try a taxi. Be warned, however, that it might be difficult to hail one for your return trip—especially if you are out late at night.
It's All About Timing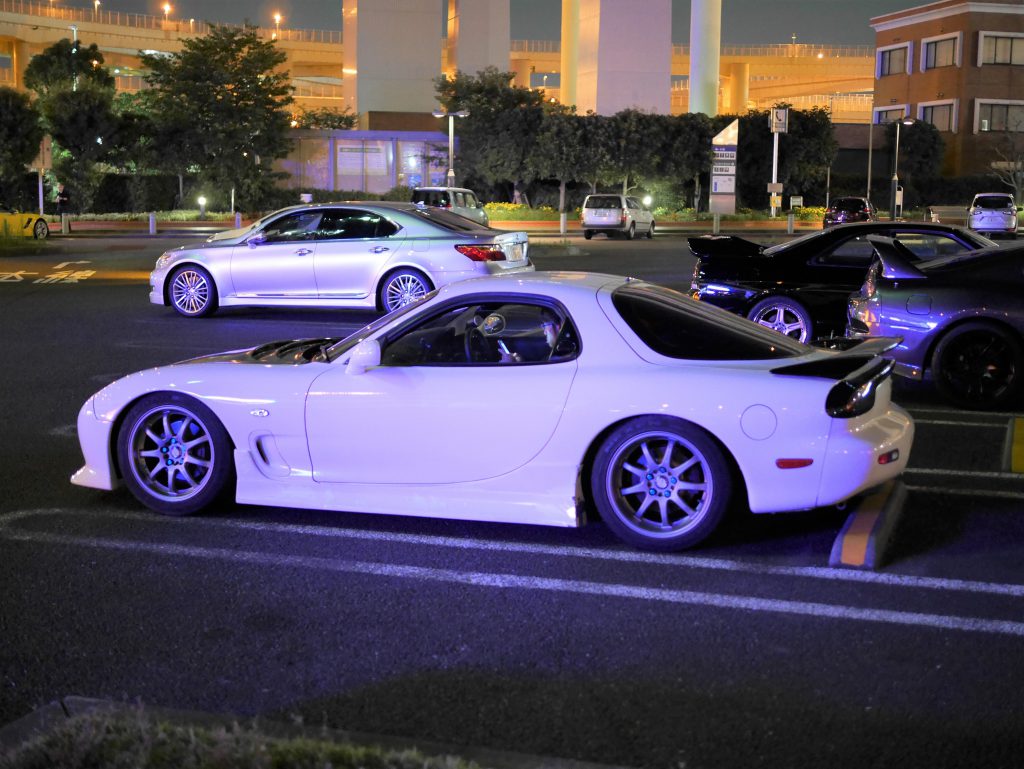 After figuring out transportation, your next task is to determine the timing of your visit. Since the impromptu displays of automotive wonders of Daikoku PA are not official events, there's no guarantee of what you'll find when you arrive.
That being said, tradition dictates that you'll discover plenty of expensive exotics (Lamborghinis, Ferraris, etc.) on Sunday mornings and sport compacts on Friday and Saturday nights (muscle cars are wild cards). So, plan your trip based on the car scene of your choice.
Once You're There
The beauty of Daikoku PA is the unspoken, shared appreciation of cars and car culture that permeates the scene. If you see someone beside a nice ride, chances are they are more than willing to explain the ins and outs of what makes their car special. This atmosphere is a refreshing change from the typically reserved culture of Tokyo and Yokohama. Feel free to take pictures to your heart's content, however, it's a good idea to ask for permission if you'd like to take extreme close-ups of cars with their owners.
Additional Tips for Making the Most of Your Experience
As excited as you may be to rush out and reenact your favorite scene from Fast and the Furious: Tokyo Drift, remember that Daikoku PA isn't a tourist attraction. Above all, it exists to serve everyday motorists who need a break from the rigors of the road. Therefore, careful planning is paramount to ensuring that you have a good time while not being a nuisance to the locals.
Don't overstay your welcome. Daikoku PA often gets crowded after 9 p.m. or so on the weekends, and the police won't hesitate to close the entire area down to discourage loitering. Even if you know Japanese it's hard to understand what they constantly blare through their high-powered megaphones. Just interpret it as "Move along, there's nothing to see here," and be on your way.


Daikoku PA isn't the only act in town. If Daikoku PA gets shut down, you may still be able to check out cars at either Tatsumi PA or Shibaura PA. These locations are smaller, with fewer amenities, but the cars that you'll see are just as amazing as what you'd find at Daikoku PA.


Only park in designated areas. If you happen to be behind the wheel for an evening of car spotting, make sure that you only park in designated parking spaces. This might seem obvious, but smaller locations such as Shibaura PA fill up quickly, which tempts some drivers to park illegally. Save yourself some trouble and simply move on if a lot is full. The last thing you want to be doing on a Friday night is figuring out how to say "Please don't tow my car" in Japanese.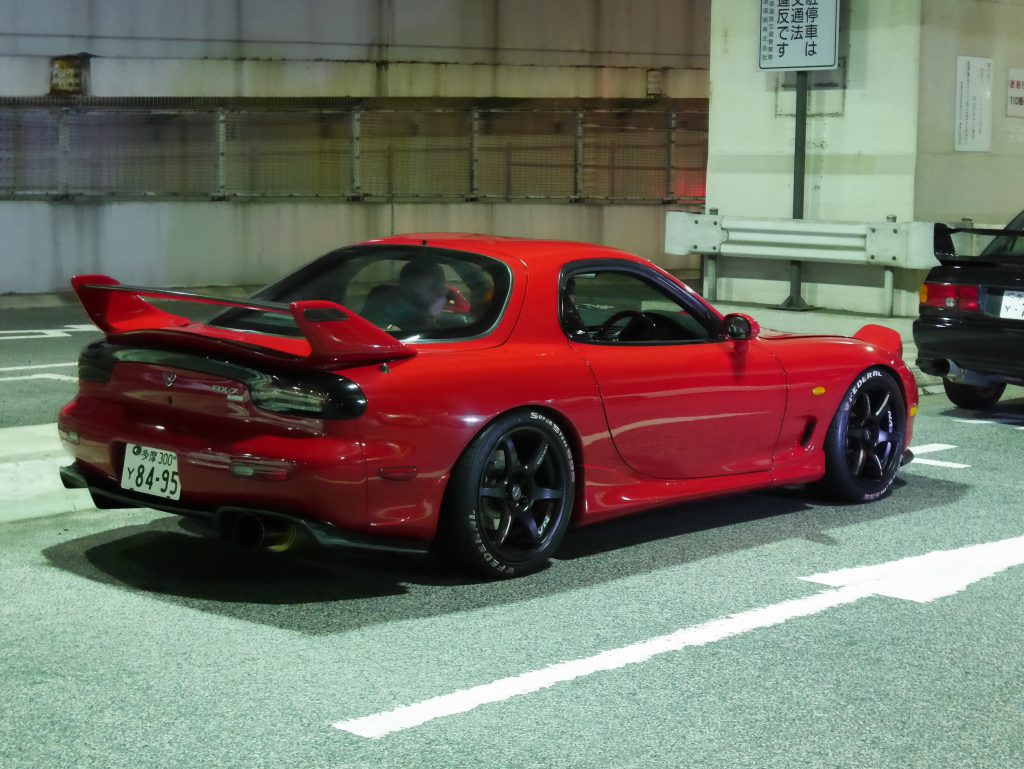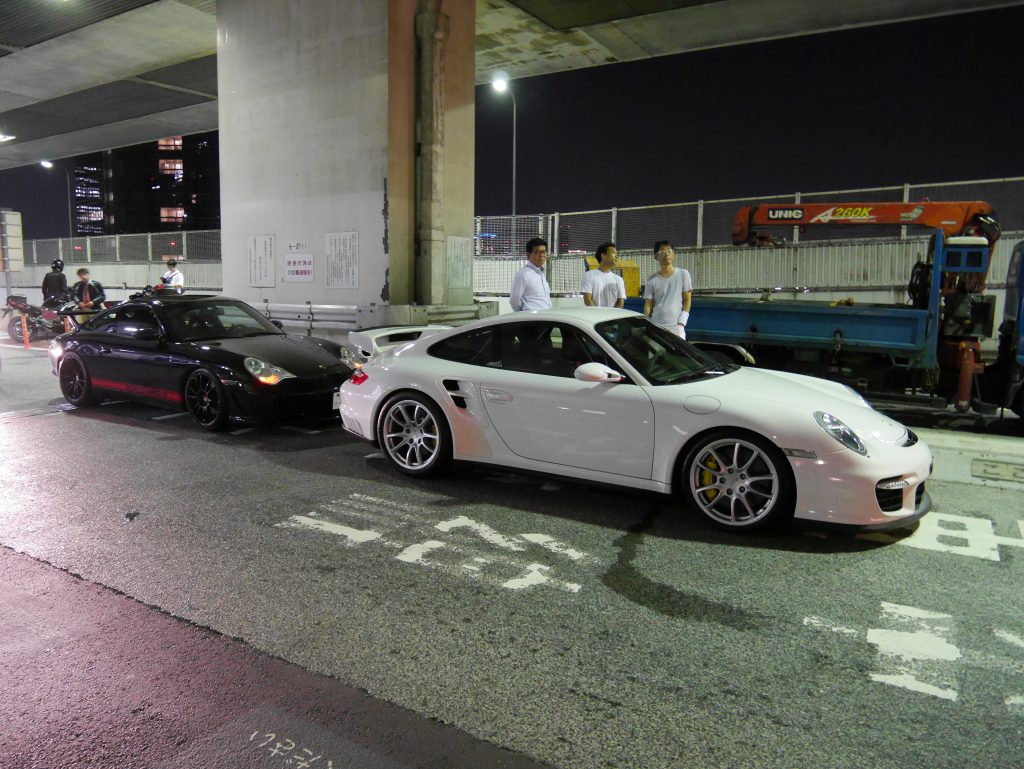 The Automotive Experience of a Lifetime
If you are courteous and use common sense, you'll have the time of your life immersing yourself in Tokyo car culture. The language of cars is a global one and never is this more apparent than a night reveling in all things automotive at Daikoku PA.