After coming to grips with the soul-crushing inevitability of having to memorize over 2000 kanji characters, the next wall of frustration that Japanese learners face is reading the same books, magazines, and blog articles that native Japanese speakers do. Reading is essential for adding context to the constant influx of vocabulary, kanji, and grammar points that learners face and gives purpose to the rote memorization that language learning requires. Unfortunately, reading native materials can also be incredibly intimidating and demotivating, especially when attempting to read something that is too difficult.
Thankfully, there's an app for that… Or, shall I say, several. Read on to learn about three apps that will aid you in your quest to improve your Japanese reading comprehension skill.
---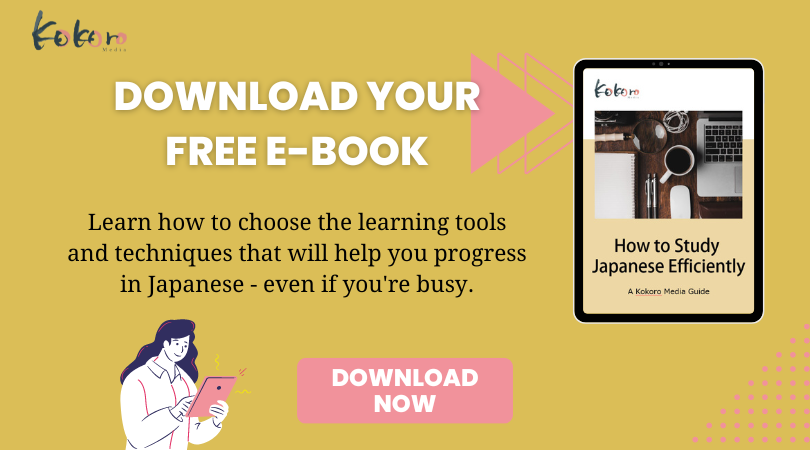 ---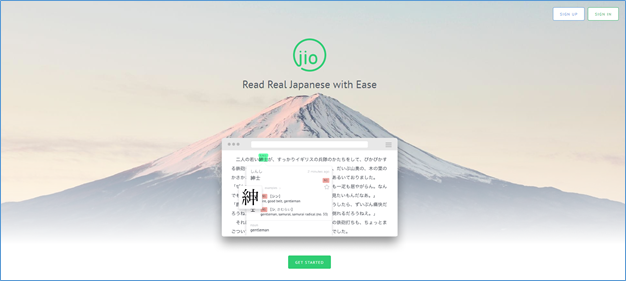 Platforms: web
Pricing: $10/month or $100 annually (limited free version available)
This minimal, cleanly designed web application contains a powerful suite of features that empower Japanese learners of nearly all levels to learn, and ultimately comprehend, an unlimited amount of reading material. Available content includes curated collections of classic books, a customizable news feed, and anything else you'd like to read via a powerful text import tool.
Whatever you choose to read, Japanese.io includes several useful tools to aid in the learning process:
One-click dictionary with vocabulary and kanji definitions
Built-in text-to-speech support
A bookmarking system for capturing vocabulary to study
Full Japanese-to-English translation of existing and imported content
Additionally, Japanese.io provides a detailed breakdown of what you're up against with stats for whatever you're reading—word counts, kanji counts, and estimated difficulty ranked by JLPT level. On top of all that, you can automatically export your bookmarked vocabulary word list into an Anki flash card deck.
It's important to note that the majority of the aforementioned features are locked behind a premium subscription—one without a lifetime option. That being said, anyone with an intense goal to level up their Japanese within the next couple of years will find value in Japanese.io.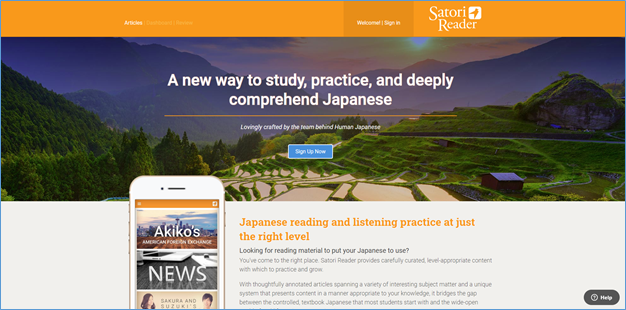 Platforms: web, Android, iOS
Pricing: $9/month or $89 annually (limited free version available)
Satori Reader offers many of the same features as Japanese.io but focuses on originally produced content tailored to each stage of the Japanese learning process. Additionally, Satori Reader's built-in dictionary goes beyond mere definitions. Words, grammar points, and unusual sentence structures have detailed annotations explaining conjugations and other oddities that threaten to throw your reading comprehension off track.
You can also bank the vocabulary words that you'd like to study with the added benefit of a built-in flashcard system. Additionally, with loads of original, quality audio content, Satori Reader is an excellent resource for improving pronunciation and listening comprehension via shadowing.
Using the full-featured version of Satori Reader comes at a price. However, those who seek a personalized experience with lovingly crafted original content may find the investment worthwhile (albeit a lifetime purchase option would be appreciated). Unfortunately, there's a downside to all of this personalization. When compared to other applications, content is limited and there is no way to add more on your own.

Platforms: Android, iOS
Pricing:

Basic: $2/month, $10/six months, or $19 annually

Gold: $9/month, $43/six months, or $79 annually

Limited free version available
Best for those who prefer studying on the go, Mondo is the only mobile-exclusive app on this list. This app stands out by constantly pushing you to increase your reading speed via auto-scrolling text based on a pre-selected characters-per-minute (CPM) rate.
Just as with the other apps on this list, Mondo allows you to bookmark unknown vocabulary words for later study. You can make proprietary flashcards or take fill-in-the-blank quizzes. The app tracks your progress and gamifies the learning process with leaderboards that pit you against other users. Premium subscription options unlock additional features such as listening practice and the ability to access Japanese teachers via the app's chat function.
Unfortunately, despite its ample content and unique features, the Mondo's user-interface and design leaves much to be desired. While it's quick and easy to start reading level-appropriate content and study vocabulary words, doing anything beyond that via the unwieldy app is an exercise in confusion.

Overall Strategy
Considering the above, a solid strategy for using these apps to improve your Japanese reading comprehension would be as follows.
As long as Japanese.io remains free, this app should be at the core of your reading strategy. There's no downside to using it. Japnese.io will inevitably become a paid service, and as long as there is a reasonably priced lifetime purchase option, I'm confident it will be worth the investment.
If necessary, supplement your use of Japanese.io with Satori Reader. Beginners may find value in the paid plan with full access to all of the custom content. Intermediate and advanced learners can enjoy the free content but will likely outgrow the limitations of the app and seek reading materials elsewhere.
Lastly, in addition to the above, ambitious readers can try the free version of Mondo to quantify progress and improvement using the app's character-per-minute rate.
---