Some time ago, one of our readers, Luisa, kindly messaged me to introduce me to the movie "Gochiso Chaji – A Film About Japanese Tea." She had just watched the movie at a preview with the Global Japanese Tea Association and, like the rest of the audience, was "amazed at how it really delivers the true picture of Japanese tea."
The movie, which took three years to make, has the objective to show the spirit of tea culture through interviews of diverse people related to the world of Japanese tea. "I reckon this aim is not too far from yours," our Luisa wrote to me.
Japanese Green Tea as Told by the People Who Know It Best
Our reader was not mistaken when she said that the documentary's aim was not far from ours in the sense that "Gochiso Chaji" explores the many facets of Japanese green tea through the eyes of the people who have devoted their lives to it. From tea producers who care for the soil the tea trees are planted in, to the "charistas" [tea baristas] who serve it with precise skills, each professional and tea lover tells what they think is special about tea, what things they are careful of in their work, and their philosophy.
Throughout the documentary, we discover the few steps of the green tea making process and learn that its simpleness is what makes each tea so unique. Just like wine, green tea reflects its environment: its soil, its climate, its water. For several of the documentary's interviewees, Japanese green tea reflects the beauty of Japanese nature that can be served in a cup.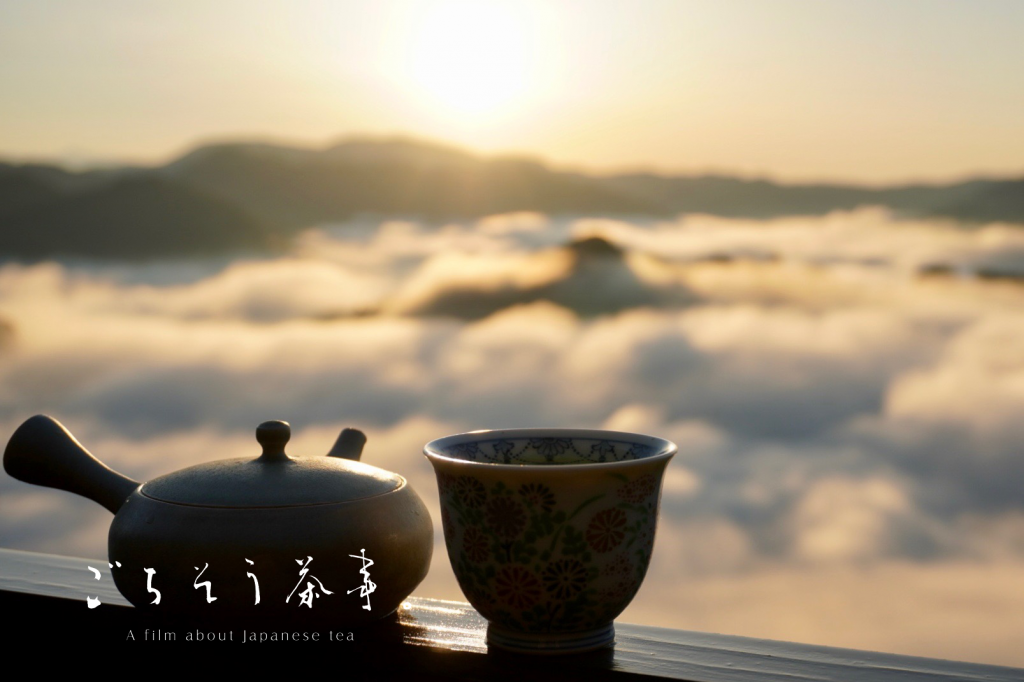 To show that beauty to the audience, who cannot taste or smell the teas presented on the screen, the movie uses some impressive and artistic shots, beautiful photography, and heartwarming lighting. At the same time, it shows the diversity and prettiness of the palette of greens that tea can offer in its many forms.
The documentary's pace is relaxed (relaxing, even) but never boring. Discreet and gentle music mainly played by piano and brass instruments completes this atmosphere.
The film introduces more than 20 different people, among which are two foreign residents:
Oskar Brekell, Japanese Tea Evangelist, and Florent from Thés du Japon, whose interview by Kokoro Media some time ago can be read here. Although there are many participants, the movie does a great job at only keeping the essence of their talk, only leaving the most crucial information. As a result, the movie is not too long—a little over 50 minutes, each of which is well spent.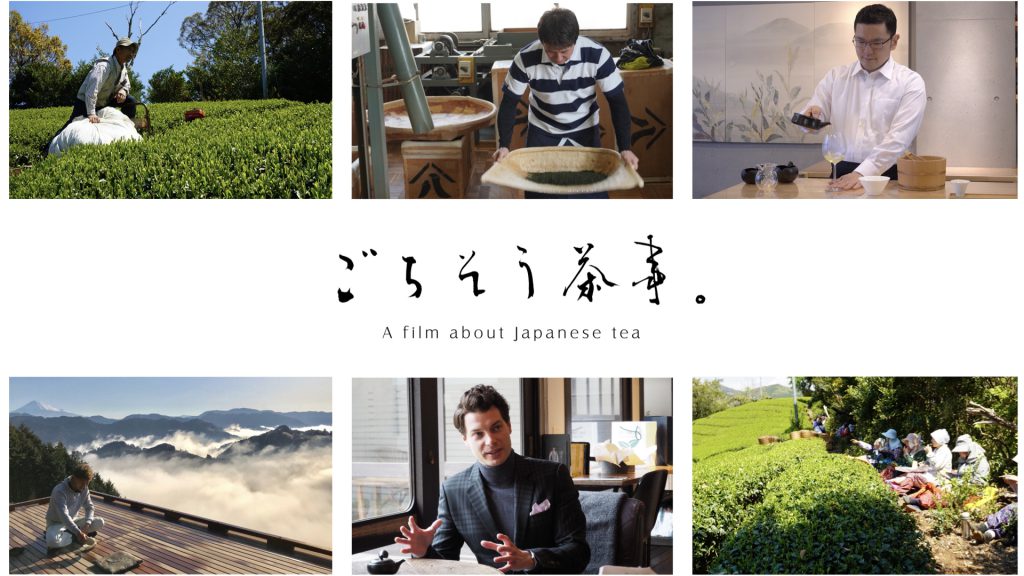 As in every documentary, we learn some interesting facts, such as the importance of the soil, microorganisms, and micronutrients to make good tea (which reminded me of my interview with Higa Farm). Personally, I also discovered professions I did not know of, such as tea hand-rolling master. If you cannot understand Japanese, fear not: all information, thoughts, and feelings are conveyed in English subtitles of great quality.
We also learn that not everything is perfect in the world of Japanese green tea. There are currently many challenges to face, such as the changes in the lifestyle of Japanese people and the gradual disappearance of tea producers. Still, the movie ends on a positive note, introducing young people who want to improve the state of things, and their dreams and wishes for Japanese tea in the future.
In this documentary, tea is not just the topic of the film: it is one of the characters. The participants explain how they talk with tea via their senses and instincts in a manner that is almost spiritual. You can feel their love for tea. To them, tea is a living being.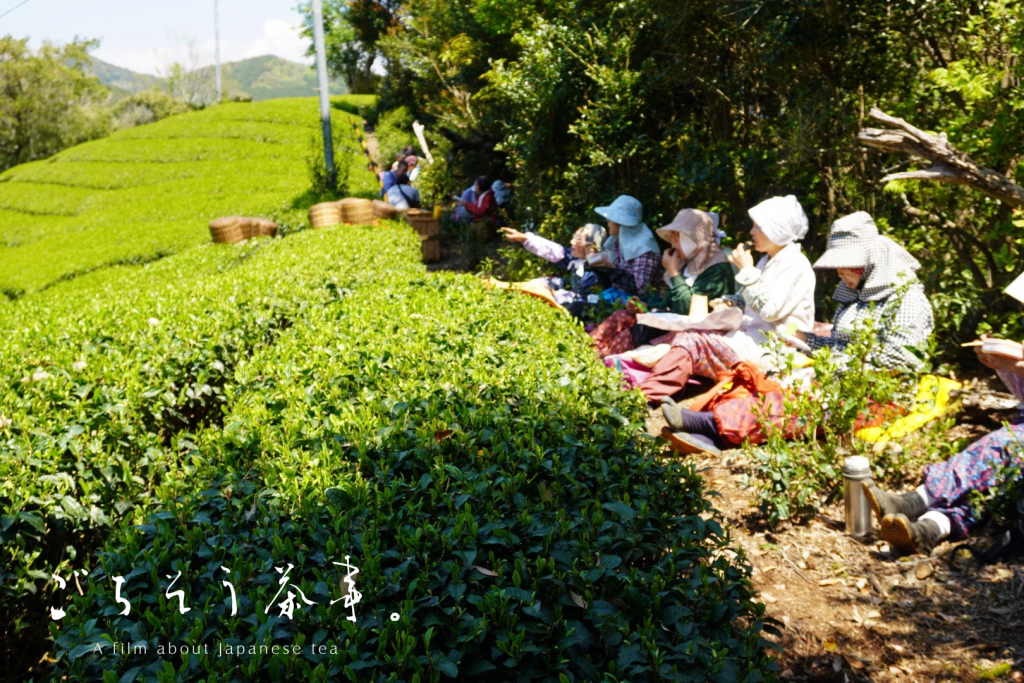 As you know, at Kokoro Media, our policy is to only give our honest point of view, even in affiliate articles (which this article is not). I wish I could find some negative traits to criticize to balance all the qualities I have just explained, but I cannot find any. "Gochiso Chaji" really is a beautiful documentary that will appeal to a broad range of people: tea lovers, foodies, people interested in Japanese culture, and amateurs at good documentaries in general.
It will make you want to go and visit your nearest quality green tea shop. I could not help but make myself some Japanese tea (the right way) just after my viewing.
Interview with Makoto Takatsu, Producer of the Documentary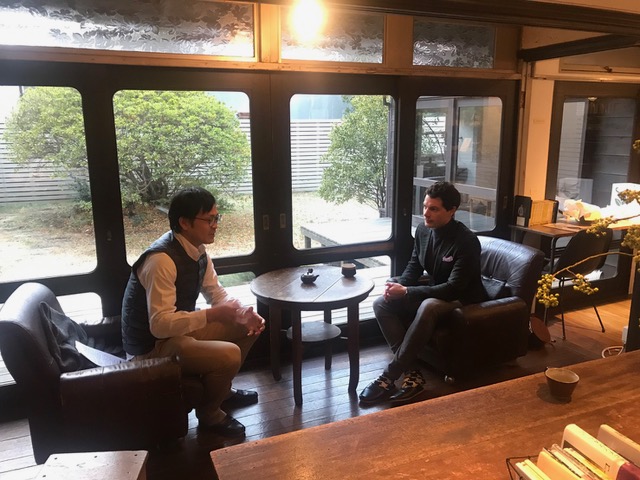 .
Hello, Makoto, thanks for having me. Please correct me if I am wrong, but it seems you wear many hats in relation to the movie"Gochiso Chaji."
Yes! I am the one who came up with the idea of making this movie, so I took a central role. I am the producer, but I also do a lot of extra tasks.
I also wrote the screenplay, which for a documentary means defining its message, choosing who we are going to interview, when and in what context we will film them, etc.
Why did you want to make this movie?
First, you need to know that I do not work in the movie industry, nor in the tea industry. I have just been a huge tea fan for about 10 years.
Three years ago, when I first got the idea for the movie, I was studying tea, meeting with tea farmers, and going to cafes. I was already involved in getting people to know tea better, as I organized tea gatherings and workshops on weekends.
One day, a person I met through these activities invited me to go and watch a movie with them. It was "A Film About Coffee," which is a documentary about specialty coffee. We watched it in a community space, where it was projected on a white screen. After the movie ended, there was an event during which we all drank specialty coffee together.
The contents of the documentary were great. It starts on the US West Coast, and then we fly to producing countries, then back to the US, and the movie also shows Japanese coffee culture. It is like traveling to the other side of a coffee cup. While I was watching it, I kept thinking, "If that was about tea, I could show this place, I could introduce this person, and that person…"
Also, when we drank coffee after watching the movie, I realized I was not just thinking about its taste or aroma, and that my perception of coffee had become richer. I was thinking about all the landscapes, all the people that the movie introduced. I thought, "If only we could do something like that about Japanese tea."
It was also great to talk with all the other viewers after the movie. Some were part of the coffee lovers' community, but some others, like me, were not. However, the next few days, I found myself reaching for coffee more. I found that was a fantastic way to expand fan communities.
That is how I ended up taking action in order to make a documentary about tea, and events where people could gather after watching it.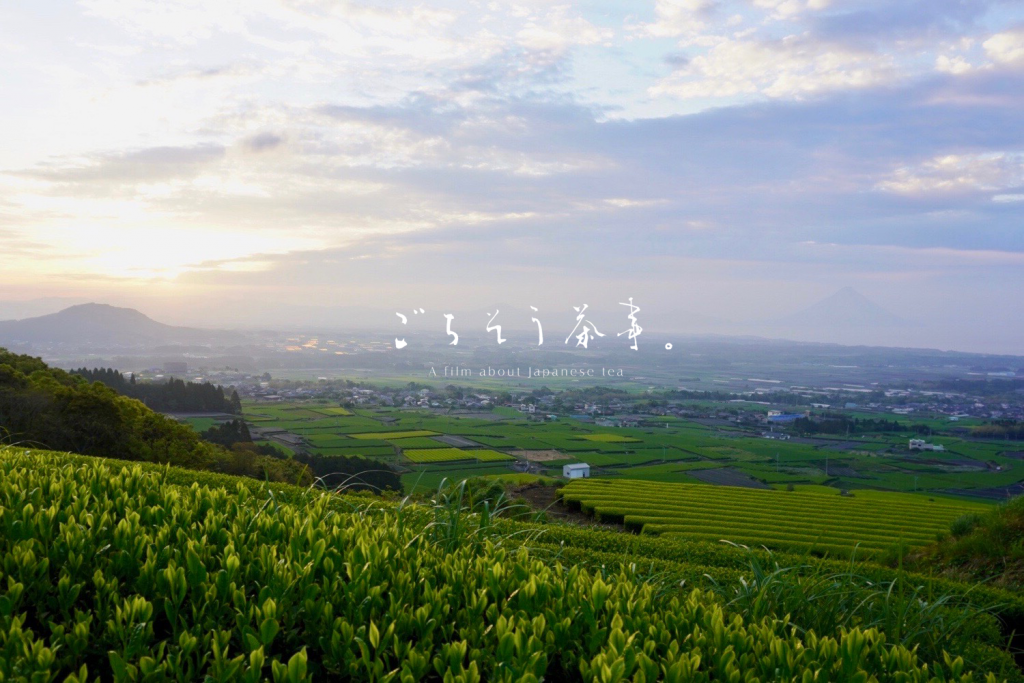 Originally, how did you become a tea fan?
Tea was my family's business. However, since it was around me since I was a child, I did not develop any special interest towards it at first. I also decided to do a different job. Still, about 10 years ago, I thought I should at least learn a little about tea.
I bought a book about Tokyo tea shops, and I met Mr. Watada from the tea shop Chachanoma, who was in the movie. There, I drank a tea called Koshun, and that is when I became fully conscious that there was a whole world of tea that went further than everything I had known so far. In the movie, Oskar Brekell said he had the exact same experience.
For you, what is special about Japanese tea?
In Japan, tea is part of ordinary everyday life, but has this power to turn life into something a little extraordinary for a moment. Many people have noticed that in times of COVID-19, when we are taken by our everyday routine, we lose our mindfulness. Although there are many beautiful things all around us, we do not notice them. Still, when we travel, we start noticing them again. I believe that taking a little distance from ordinary life is very important.
Tea is a great tool to take some time for yourself in your busy day, even if it is only for a few minutes. In tea ceremony, there is an expression for that feeling: "shichuu no sankyo" [市中の山居]. It means "a hermitage in the middle of the city." Still, you do not need to practice tea ceremony to feel tea's power of bringing you back into nature, very much like forest bathing or looking at plants.
How did you find all the speakers who appear in the documentary?
Once I defined the message I wanted to convey through the documentary, I wanted to show the way that tea takes from the tea fields to the tea cup. I wanted the viewer to think of the fields when they drink tea.
Since I had been a tea fan for seven years, I already knew a lot of people involved in tea, and I made a selection, like a baseball boy choosing the best nine for himself Many of them are people who taught me a lot about tea. I thought of what I wanted them to talk about, and for some of them, I wanted to see where they were working. Most of them agreed to participate.
The movie took three years to be completed. What were the most difficult times during its making?
The movie was made thanks to the help of many people: not only the people talking in the movie, but also people who helped during its production, and all the people who donated through our crowdfunding page. Originally, we announced that the release of the movie would be in summer or autumn 2019, but there were several unforeseen circumstances, and the movie took an extra year and a half. There were many difficult moments during the making of the movie, but the hardest part for me was to not be able to release the movie on time for our supporters. However, they all told me, "Please take your time and make a movie you can be proud of." I thought that such gentleness and patience was typical of tea lovers! [laughs]
Speaking of which, before making the movie, I thought that it would be like a marathon and that releasing the movie equaled crossing the finish line. I was wrong: once you think it is finished, you must run back and forth again. My goal is to make people know more about tea, so I should reach as many people as possible. Promoting the movie after its release is a lot of work! Right now I feel like I'm halfway through a full marathon, and I'm running towards the finish line.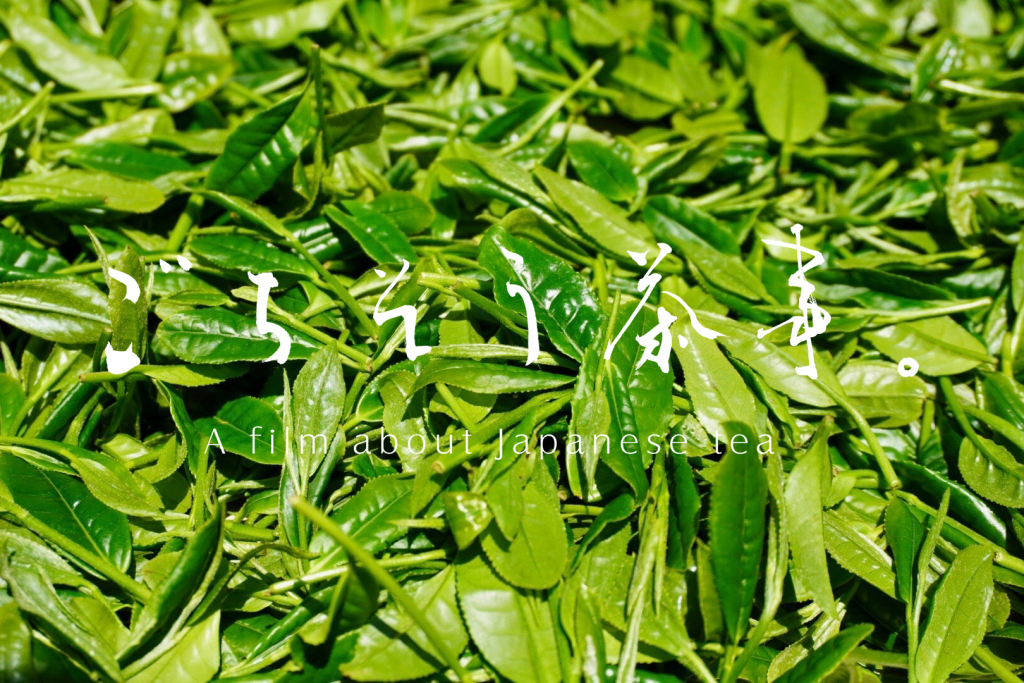 The movie is full of useful information and many people's thoughts and feelings. What is the message you want the viewers to remember the most?
At the end of the movie, we have written, "Please meet with tea for the first time once more," to invite people to rediscover tea. I think most Japanese people drink tea often but do not drink it mindfully. For people outside of Japan who drink Japanese tea, I think it is rather the opposite. Anyway, I hope that after watching the movie, people will choose and drink their tea more mindfully. If I can bring them to that step, then tea and its charms will do the rest.
Do you have a message for our readers?
Of course, I would be very happy if you could have a look at the movie.
The tea presented in the movie is Japanese tea from the present times. Tea is not just something traditional: it gets "updated" all the time. Tea people are doing their best to make tea fit with the current way of living, and to transmit it to future generations.
As I said earlier, tea can offer us the opportunity to meditate for a few moments. It is something we do not do often in our everyday life, and I think that is why so many young people are getting more and more interested in tea. Tea may open new doors to your way of perceiving things, so please enjoy!
How to Watch "Gochiso Chaji"
If reading this article has made you want to see the movie and make your own opinion about it, there are three ways to watch it.
The most basic way is to watch it on Vimeo, where you can rent or buy the movie. English subtitles are available in the link provided.
If you reside in Japan, another way is to organize a "micro-theater" event for you and a few people, so you can taste tea after watching the movie. An alternative to the micro-theater is to invite people to join you in an online movie watching session and get a tea set to drink so you can exchange your impressions. Click here for details on how to organize these events (Japanese language only).
To contact the movie staff in English, please write to teafilm2020[at]sun3.gmobb.jp
If you happen to watch "Gochiso Chaji," please make sure to tell us what you thought of it in the comments below!
---