I have always loved reading as far as I can remember. As I kept asking, "What's written here?" and "What's written there?", my grandfather decided to teach me how to read way before I entered elementary school. As a result, I was able to read what I wanted before I was five years old.
It took me 30 years from that point to realize how unbalanced my reading tastes were. Not in terms of genre: from 19th-century French classics to US science fiction, and from science popularization books to philosophy, I have a variety of interests. However, a few exceptions aside, the great majority of my favorite authors were men. That realization happened at the same time I decided to read more in the Japanese language, so I was determined to read modern Japanese female authors and expand my vision of what kind of writing humanity's other 50% produced.
As a woman, the experience was like a big slap in the face—the kind that wakes you up real hard. I was reading books starring complex and realistic female characters who experienced events that only women do, and thought and felt tortured about a variety of matters from a completely different perspective—a perspective that was very relatable to mine. I empathized with the characters more than ever, and the reading of each of the following books was punctuated by a lot of nodding of the head.
Whatever your gender, the following three books and their authors may open a door to points of view that you have never experienced before. Not only because their authors are women, but because they are writing about contemporary Japanese society matters in a very realistic way—sometimes crude, sometimes humorous.
Read on for a quick introduction of each book and its author, as well as a short extract for you to judge if it suits your Japanese reading level and your personal tastes!
1. Robapun no Saezuri (魯肉飯のさえずり) by Yuju Wen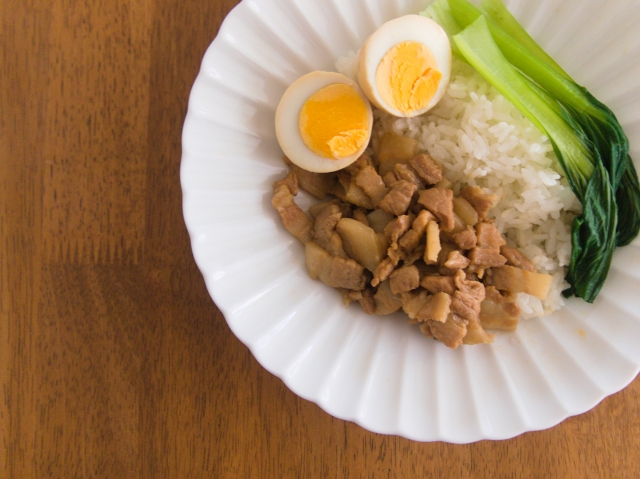 The author: Yuju Wen is a Japanese author who was born in Taipei to Taiwanese parents and moved to Tokyo at the age of three. Raised with three languages (Chinese, Taiwanese, and Japanese), she says that for her, Japanese is not a foreign language, but is not her native language either. Nonetheless, she has authored and co-authored 10 books in Japanese. Her book "Mannaka no Kodomotachi" was nominated for the Akutagawa Prize in 2017, and "Robapun no Saezuri" received the Oda Sakunosuke Prize in 2020.
The novel: The novel revolves around Momoka, a young Japanese woman who was born in Japan to a Japanese father and a Taiwanese mother. Having a hard time finding a job after graduating from university, Momoka decided to marry Seiji, her boyfriend, and settle for a housewife life. She soon finds herself caught between her in-laws pressuring her to have a child, and her toxic relationship with a husband who denies her own desires in life and cheats on her. When everything starts falling apart, Momoka begins to re-assess her complicated relationship with her mother—she used to be ashamed of having a Taiwanese mother—and decides to explore her Taiwanese roots to find herself again.
The book alternates between Momoka's point of view and her mother's, and also goes back and forth between the present time and the time Momoka was a teenager. The book explores topics like Japanese-style failed marriages, and the complex identity and social position of mixed heritage children in modern Japanese society. The novel is so realistic that it often feels like non-fiction—there is little doubt that its depth is rooted in the author's personal experience.
Extract:
「これ、何の料理?」と訊いてきた。ロバプン、と言ってもたぶんわからない。台湾風の豚肉煮込みごはん、と桃嘉は告げる。そうか、と聖司は口の片端をかすかに上げて笑う。桃嘉はちょっとクセが強かったかな?とおそるおそるたずねる。聖司はこういうの日本人の口に合わないよ、と苦笑いながら箸を置く。後は桃嘉は食べてよ、俺は鯖缶でも開けるから、と言ってから、こういうものよりもふつうの料理のほうが俺は好きなんだよね、と言った。」
Translation (by yours truly):
"What food is that?" he asked. Even if she had answered "lo bah png", it would not ring a bell, so Momoka explained, "It's Taiwanese-style minced pork rice." "Okay," Seiji sneered. Anxious, Momoka asked, "Did I put too much spice?"
"That kind of food isn't made for the Japanese palate," Seiji said with a bitter smile as he put his chopsticks down. "You can eat the rest. I'll open myself a can of mackerel or something. I prefer regular food, you know."
Book Reference: Robapun no Saezuri (魯肉飯のさえずり) by Yuju Wen, Chuokoron-Shinsha, 2020, ISBN-10: 412005327X
No English translation is available yet.
2. Natsu Monogatari (夏物語) (English: Breasts and Eggs) by Mieko Kawakami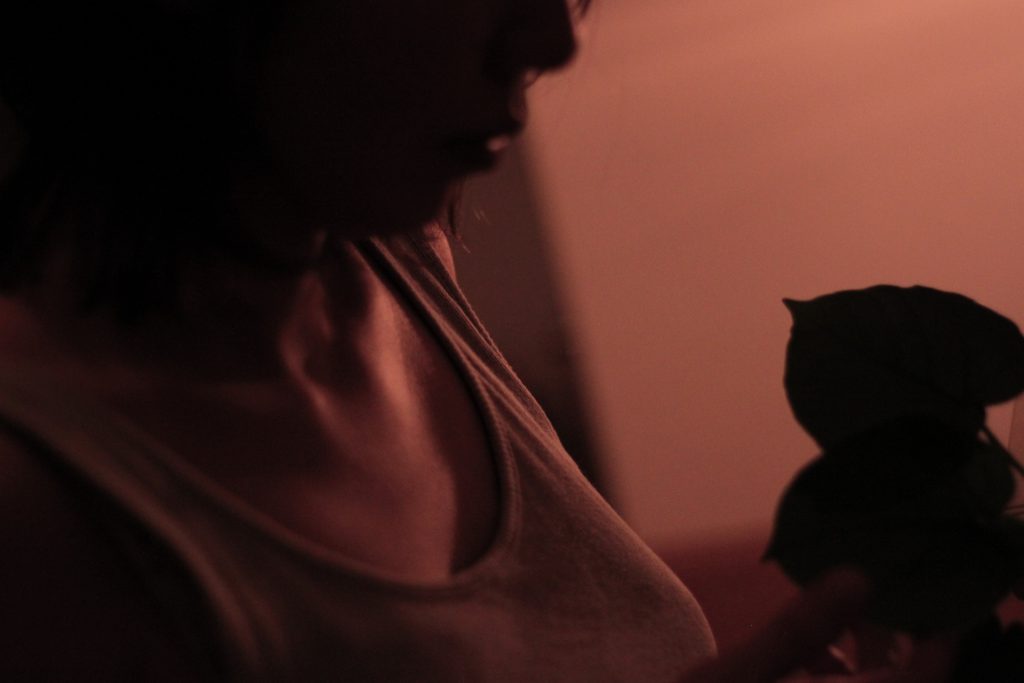 The author: Mieko Kawakami was born in Osaka. After studying design at Osaka City Kogei High School, she worked at a bookstore by day and at a hostess bar by night to pay for her little brother's studies. She later studied philosophy through correspondence courses and started her artistic journey by first being a singer. She published her first book in 2007, and has published a great number of novels and short stories since then. She has won 13 prizes to date, the first one being the prestigious Akutagawa Prize in 2008 for the novella "Chichi to Ran." One of her distinctive writing traits is the frequent use of the Kansai-ben dialect, which serves her often witty, sharp, and humorous tone well.
The novel: The critically acclaimed novel "Natsu Monogatari" is like a revised, longer version of the novella "Chichi to Ran," for which the author won the Akutagawa Prize back in 2008, hence the English editor's decision to use the short story's title. The book is divided into two parts: the first tells more or less the same story as in "Chichi to Ran": the main character, Natsu, is visited by her sister and niece from Osaka. Her sister, Makiko, is struggling to make ends meet but has come to Tokyo to look for a clinic where she can enhance her breasts. Her daughter, Midoriko, refuses to speak, and communicates with her surroundings via a notebook. As the author shares extracts from Midoriko's diary, the reader gets to understand that the conflict arises from Midoriko's changing vision of the female body as she reaches puberty. The second part of the book features the same characters 10 years later. Natsu goes back to Osaka and reflects on her fears of growing older without having children.
Although it also talks about other topics such as poverty, the novel explores women's relationships with their own bodies, and how it is a source of anxiety for them all throughout their lives. It deals with rough topics in a very direct, crude way: self-deprecation, menstruation, fertility, and the absence of it. However, Kawakami's colorful characters and language make it extremely funny at times, and I felt as if I embarked on an emotional roller coaster, especially during the first part. A frequent critique of the second part of the book is that it lacks the same rhythm and is a bit too slow.
Extract (from Midoriko's diary):
「なんでそんなんがうれしいの。わたしはへんか?私は厭、胸がふくらむのが厭、めさんこ厭、死ぬほど厭、そやのにお母さんはふくらましたいって電話で手術の話をしてる。病院の人と話してるのを、ぜんぶききたくてこっそりちかよって、きく、子ども生んでから、っていういつものあとに、母乳やったので、とか。毎日電話。あほや。」
As I do not have access to the English edition, please pardon my personal translation of the same extract:
"Why is everyone so happy about such a thing? Am I weird? I hate it. I hate that my breasts are gonna get bigger, I totally hate it, I hate it so much I could die. On the opposite side, there's Mom who keeps talking about surgery on the phone because she wants to make her breasts bigger. When she speaks with people from the clinics, I get closer and listen to everything without her even noticing. 'That's because I got a kid,' she always says, 'I breastfed her,' she says, and other stuff like that. Every day she's on the phone. She's so stupid."
Book Reference: Natsu Monogatari (夏物語) (English: Breasts and Eggs) by Mieko Kawakami, Bungeishunju, 2019, ISBN-10: 4163910549
English Language Edition: Breasts and Eggs, trans. Sam Bett and David Boyd, Europa Editions, 2020, ISBN: 9781609455873
Mieko Kawakami's books have been translated into many different languages. Please visit the author's official website for more information.

3. Ano Ko wa Kizoku (あのこは貴族) by Mariko Yamauchi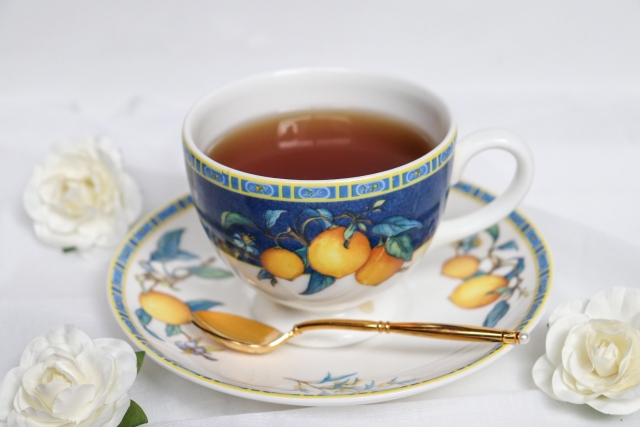 The author: Mariko Yamauchi was born in 1980 in Toyama City. In 2008, she received her first prize, the "Adult Literature Made by Women for Women" Prize, for her short story "Jurokusai wa Sekkusu no Yowai" (十六歳はセックスの齢). In 2012, she published her first compilation of short stories, "Koko wa Taikutsu Mukae ni Kite" (ここは退屈迎えに来て), which talked a lot about life in the cities other than Tokyo. She's the author of numerous novels, short stories, and essays. Her main topics are women, the issues regarding marriage, and life outside of Tokyo.
The novel: "Ano Ko wa Kizoku" is not Yamauchi's most recent book, as it was published in 2016. However, it was adapted into film in 2021, which is how I heard about it for the first time. The story follows two young women from completely different backgrounds. On one hand, there is Hanako, 27 years old, a descendant of a Japanese aristocratic family. Raised with a strict education and used to frequent only posh places, she is desperate to find a husband. By marrying, she hopes to fulfill her role as a daughter and find happiness as a woman. On the other hand, Miki, who left Toyama to come and live in Tokyo. She's single, does not find satisfaction in her job, and is looking for herself and a reason to stay there. The two women's paths cross, each one living in a completely foreign world in the eyes of the other.
The book explores topics like the sense of self, the social pressure on women to get married—especially from wealthy families, and the social gaps between Tokyo and the other regions of Japan, as well as between the different layers of Japanese society. Yamauchi is great at detailing how her characters' past experiences affect their thought process. Although the latter is harder to express in film, the movie is a very good adaptation of the novel, so if you cannot read Japanese, I invite you to watch it instead! The English title for the movie is "Aristocrats."
Extract:
「あのねぇ、華子の結婚なんだけど、出来ればお父さん、整形外科の医者さんと一緒になってもらいたいって、ずっと思ってたのよ」
「・・・・・・えっ?」思いがけない話に華子は驚いた。母はこう続ける。
「華子は結婚を前提におつき合いしている人がいるのを知って、お父さんなかなか言い出せなかったらしいんだけど、ほら、うちの病院、このままだとだれも継ぐ人がいないでしょ?」
Translation (by yours truly):
"Well, about your getting married… In fact, your Dad has always thought it would be best if you could marry an orthopedic doctor."
"… pardon?" Hanako was stunned as she never suspected that. Her mother pursued, "Dad did not dare to tell you because it seemed you were dating someone with the objective of getting married. But, you see, if we leave things as they are, there won't be anyone to take the family clinic over."
Book Reference for the pocket edition: "Ano Ko wa Kizoku" (あのこは貴族) by Mariko Yamauchi, Shueisha, 2019, ISBN-10: 408745875X
No English translation is available yet.
---