Ryuji Nakayama is a man on a mission. After toiling away for 21 years as one of Japan's salarymen, Nakayama-san found himself captivated by the alluring countryside lifestyle of Kamiyama, a rural village in Tokushima Prefecture on the island of Shikoku.
His sojourns to Kamiyama made such an impact that he decided to pack up his life and transplant himself to the village—permanently. After a seven-year stint as the owner of Awa Café, he decided it was time to dedicate his life to showcasing the beautiful scenery and welcoming people of Kamiyama to the rest of Japan and the world. Now he serves as the chairperson of Green Valley Inc., an NPO dedicated to "stimulating the local economy and encouraging cultural development" against the backdrop of Japan's rapidly declining rural population.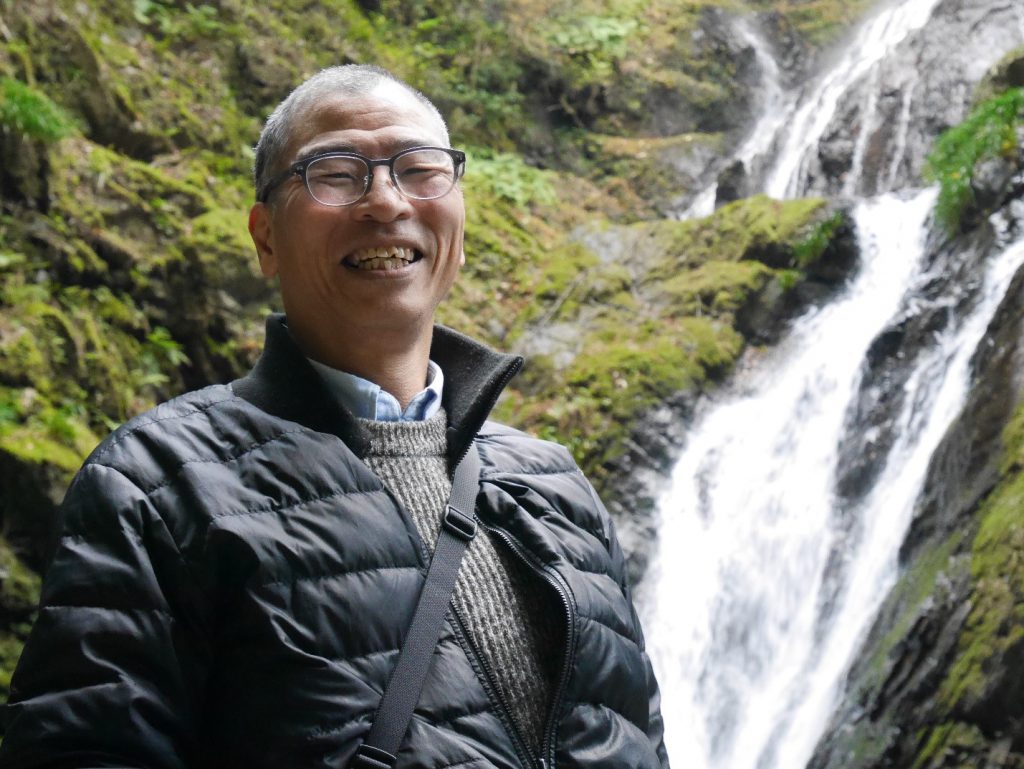 In this role, Nakayama-san has made his mission clear: introducing the wonder of Kamiyama to 10,000 new "friends." He describes these friends as those who form a deep bond with the Kamiyama community—people who make repeat visits, enjoy extended stays, or perhaps relocate to the village just like he has done. Of course, he appreciates the economic value of traditional tourism, but his true goal is the long-term prosperity of Kamiyama, making it a beacon of sustainable growth for other rural communities throughout Japan to follow.
I was fortunate enough to spend three days in Kamiyama with Nakayama-san as my guide. What follows is a day-by-day breakdown of my incredible experience. I hope that this will inspire you to take a closer look at this fascinating village and consider becoming a true friend of Kamiyama.
Day 1
The Journey Begins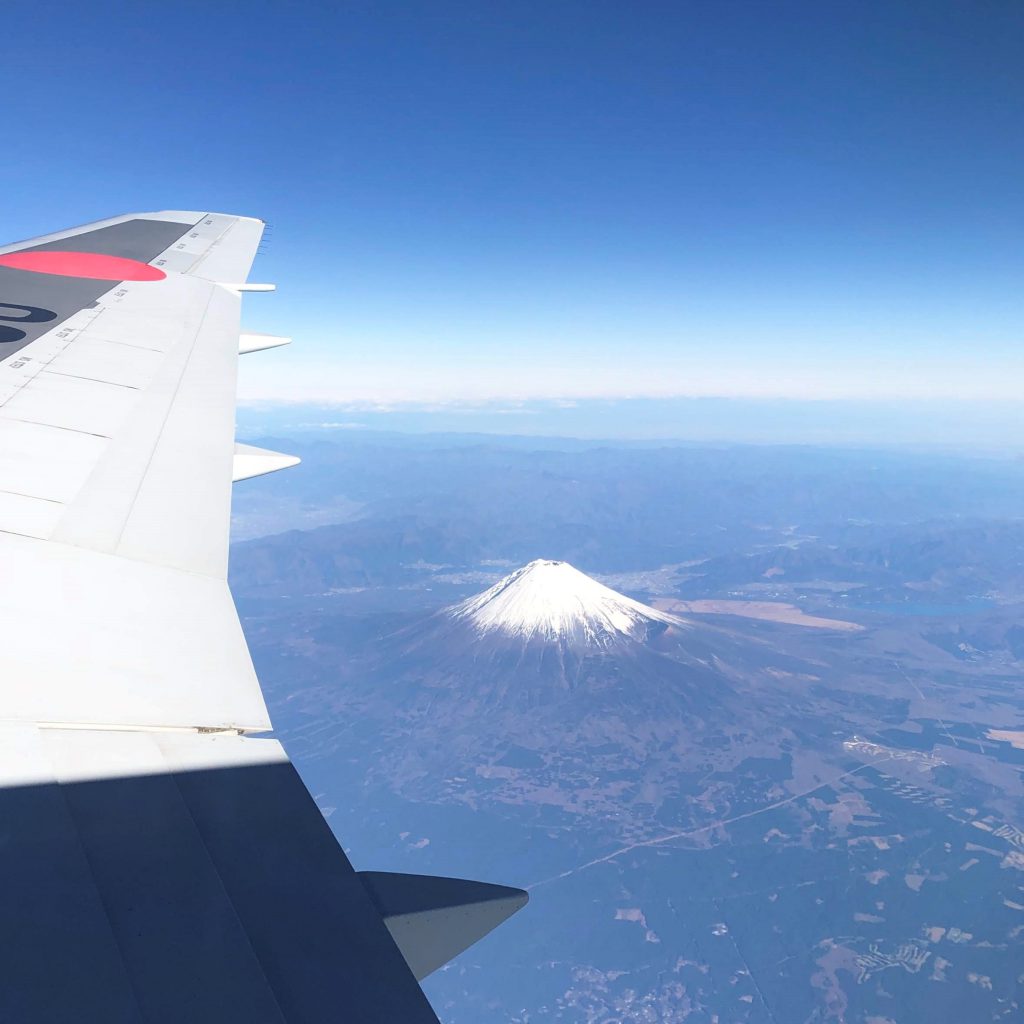 The first leg of my journey involved catching a morning flight out of Tokyo's Haneda airport. After about an hour in the air, I found myself in Tokushima City, the capital of Tokushima Prefecture and birthplace of the famous Awa Odori cultural dance festival. Home to Awa Odori (Tokushima) Airport and JR Tokushima Station, most travelers will need to pass through the city of Tokushima to reach Kamiyama, regardless of their mode of travel.
After picking up my rental car and fiddling with the navigation system, I proceeded to make my way through the city toward Kamiyama. It wasn't long before bustling city streets faded into winding mountain roads lined with beautiful forests and farmland. After about an hour on the road, I arrived at Kamaya, just in time for a light, healthy buffet-style lunch. As part of the Food Hub Project, Kamaya is a restaurant and bakery that prides itself on providing meals made with locally produced rice and farm-fresh vegetables. It was the perfect place to fuel up for my next activity of the day: hiking through a forest of art.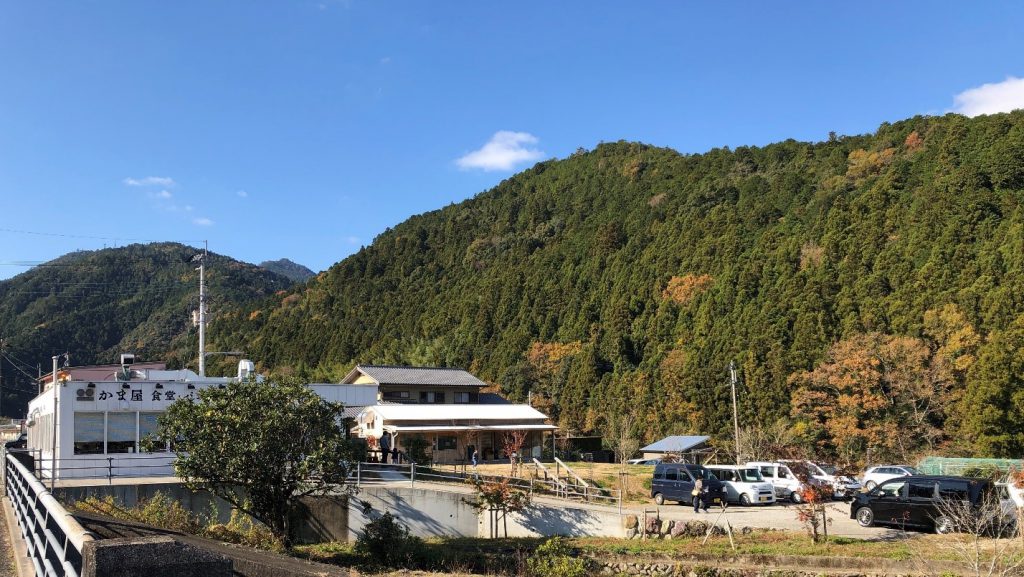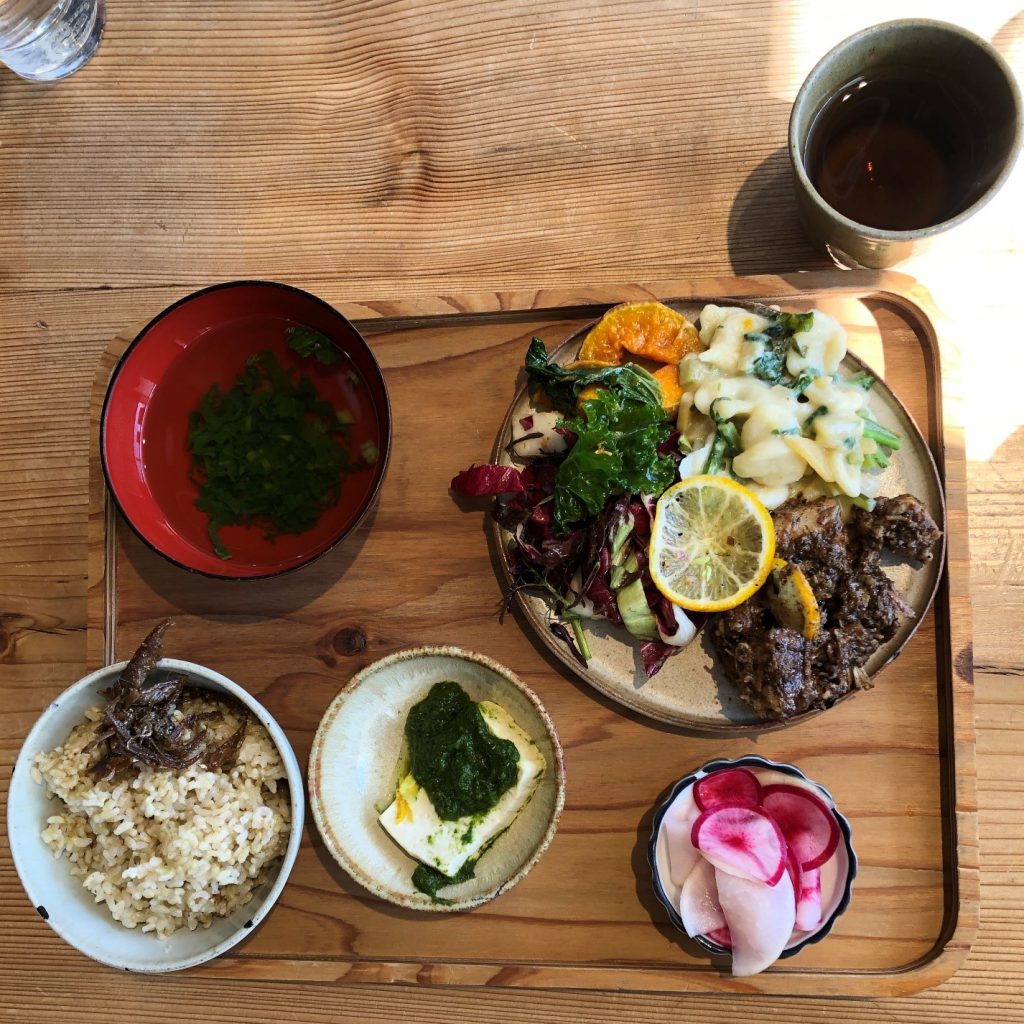 Artist in Residence
The short days of late fall created a sense of urgency as Nakayama-san, whom I had just met at Kamaya, excitedly led me to our next destination: the Kamiichinomiya-Oawa Shrine. As I ascended the seemingly never-ending path leading up to the shrine, I couldn't help but marvel at the serenity of the forest that surrounded me.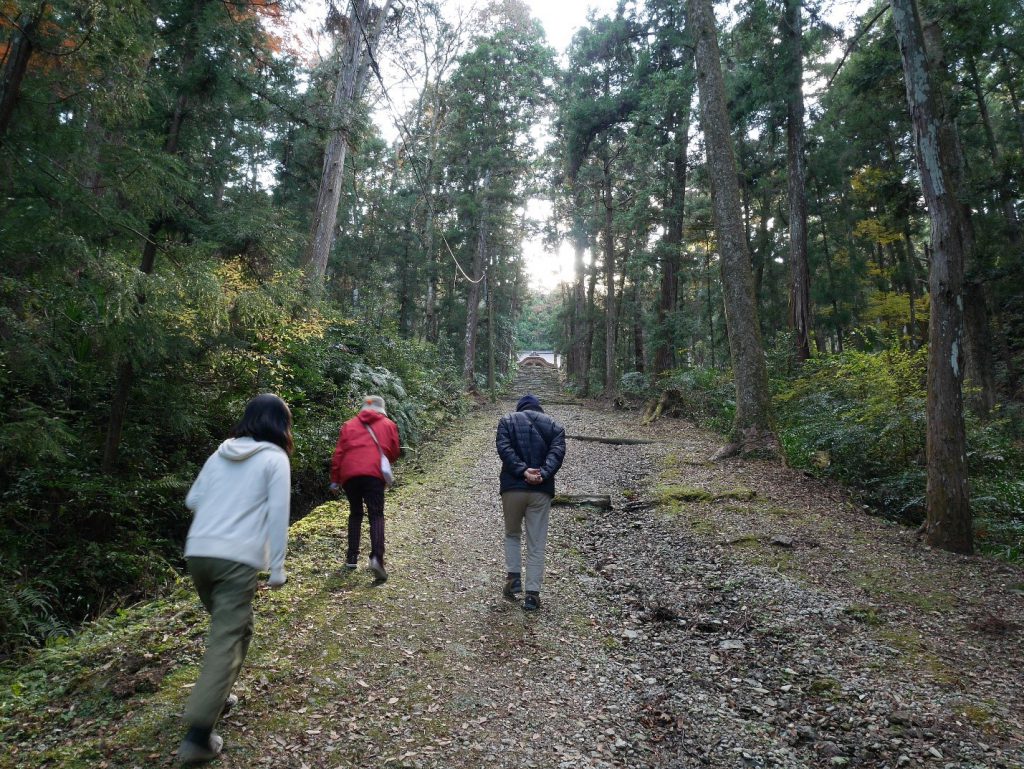 After paying our respects to the shrine and the deity within, we continued along a trail that meandered through the surrounding forest. This was a hike unlike any other I've experienced in Japan, dotted throughout with an eclectic array of art installations made possible by the Kamiyama Artist in Residence Program. Between inspired works of art and splendid views of the Kamiyama valley, this hike through the mountains was a feast for the eyes and soothing to the soul.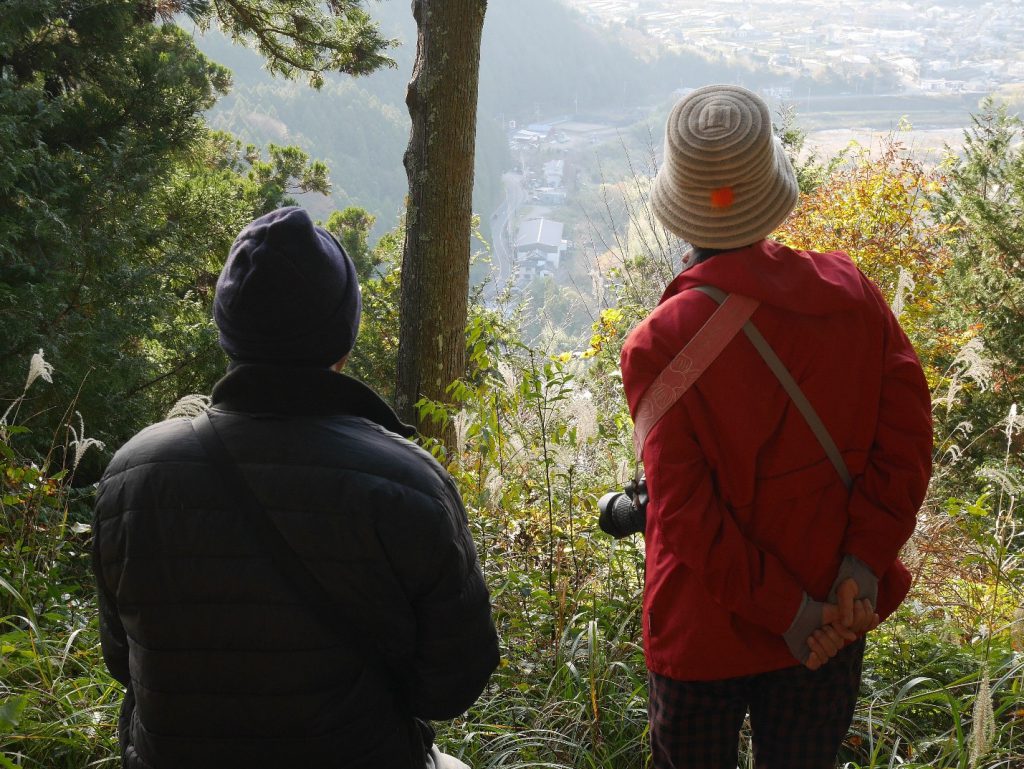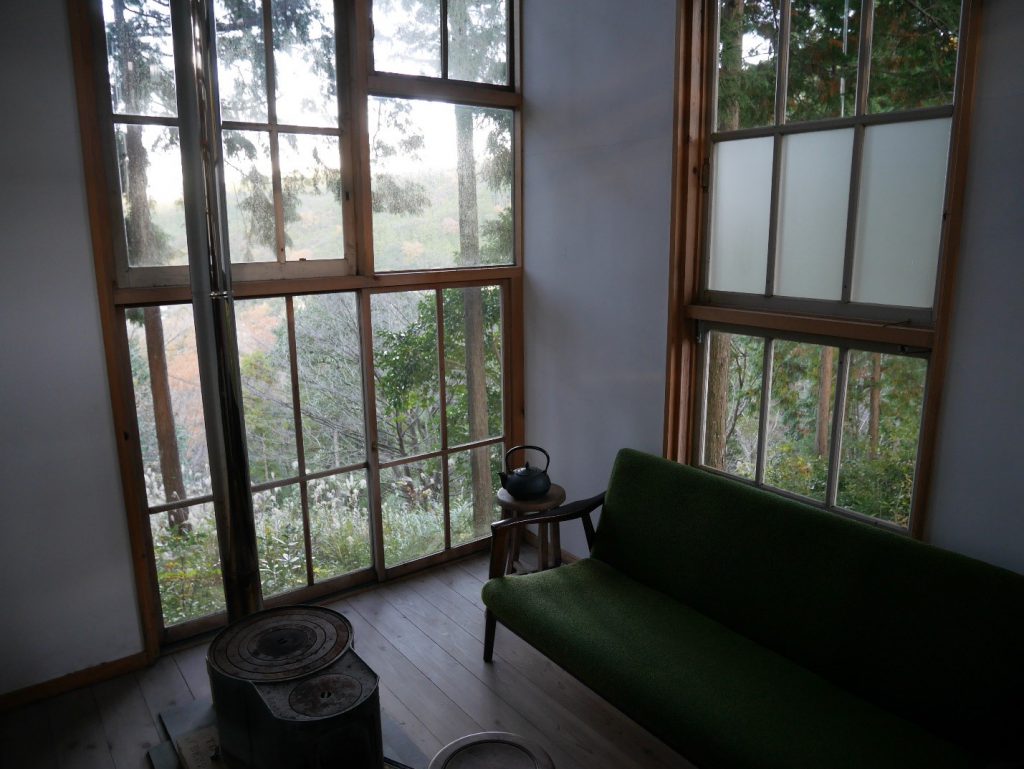 Perhaps my favorite part of the "art hike" was the Hidden Library. Kamiyama residents can leave books here and access this cozy wooden structure as they please.
Kamiyama Beer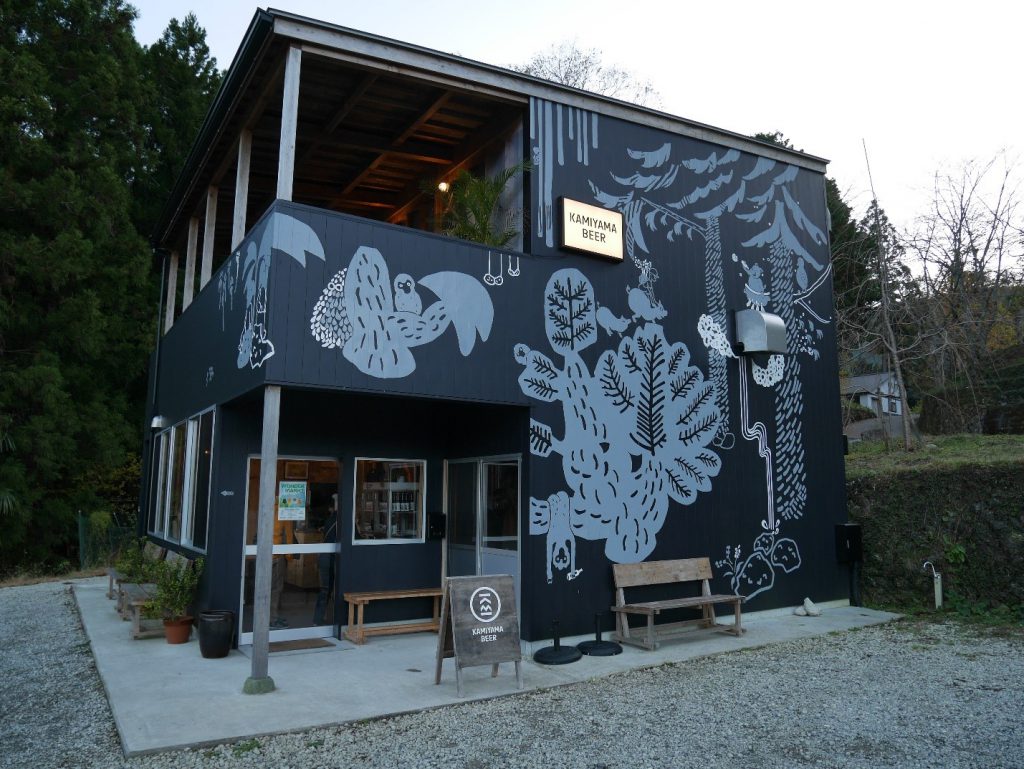 The base of the hiking trail revealed a pleasant surprise: Kamiyama Beer, a craft-beer brewery established by a husband-and-wife team from the Netherlands. As much as I would have loved to stick around for a post-hike beer and snacks (the taproom is open on weekends), we were on a tight schedule, so picking up a few bottles to go had to suffice (spoiler alert: the beer was fantastic). You can learn more about the story behind Kamiyama Beer in this article.
Fine Dining at Matsubaan Rinkaku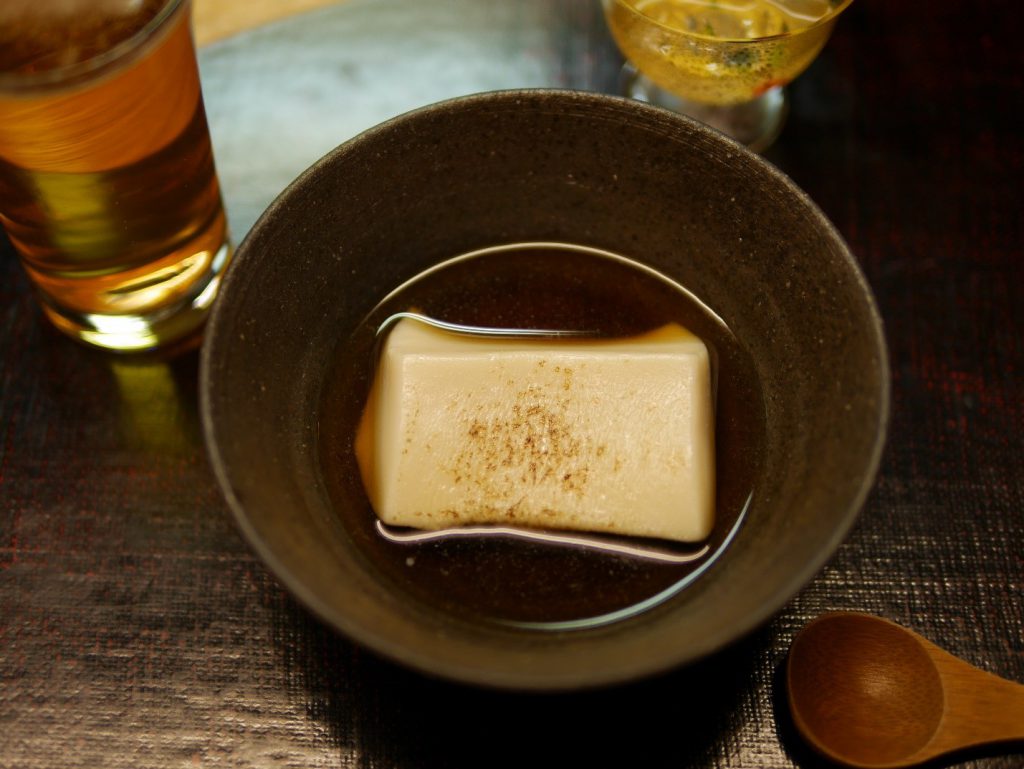 As dusk set in, Nakayama-san brought me to a blink-and-you'll-miss-it building just a few minutes' drive from Kamiichinomiya-Oawa Shrine: Matsubaan Rinkaku. Specialty tea and coffee house by day and Japanese fine dining establishment by night, Matsubaan Rinkaku was yet another hint that the time I was spending in Kamiyama would be unforgettable.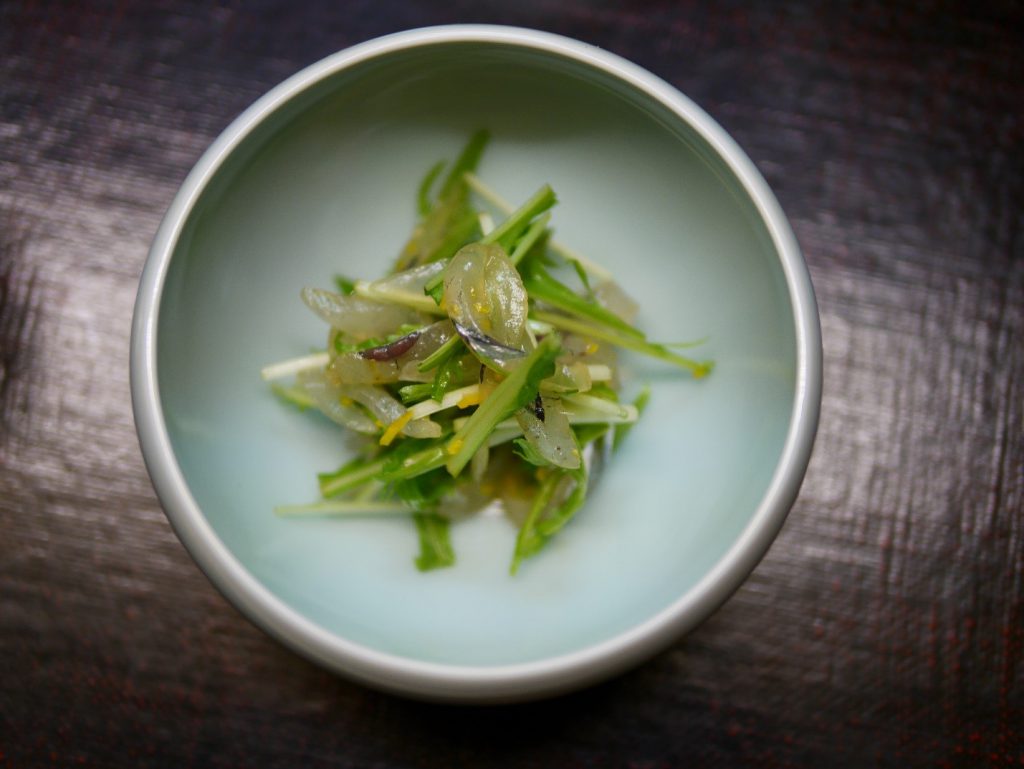 Keisuke, our chef and host for the evening, mastered his trade in the most demanding of environments: Tokyo's Ginza district. Now a Kamiyama resident, he fuses the chic dining experience of the big city with the hospitality and fresh ingredients that can only be found in the Japanese countryside. Keisuke relishes the opportunity to match his cuisines to guest preferences—a refreshing change to the more rigid dining experiences of the big city.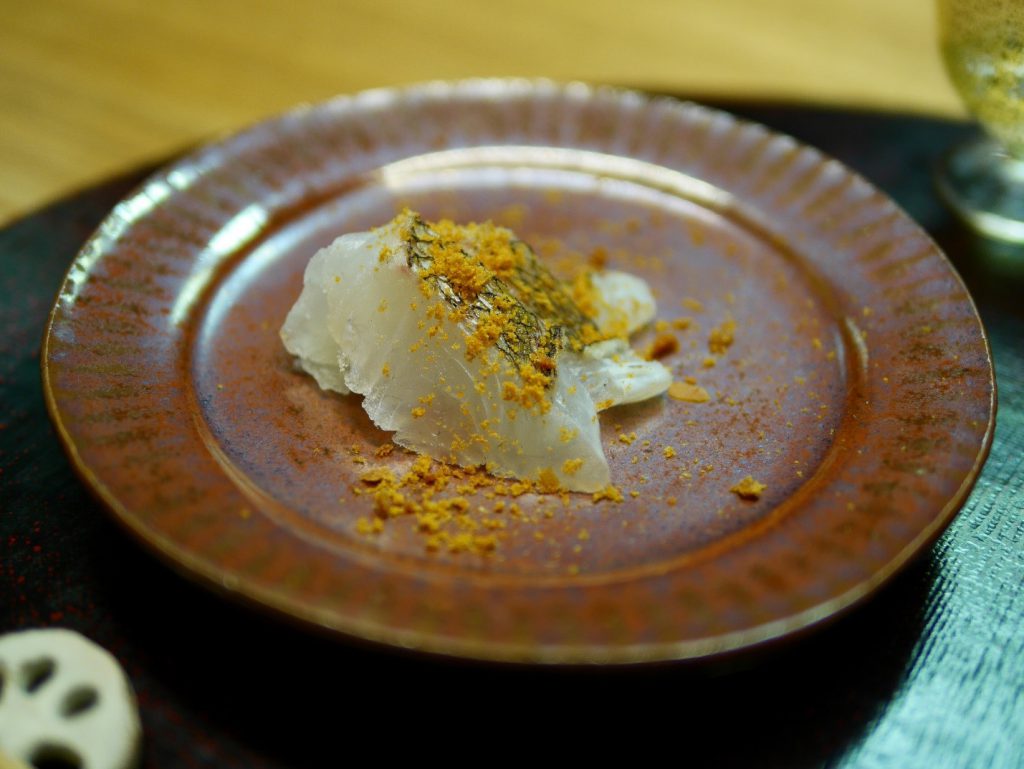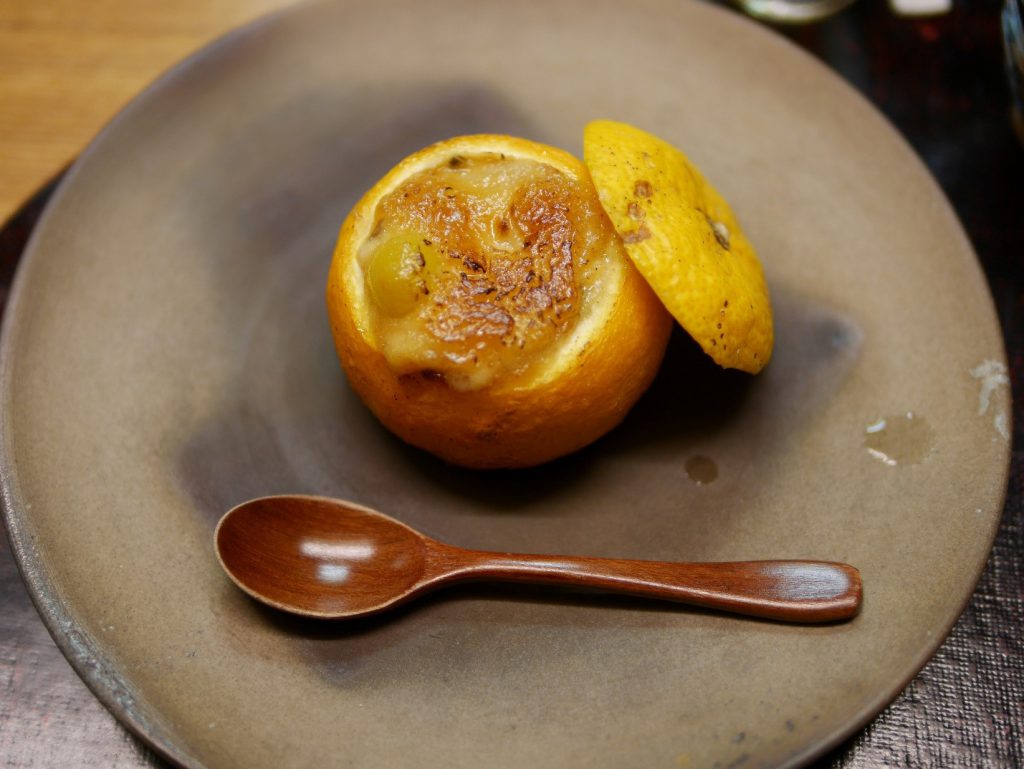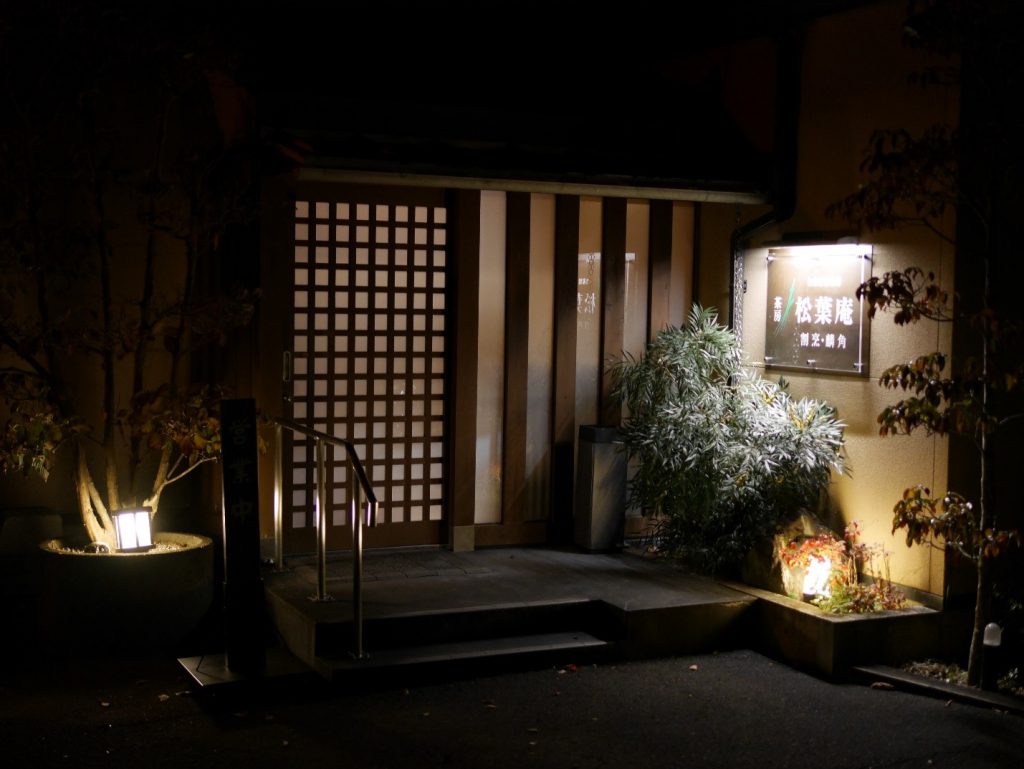 Week Kamiyama: a Digital Nomad's Paradise
After an eventful day of traveling and taking in new sights, sounds, and flavors, it was time to call it a night and check into my "hotel": Week Kamiyama. I use the term hotel loosely because Week Kamiyama is much more than a place to rest your head—it's an experience. This is especially the case for writers, designers, coders, or anyone else who works on the go.
The facility's wooden, quaint-yet-contemporary design blends perfectly with its forested surroundings and my cozy room came equipped with a desk adjacent to a floor-to-ceiling window with a picturesque riverside view. It was an inspiring environment, and I couldn't wait to wake up early and get to work. For those who prefer a more social environment or need more resources to get their work done, keep in mind that a stay at Week Kamiyama includes free access to the nearby Kamiyama Valley Satellite Office Complex co-working space.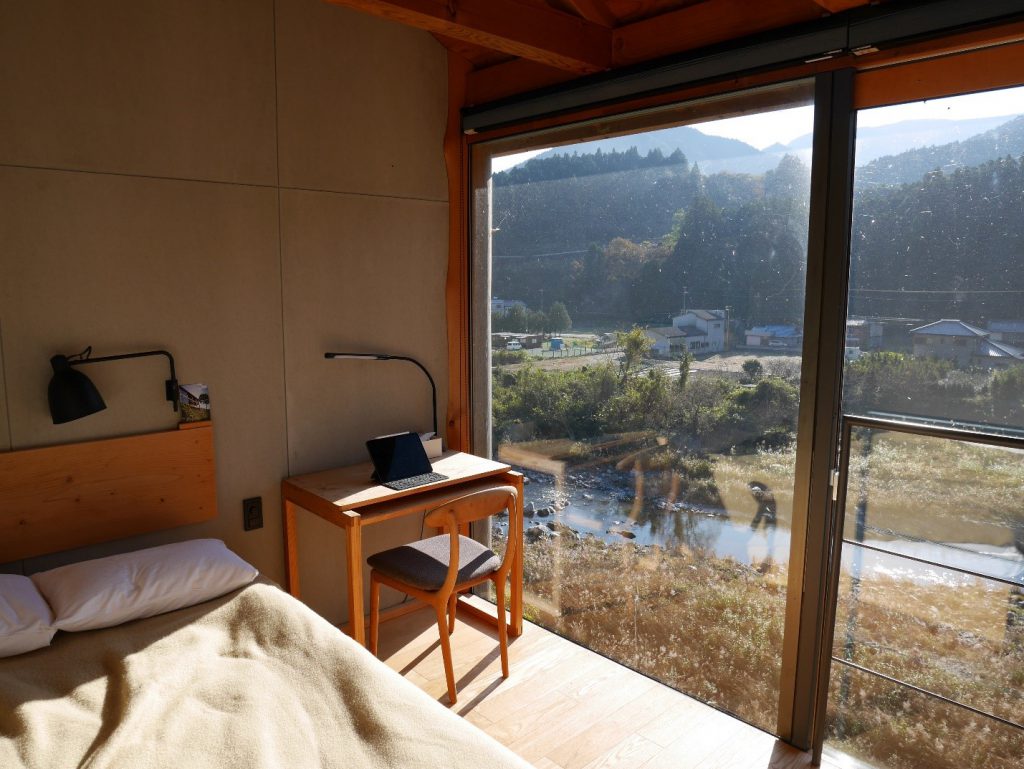 Day 2
The Satellite Offices of Kamiyama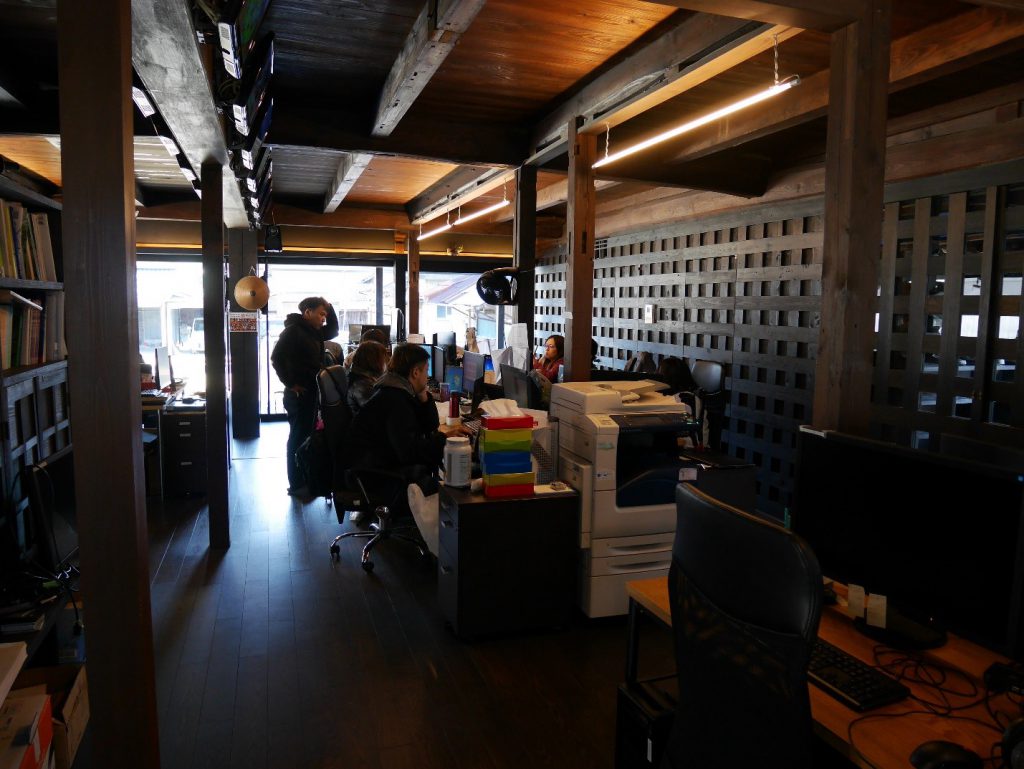 After a light and healthy breakfast in the Week Kamiyama dining hall, Nakayama-san introduced me to Risa Sunada, satellite office concierge for Green Valley Inc. The plan for the morning was to check out the satellite offices of two Tokyo-based companies: Sansan and Engawa Corp. However, before I get into the details of the tour, some background is necessary.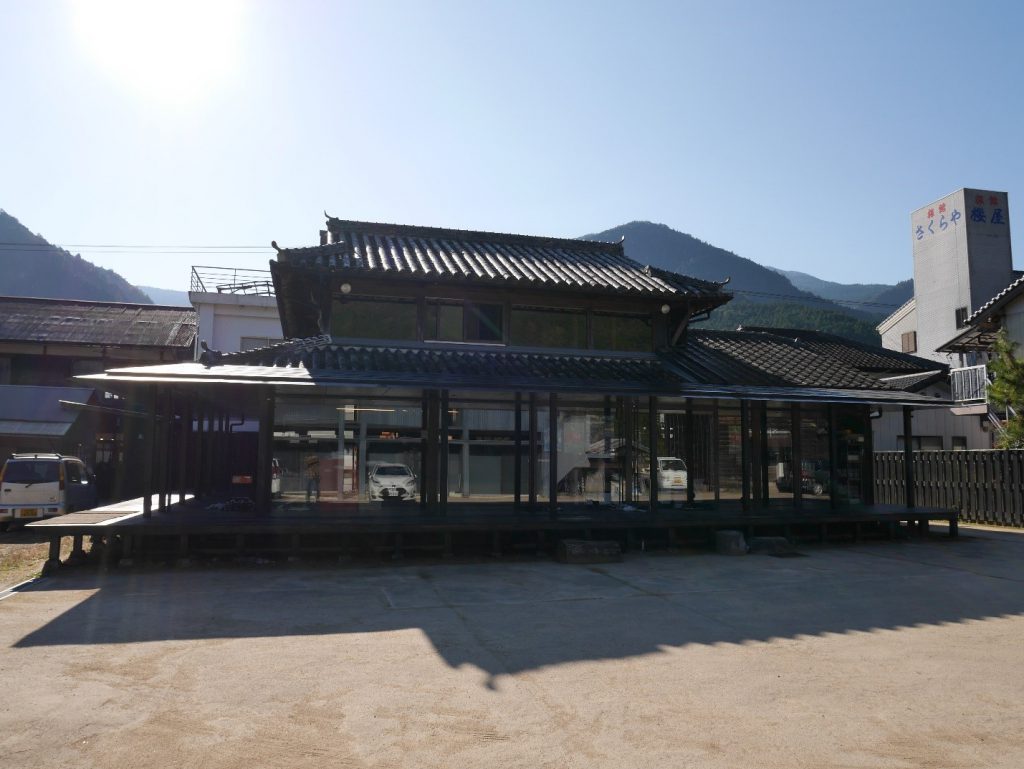 Kamiyama is one of the few towns that has reversed the depopulation and rural flight trends that have been sweeping across Japan. One of the reasons for this is the way the prefectural government has leveraged its technological infrastructure and open-minded residents to attract entrepreneurs and large corporations alike to get involved with the community.
The town of Kamiyama was the fortunate beneficiary of a robust fiber-optic network that was built to serve all of Tokushima Prefecture during the nationwide switch from analog to digital television signals between 2008 and 2012. Specifically, this network was meant to compensate for the poor television broadcast signals in mountainous areas. This made Kamiyama the best of both worlds: a beautiful, welcoming community that also made business sense.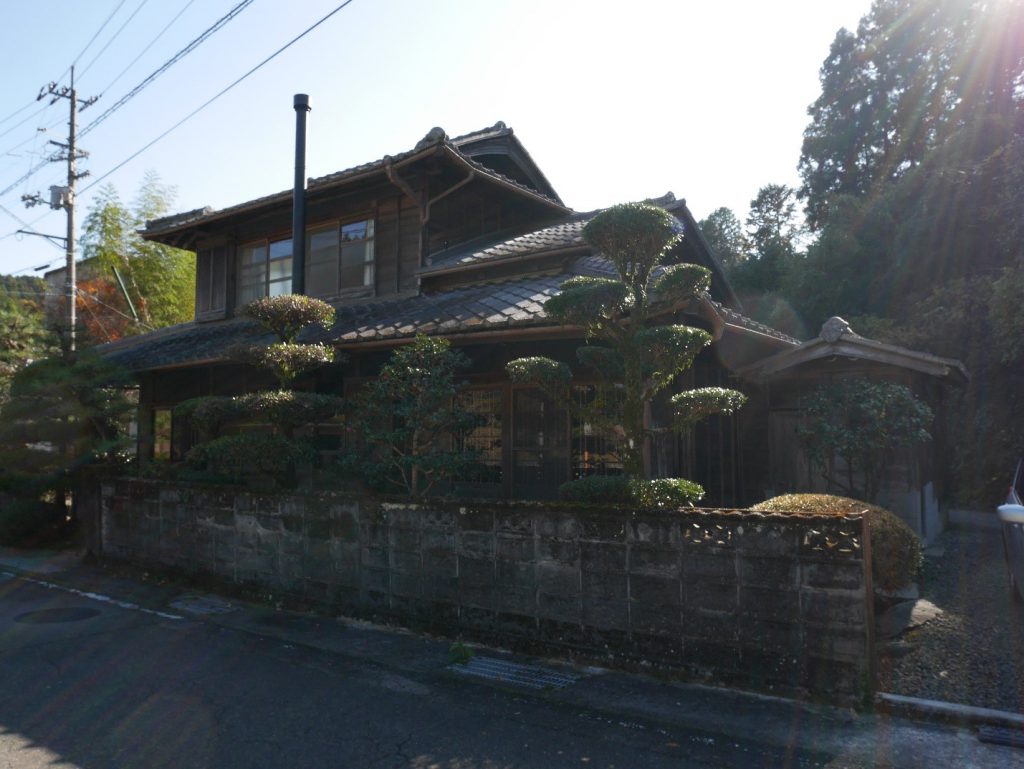 Fiber optic internet access allowed remote employees to participate in critical projects and meetings while working in a vibrant, natural environment that inspires creative new ideas. Companies like Sansan also use their Kamiyama satellite offices for corporate retreats and new-employee orientations.
There are currently over 12 satellite offices in town, and thanks to Sunada-san, I was able to observe remote Engawa and Sansan employees hard at work—a fascinating experience for someone like me who often works remotely.
Backtracking to Tokushima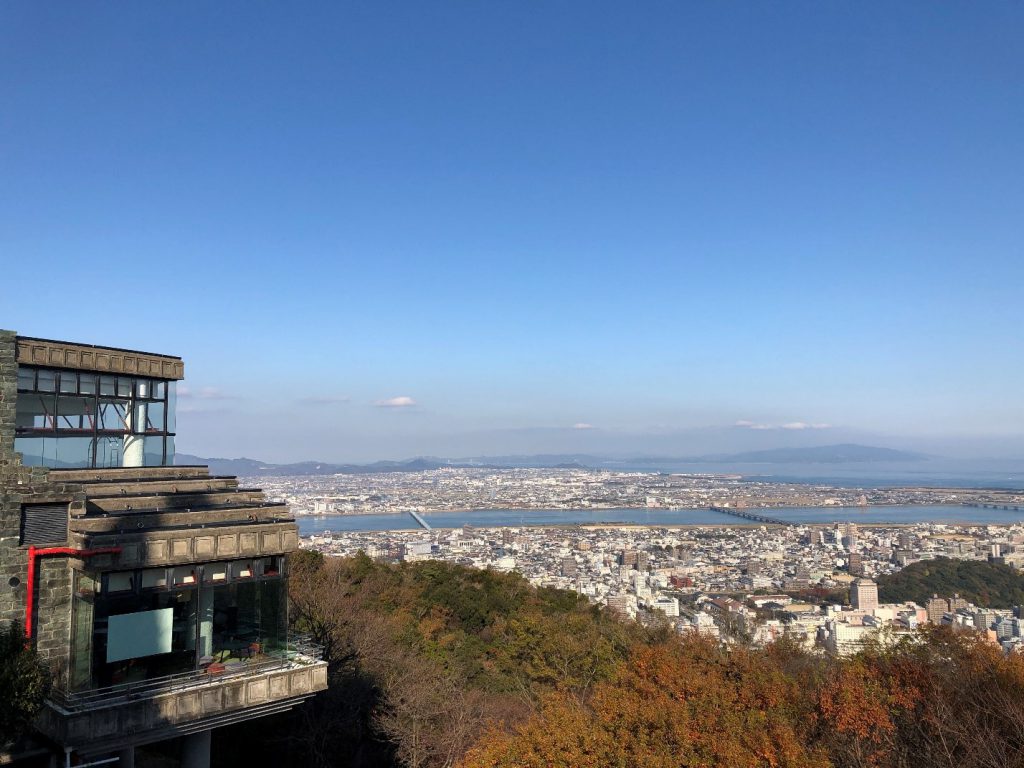 After a quick lunch at Nakayama-san's former establishment, Awa Café, we hit the road and backtracked to Mt. Bizan which looms over Tokushima proper. Although I could have easily spent my entire three-day trip exclusively in Kamiyama, Tokushima City's rich cultural heritage is something that most travelers will want to experience while they are in the Shikoku region.
Our destination was the Awaodori Kaikan (Festival Hall), a five-story multi-purpose structure that includes a ropeway that whisks visitors to the summit of Mt. Bizan. After a leisurely afternoon stroll along the paths that weave across the crest of the small mountain, we headed back down to the second and third floors of the Awaodori Kaikan to experience a live Awa Odori performance and the Awa Odori Museum.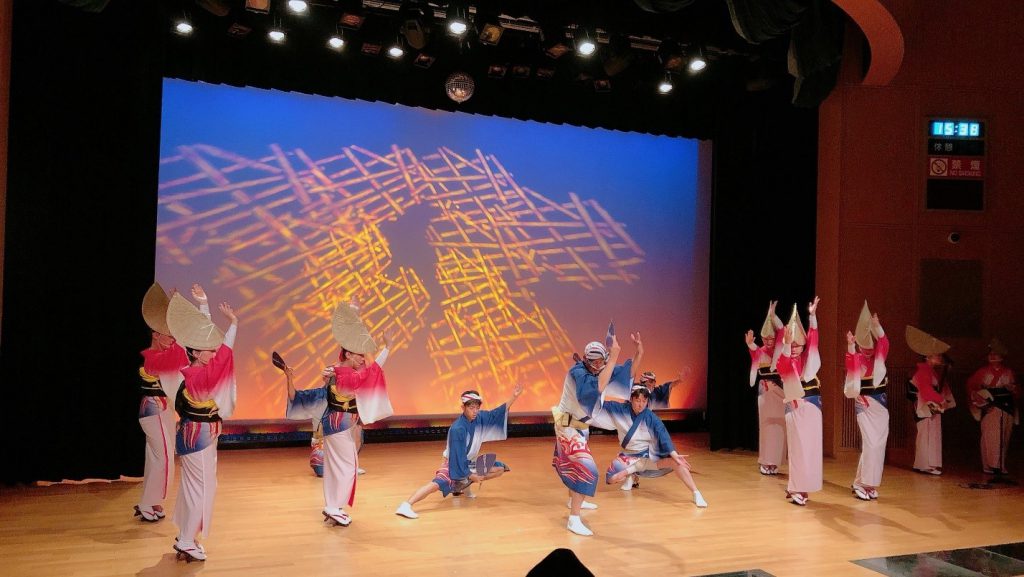 The performance was especially outstanding as the lead dancer and emcee took the time to explain the history and traditions behind the cultural dance—something you don't really get from simply watching the dance at other locations throughout Japan. Additionally, the show was interactive. We were taught the basics of performing the dance and could participate in it as well. No worries if you don't speak Japanese—English subtitles (among other languages) are displayed in the background throughout the performance.
Kamiyama Onsen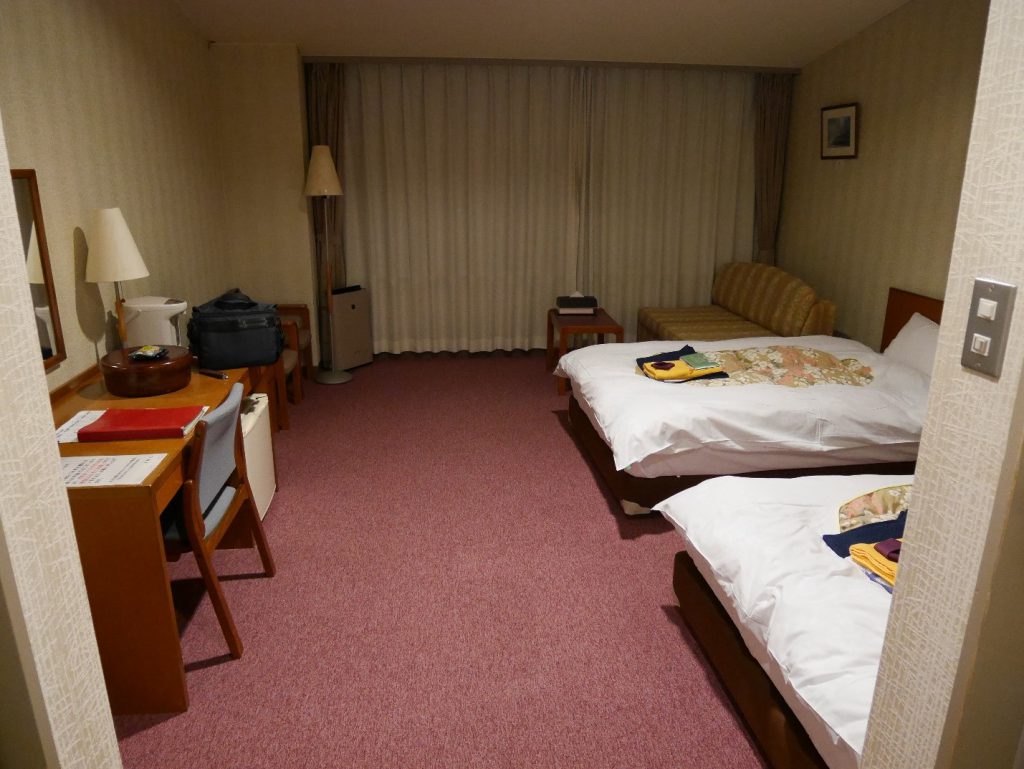 After some late-afternoon shopping in Tokushima, I had the pleasure of spending the evening dining with locals back in Kamiyama—a testament to the deep connections that Nakayama-san has forged as a Kamiyama resident. All good things must come to an end however, and before I knew it, it was time to retire at the second accommodation for my trip—Kamiyama Onsen (Hotel). Not only is this establishment an excellent place to stay for fans of hot springs, but it's also one of the most convenient places in town for those who don't speak or read Japanese. Some of the staff can speak English and there are English-language instructions and information all throughout the hotel. The large rooms also make it a superb option for those traveling with families.
Day 3
Amagoi Falls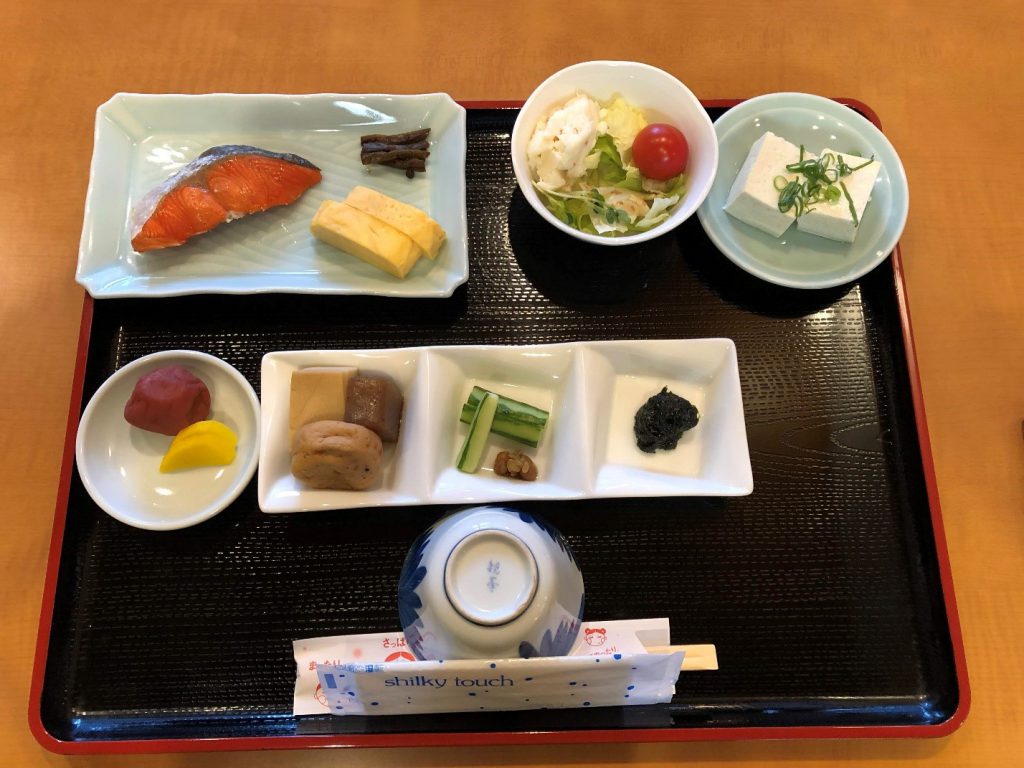 I began my third and final day in Kamiyama well rested and brimming with energy, thanks to the traditional Japanese breakfast served up at Kamiyama Onsen. After a brief stop to visit a local goat farmer, Nakayama-san led a small caravan of cars up a narrow, winding farm road until we reached the base of the second hike of my trip: the magnificent Amagoi no Taki (waterfalls).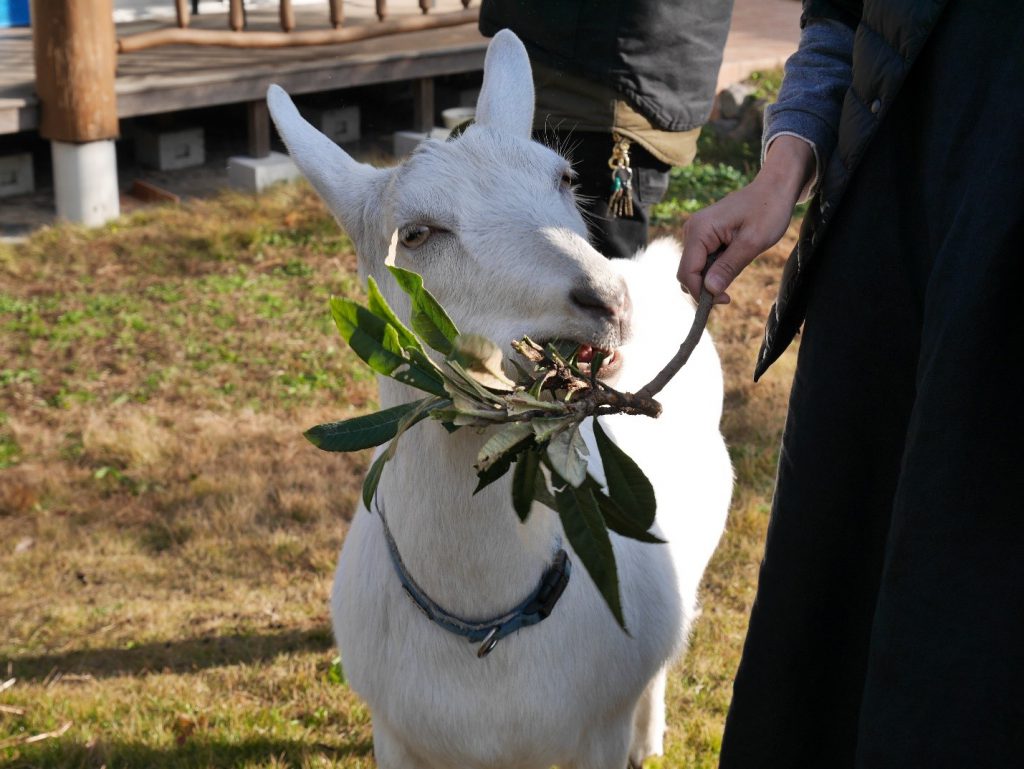 Ranked among Japan's top 100 waterfalls, these twin falls and the serene 800-meter hike to reach them were easily one of the highlights of my trip. There are several smaller waterfalls along the way, and I enjoyed simply taking in the scenery while meandering up the trail, getting to know my tour group along the way.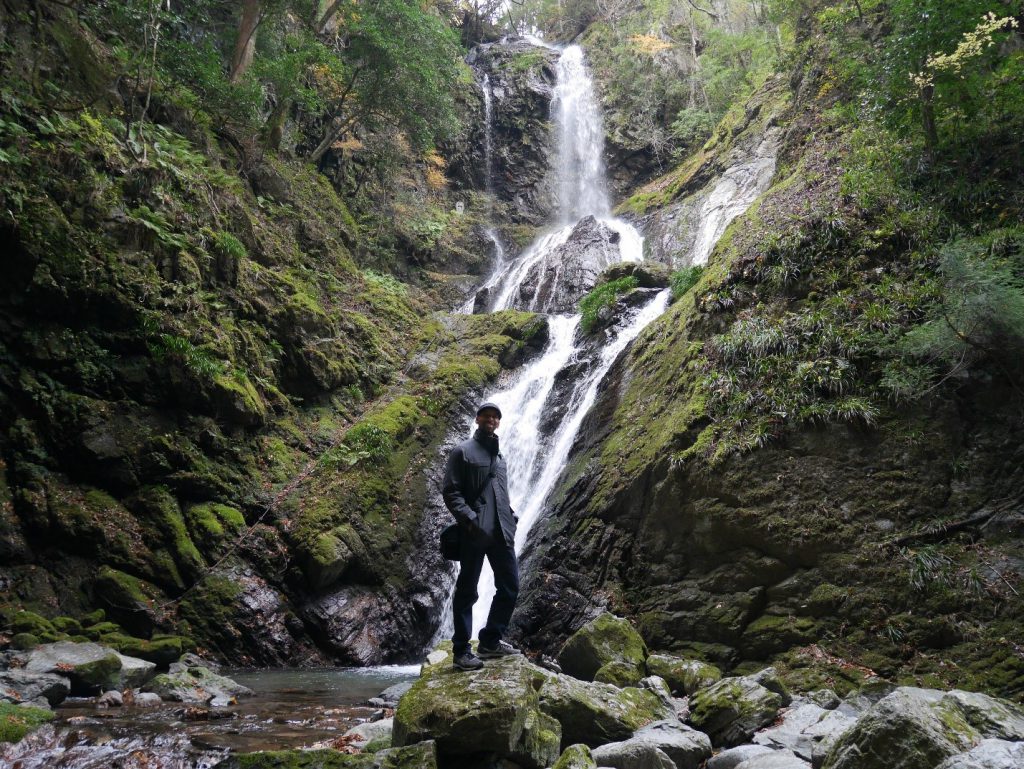 The Kamiyama Folk Museum
After an invigorating trip to the falls, our next stop was the Kamiyama Folk Museum. One of the consequences of an aging, declining population is the closure and abandonment of local elementary schools. According to FIELD, "By 2015, the population [of Kamiyama] had fallen to 5,400, less than one-third the 1955 population of about 21,000, and the proportion of elderly people was 49%."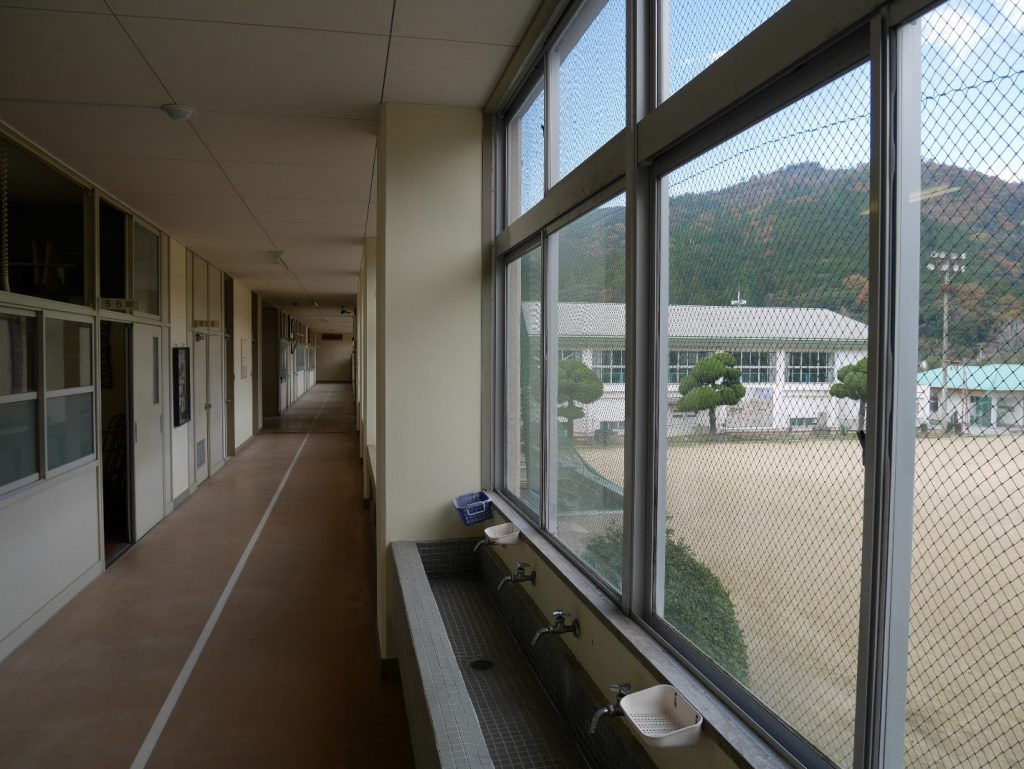 Fortunately, one of Kamiyama's abandoned elementary schools was converted into a folk museum, filled with local artifacts—some of them dating back to the Edo period. Highlights include farming tools, weaponry, firefighting equipment, elaborate screens used in traditional puppet shows, and mid-20th century electronics. The museum is still a work in progress, and at the time of this writing, visitors can touch or hold many of the exhibits without ropes, barriers, or display cases to get in the way.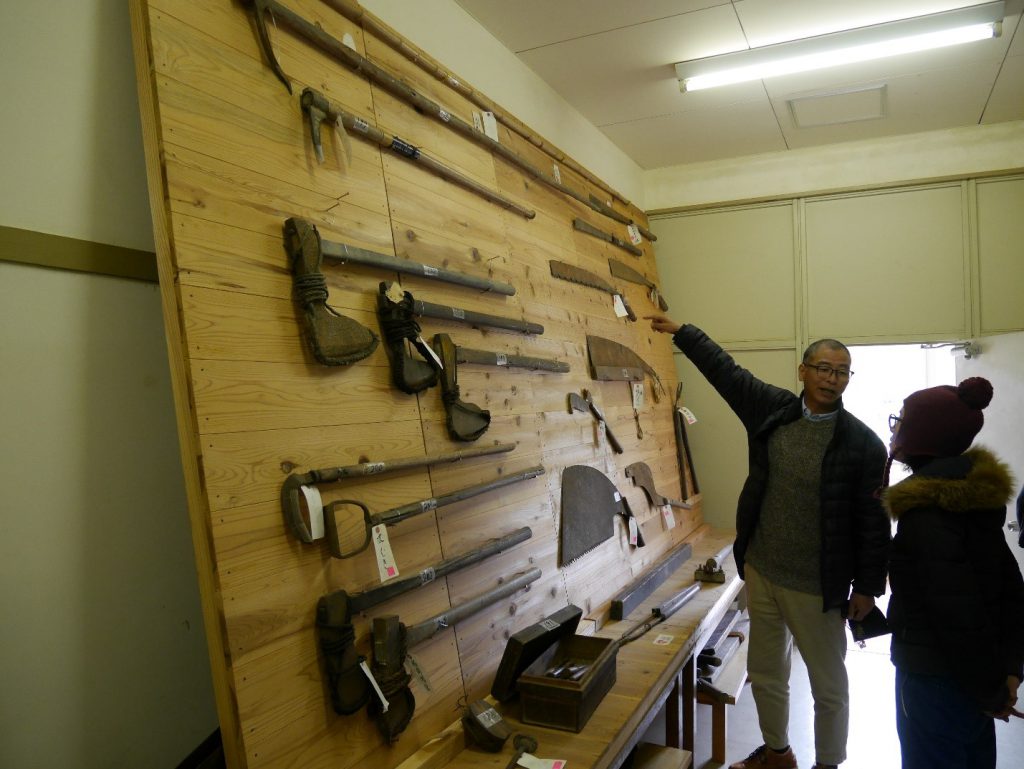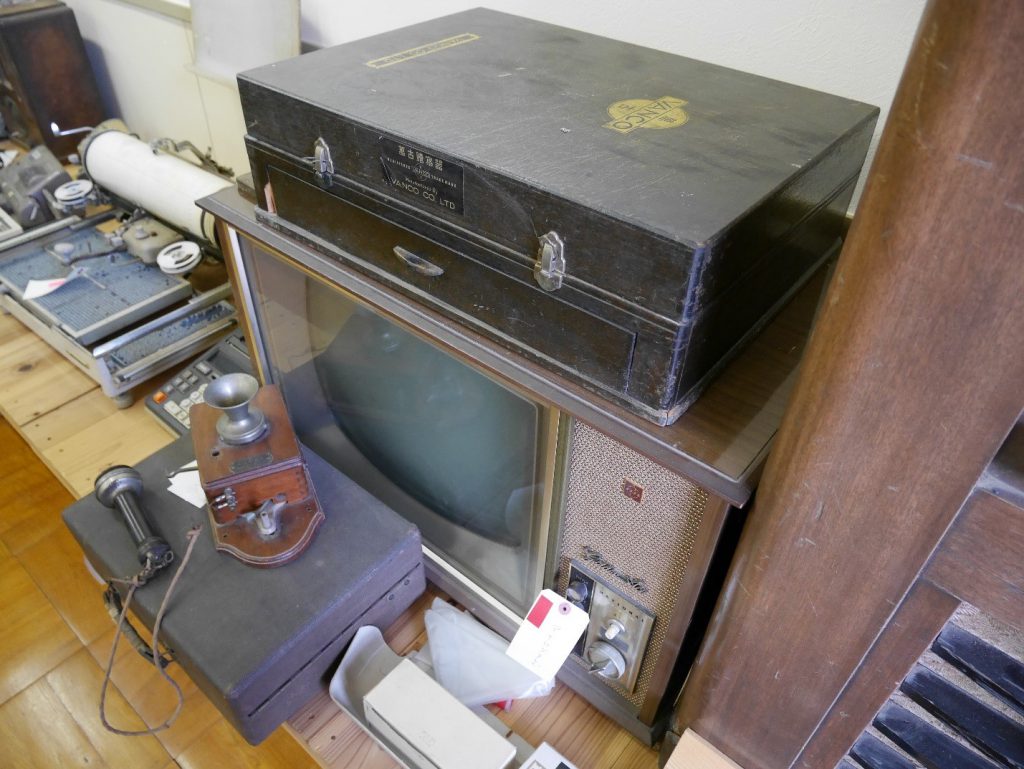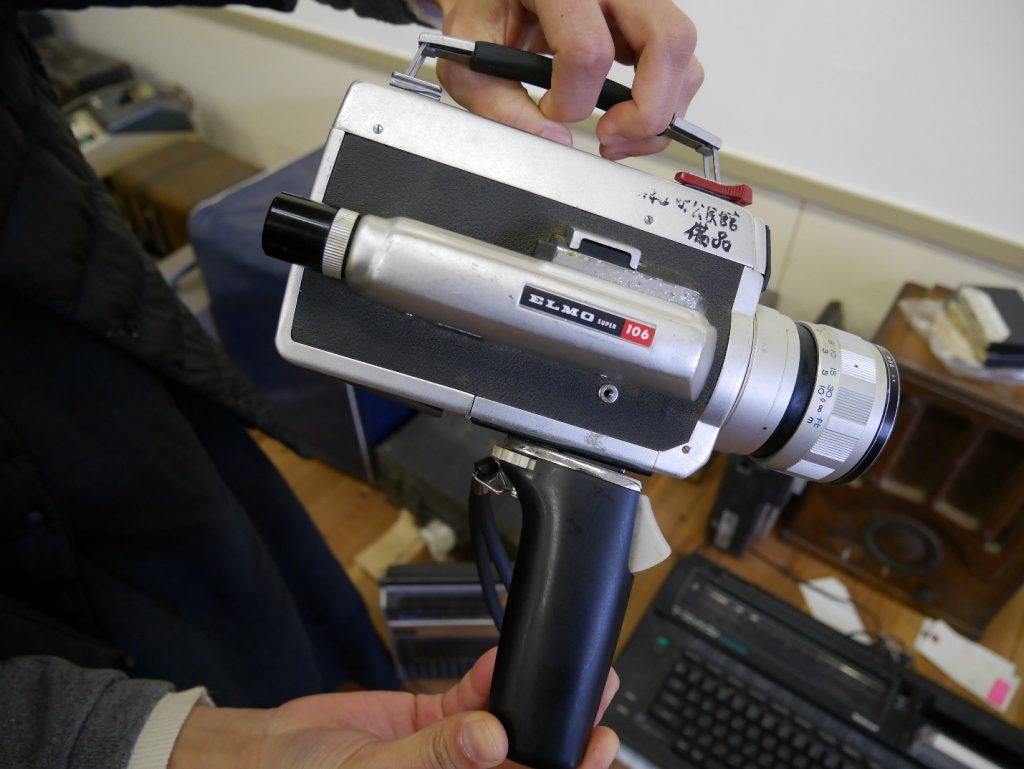 East Meets West at Buddha Café
The final stop on my grand tour of Kamiyama was lunch at Buddha Café. Matt and Satsuki Lawson originally launched the café as a health-food restaurant, but it quickly became renowned for its burgers made from grass-fed beef and served on freshly baked buns. Matt provided an apt description of Buddha Café's culinary hit: "a mashup between In-N-Out out and Five Guys."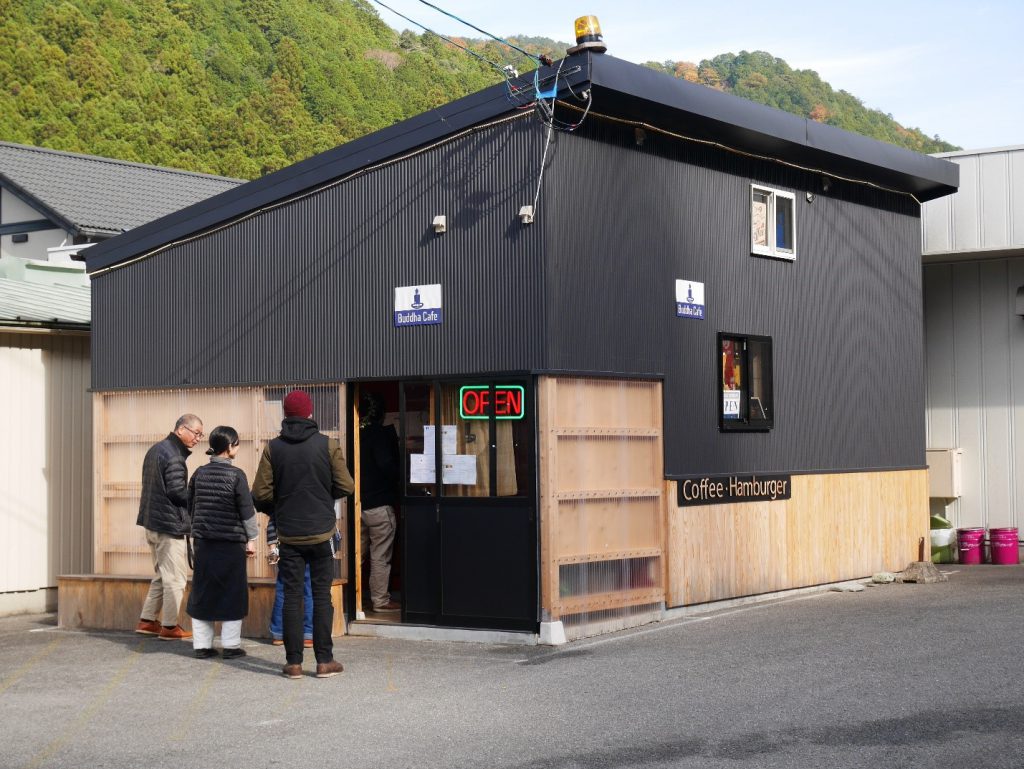 Not content to rest on their laurels, Matt and Satsuki also serve freshly roasted coffee. I enjoyed my cup of coffee so much that I ended up buying a few vacuum-sealed packs of beans for myself and as gifts for a couple of coffee fans of mine.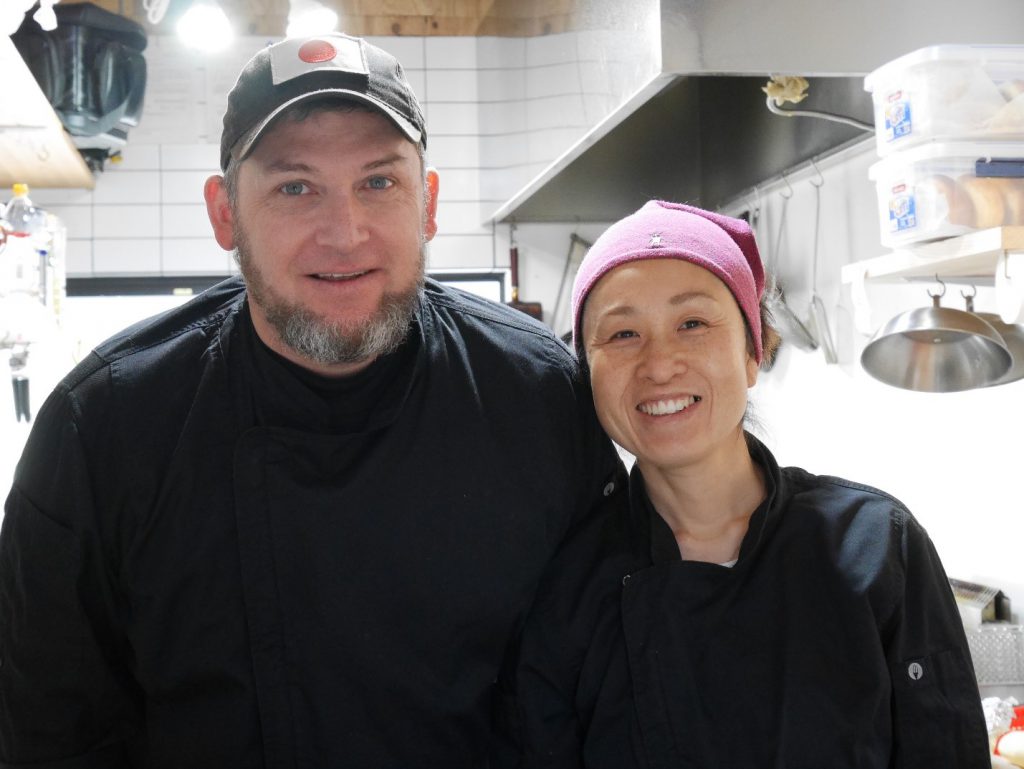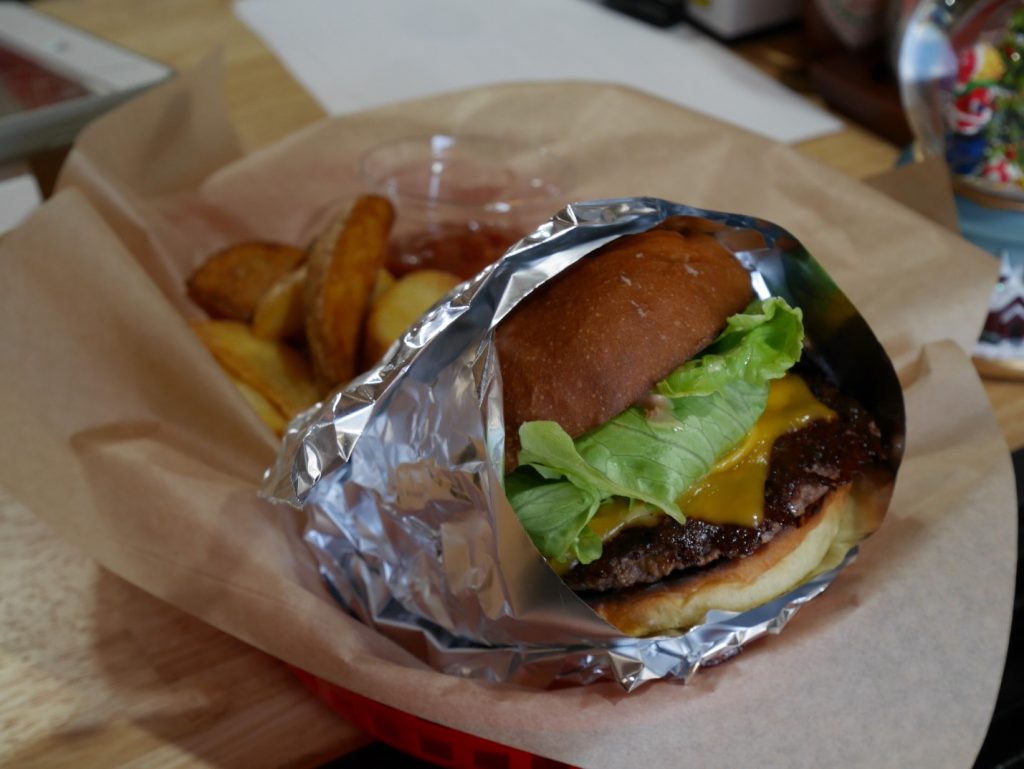 Winding Down
Now that my tour of Kamiyama was over, I spent the rest of my third day in the village getting down to business: working at the Kamiyama Valley Satellite Office Complex, attending a meeting, and eventually making the trek back to Tokushima airport for my return flight to Tokyo.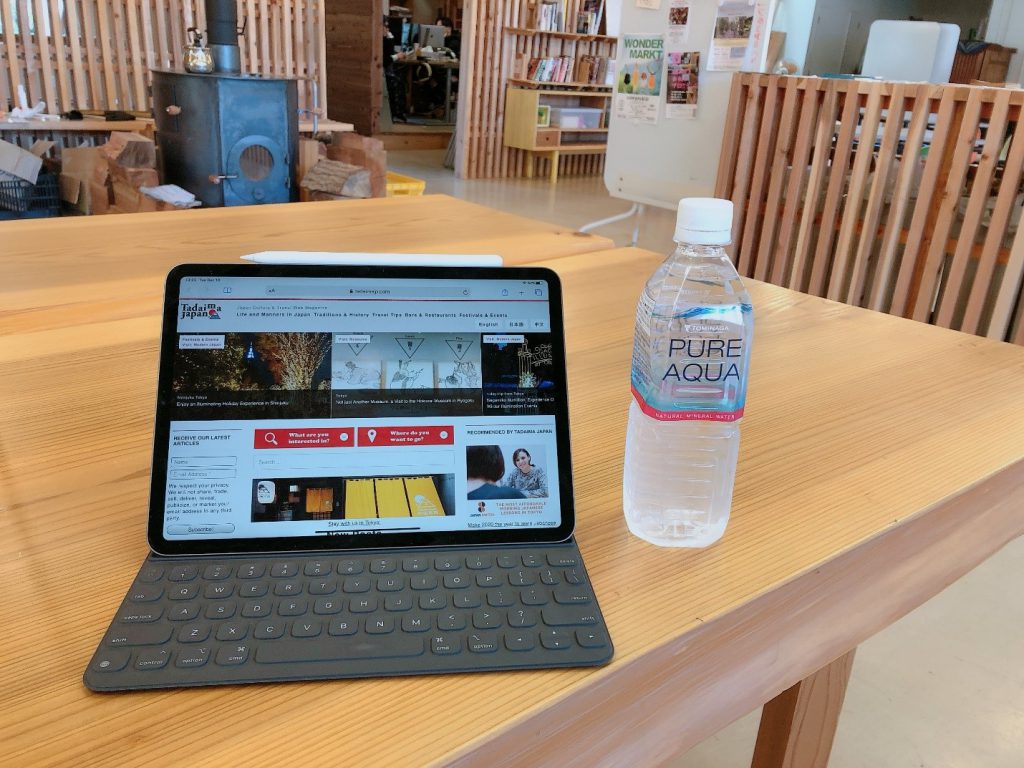 Normally, this wouldn't be worth mentioning, but I just can't stress enough how ideal Kamiyama is for a "working vacation" or simply changing your environment for a shot of creative inspiration—all while stimulating a local economy where every yen you spend in the community truly matters.
Count Me in as a Kamiyama Friend
In many ways, my trip to Kamiyama is an echo of my first trip to Japan. The contrasting mix of excitement and comfort coupled with the hospitality and openness of the people made it hard for me to return to Tokyo—the same sense of reluctance I felt the first time I visited Japan so many years ago.
Perhaps history will repeat itself, and one day I too will relocate to Kamiyama just as countless people before me have done. In the meantime, I'm looking forward to my next visit to this beautiful mountain village and proudly counting myself as one of the 10,000 friends of the city that Nakayama-san is working so hard to attract.
A Note on Traveling to Kamiyama
Nestled within the island of Shikoku, Kamiyama can be a tricky place to reach. For maximum flexibility, I recommend flying and driving as described in this article (for those coming from Tokyo). That being said, if you aren't able to drive in Japan, you can take the Shinkansen from Tokyo to Shin-Kobe Station. From there, you can take a bus to JR Tokushima Station, and finally, one more bus to Kamiyama. Bus service is limited, so make sure to arrange your itinerary accordingly.