As an American consultant living and working in Japan, I'm always thrilled to meet professionals who are engaged in business between my birthplace and Japan, my adopted home. When I met Tetsuo "Ted" Kumon, a U.S. market-entry specialist, at a trade show several years ago, I was intrigued by his business. In an age where conventional wisdom dictates that Japanese companies target developing countries in Asia for expansion, Ted remains bullish on the highly competitive American market. Ted and I kept in touch over the years, and as I learned more about his business and background, I started looking for opportunities to share his story and advice with the world.
Ted, a self-proclaimed "Japanese country boy," was born in Osaka and raised in Nara. He was thrust onto the international business scene when his first employer, Fuji Bank, sent him to study at New York University Law School in 1986. This experience set into motion an international career that includes positions at some of Japan's most well-known brands, including Mizuho Bank, Culture Convenience Club (Tsutaya), and Nitori.
After decades of helping Japanese companies build their brands overseas, he set his sights on doing the same for small and medium-sized enterprises (SMEs) through his own company, JBeyond. Read on to learn about the following and much more:
Ted's unique, international career and how it inspired him to start his own business
The role trade shows play in SME business development
Concise advice on how SMEs should approach international markets
Why the U.S. market is still worth pursuing, despite high levels of competition
What the future holds for cross-border business between the U.S. and Japan
Building an International Career and the Road to Entrepreneurship
You started your career in banking, but you ended up studying law in the U.S. How did that happen?
When I was working for the Fuji Bank's Macroeconomic Research division, I was able to take a test for young employees who wanted to study abroad. Fortunately, I passed that exam, and in 1986 the company sent me to study at New York University (NYU) Law School. Employees that passed that exam were typically sent to business school. However, I was told that I should go to law school because that was my focus in college.
My experience at NYU was exciting and fun, even though my studies were very difficult. After a year at NYU I transferred to Columbia Law School for a non-degree program, and after a year there, I was sent to work at the law firm Skadden Arps as a trainee. Of course, I didn't fully understand what the lawyers there were talking about—it was such a different business from banking. But, I was impressed with how hard they worked. They were so busy and professional. It was such a unique, memorable experience.
Eventually, I returned to Japan and was assigned to be a foreign exchange trader. That led to a position in the Financial Engineering Division which was tasked with developing new financial technologies. This division basically operated like a startup. I had to do everything, even though I was still a young employee. No one knew about this kind of work, so I had a lot of autonomy, and that was really exciting.
While I was in New York, my two sons were born—they are U.S. citizens. So, my time in America was important for my career and my personal life.
How did this experience lead to becoming a market entry consultant?
I was sent back to New York in 1993 and was put in charge of strategic planning, coordinating the activities of our subsidiaries throughout North America and South America. I became a board member for one of our subsidiaries and experienced what it was like to go through the IPO process on the New York Stock Exchange. This was yet another exceptional experience, and I learned a lot from U.S. companies. I was amazed by how U.S. corporate governance worked.
I stayed in New York for about 10 years. I was there during the September 11 terrorist attacks, when so many of my colleagues and friends tragically lost their lives. We were going through a merger at that time. The bank I worked for, Fuji Bank, was merging with two Japanese banks to form Mizuho Bank. However, 9/11 forced us to suspend the merger, so we had to rebuild our business after the tragedy. This was a difficult experience, and it left an impression on me.
While I was in New York, my two sons were born—they are U.S. citizens. So, my time in America was important for my career and my personal life. I enjoyed my experience there very much.
When I came back to Japan once again, I was assigned to the Corporate Banking Division, and I was responsible for the promotion of the Japanese auto industry. Companies like Honda and Subaru already had an international presence. However, smaller auto parts companies needed our help to enter foreign markets so that they could continue to work together with the big car companies. These small manufactures lacked resources—especially human resources—to go abroad on their own.
Helping these companies establish themselves overseas once again felt like working in a startup, just like when I was working in the Financial Engineering Division at the bank. I could relate to these auto part companies. They were doing new and exciting business that was important to the Japanese economy. Through this experience, I realized that I wanted to do the same kind of thing in the future. However, I wanted to do more than provide financial support. I wanted to run my own business.
In 2006, I left my role at what had become Mizuho Bank. However, I continued to take on leadership positions at a variety of companies such as Nitori and Culture Convenience Club (the parent company of Tsutaya Books). Even though I was still working in Japan, I kept thinking about my experiences working in America—especially with Mizuho and Nitori. I still wanted to start my own business. I realized that with Japan's population shrinking, Japanese SMEs should be expanding globally, even if they don't have a lot of resources to do so. I noticed that they had a need for people who could support their expansion efforts, and I thought I could play a role in providing that support. That's why I started my own business, JBeyond, to be an advisor and consultant for Japanese SMEs.
Going Beyond Japan
I try to do almost everything for my clients.
Can you tell us more about JBeyond?
As I mentioned, Japanese SMEs often lack resources, especially human resources. Typically, consulting companies assist them, but they are just providing advice. Of course, that's important—Japanese SMEs need advice. However, advice alone is insufficient. Japanese SMEs need someone who can work with them and become part of a project team. I provide that kind of service.
Can you share some specific examples of your services?
First of all, by staying in constant communication with people in the U.S., I provide real information about the market—the kind of information that you can't find on the internet. When it comes to doing business in the U.S., SMEs often don't know where to start or how to set their priorities. So, I work with them to address the challenges they are facing and create a roadmap and a timeline for market entry.
Based on the roadmap that we create, I can help them with more concrete activities such as contacting potential buyers and providing lists of those buyers to my clients. I also accompany my clients to international trade shows and assist them with promotional activities. Additionally, I keep them informed about legal and trade regulations. I try to do almost everything for my clients.
The Future of Trade Shows
Speaking of trade shows, you and I first met at a tradeshow here in Tokyo. How important is it for SMEs to participate in tradeshows?
A trade show is a good opportunity to show off your products and services—especially if your company makes physical goods. However, with the rise of e-commerce, the market for tradeshows has been shrinking globally. For example, when I go to trade shows in the U.S., I often hear that the size of the isles are expanding because the number of exhibitors is decreasing. Attendance numbers are also declining. Potential attendees are connecting with buyers and manufactures online. That trend will continue, especially when we consider the impact of the Covid-19 pandemic. Most trade shows have been cancelled or moved online. We probably won't be able to have large trade shows for at least another year. This is unfortunate, but it's something we have to learn to live with.
Ultimately, a combination of online and offline business will be important.
What about the future? For example in two years, should trade shows be part of a business development strategy or should we focus our efforts on something else?
Once we overcome the pandemic, I expect that trade shows will still offer good business opportunities. Although communicating online is efficient and convenient, certain kinds of merchandise simply need to be demonstrated in person, with authentic reactions. Ultimately, a combination of online and offline business will be important. Right now, we're forced to do business online, so now is the time to focus on that. In one or two years, we'll be able to combine online and offline approaches.
Advice for Entering the U.S. Market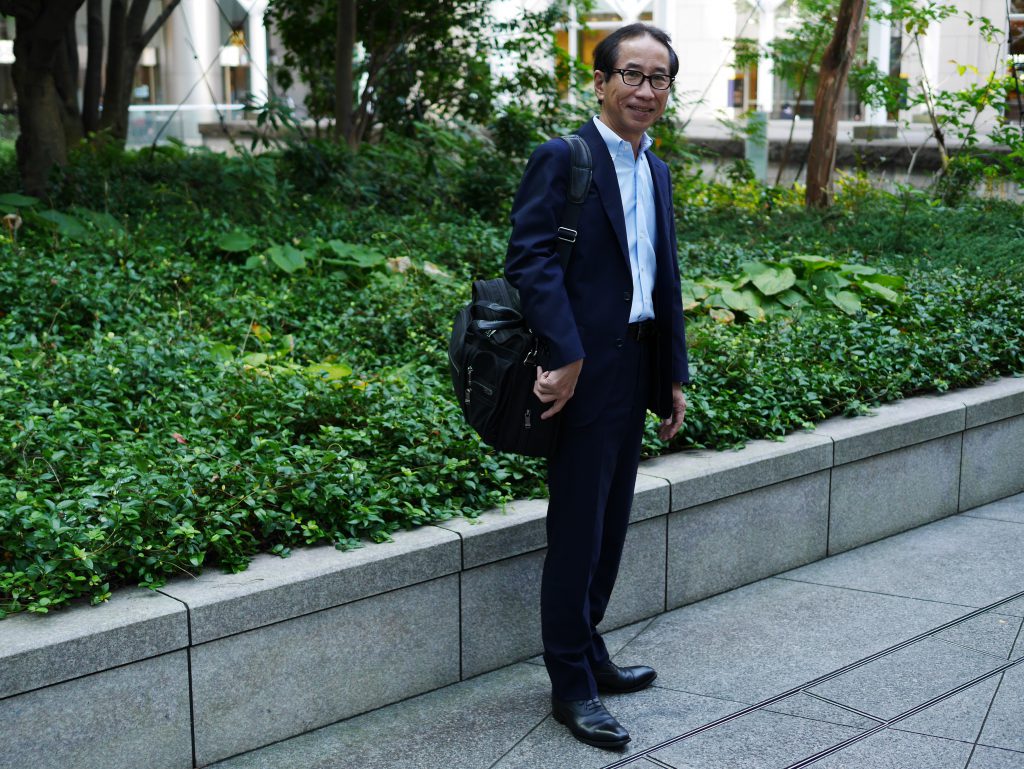 Trial and error is important. The business environment is constantly changing, and there's more than one way to do international business.
Let's return to your previous point about Japanese SMEs and limited human resources. What advice do you have for companies that are grappling with these issues but want to expand into countries like the U.S.?
First, they should just do it, despite the difficulties. Even if they aren't sure about communicating with people from other countries, they shouldn't worry about that too much. These days, young employees might worry that they don't have any experience in international business. However, go ahead and send them overseas. Get them involved with what they are interested in. Trial and error is important. The business environment is constantly changing, and there's more than one way to do international business. So, SMEs should just try expanding abroad with the resources they have.
However, to do this, they do need to prioritize. Their resources are limited, so they should focus on one thing at a time. For example, focus first on an online business development strategy. Then shift efforts toward attending tradeshows. Doing things step by step, one at a time, is important for small companies.
What are some of the common mistakes that Japanese companies make when entering the U.S. market?
Many companies that seek to enter the U.S. market have already experienced success here in Japan. Therefore, they think that they can apply the same strategies that worked in Japan to other countries. But, this rarely works. Global markets can differ significantly.
Since Japanese people have access to so much news coming out of the U.S., we tend to feel confident that we know almost everything there is to know about the country. The reality, however, is quite different, especially for business. So, when you do business in the U.S. and other countries, you have to be patient, honest, and learn everything from scratch. We need to understand that we're dealing with a truly different market with different customers. That's the starting point.
Unfortunately, some of my favorite Japanese brands such as Muji and UNIQLO have been struggling in the U.S. Why do you think this is happening?
I think they are dealing with what we just discussed. They are successful in Japan and in nearby Asian countries, but I think U.S. customers tend to be conservative. By that, I mean they are open to new ideas and products, but at the same time, they are loyal to the products that they currently have. And, there are a lot of excellent products and services in the U.S. There is a lot of strong competition in the market. It's a huge market and probably the most competitive market you could enter. Japanese companies focus on the size of the market and think that there's plenty of room to enter. But, in reality, because the market is so competitive, it takes time to achieve success. Japanese companies need to focus on establishing their brands. This might explain what happened to UNIQLO. However, now with their 5th Avenue store in New York and a lot of marketing, I think they are moving in the right direction. However, this approach takes a lot of time and money, especially for the retail industry. I don't know of any major Japanese retailers that have experienced success in the U.S. so far.
What if these brands were to try a niche strategy in the U.S.? It seems like this approach would be more affordable and make it easier for Japanese companies to make long-term commitments.
That's probably the best way for them. I can't speak for UNIQLO or Muji, but when it comes to Nitori, they state that their market covers 80 percent of the Japanese population. It's unlikely that this will be the case when entering a foreign market, so companies like this should consider focusing on niche markets as their main strategy. This goes back to my suggestion about starting from scratch and trying approaches that are different from what worked in Japan.
As much as I want to see Japanese companies achieve success in America, as you mentioned, it's a competitive market and there are many opportunities in nearby Asian countries. With this in mind, why should Japanese companies even try to enter the American market, which is also so different, culturally, from Japan?
Yes, entering other Asian countries will probably be easier. In these countries, Japanese brands are typically associated with high quality. On the other hand, although there are Americans who are aware of quality Japanese products and services, many people might not share that perception. As I mentioned, altering that perception may take time.
However, if a Japanese company can achieve success in the U.S., they can smoothly expand that business model in other similar areas such as certain European countries, Australia, and so on. Success in the U.S. market means that you have a good brand. If a Japanese company can claim a U.S. presence, that fact alone strengthens their brand and that can be leveraged to enter other western markets. And I believe that is one of the main reasons that Japanese companies like to enter the U.S. market.
I noticed that you sometimes help foreign businesses enter the Japanese market. What advice do you have for those who are interested in doing business here?
The same advice applies. First, learn about Japanese culture and the Japanese market. Next, find a good partner or advisor that lives here in Japan. Also, make friends and network.
A Lifeline for Rural Japan?
I've always viewed global business expansion as one way to revitalize rural Japanese communities. Is that possible, and if so, how?
I have many customers in rural areas, and they have very unique production techniques, culture, and art. But they have no idea how their unique traits would be perceived outside of Japan. So, they should just try to expose their products and services to foreign customers. Of course, this isn't easy. In addition to companies like mine, business owners in rural areas should contact government entities like JETRO for support. I think there are a lot of opportunities out there for these companies.
A lot of Japanese business owners are not used to the concept of paying for information or consulting services.
You touched upon this briefly, but language and cultural barriers are a big concern with rural business owners. How do they overcome this and get started with something like an international website or e-commerce system?
Even big companies struggle with this, so smaller companies in rural areas will certainly need help and advice. A lot of Japanese business owners are not used to the concept of paying for information or consulting services. There is a perception that these kinds of services are free because, in the past, they were provided by the big banks.
That's what you used to do when you worked for the bank, right?
That's right. Banks were making a profit via their core services—deposits, lending, and so on. So, they would provide additional perks such as advice and information for free. However, things are different now. If you want advice, you have to pay for it. And often, SMEs simply can't afford these services. That's why I recommend seeking government support to reduce or eliminate costs.
Future Opportunities
There are opportunities in the food industry. There is a lot of Japanese food that Americans find unique. There is also growth potential in pop-culture such as video games, manga, and animation.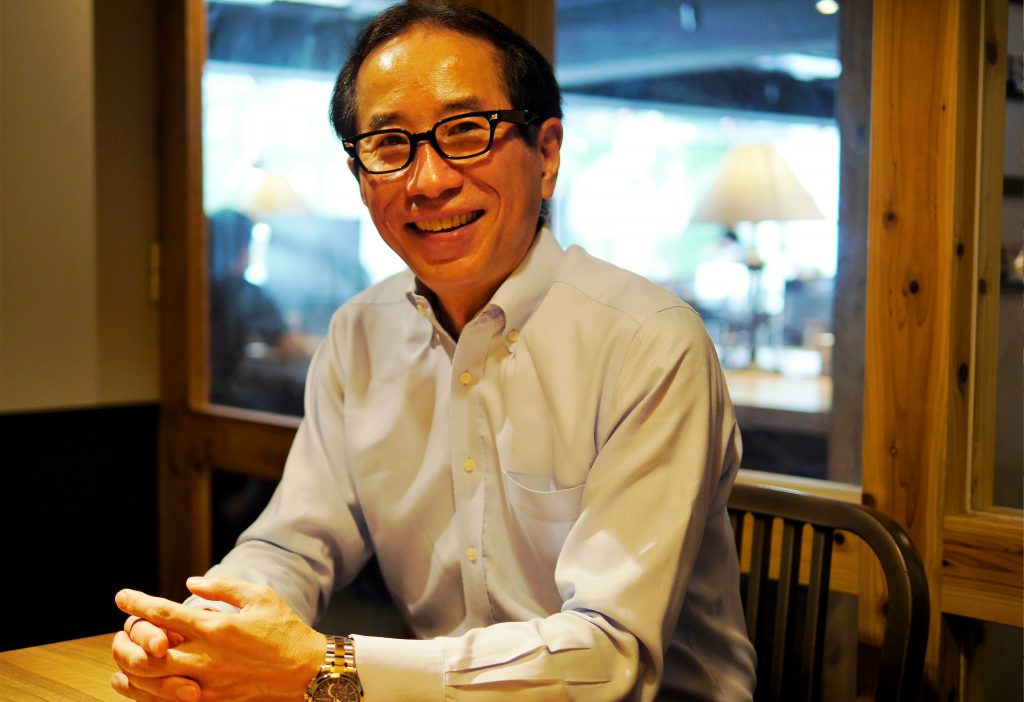 Are there any particular industries or market segments that will offer opportunities in the future?
There are opportunities in the food industry. There is a lot of Japanese food that Americans find unique. There is also growth potential in pop-culture such as video games, manga, and animation.
With all that's going on in the world, what do you see for the future for cross-border relationships between the U.S. and Japan?
I think the relationship between our countries will remain solid and stable. Hopefully, it will keep expanding. Based on my experience, I find that Americans tend to be frank and honest, which makes them easy for Japanese people to work with.
That's good to hear [laughs]…
Of course, I also hope Americans will continue to be interested in Japanese culture and Japanese products.