If you're going to Japan for study or travel, you may want to consider staying with a Japanese host family. Staying with a host family can be a wonderfully immersive way to learn more about Japanese culture and share your own. However, it might not be for everyone. Having lived with three host families before, including one in Japan, here are my two core questions to consider before deciding to live with a host family. I'll also share with you my essential two tips for having a smooth host family experience in Japan, and some suggestions on where to find hosts!
Question #1: Why Do You Want a Host Family in Japan?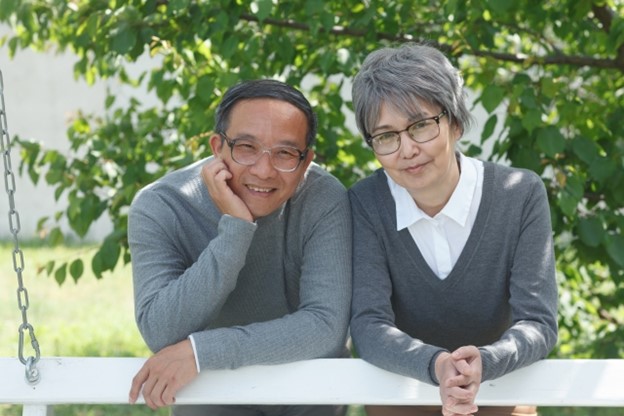 There are many reasons why you might want to live with a host family. Some people live with Japanese host families because they want to learn more about family life in Japan or to practice their Japanese. Some like having an immediate social and support group when they arrive in Japan.
These are all great reasons to live with a host family, but be careful: your host family also has their reasons for hosting you. They may be compatible with your objectives. Some families would like to travel and learn about different cultures but don't have the time or money. Therefore, having a host student fulfills this desire.
However, the host family may have conflicting goals with yours. This was my experience with the family I stayed with in Japan while I was studying abroad for a year in Nagoya. I was there for a short time to learn and practice my Japanese, but my host family's motivations were so I could be an informal, in-house English tutor for their daughter. They became upset when I used Japanese with her and didn't show any interest in my culture. Therefore, these were fundamentally conflicting objectives, so the host family situation didn't work out. (However, I have had positive host family experiences and know many who had great host family experiences in Japan, so don't let this turn you off entirely!)
Other potential conflicts are, say, a host family wants a bit of extra income so they rent a spare room to a student. The student is treated more like a lodger rather than a part of the family, which could conflict if you want to integrate into Japanese family culture. On the other hand, this may offer more flexibility and freedom to the student, as house rules might be more relaxed.
Question #2: Can You Adapt to a Japanese Household?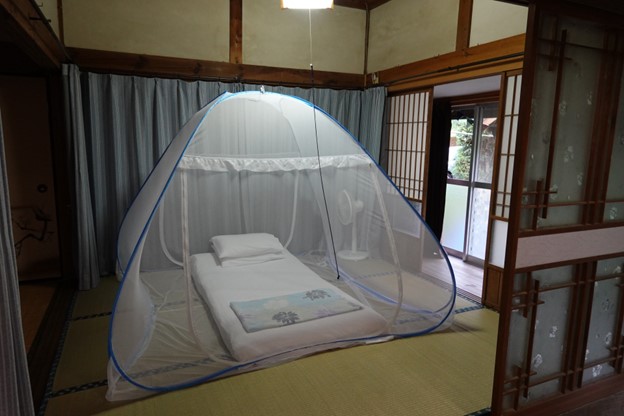 There are many things that will likely be different from your household when you stay in a Japanese household. Nevertheless, there are always differences within individual families. For example, most Japanese homes require you to take your shoes off at the genkan (front entrance area), but there will be different ideas about whether your feet can touch the genkan floor.
If you like to shower in the morning, you may need to change your habits. Japanese families usually wash themselves at night before relaxing in the bath–which is not for washing! Washing in the morning is often seen as dirtying the bedsheets, which may be a different attitude to some Westerners. On the other hand, I was reprimanded by my family for using soap while washing my hands after peeing, which absolutely shocked me. (To this day, I find many Japanese people's attitudes towards using soap for hand washing fascinating, to say the least. At least pre-Covid, it was quite common to not have soap in station bathrooms, for example.)
You might need to adapt to a different physical environment as well. You might live in a traditional Japanese house or a small apartment. You may sleep in a Western-style bed or on a futon on a tatami floor. These all can be positives or negatives.
You will also need to consider family-specific rules. For example, some have curfews, while others give you a key and allow you to come and go as you please. Many Japanese children do relatively few chores compared to their American counterparts, and housewives are still quite common. Are you responsible for cleaning your own room or sharing the chores, or does the family do so? These are just a few things to consider or ask.
Tip #1: Be Communicative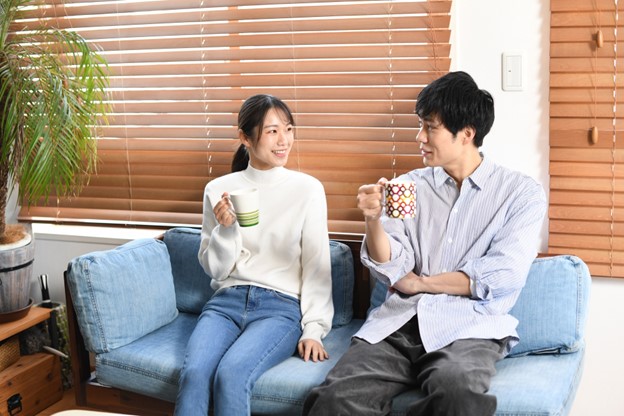 So you've decided to stay with a host family. How do you make sure it goes well? Communication, communication, communication! This is true for both sides–the student and the family. It can be understandably daunting to move into another household. Therefore, it may be helpful to explain to your family clearly what your goals are for your time in Japan and ask them what they would like out of their hosting experience as well. It could be helpful to get house rules and expectations written down. That way, you can always refer to it if there is any confusion or conflict. Plus, it may be too much to remember in an initial orientation! Open communication isn't always easy, especially with new people, but it will go a long way.
Tip #2: Be Prepared to Make Mistakes (and That's Okay!)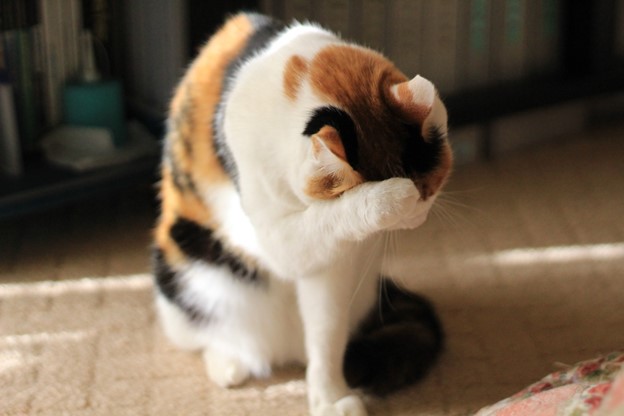 Some of this might seem daunting, and it can be. But that's all part of the learning process! You will likely make some language or cultural mistakes, but this is why you're here. For example, I threw away some grapes I was eating for a snack because I saw some mold on them. But the family told me not to, because they were expensive grapes given to them as a nice present, which they would wash and eat for desert! I had heard that Japan's attitude toward fruit is very different from the US, but through this, I experienced it firsthand. Mistakes can be great teachers, so just make sure you learn from them. (Check out our Unfiltered post about our other mistakes in Japan and how to learn from them!)
How to Find a Host Family in Japan
If you'd like to stay with a host family in Japan, there are multiple ways to find some. If you are an exchange or international student, your school might have a host family program. Websites such as Homestay.com and Homestay in Japan are targeted toward host families. You may also find potential host families on Couchsurfing or AirBnB. Always check if hosts are vetted or reviewed. And if you are ready to stay with a Japanese host family, I hope you have an incredible experience!
---