Japan is arguably the best to visit in the fall. The muggy rainy (and typhoon) season is over, so the weather is not too hot but not too cold. And more importantly, the leaves changing color in Japan are stunning! This year, you're in luck. The Japanese government removed its most stringent Covid-era travel restrictions, and now tourism is set to be booming again.
I speculate that Japan will be pretty crowded with tourists. With border entry accessible for the first time in years and the remarkably cheap yen to the dollar, it's tempting to go as soon as possible. I'm sure many people will!
Nevertheless, tourism in Japan is going to be different. Despite some lingering immigration policies to prevent the spread of Covid-19, there always is some risk. If you want to be more Covid-conscious, the typical tourist path of crowded Tokyo, Kyoto, and maybe Osaka might not be your best bet. So I'm giving you three areas in lesser-crowded parts of Japan, away from the most major international tourist zones, and full of outdoor venues that are wonderful to visit during fall. Enjoy!
Visit Kyushu: Saga Prefecture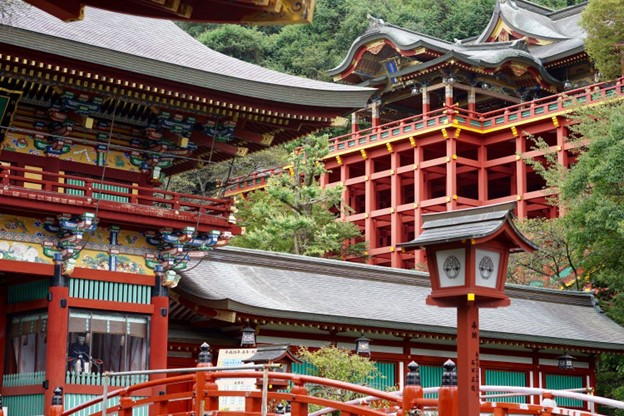 Saga, very underrepresented in international tourism, was one of my favorite prefectures to visit!
History lovers should check out Yoshinogari Park, one of Japan's biggest and most important archeological sites for the Yayoi Period (300 BC – 300 CE). Stroll through Japan's ancient settlements and learn about its history–complete with English signage.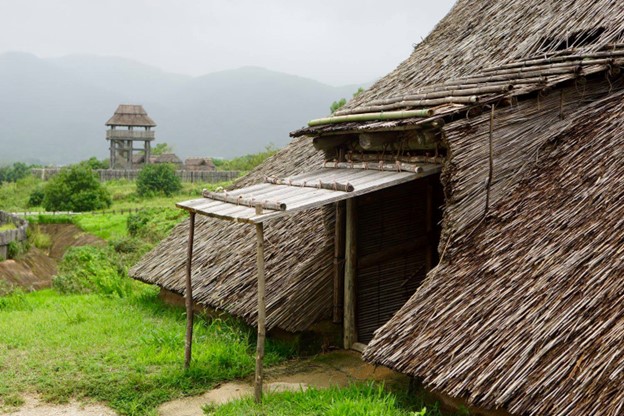 For culture lovers: The Yutoku Inari Shrine is one of the best Inari shrines in Japan (often compared to Fushimi Inari Shrine in Kyoto), and offers spectacular views of the surrounding countryside.
Want to just relax? Not far from Yutoku Inari Shrine is Ureshino Onsen, a quaint hot spring village. The waters here are known for smoothing skin, and the area is also famous for its tea and yudofu, or boiled tofu.
Saga also has easy access from Fukuoka or Nagasaki, both fascinating to visit in their own right and still not as crowded as mainland Japan.
Visit Hokuriku: Ishikawa Prefecture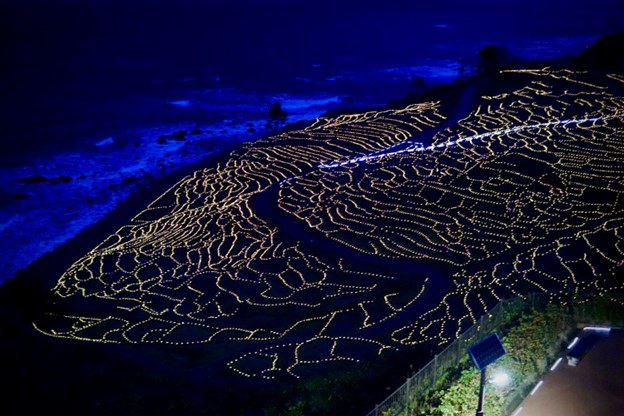 Along the Sea of Japan sits Ishikawa, a prefecture rich in cultural sites that rival those of Tokyo and Kyoto.
In fact, Kanazawa, the capital, is nicknamed "Little Kyoto." If you'd like to see geisha and have freshly caught sushi, be sure to stop by here. Kanazawa is also famous for its namesake castle and Kenrokuen, considered one of Japan's top three (if not number one) landscape gardens.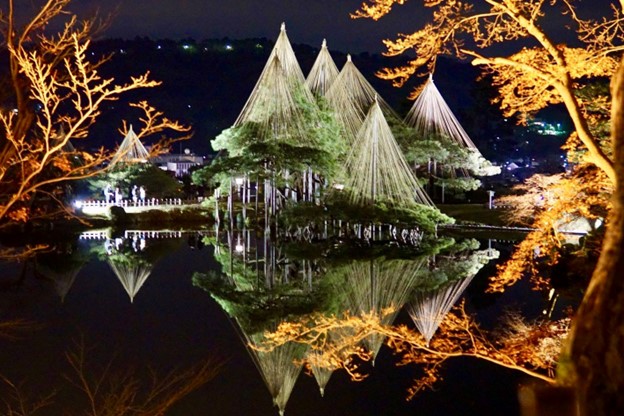 Be sure this is not your only stop in Ishikawa: a trip along the Noto Peninsula is also a must. Wajima is a town with a quaint but bustling morning market and is a center for traditional Japanese lacquerware. A short bus ride away is the glorious Senmaida, the famous "thousand rice fields" which light up between October and March.
Visit Tohoku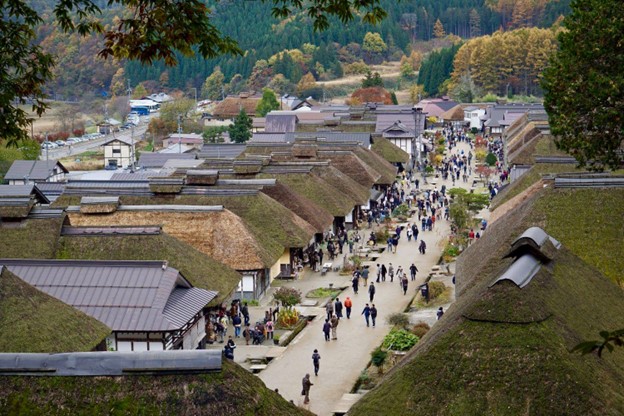 Tohoku is hard to narrow down to just one prefecture. The whole region, including Yamagata Prefecture's famous Yamadera cliff shrine; Matsushima, a pine-clad bay in Miyagi and one of Japan's most scenic views; and the samurai-filled castle town of Aizu and the nearby restored Ouchi-Juku historical tradepost town in Fukushima are all particularly beautiful when the leaves change colors.
Nevertheless, this list can continue with Shikoku, Hokkaido, and more!
Have another suggestion? Let us know where your favorite autumn spots are!
Top image: Yamadera, Yamagata
---