"All we have is the knowledge passed on to us by our elders, experiences we inculcate and hardly negate. But to bridge the generation gap, one needs to adapt to the new while retaining the goodness of the old." This quote from Indian actress Sonali Bendre best represents my conversation with Manabu Goto, founder, and CEO of the Japanese startup Helte. Helte is best known for Sail, a global communication platform that connects Japanese language learners around the world with senior conversation partners throughout Japan.
From an early age, Manabu dreamed of democratizing global access to education, especially for those in developing countries. Through Sail, that dream is becoming a reality. In this interview, Manabu retraces his entrepreneurial journey, recounts the valuable lessons he learned from his mother, and explains how Sail leverages the international popularity of learning Japanese to address one of Japan's greatest social issues.
---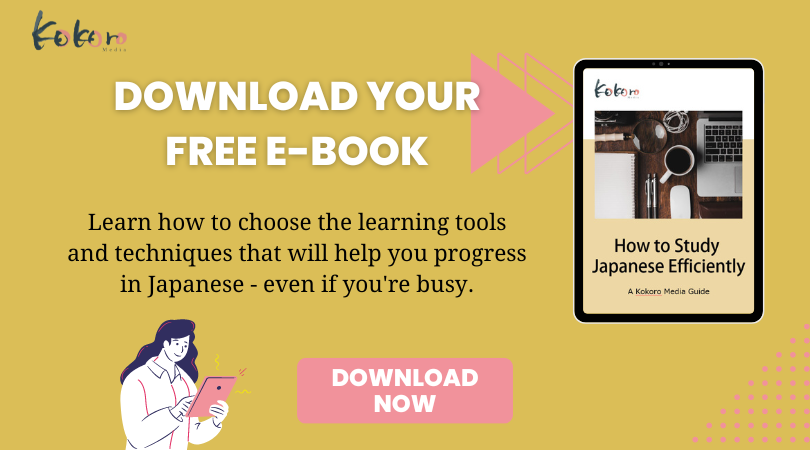 ---
The Birth of a Dream
I wanted to contribute to society by giving people access to education.
You've traveled to over 30 countries. What did you learn from this experience?
I went to the United States and India as an exchange student when I was in college studying international business. Life in Goa, India, was different from the life I knew in Japan. Sometimes I saw people living hand-to-mouth. I saw people sleeping on the street and situations where mothers had to sell their children. It was really tough.
This experience made me grateful for the life I had. I was raised by a single mother, and in Japan, this still carries a stigma. I used to always focus on what I wanted—not what I had. I used to look down on my life, comparing it with others around me and feeling inferior. My experience in India made me realize the richness of my life and that my mother gave me so many amazing opportunities. During my time in India, I discovered my dream: I wanted to contribute to society by giving people access to education. If people can get a good education, then they can get good jobs in the future.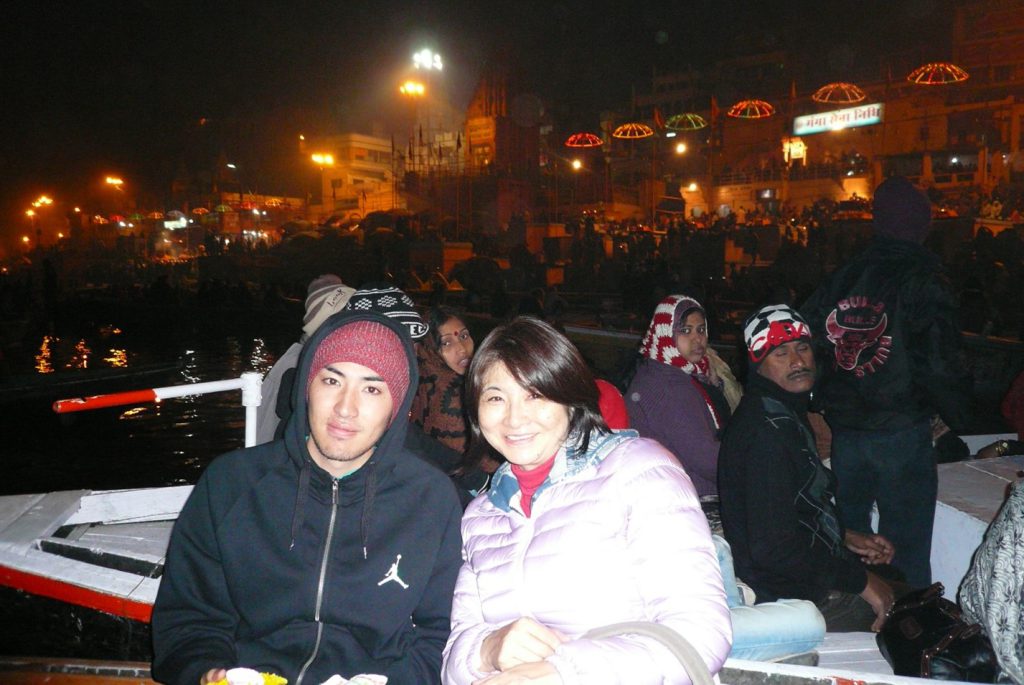 How did you come up with the idea for Sail?
After returning to Japan, I wanted to see even more of the world. So, I started working for a newspaper company and then traveled to over 30 countries. During my time in Southeast Asia—Thailand, Vietnam, and Indonesia—I met a lot of people who liked Japan and were trying to learn Japanese. They wanted to go to Japan someday and find a job. As a Japanese person, this made me proud. Somehow this feeling connected to the dream I discovered in India. Perhaps there was a connection between providing education and people around the world who were interested in Japan.
After I returned to Japan again, I wanted to keep practicing English, but after all my experiences abroad, I was broke. So, I asked my mother—who had worked as a photographer in the United States—if she could introduce me to someone who would speak English with me. She said OK and introduced me to an 80-year-old White woman living in Sarasota, Florida. We started talking via Skype. At first, I wanted to speak with young people because I thought it would be more fun. However, speaking with my senior conversation partner turned out to be an amazing experience. I was able to learn so many things, especially about important periods of American history, such as the civil rights movement. She explained how she viewed this part of history and how it changed her way of thinking. I was really touched. She opened her heart and shared her philosophy. This made me realize the value of speaking with people that are older than I am.
Finally, all the dots connected to form the concept behind Sail. Japan has an aging society, and there are a lot of senior citizens who are feeling isolated. Additionally, there are a lot of people around the world who are studying Japanese and need opportunities to practice. These two needs became the basis for Sail.
Solving Social Issues with Sail
One of the greatest challenges that the Japanese government is facing is having an aging society.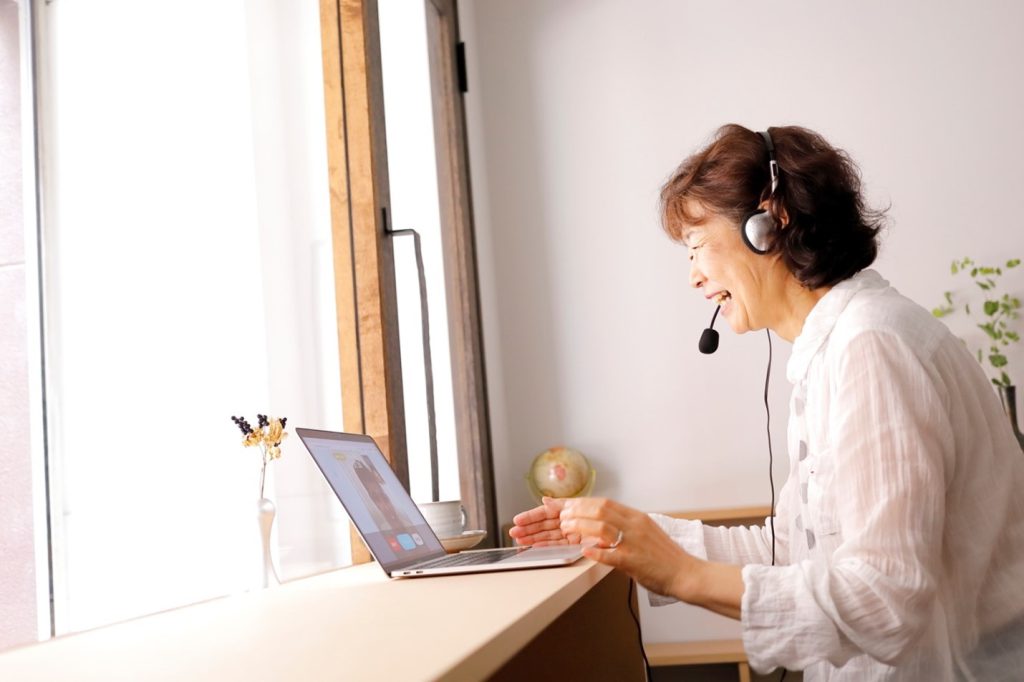 The Government of Japan has associated Sail with addressing social issues. Could you expand on these issues and how Sail contributes to solving them?
One of the greatest challenges that the Japanese government is facing is having an aging society. Nearly 30% of the population is aged 65 or older, and the government wants this population to be healthy. The government can promote physical health through programs that involve sports gyms and such. But health is not only physical—it's mental as well. Mental health programs are harder to implement.
Our platform is a form of entertainment for both Japanese and international people. While holding a conversation, they can have fun, exchange experiences, and so on. Japanese senior citizens can speak with people all over the world, once or twice a day, for about an hour. They often prepare before the conversations and research topics afterward. This creates a sense of purpose and a feeling of being a part of something much bigger than themselves.
Additionally, we're working on projects with Tokyo University and Nara Women's University to research how the Sail experience changes the mental condition of the seniors using the app. Overall, we want to prevent seniors from feeling isolated. Isolation increases the possibility of developing dementia.
In addition to tackling social issues, Sail also generates multiple revenue streams. This sounds like an ideal business. Are you surprised that someone didn't create something like Sail before you did?
Yes—although we still face obstacles with our business model. A lot of companies probably avoided the senior citizen market due to bias, assuming they couldn't use the internet, smartphones, and so on. However, the situation is different compared to 10 years ago. Today's senior citizens are people who have been using computers. It was a privilege to step into this market before other companies caught on.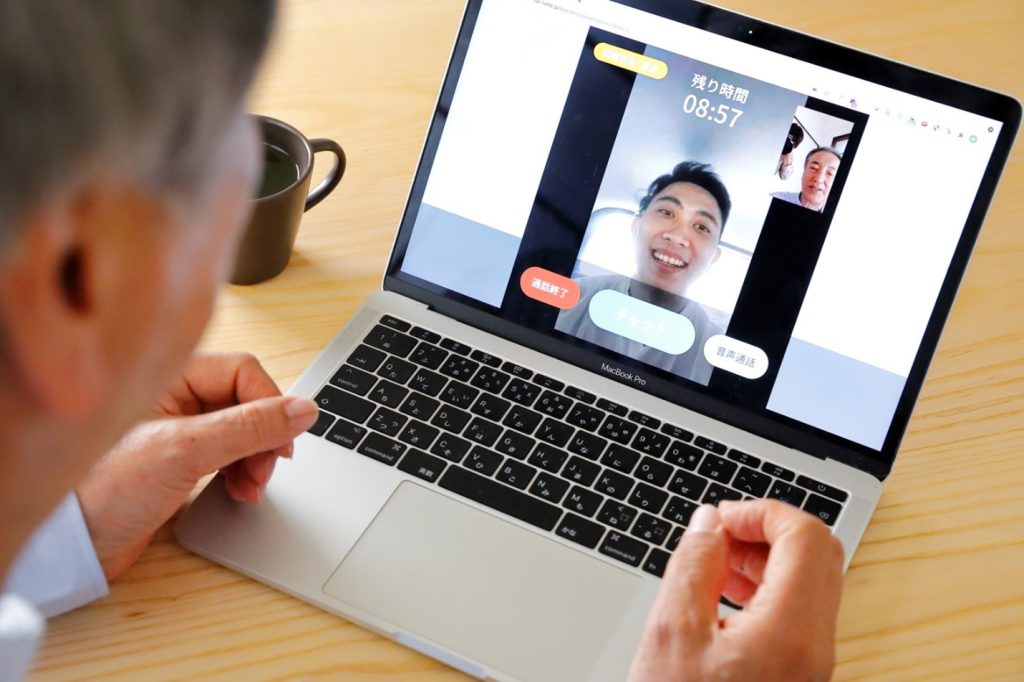 On the other hand, we have to look at the other side of our market: international people who love learning Japanese. They are really interested in Japanese culture, and they are willing to pay for related products and services, as long as the price is reasonable. So, we have this market and then we have senior citizens with a lot of experience and local knowledge about communities all over Japan. Some of them used to work at major companies such as Toyota or Sumitomo, so they can leverage their business experience. They can use this knowledge and experience to give people abroad a deeper understanding of Japan. That's where the value is, and no one realized it. With the power of IT, we could build a business model around this value.
A Mother and a Mentor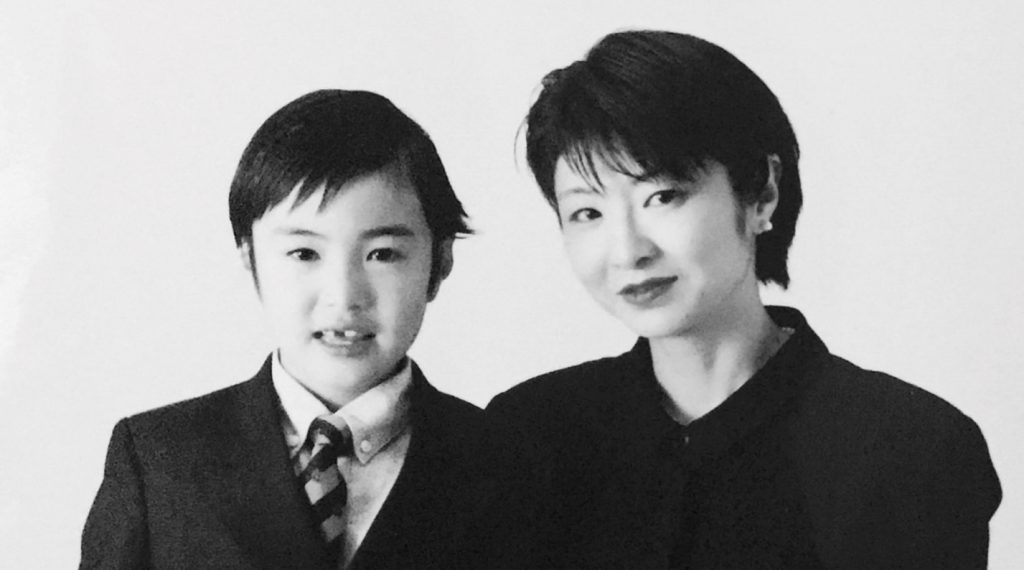 Your mother was an international photographer. What has she taught you about entrepreneurship and creativity?
My mother gave me great opportunities. She traveled the globe and would bring me souvenirs from China and postcards from Europe. In the United States, she traveled with circus performers and photographed them. This was my entry point to the world, and it's the reason I'm here now, running this business and serving 10,000 satisfied customers. She gave me the confidence to choose this path. Since I was young, she always told me to be myself, speak from my heart, and do whatever I love to do.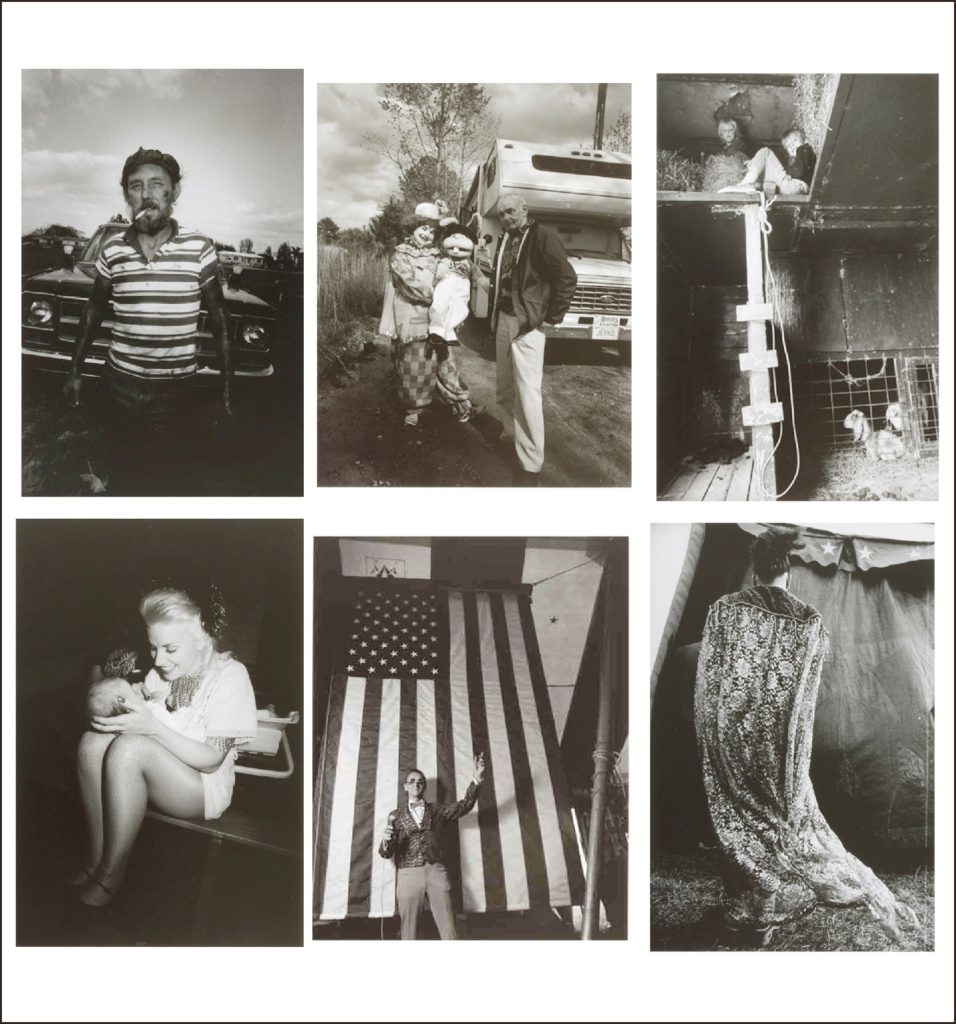 I appreciate her work. She was taking pictures of circus performers in the United States 30 years ago. At that time, a lot of people from minority backgrounds had joined the circus—refugees from Vietnam or people with disabilities, for example. However, they lived good lives and enjoyed themselves. They entertained people. Society tends to only focus on rich people or those who work for corporations. It's important to acknowledge people who live outside of the spotlight. My mother always told me that we need to respect this part of the population.
I was afraid and ignorant when I started a business—and I still am now—but I wasn't losing anything because I didn't really have anything to begin with.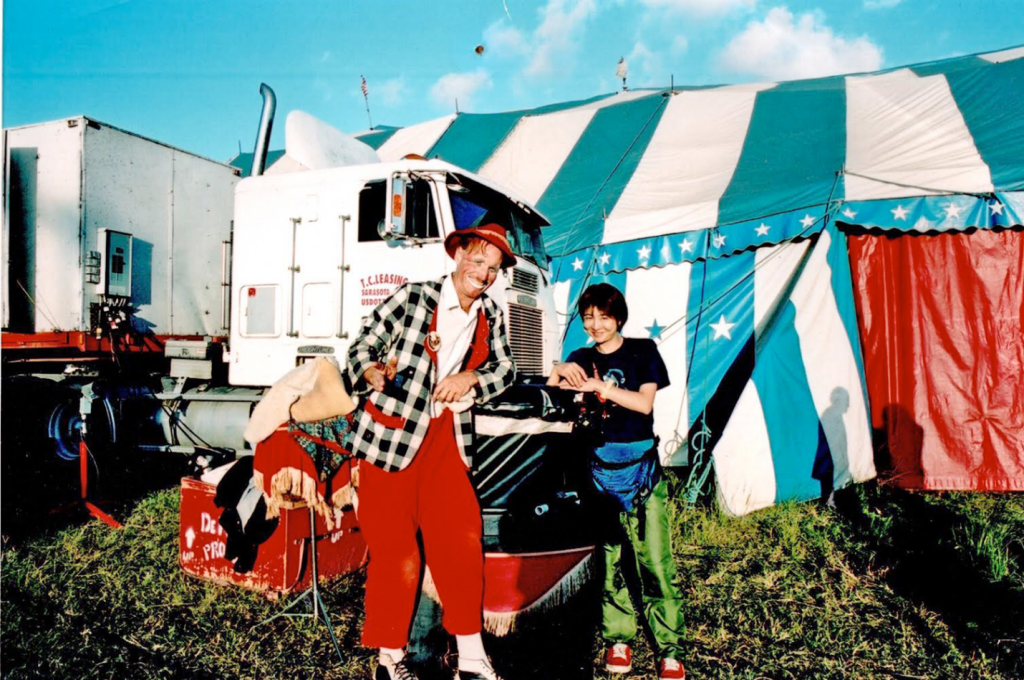 When my mother first went to the United States, she didn't have any friends there. However, she tried to stick with her curiosity and take bold actions. Looking back, I was so lucky to observe her lifestyle when I was young because her spirit led me to this adventurous entrepreneurial life. I was afraid and ignorant when I started a business—and I still am now—but I wasn't losing anything because I didn't really have anything to begin with. That's the lesson I learned from her.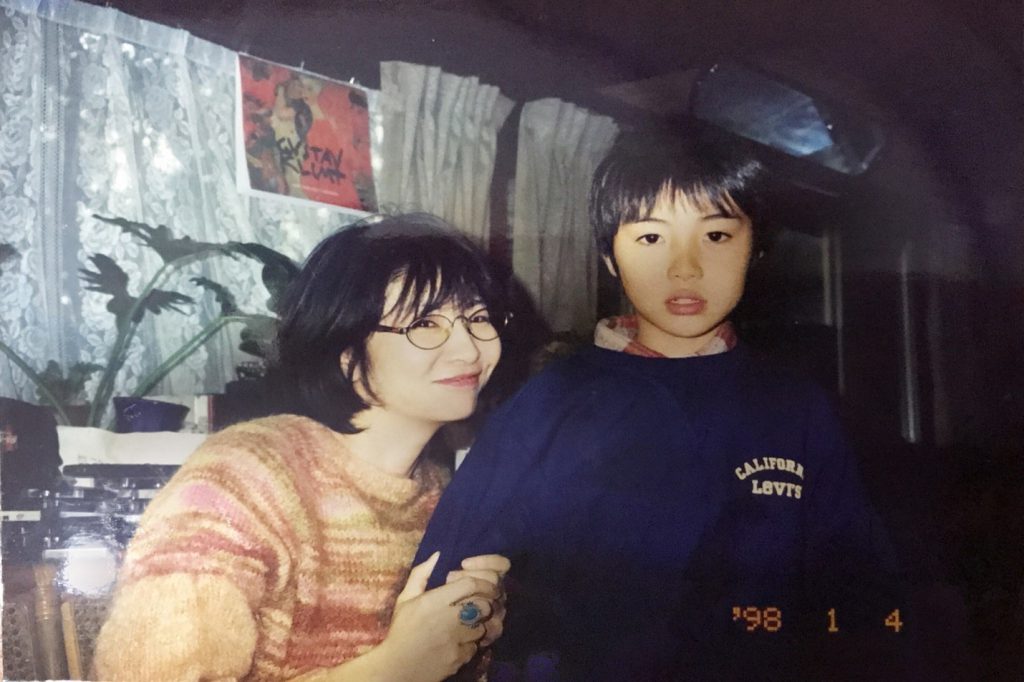 Language Learning and Looking Ahead
If you love Japanese and want to learn it properly, just enjoy the culture and enjoy cultivating a Japanese version of yourself.
What do you think is the best way to learn Japanese?
Whether you're learning Japanese or English, language can change your personality. If I speak English, I can be more open, and if I speak Japanese, I have to be more polite. This is probably because language includes culture. If you love Japanese and want to learn it properly, just enjoy the culture and enjoy cultivating a Japanese version of yourself.
Sail is like a Japan mentoring program.
Although Sail isn't necessarily an app for formally learning Japanese, we have to consider substitute products and services, even if they aren't direct competition. What advantage does Sail offer compared to other ways we could spend our time speaking Japanese?
As we discussed earlier, since we focus on people in Japan over 60, they have more experience than anyone else. They offer more than just language practice. They have specific experience about overcoming life's challenges and have deep knowledge about local traditions and festivals in Japan's rural towns. It's like a Japan mentoring program.

What does the future hold for Sail and Helte?
We're thinking about horizontal and vertical expansion. Horizontal expansion would be duplicating our business model in other countries—especially ones that have, or will have, aging populations. Regarding vertical expansion, we have a platform with 10,000 international users from 133 countries. Twenty percent of this user base wants to come work in Japan. In the future, we'd like to introduce qualified users to Japanese corporations. For example, if an American user has held over 100 conversations with Japanese people and his profile receives positive feedback from a company like Toyota, we could automatically generate a résumé and make an introduction. In fact, as a test case, we already found an engineer in Los Angeles and hired him to work for us. He's coming to Japan next month.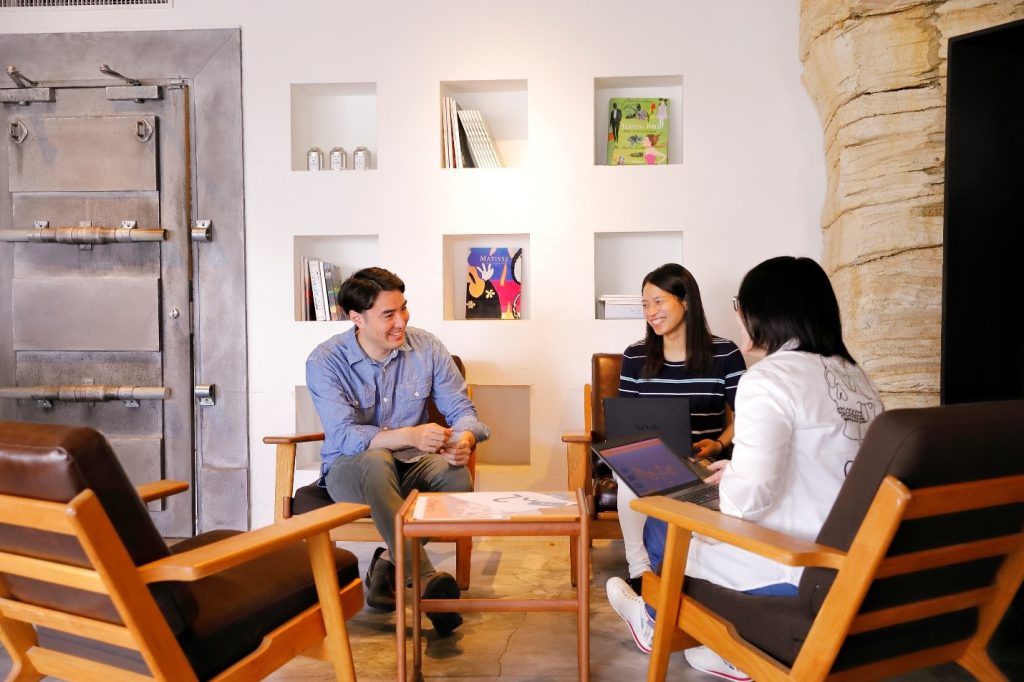 As for the seniors that use Sail, we are working with Tokyo University to predict health issues. Sometimes voice tone, facial expressions, and eye movements can indicate signs of dementia. Now that we have this data, we want to implement this service into the application. Seniors can enjoy talking with international people, but we can add another layer by analyzing facial data and sending them a health report. If something is wrong, they can decide to see their doctor. However, this will still take a long time to implement, so for now, we're focusing on international recruitment.
Is there anything else that you'd like to say to our readers?
Actually, we're holding a Japanese speech contest in June and we're accepting applications until April 11 [2022]. Eighty people from all around the world have already signed up, and they're giving speeches about their dreams related to Japan and the Japanese language. So, if you are interested in participating or watching the speeches, please join us!
---