If you are interested in Michelin restaurants and the Japanese dish of ramen, you've no doubt heard of Tsuta and Konjiki Hototogisu: both places have been awarded one Michelin star each. Consequently, both have extremely long lines. However, the Michelin's guide's love story with Japan's number one fast-food dish doesn't stop there. In this article, I will introduce three ramen restaurants in Tokyo, featured in three Michelin Guides: Tokyo, San Francisco, and New York.
Ginza Kagari: Tokyo Tori Paitan
Ginza Kagari (篝 かがり) got its big break when it was mentioned in the 2016 Michelin guide as a Bib Gourmand restaurant, and then again in 2017. To the great detriment of their fans, they suddenly closed for renovation works at the end of 2017, and then reopened in January 2019. For this reason, they aren't mentioned in the latest Tokyo Michelin guide, but I have a strong feeling they will reappear in the next edition.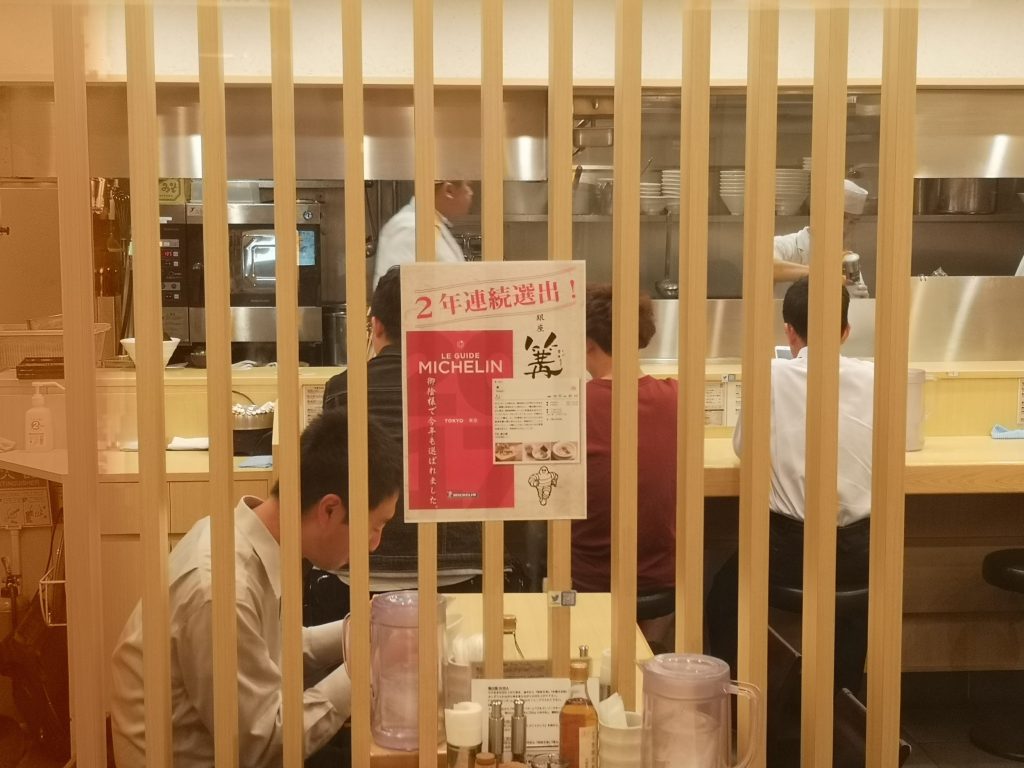 While they were closed, two of their Tokyo branches remained open: one near Otemachi station, and the other near Ikebukuro station, both underground. I have yet to visit the original store in Ginza, but I have been to each of the branches. Their main attraction is the Tori Paitan (鶏白湯 literally chicken and hot water), the chicken version of the Tonkotsu ramen. This dish was first invented in Osaka and has recently been gaining in popularity.
The broth of Tori Paitan has a rich, creamy taste – you'd hardly believe you are having ramen. For an extra 280 yen you can buy some "butter rice" to further enhance the taste. In addition to their signature dish, they have other ramen dishes which are worth trying, like their tsuke soba or "Dip Noodles", a kind of tsukemen. Some dishes are only available at certain stores like maze soba or "mix soba", a kind of abura soba, at the Ikebukuro branch. Amazingly, they don't seem to have any kind of official website (just Twitter) so the only way to find out what is really on offer is to go to the restaurant. Fortunately, all dishes have English descriptions.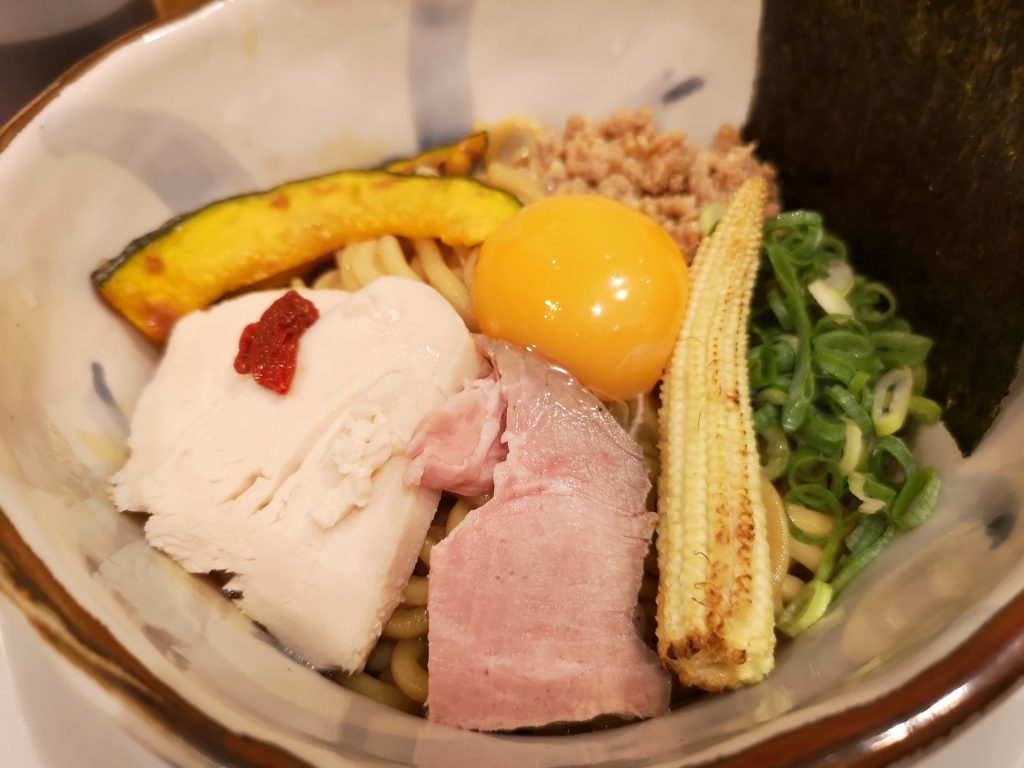 Apparently, the main store Ginza Kagari Honten, hidden on a Ginza backstreet, is now 100% cashless: you need to order and pay by credit card before you are served. On the other hand, I can confirm that the two branches mentioned above have the usual cash ticket vending machines. The Otemachi branch is the biggest of the three with over twenty seats, and when I was there last, half the customers were women, which goes to show how Kagari defies the conventional image of a "ramen shop".
San Francisco Mensho: California Tori Paitan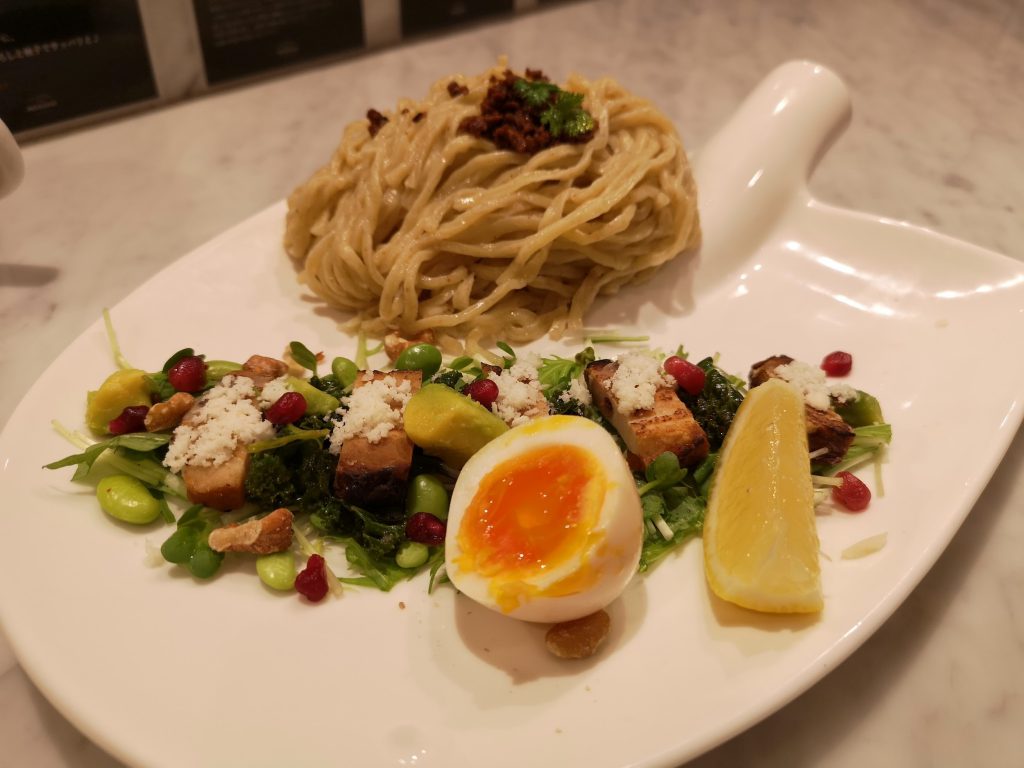 This is another ramen restaurant specialising in Tori Paitan, but with a more complicated story. It starts with the hyperactive ramen creator Tomoharu Shono, who since 2010 has opened seven ramen restaurants throughout Tokyo, each with its own original creations. The most famous is called Mensho and is located in Gokokuji. In 2016, he also opened one in San Francisco called Mensho Tokyo, with its own unique ramen offerings.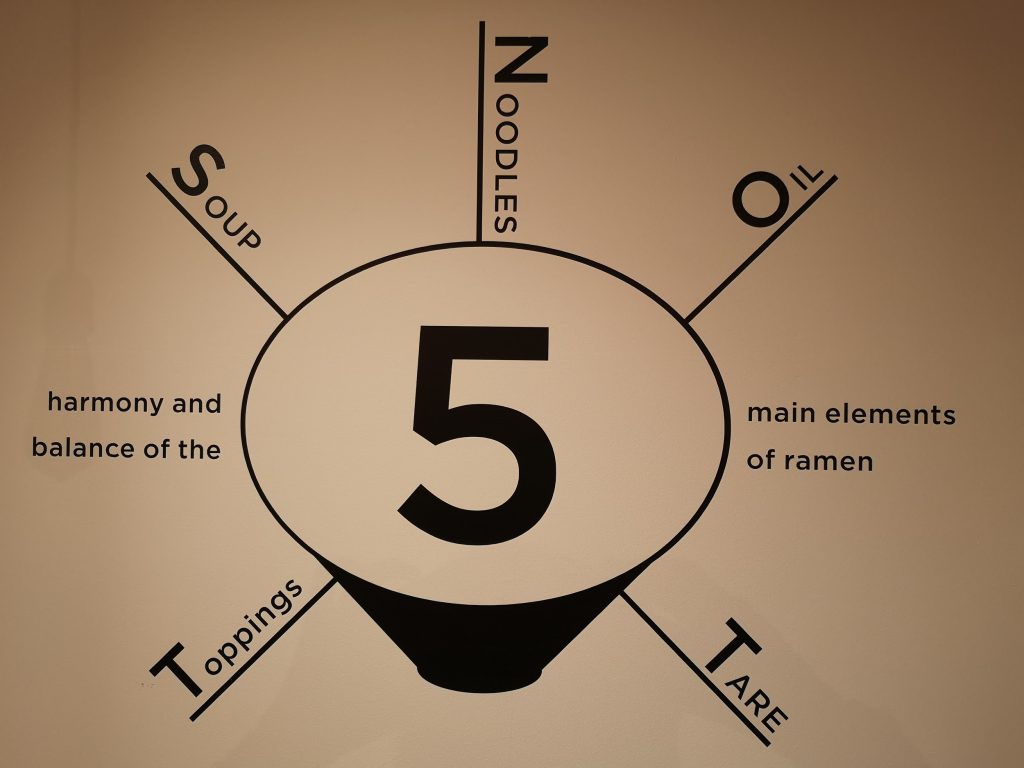 That last one got mentioned in the San Francisco Michelin guide last year. This inspired Tomoharu Shono to open a branch of the San Francisco Mensho Tokyo in Tokyo, called Mensho San Francisco, basically "reverse-importing" the ramen dishes he had created for the US market. In other words, he wanted to introduce "west coast ramen" to people in Tokyo. Take a minute to wrap your mind around this concept.
As with Kagari, the main dish is Tori Paitan which has recently caught on in the US. The broth is white and creamy, and very unlike what you'd expect a ramen dish to look like. Unlike Kagari, and most ramen restaurants, you order from a large touch screen panel, at the entrance of the shop. All dishes have English translations. I was seated at the long circular counter next to a mother and her child, which made me think that ramen is a dish that can potentially appeal to more people than one would expect.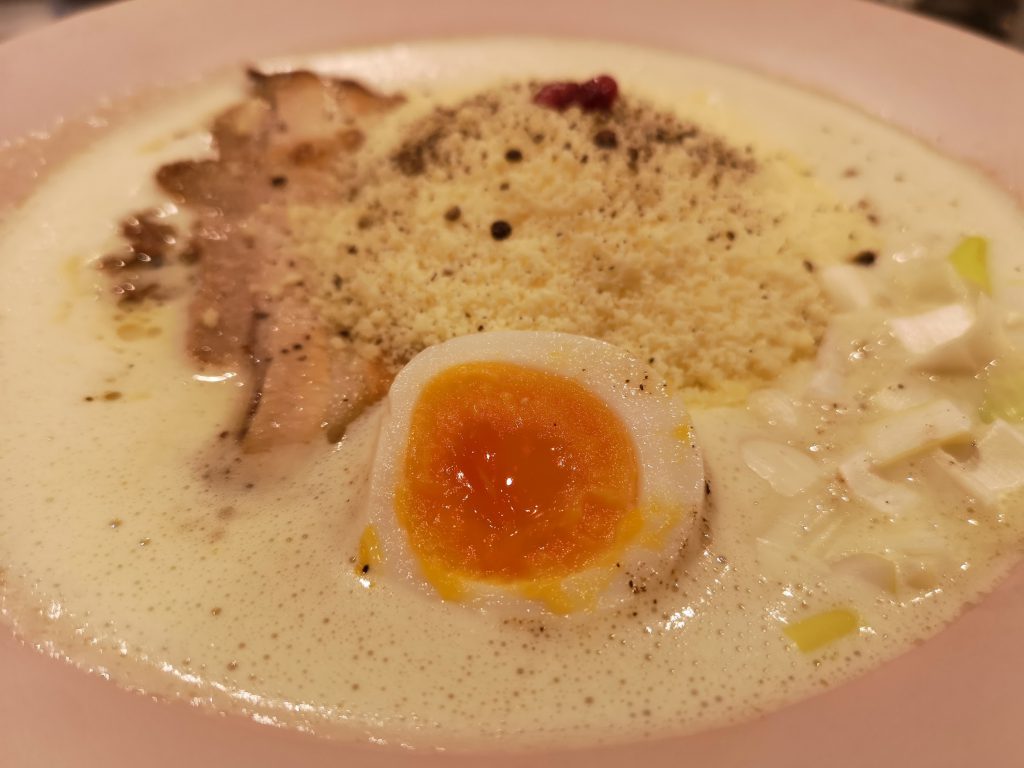 There are of course other items on the menu. My companion went for the very elegantly arranged dipping noodle. I could understand how the Michelin guide people in San Francisco would have been dazzled by it. Apparently, they serve a Wagyu Shoyu Ramen after 5pm – something I'd like to try one day. It seems you need to wait quite a while to get a seat at their San Francisco restaurant in California. However, this is not at all the case in Shinjuku, on the 7th floor of the My Lord department store above Shinjuku station: even on a Saturday, we were seated within minutes.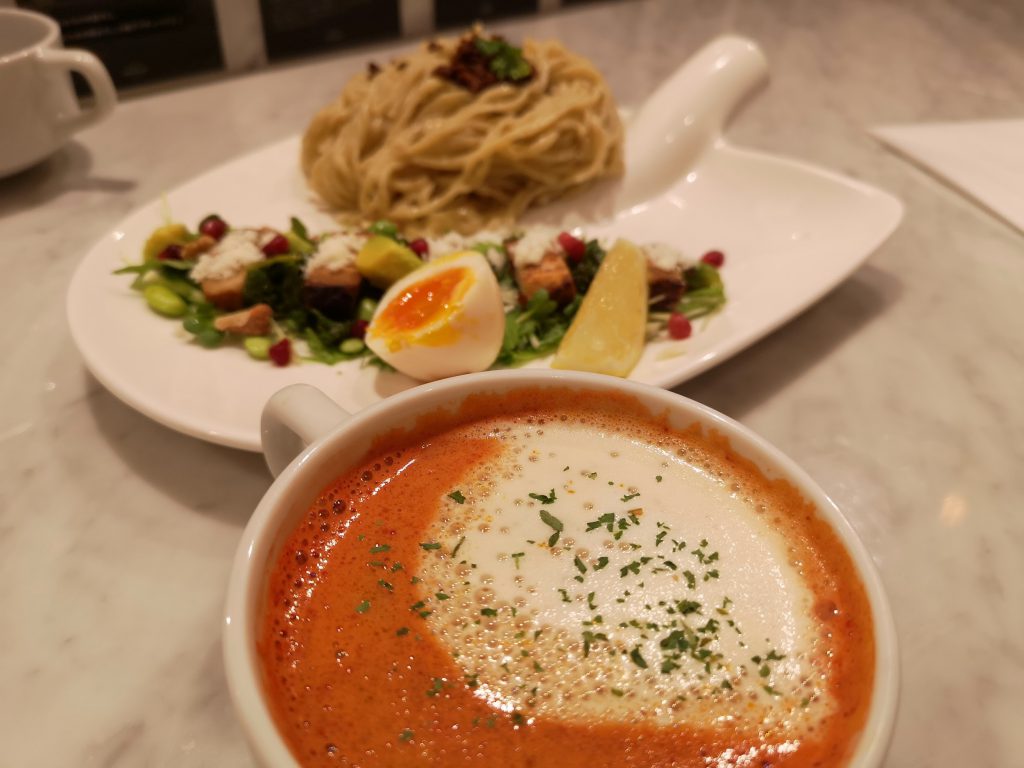 Tonchin: Tokyo Tonkotsu Ramen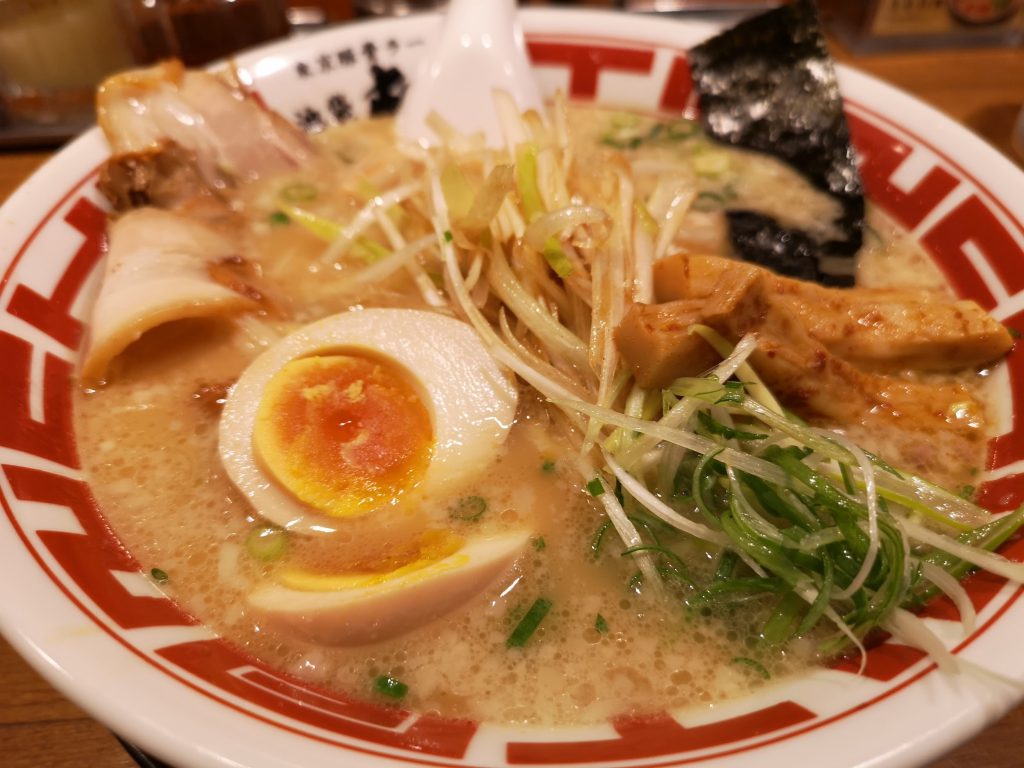 Tonchin (屯ちん) has a far simpler story than the two previous places. The original store opened in Ikebukuro in 1992 by Katsuhiro Sugeno and his brother Motohiro. Since then, they've opened another branch in Shinjuku's Kabukicho neighbourhood, and in other places in Japan. In 2017, Katsuhiro Sugeno's son Anan, decided to open a branch in New York. This bold move paid off when the restaurant got mentioned in the 2019 edition of the New York Michelin Guide.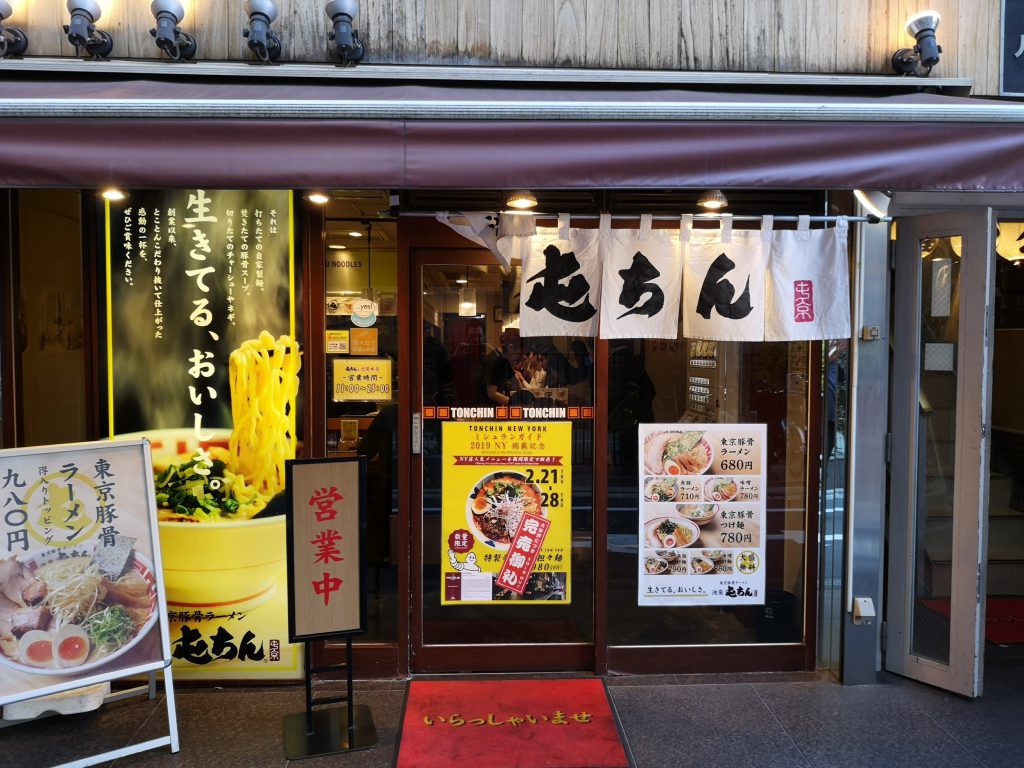 To be fair, unlike Mensho mentioned above, the Ikebukuro branch has its own menu, different from its New York cousin. However, for just one week in February this year, they offered the same menu that got their New York restaurant into the Michelin Guide. Unfortunately, I missed that opportunity, but it's probable that they will do this again in the future. The good news is that even on the weekend, I was able to get a seat shortly after turning up.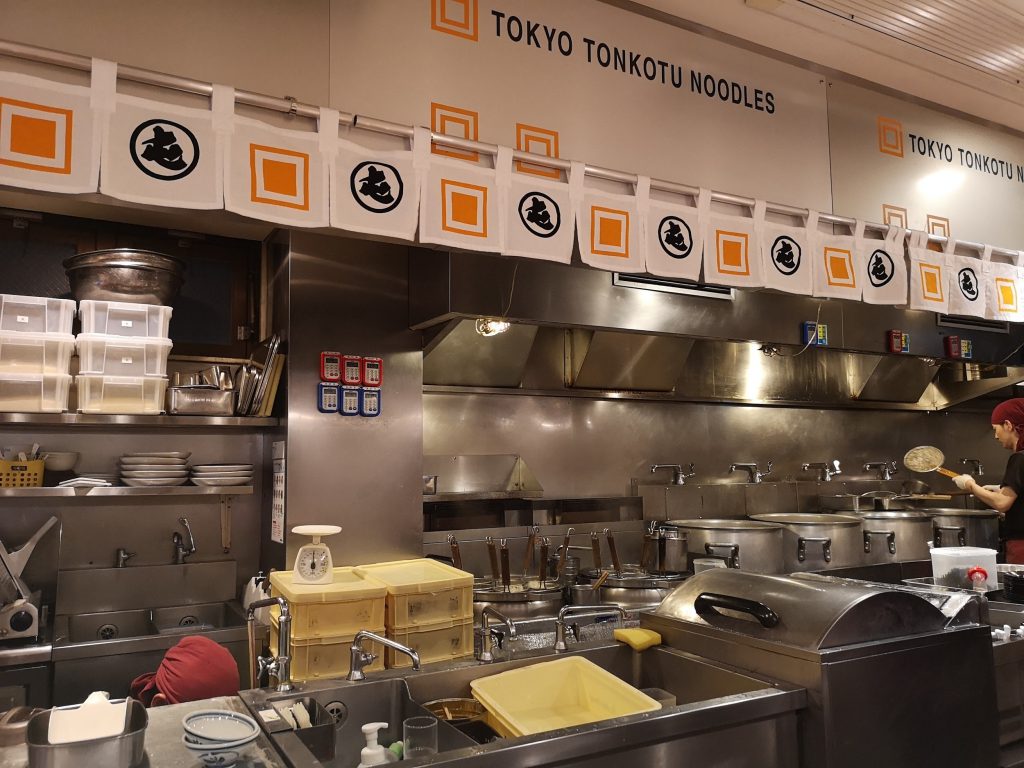 Even without that special offer, a visit to Tonchin is well worth it, just to try their celebrated take on the tonkotsu ramen. This dish, originally from Kyushu, was adapted to suit the taste of Tokyoites, chicken and more vegetables were used in the broth-making process, and was renamed "Tokyo Tonkotsu ramen". I went for the special with all toppings and I wasn't disappointed.
As with Mensho above, I was seated next to a mother and child duo, and although seating is limited to counter stools, this shows that Mensho is a family-friendly place. They also welcome overseas visitors, since, like with the two other restaurants mentioned above, all the menu items have been translated into English so you easily select and order your ramen. The only difficulty you may have is locating their store since it's on a narrow side street squeezed between two busy roads on the East Side of Ikebukuro Station.
---