For those of us living in Japan, Guy Perryman, the omnipresent radio DJ, voice actor, event producer, and writer needs little introduction. Since 1990, Guy has been sending good vibes over Japan's airwaves via interfm radio programs and commercial narration work for major brands such as NHK, Uniqlo, Sony, and Honda. Even if you live beyond Japan's borders, you've probably heard Guy's crisp, energetic voice in pop-cultural staples such as Detective Conan, Metal Gear Solid, and Shenmue.
A true cross-cultural ambassador, Guy was appointed Member of the Order of the British Empire (MBE) in 2017 for services to British music in Japan. Additionally, the British Chamber of Commerce in Japan named him 2013 Person of the Year for promoting British music, fashion, and culture.
Fresh off the relaunch of his popular interfm radio show, Guy graciously made time for this interview in which he shares insights and stories gleaned from over three decades of living, working, and entertaining in Japan. Guy has brought his dreams to life through positivity, persistence, and creativity, and I'm confident that our conversation will inspire you to do the same.
Discovering Japan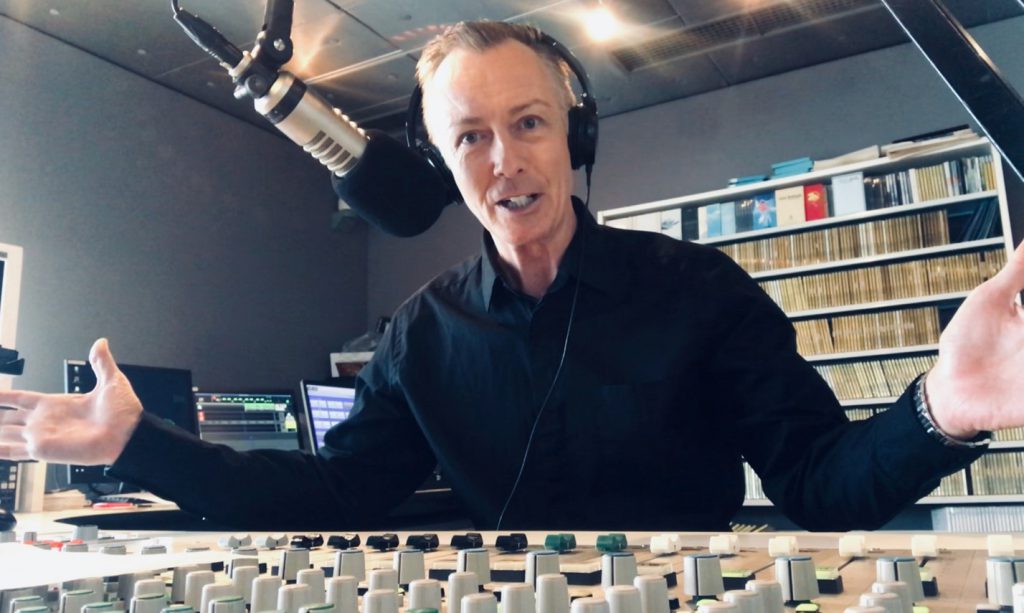 After coming to Tokyo in 1990 as chief DJ for the launch of Virgin Megastore in Japan, what convinced you to build a life and a career here?
Before coming to Tokyo, I was working as a Virgin Megastore DJ in Sydney, and I was planning to return to London. However, my boss in Sydney wanted a DJ for the opening of the Tokyo Virgin Megastore and asked me if I would take the job. I said, "Sure—why not. I'd love to go to Tokyo." So, I came here on a three-month deal.
We were supposed to find a local DJ. The plan was for me to train them, and then I'd go back to London. We never found anyone, and I think everyone in charge kind of forgot about it. So, they asked me if I could stay another three months, and I agreed. After six months, I was asked if I could stay for a year. I was having a great time.
Everything was new. Everything was exciting. There was no culture shock. I was surprised because the impression I had of Japan was based on what I had seen on TV: samurai movies or, because of the economic bubble, stuff about business. So, I initially thought Japan was going to be conservative—just salarymen, manufacturing, and electronic goods. I had no idea there would be places like Shibuya or Harajuku with cool youth culture, clubbing, and fashion. That was a surprise, and I thought Tokyo was so cool.
At this point, I thought I'd stay for a year and then go back to London. Like so many others, I'm still here, 30 years later. Career-wise, the Virgin Megastore job gave me a solid foundation in Japan. I got introduced to people in the music industry and other media. Then, I started doing more things in media, radio, and broadcasting. All these great things happened, and that trend continued.
Reflecting on Life in Japan
Japan has become my home, and now it really feels like home.
What does Japan—your experience with the country and its culture—mean to you?
There's just something about being here—the lifestyle. It's something in your heart or your soul. All countries are different, but I've always felt comfortable in Japan. It's not like I feel like I was Japanese in a past life. However, Japan has become my home, and now it really feels like home.
I'm still an outsider, though. I actually like that. I like the fact there's always something here that surprises me—the little things that remind me I'm in Japan. My experience is a combination of those two things: feeling very comfortable but being different from where I'm originally from.
There's still a lot of rigidity in the culture and society. However, that's also what makes society work. It's a double-edged sword.
What are the most significant changes you've witnessed in the Japanese way of life during your time here?
One thing that I love about Japan—specifically Tokyo—is that people seem to be much more relaxed these days. I think people still need to chill out a bit more, though. There's still a lot of rigidity in the culture and society. However, that's also what makes society work. It's a double-edged sword.
For example, there are outdoor cafes everywhere in Tokyo. When I first came here, I couldn't find a single outdoor cafe. I was amazed that there weren't places to sit outside and have lunch or enjoy a coffee.
The outdoor culture has completely changed. It's a very simple thing, but I love nothing more than sitting in an outdoor cafe or a restaurant and just chilling out. That wasn't possible when I arrived. Perhaps it's been a cultural shift, an architectural shift, or a combination of both—I don't know.
I also think the 2011 Tohoku earthquake had a big impact on what people believe is important in life. I saw so many people, young people in particular, change their jobs after the earthquake. They didn't want to spend their lives doing jobs they hated. Be it short or long, they want to make sure life is enjoyable.
The Power of Music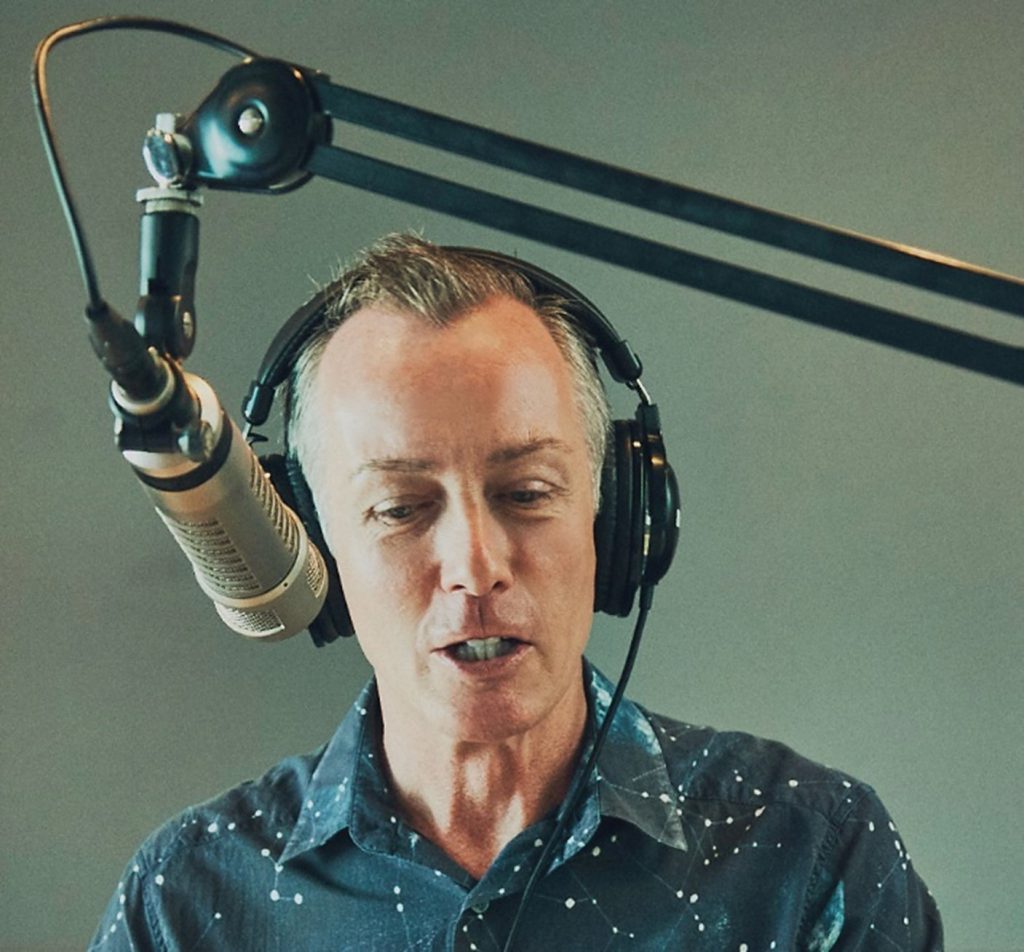 You've interviewed hundreds of stars and luminaries, including Paul McCartney and Richard Branson. Which interview impacted you the most?
The interviews that have the most impact are the ones that surprise me—often interviews with people that are not particularly famous. One person in particular—unfortunately, I can't remember her name—was a pop star from Scandinavia. Her record label had brought her to Japan for one of her songs. Halfway through the interview, I discovered she was actually studying medicine in London. She was studying the impact of music on health, using it to rehabilitate people mentally and physically.
Our interview went way off on this tangent about how music can be used in the medical world. I just love that concept. I always talk superficially about the power of music, but she was really studying the impact music can have on human beings. Her other life was actually far more interesting than her pop star life. It's the surprises from people who do amazing things with their lives—things that we don't know anything about—that really blow my mind.
You were the first person ever to regularly DJ on commercial airline flights. How did this idea come to fruition?
I'd been producing in-flight J-pop radio programs for Virgin Atlantic, which I recorded at the Virgin Megastore DJ booth. So, I was close to the Virgin Atlantic people here in Japan. Part of the deal for making this radio show was that they gave me a free flight to the UK every year.
Virgin Atlantic flights had a small bar in the first-class cabin. On one of my flights, I thought, "Wouldn't it be fun if I could DJ at the bar?" So, I pitched the idea to the team here in Japan, and they liked it. We put a plan together, they pitched it to the UK head office, and the plan was approved.
Originally, I wanted to plug into the in-flight entertainment system so people could listen live on their headsets, but this wasn't possible. Instead, we gave everyone at the bar headsets that were connected to my DJ system.
It was really a publicity stunt. We were hoping to expand, but the London head office stopped flights between Japan and the UK, and that ended the whole thing. This was unfortunate because I love airplanes, I love flying, and I love music.
I'm interviewing interesting people who enlighten our lives. I play music with positive elements.
You recently relaunched your radio show on interfm. How has your show evolved over the years, and what can listeners expect from its latest incarnation?
I've had different shows on interfm since they launched in 1996, but I've been doing the morning show since 2017. These days, people are listening to the radio on an app or their computer. Very few people are listening to live radio. Now, people can listen anytime they like, so I'm not creating it, per se, as a morning show anymore. It's no longer live.
The most specific change had been done in parallel with interfm. They've rebranded the radio station and the new slogan is "Find Your Colors." It's all about people. We want to encourage people to live the lives they should be living. We want people to literally find their color. Diversity is another big angle of the station. They want to broadcast for everyone in Tokyo, regardless of race, creed, color, or gender.
Within that, the concept of my program is "Positive People and the Power of Music." I'm interviewing interesting people who enlighten our lives. I play music with positive elements.
We're trying not to sound cliché. We're not just jumping on the diversity bandwagon. This is something I'm passionate about. I'm openly gay, so I've been part of a different world my whole life. That's not a big deal, but the radio station wanted to go in this direction, and I said, "Great—count me in."
As a radio DJ, event producer, and voice actor, your career is vast and varied. What moment or aspect of your career are you most proud of?
That would be surviving this whole time in show business [laughs]. I say that jokingly, but I really do thank my lucky stars after all this time. I started in radio when I was 16 years old, but when I left school at 18 is when I really started working in media. Being able to survive in any sort of business, let alone as a freelancer in show business . . . I'm just so grateful that I am still doing what I love.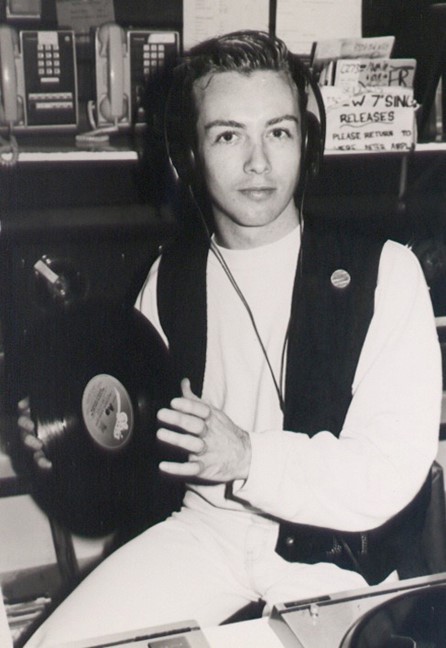 Also, I have to mention the in-flight DJ project again. It brought all of the things I love together. I wanted to be a pilot when I was a kid, but that never happened. So being on an airplane as a DJ, making a radio show, interviewing people, and making friends onboard was stunning. Nothing can beat that.
Words of Wisdom: Be Useful
What advice do you have for Kokoro Media readers who would like to follow in your footsteps?
The first thing I'd say is to do what you love. There's no point in wasting your life pursuing something you're not interested in. The second component is persistence. Do not give up on what you love. You've got to take the knocks and just keep going.
As I mentioned earlier, I'm grateful that I'm still doing what I love. However, that didn't come easy. I washed dishes when I was young. I worked in kitchens and restaurants and did all sorts of jobs, just so I could be on the radio. I remember friends saying, "Guy, when are you going to get a real job?"
Take people's advice but don't just do what people tell you to do. Make your own decisions in life.
This advice certainly resonates. However, there's another school of thought, especially in business circles, that says you also have to know when to give up on a particular path or make a pivot. Do you have any final thoughts on that?
The question is: do people do what they love because they are good at it, or do people want to do something because they love it? If, after a period of time, you realize that you aren't good at what you're trying to do, then maybe that's your pivot point. You have to be honest with yourself and work that out.
My former Virgin Megastore boss, the one who brought me to Japan, gave me the best bit of advice: "Be useful." I always think about how I can be useful in this world. I think it's such a beautiful, simple piece of advice. Especially in business, if what you are trying to do is useful, someone should be prepared to pay you money for it. If what you are doing is not useful, then it's time to reevaluate your path.
---