Japanese people exchange nengajo postcards as New Year greetings, much like Western people sending Christmas cards to each other.
Nengajo and New Year Greetings in Japan
In Japan, it was a long-established custom to personally present your greetings to people who had helped you and to your superiors at the beginning of the year. They gave thanks for the help received during the previous year and asked for continuous help in the new year. After the Japanese postal service was developed, this New Year greeting custom turned into exchanging special postcards called "nengajo." People living far from each other keep in touch with friends and relatives with these postcards.
Nengajo: A Distinct Type of Mail
Nengajo is delivered on the morning of January 1st, if the sender mails the card before Christmas Day. The nengajo postcard is special because the top side has the word nenga (年賀) written in red color, so it can be sorted out from other mail. "Nenga" literally means "celebrating the New Year." "Jo" stands for various kinds of letters, including postcards.
The Origin of Nengajo
New Year greeting letters were exchanged in the 18th century via the hikyaku delivery service. However, hikyaku men delivered letters on foot, so only a small number of people were able to send their letters.
The custom of exchanging nengajo postcards spread throughout Japan during the Meiji period, from the middle of the 19th century, when Japan started to modernize. The postal service enabled people to send postcards everywhere in Japan.
Nengajo Postcards Designs
A phrase for celebrating the New Year is a must, and many Japanese people also use an image, or a picture of the New Year's animal from the Chinese zodiac. Images of iconic New Year items and lucky objects such as kadomatsu decorations, plum flowers, and the manekineko (lucky cat) are also popular.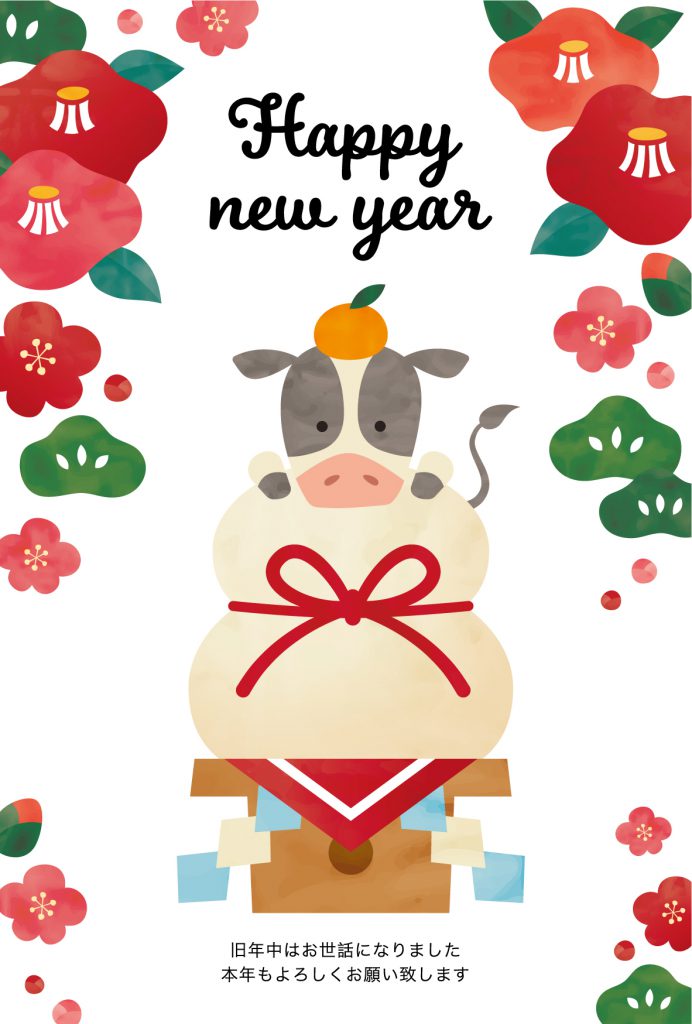 The nengajo postcards issued by Japan Post have also presented a uniquely designed stamp every year, which shows the New Year's animal.
Computer printing has become more and more popular, so some people use memorable photos of their family from the previous year. There are a lot of computer template designs on sale, so anybody can easily make a beautiful New Year card.
Japan Post's Nengajo Postcards Have a Lottery Number!
Receiving a lot of nengajo postcards is nice because we connect with people through them. Another benefit is the lottery numbers printed on postcards issued by Japan Post. Prizes include foods from localities around Japan, special postage stamps, and cash! 
If you got a nengajo postcard from friends in Japan, check if you won a prize on the Japan Post Official Website (Japanese text only).
Are you curious about other Japanese New Year Traditions? Read our special article here.
---