Philip Nguyen is an entrepreneur with an unusual profile. Originally from the U.S., he has been living in Japan for nine years. After studying environmental science and cultural studies in the U.S., and completing his PhD in Japan, Philip decided to launch his own business to contribute to solving social and environmental issues. This year, he and his team launched an alpha version of mamoru, a mobile app that helps users find sustainability-focused shops and businesses.
Read on to know more about sustainability in Japan, living in Osaka as a foreigner, and how the mamoru app can help users transition to a more sustainable lifestyle.
What Is mamoru About?
Our app helps people who want to contribute to sustainability in some way but find it difficult to make drastic changes.
Could you explain what your app mamoru is made for?
mamoru is a map based app that helps customers find sustainability-focused shops and businesses.
You can think of the app as a curated list with currently 19 categories , and over 500 listings of shops and businesses including zero-waste stores, ethical stores, natural and organic stores, plant-based stores, farmers markets, second-hand shops, repair shops, and more. Shops that sell traditional kinds of products and domestic-made products are also included since they help to preserve culture and heritage. mamoru is uniquely different from other apps in its number and inclusiveness of categories, while other apps focus on one or a few categories such as ethical fashion and organic food, or only secondhand.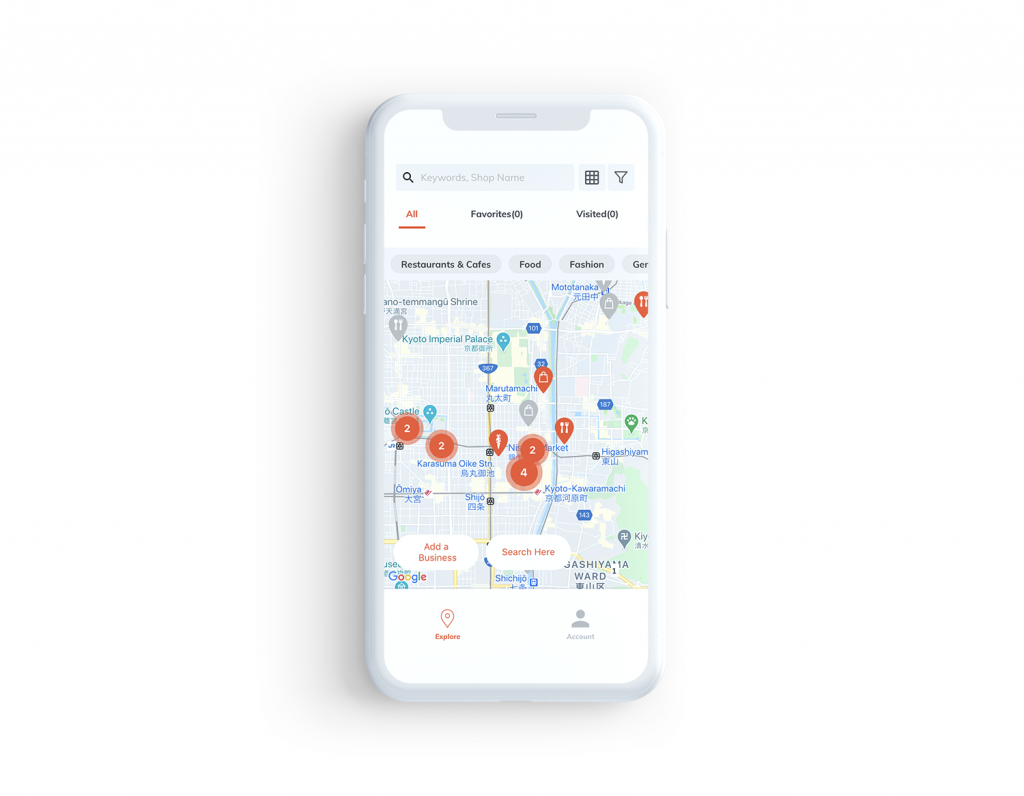 Our goal is to increase access to sustainable living. The app helps people who want to contribute to sustainability in some way but find it difficult to make drastic changes. I think it may be a big leap for some consumers to go completely plant-based since it's a change in their diet or to buy only organic products which are typically more expensive. We want to show to consumers that small steps such as choosing secondhand shops over buying new clothes or supporting local greengrocers are also possible ways and can be easier for starting their sustainability journey. Then later they can discover and take action for other categories as well.

In addition, people who are already trying to live sustainably are typically interested in more than one just category of sustainability. Someone who is interested in zero waste or plant based, for example, may also be interested in ethical fashion and fair trade. mamoru makes it convenient for users by having multiple categories all in one place.
Furthermore, users can also contribute to sustainability and help expand the map by adding their favorite sustainability-focused shops to the map.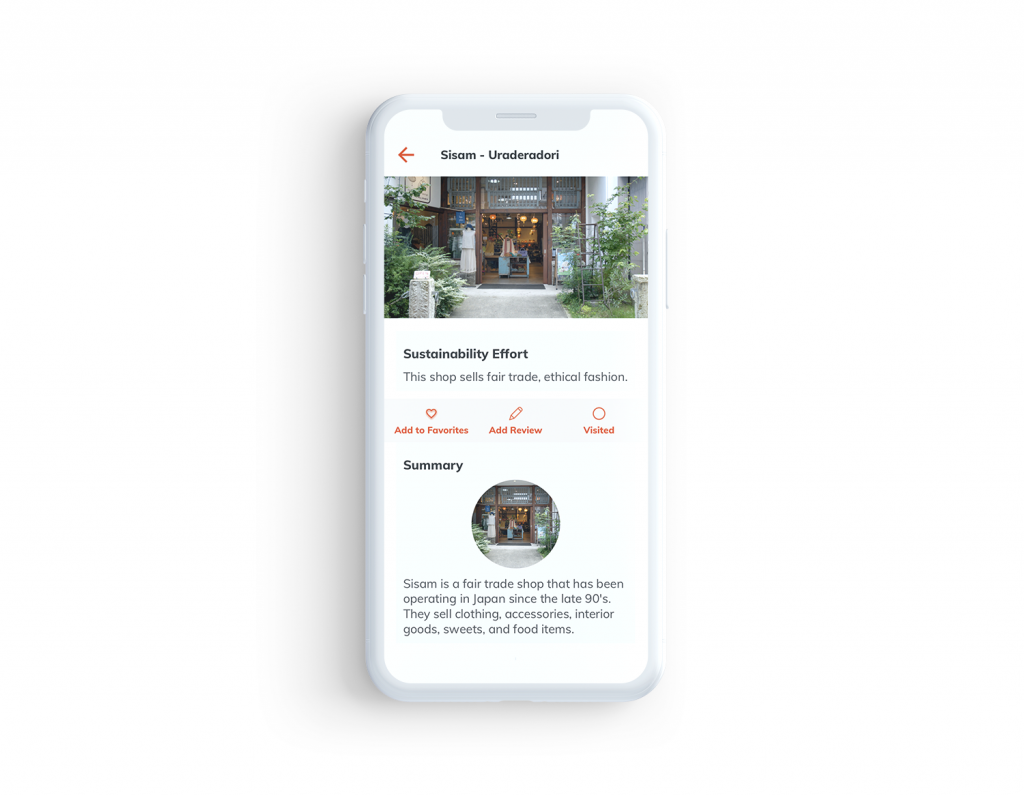 What about the community aspect of the app?
The app's development is very community driven. The data is user contributed and it is managed and run by volunteers, interns, and ambassadors working remotely from around the world. How we define our categories and update information is based on the contribution of the community as well. Since we all share the common goal of building a sustainable society, we want to include everyone's voices and provide a free resource for consumers and businesses to more easily connect and contribute to sustainability.
Why did you choose the name "mamoru" for your app?
"mamoru" means "to protect" in Japanese. I want people to think that their actions through this app, from visiting the shops to helping to expand the map and more, will contribute to sustainability and help to protect the planet.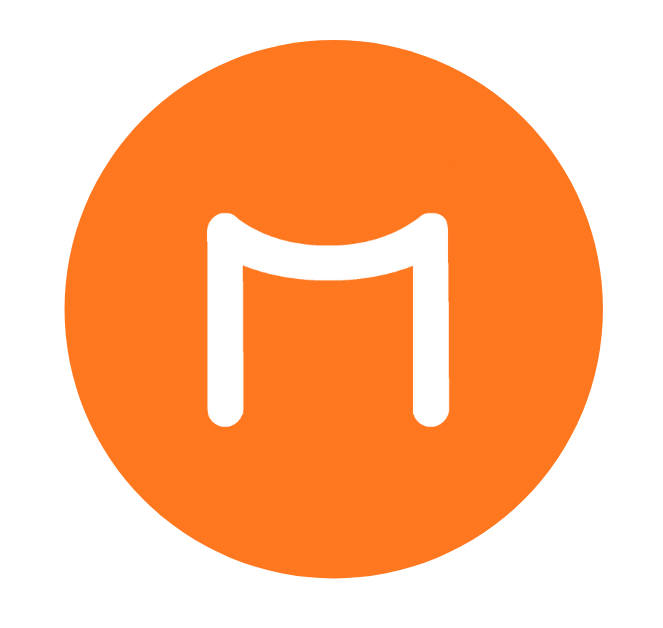 The logo is an "M" that looks similar like a torii gate. It represents an appreciation for nature and natural things. One of the things I love about Japan after coming here was learning about the shrines and Shintoism. I really love the idea that all natural things are sacred. So, the logo is there to remind us to appreciate nature and the natural things.
How many people are working on your app right now?
Due to the pandemic and financial situation, I am the only one working on this full-time. Thankfully we have a team of 4 part-time engineers and 26 volunteers and interns working remotely from around the world including Japan, Australia, Germany, India, Vietnam, and France, who are the real heroes behind the project. Everyone is passionate about the environment and sustainability and they motivate me as well. We are always looking for people who want to make a difference to join our team and mission.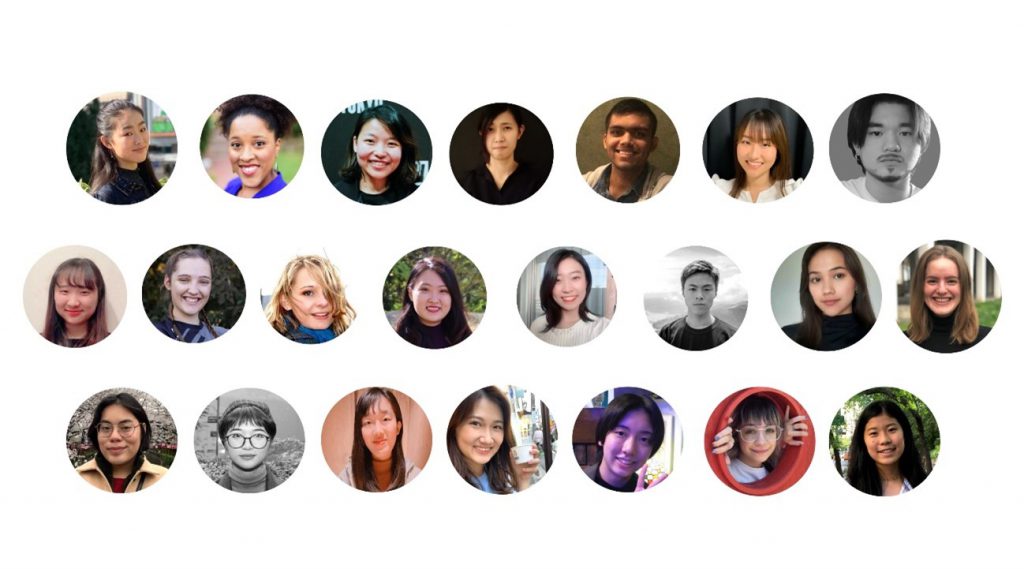 A Personal Motivation to Contribute to Society
How long have you been living in Japan, and why did you come here?
I have been living in Japan for nine years.
I studied environmental science and cultural studies in the U.S., in California, at UCLA. In 2009, I did a study abroad program in Japan at Tohoku University for one semester, where I studied earthquakes and environmental radiation and Japanese culture. Before large earthquakes, there is an increase in environmental radiation. At that time, I just fell in love with Japan, the nature, history, and culture. And the people here are so kind. I had already loved Japanese food back home and after coming here, the food here was amazingly much better than I had imagined. I loved it even more. One semester was too short so I wanted to come back again.
I did another semester abroad at Osaka University and another at Sydney University. In January 2011, I applied for the graduate program at Kyoto University in radiation safety. Two months later, there was the Tohoku earthquake and Fukushima nuclear disaster. Later that year, while many Americans were leaving Japan because of the radiation, I came back to Japan because of the radiation. I spent 5 years in Kyoto and Osaka studying environmental radiation—two years for the Master's and three years for the Ph.D.
I felt really anxious about all the social and environmental issues going on and started thinking that maybe doing business would add more value to society much more quickly.
That is very different from what you are doing now. What has led you to develop your app and launch it in Japan?
During my undergraduate studies, I learned a lot about environmental issues through my environmental science courses and about many social issues through my cultural studies courses. I came to Japan wanting to contribute to society with my Master's and Ph.D. research.
When I was about to graduate, I felt really anxious about all the social and environmental issues going on and started thinking that maybe doing business would add more value to society much more quickly, and help more people. I felt that for my research to make a big impact, it may take a longer time. In addition, if I fail to get a desired outcome, I still have to publish it, so the process takes longer. Meanwhile in business, I can try many things to create value, and if I fail, I can just move on and try again with another approach. I do not have to do publish it [laughs].
After getting interested in business, I got involved with local startup events and joined some hackathons. I was working on a project, entered a pitch contest in Kobe, and could win some prize money to continue developing the idea. I continued to develop the business idea and when I was about to graduate, I pitched the idea to some investors. Luckily they liked what I was working on and I could get enough investment to start my business. That was at the end of 2016. I registered the business—actually on the day I got my diploma [laughs].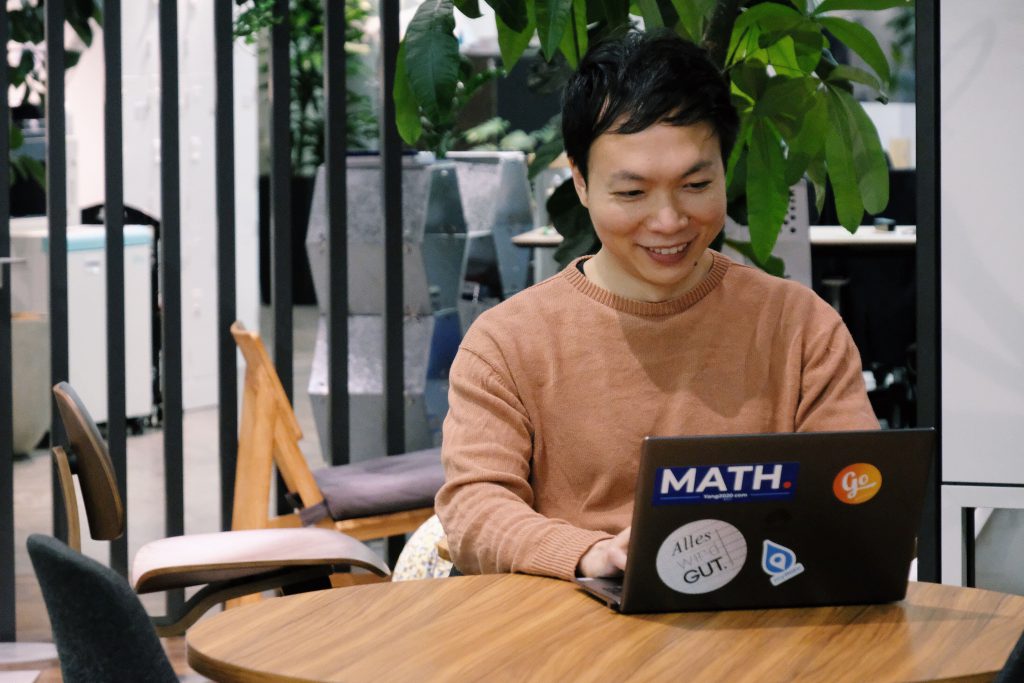 I went straight from being a student to being an entrepreneur, so it was very tough for me. I had no idea how hard sales and marketing would be.
I developed my first business for three to four years. The first service I was trying to push was different. We were connecting nonprofits to restaurants. It was like a normal reservation site, but if you made a booking, 10 to 20% of your bill would be donated to a nonprofit partner of your choice from our list of partnered organizations. The goal was to fill more seats at restaurants during off-peak times while providing a passive way to donate that didn't cost customers anything extra. Donations in Japan are low and a lot of young people want to support social issues, but they do not have a lot of money. However, everyone loves dining out. So the idea was to enable people to have a good time eating out, pay the same amount of money that they would spend anyway, and be able to support environmental and social initiatives at the same time. I wanted to provide an easy way for me and others to contribute to society in our daily lives.
Consumers told me, "if we could, we would buy from places that use less plastic and also support small businesses, but we do not know where to find them."
However, when the coronavirus came, people were not dining out anymore, and promoting the idea of dining out was an ethical issue. Our initial response was to find a way to help the local restaurants, so we decided to build an online web ordering system. But this was a bad move since restaurants were not really familiar with selling products online. And soon in April-May, there were so many takeout and delivery services coming out, so restaurants became too busy to try new ideas.
I started pitching the system to other types of shops, and received a lot of really good responses from shops that were selling organic products, plant-based products, and products that were sustainability-focused. These shops really loved our mission and concept. After talking to consumers, I realized that although many wanted to contribute to sustainability, they had trouble finding these kinds of sustainability-focused shops and businesses online and offline. Some small greengrocers and farmers markets could not be found on Google Maps. Information on what businesses did for sustainability was also difficult to find. Consumers told me, "if we could, we would buy from places that use less plastic and also support small businesses, but we do not know where to find them." That was the birth of mamoru.
Around June of last year, I started working on mamoru to help connect people to sustainability-focused shops and businesses, and increase access to sustainable living.
Sustainability in Japan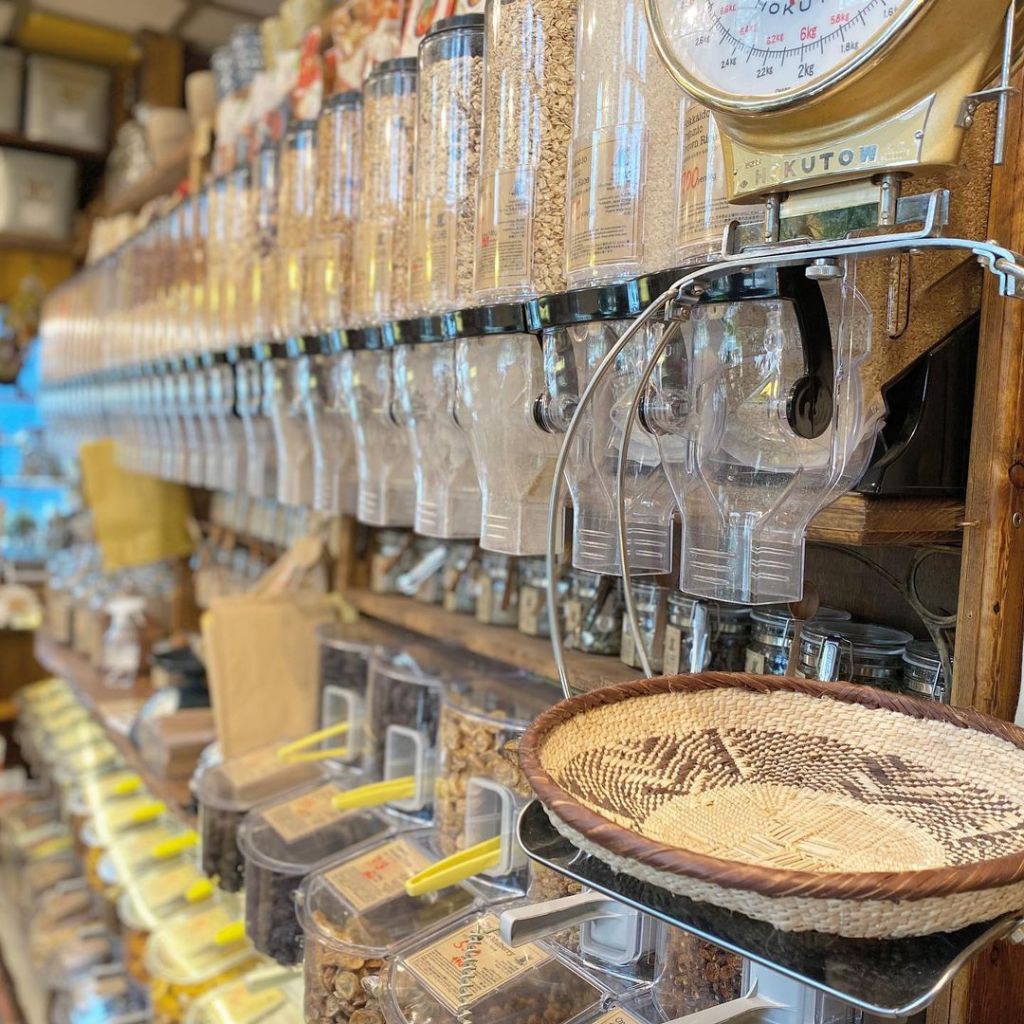 Are there a lot of sustainable shops in Japan? Did you have trouble finding shops that would fit what you require?
We are just getting started. We have added around 500 shops so far. The requirements are not easy to meet, but they are also not so difficult. For example, the "plant-based" category needs at least one full meal that is suitable for vegans. We are constantly refining our criteria for the categories with feedback from our users, partners, and ambassadors.
In terms of the number of sustainability-focused shops and businesses in Japan, I estimate that it's in the several thousands. The good thing is that I see a lot more and more natural/organic stores, secondhand shops, zero waste shops, and other sustainability-focused shops popping up. So I am happy about the growth trend.
One of our activities to spread sustainability among business owners and contribute to this growth trend is to provide a platform for business owners, service providers, and consumers to network and exchange information around sustainability initiatives. We're partnering with Zero Waste Japan on such efforts.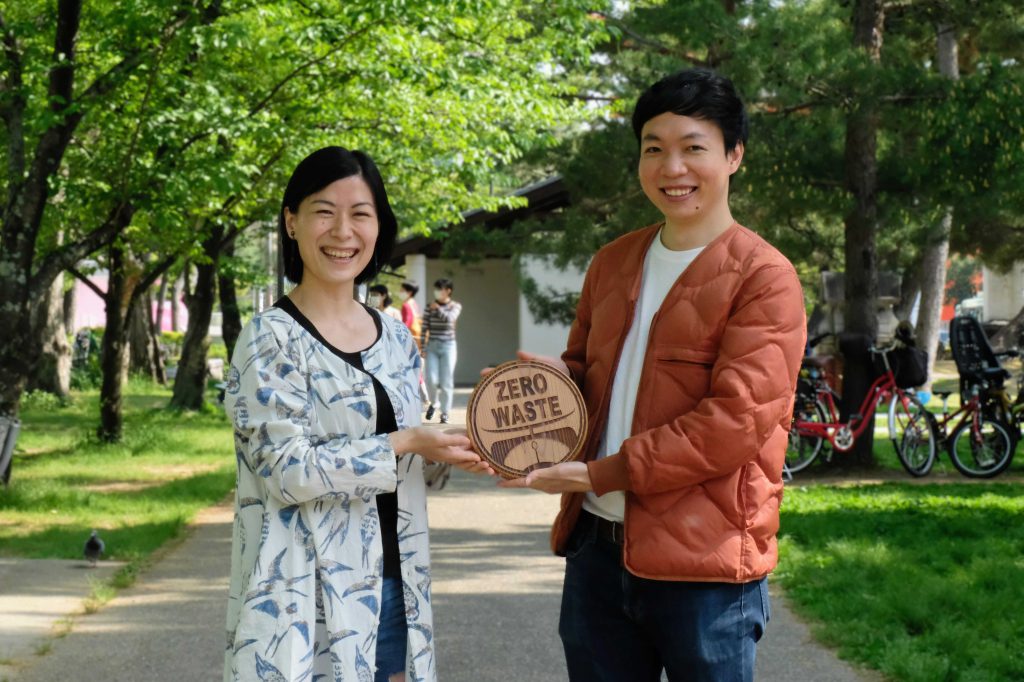 From May 25th to 27th, we will also hold an online event and speed networking session to promote the sustainability initiatives of shops and businesses! [For more event details, click here.]
Are there any shops or businesses that stood out when you were developing the app?
Yes. In the "Rental/Share" category, HUBchari is a bicycle-sharing business in Osaka with revenue that helps the homeless in Osaka get out of poverty. It is run by a non-profit tackling the homelessness issue.
In the "Ethical Fashion" category there is a shop called UNDERSON UNDERSON, which sells items made of Japanese paper called "washi fabric." I thought that was an innovative way to solve the microplastics problem from our clothing.
In the "Gives Back" category, there is a French restaurant called ancienne that comes to mind: it employs and supports people with disabilities.
In the "Fair Trade" category, I really like the shop sisam which sells high quality original fair trade products, helping people in developing countries become more independent.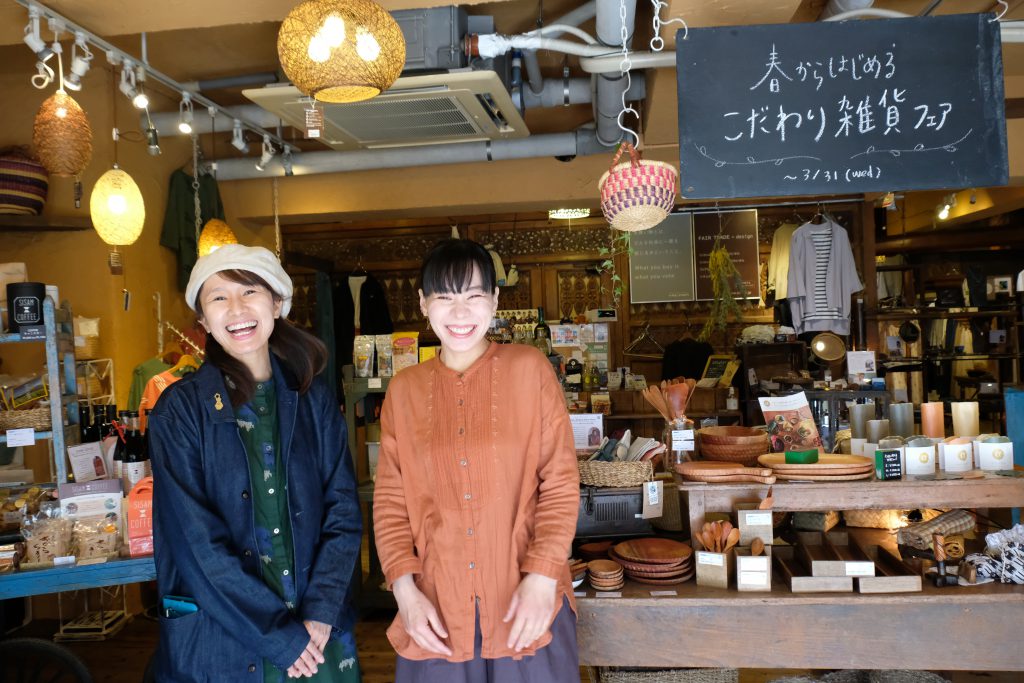 Do you see a big difference in sustainability here and in California, where you are from?
Where I grew up, there is more attention to sustainability in regards to the number of business and consumer actions towards solving social and environmental issues. In Japan, what is popular recently are the SDGs (Sustainable Development Goals). However, the word "sustainability" in katakana is not widely used yet, so I am trying to push for this word to be used more.
When I was a university student in California, there were many plant-based restaurants, and the dishes offered were also really tasty. But in Japan, the number of plant-based restaurants and the number of plant-based dishes offered at restaurants have only begun to increase in the past few years.
There are definitely difficult things that we currently can't do, so we should first focus on the things we can do, for society and the environment.
Are you a vegan yourself?
I think I'm just a regular guy who is trying to live more sustainably and trying to contribute in any way that I can, without stressing out. Unfortunately going completely plant-based is currently difficult for me. One of the reasons why I'm creating this app is also for me to have more access to plant based options and environmentally friendly alternatives.
I hope that everyone can contribute in any way that they can, without stressing out as well. When it comes to certain things like food, there are so many aspects involved like tradition, family, community, identity, cost, and access. There are definitely difficult things that we currently can't do, so we should focus on the things we can do first, for society and the environment.
In the meantime, I want to promote plant based alternatives so there will be more shops and high quality products available for me and for others. I'm excited about the new products coming out and some of the dishes that I've tried that are not just delicious vegan food, but they are just delicious food in general that happen to be vegan.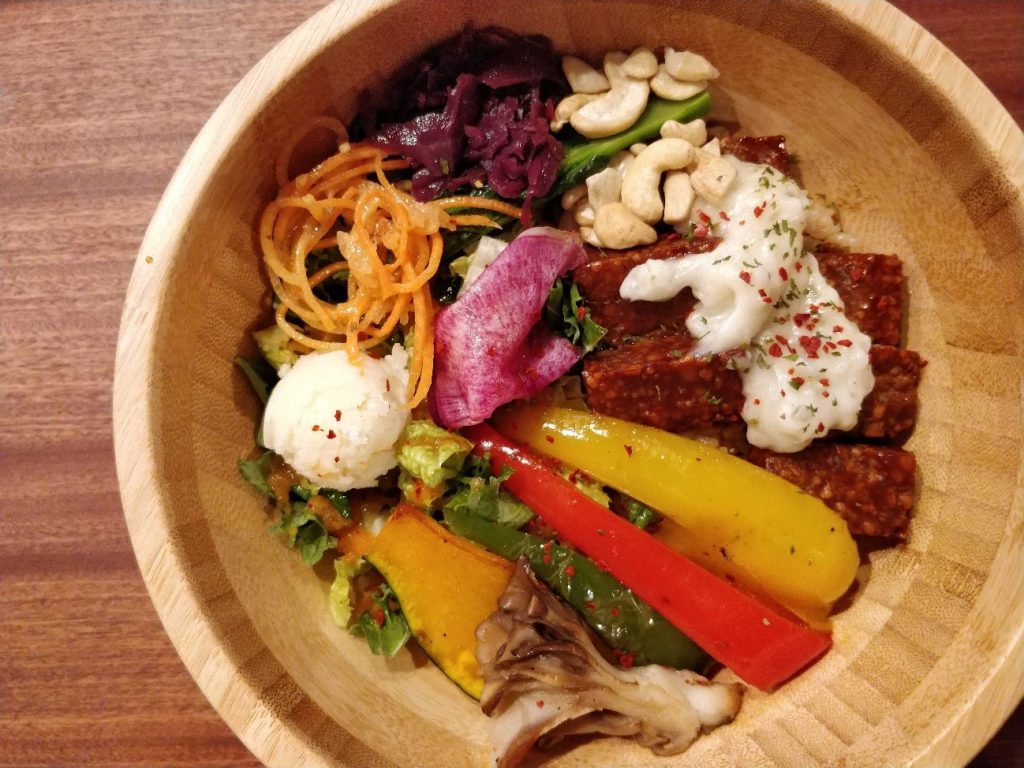 Living in Osaka
The thinking around sustainability seems more prominent in Kansai due to its history and physical location.
You are based in Osaka. Are there more shops based on sustainability in the western part of Japan?
There are definitely more shops and businesses focused on sustainability in Tokyo. The international community there is quite big and so is the demand.
However, I've heard that there is a higher proportion of startups focused on solving social issues in western Japan, aiming to generate both financial and social return. Meanwhile, the majority of startups in Tokyo, are focused on generating only financial return.
The thinking around sustainability seems more prominent in Kansai due to its history and physical location. People can see more of the social issues here, like the homelessness in Osaka and the abandoned homes not too far away in the countryside. In Kansai, the founder of Panasonic was very interested in social issues and philanthropy. In the past, university students in Kyoto were also well known for their youth activism. And after the Kobe earthquake in 1995, many university students at that time started many nonprofits that still exist in Japan today. You can see the same kind of thing happening after the Tohoku earthquake, too. [I invite you to read Takashi Suzuki's interview here on this exact topic.]
As someone who is trying to develop a new service or product, you need people to be straightforward with you and Osaka people are very straightforward with expressing their opinions.
The culture in Tokyo and Osaka are very different. As a foreigner, what are the good sides and bad sides of living there?
I honestly do not know any bad points for Osaka [laughs]. On the other hand, I have only visited Tokyo about a dozen times, mostly for business, so I cannot say much about living there. I'd like to try living there at some point in the future.
I do know that people are more direct in Osaka. As someone who is trying to develop a new service or product, you need people to be straightforward with you and Osaka people are very straightforward with expressing their opinions. Osaka people are kind of "cheap" too [laughs] so it's easier for them to tell you if the service or product is really valuable or not. You'll get honest feedback fast.
Osaka feels more like home for me as someone who appreciates the directness and friendliness of the people here. One of my first experiences in Japan is having an elderly Osaka woman talking to me randomly in a convenience store.
I like that there are also festivals, like the Danjiri Festival in the south of Osaka. Neighbors get together from various districts, build these massive danjiris [large wooden floats], and move them around town in a parade. The whole community gets involved. Everyone should experience it sometime.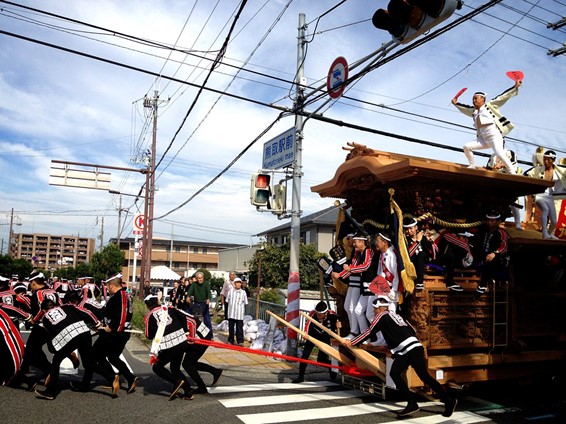 What I like about Japan, in general, is the Japanese way of thinking about the group, about others around you. That got me to become more considerate of other people. Especially now, with the pandemic, it has become a really positive thing.
One thing I did not like at first, but I appreciate now, is the lack of public trash cans. I appreciate it now since it made me think about the trash that I was producing. I do not want to carry trash, so I just ended up buying less or buying things with less packaging.
Is there anything in American culture similar to the "kokoro" concept?
The "kokoro" concept reminds me of the phrase, "put your heart into it." It means putting your best effort into what you're doing. It does not mean just working physically harder or being more mentally focused, but you also have to put in your spirit and emotions, your "heart" into it. I think we work better if there's some emotional connection to what we do. Especially if we can recall the feeling that got us started with something, it can really have positive impacts for our work.
The Next Steps Towards a More Sustainable Lifestyle
What are your objectives for the future?
We are in the early stages, so the next thing is for us to grow our sustainability map locations and let others know and get involved with our project. We want to get feedback from the community and make it useful for them. We would like to eventually expand the sustainability map in other countries too, since anyone can add locations from anywhere in the world. With more data, we hope to help users decide what's the best purchase for them that is also best for the planet.
We will also be fundraising for the project and so we might do a crowd funding campaign. People who are interested in supporting our project and sustainability initiative can contribute that way.
Any message for our readers?
Please download our app! [laughs]
I hope readers can get involved with the app. If you know sustainability-focused shops or businesses in your area, please help us by adding them to the map. You can also help us improve the app, by sending us direct feedback on how to make it more useful.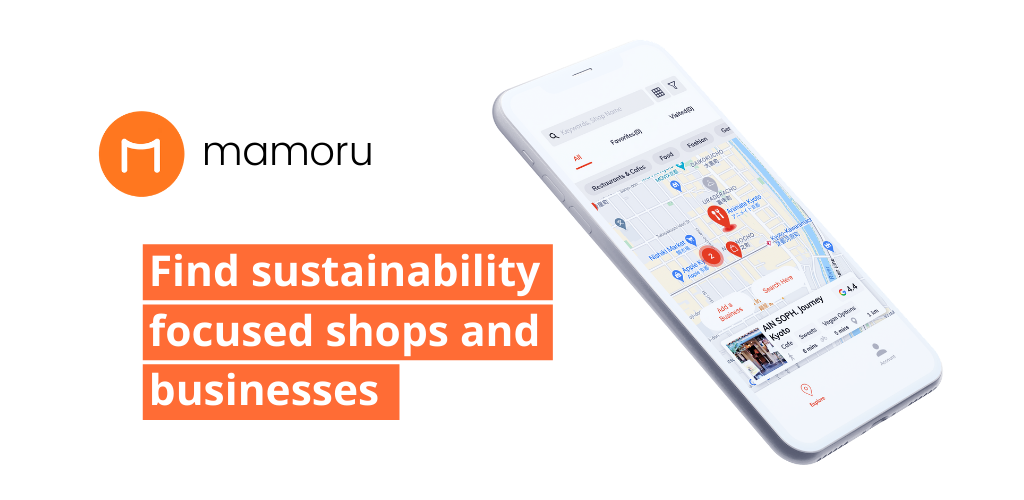 In addition we are looking for volunteers, interns, and ambassadors to help us grow the project. If you are interested or know anyone who may be interested in our app and initiative, please don't hesitate to contact me.
Finally, let's be more conscious of our consumption, and take action, no matter how small, to build a more sustainable future. We can start by supporting the shops and businesses that are making effort for sustainability. I hope that our app and initiative can help increase access to sustainable living, and I hope you can join us in the process as an early user and contributor.
Making an Impact through Our Purchases
When at a store, it is easy to forget the full impact each one of our purchases has, how many people were involved in the process, what we are indirectly supporting, and the consequences this will have on nature and other humans.
Lately, I have been questioning the products I have been buying. Was nature harmed by the production of this item? Will it harm the environment when I have to throw it away? Who made it? How was it transported? Is my money going to the right people? Once I started thinking, the questions did not stop. In most cases, it is difficult or impossible to get the answers to all of these questions, and it is also very difficult to purchase products that will satisfy all the criteria equally. Like Philip, I believe that drastically changing all of our consumer habits at the same time is pleasing in theory but hard in practice. Fortunately, more and more businesses are taking concrete sustainable and ethical measures that we can support through our spending. It is great that the mamoru app makes finding such businesses easier and is bringing like-minded people together. I cannot wait to see what new places the other users will add in the future.
---