Whether you are a new learner of the Japanese language or already at an advanced level, a good dictionary (or dictionaries) is a must! We have come a long way from paper dictionaries and portable electronic dictionaries. Now, many of us use dictionaries online, on our web browsers, e-reader and tablets, Nintendo DS, or computer and smartphone apps. (Speaking of apps, here are some of our favorites from 2020 and 2021!)
There are so many options out there, and it can be confusing to decide which dictionaries to use. Here are the ones I regularly refer to in both my studies and work using Japanese.
---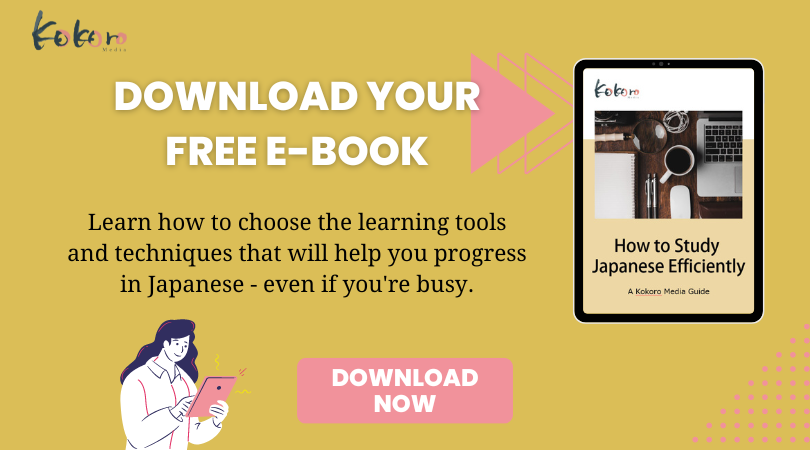 ---
Jisho.org and Jim Breen's WWWJDIC: Perfect for All Levels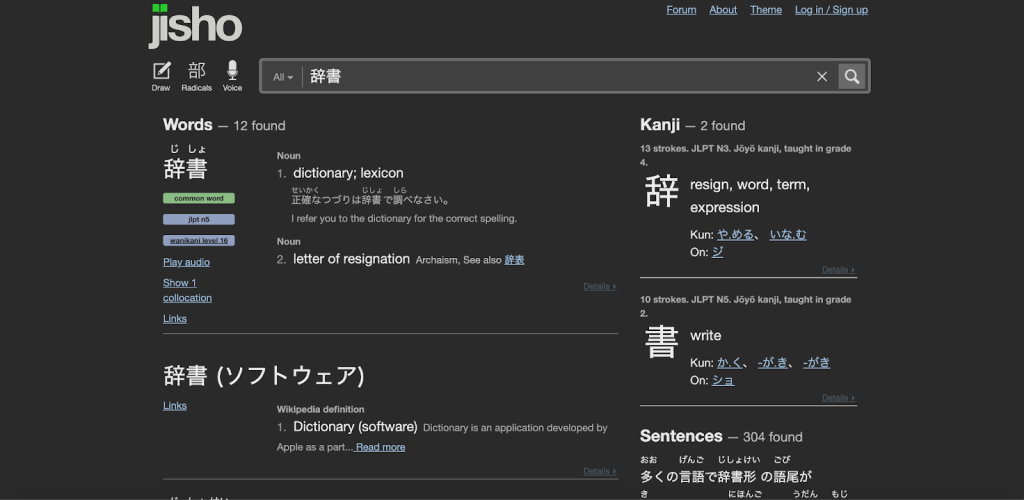 Jisho.org may be the most popular English/Japanese dictionary online, and for good reason. It is powered by WWWJDIC, a comprehensive online search tool created by Prof. Jim Breen at Monash University. (Many find Jisho to be more user-friendly, but I love the simplicity of WWWJDIC personally.)
On either of these sites, you can look up individual words, including technical terminology, and find their readings (in romaji or kana), meanings, and more! Many entries include sample sentences. You can also look up entire phrases, sentences, and paragraphs at a time to find information about individual words. Both also include comprehensive kanji dictionaries, breaking down all of the possible readings, radicals, stroke number, variations, and more (of course!).
If you are using an app, WWWJDIC also powers ImiWa? (iOS) and AEDict (Android).
EOW by ALC: Great for Intermediate and Above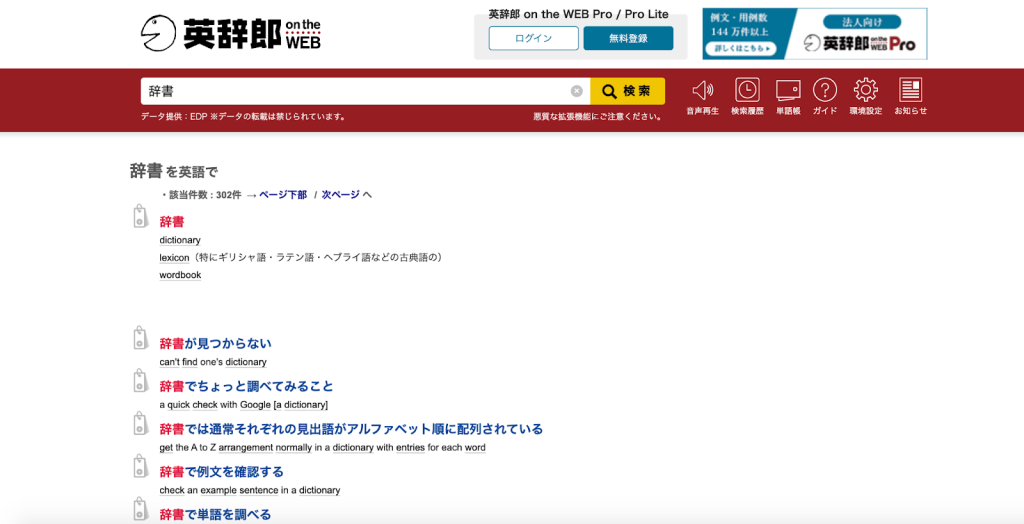 If you have reached intermediate proficiency or higher, you should add EOW (also known as "英辞郎 [Eijiro] on the Web") to your arsenal of dictionaries. EOW is operated by ALC, a popular language-learning company in Japan. As such, the website is all in Japanese, but you can search for either Japanese or English words and phrases.
The beauty of EOW is that it gives copious amounts of sample phrases and sentences for many words you search. It is important to learn new words in context, and EOW provides you with just that! Sometimes, it also breaks down nuances of certain words directly for you.
Another honorable mention in this category is Weblio's English/Japanese dictionary.
Kotobank.jp: A Japanese-Only Dictionary for Advanced Learners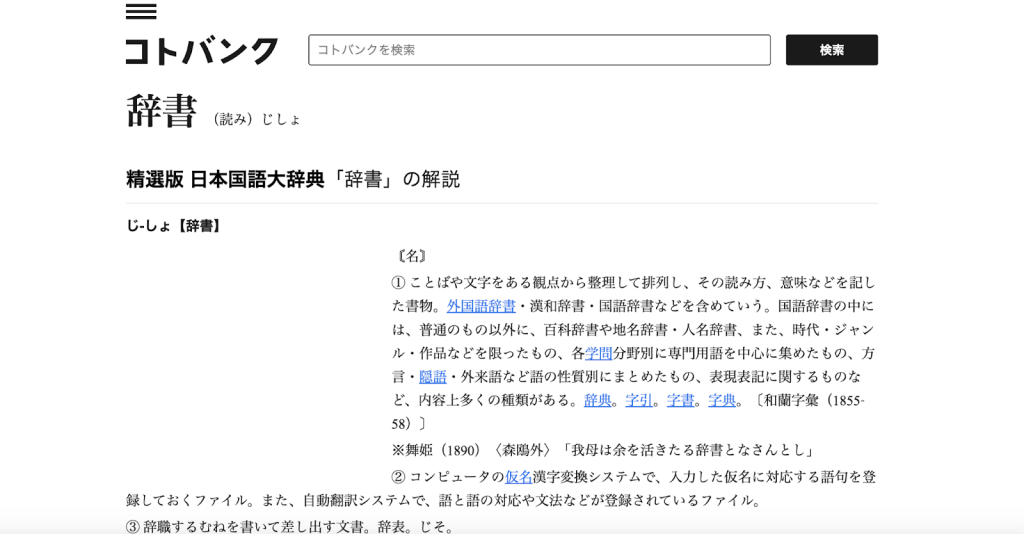 Once you reach an upper-intermediate or advanced level of Japanese, I highly recommend you also use a Japanese-only dictionary. Why avoid translation dictionaries? Because sometimes they aren't able to give you a full understanding of a word and all of its nuances. Sometimes, looking at the definition in Japanese is the only way to go.
Some words in Japanese do not have the same nuances as their corresponding words in English. For example, the word "change" in Japanese could be 変わる (kawaru), 変える (kaeru), 変化 (henka), 変遷 (hensen), or something else. The other dictionaries mentioned above may be able to help with differentiating some of these, but not all. A Japanese-only dictionary may be your only choice.
Kotobank.jp is my favorite of this type of dictionary because it pulls from multiple Japanese dictionaries. If I don't really understand the definition of one dictionary, usually I can find another definition that is more comprehensible on the same page!

Final Thoughts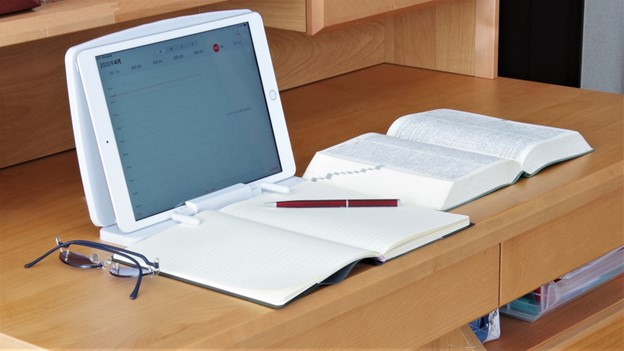 Since technology is changing all the time, dictionaries are also constantly under development. Are there any that we missed? Let us know what your favorites are in the comments!
---