To be honest, when I first conceived of this article, I was overly optimistic. In the fall of 2021, COVID-19 cases in Japan were at an all-time low, and there was that blink-and-you'll-miss-it window where students and workers from abroad could once again enter the country.
Then came the Omicron wave, and despite World Health Organization guidance to the contrary, Japan shut its doors to the outside world faster than you could say sakoku. At the minimum, the lockout will continue through February 2022. Despite objections from academia and the business community, the current immigration policy has played well politically, so there's a high chance the current situation will continue.
For now, however, let's imagine a 2022 where Japan does reopen, and aspiring professionals from around the globe can launch careers here. What opportunities await? What is the best way to seize these opportunities? These are the questions I set out to answer in this article. To do so, I sought advice from experts in the three most foreigner-friendly industries: IT, recruiting, and English education. Arm yourself with the insights that follow, so when Japan does reopen, you'll be ready.
Jason Ball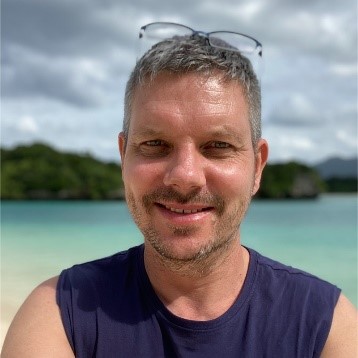 ---
Assuming Japan reopens in 2022, what are the job prospects for candidates in your industry?
Acknowledging that "IT" is a broad term encompassing a variety of areas and technologies, the prospects for work right now, let alone when things open up, are very good.
Many markets, not just in Japan, simply cannot find enough staff. Additionally, "the big resignation" globally is less of a resignation and more a reshuffling, repositioning, and reskilling of the workforce. Hiring firms are certainly embracing and augmenting the opportunity inherent in it. Japan is experiencing this, and IT companies are leading in experiencing the challenges and the benefits of this phenomenon.
As with most industries, IT companies in Japan are serving the Japanese market and, ideally, are looking for Japanese staff or, in some cases, Japanese-fluent foreigners. This is because clients, suppliers, staff, taxation, and the law are all operating largely in Japanese.
However, IT—at least in roles that are about building, testing, improving, and supporting technology issues—has a slightly greater leeway and opportunity to tap into staff that do not speak much Japanese.
Software development, DevOps, cloud computing, AI, and other technical roles requiring high skill and at least some experience are in huge demand now, let alone as things presumably open up in the future. The prospects for jobs in these areas are very good and will only get better in the short to medium term.
What advice do you have for those who want to work in your industry?
Skill up and get some experience. If you don't yet speak Japanese, sure, you can start learning. But chances are your Japanese won't help until you can use it all day every day. Research the foreign companies who are in Japan or hiring for the market, check out Japanese startups, build your network (ideally before you are "thirsty"), and try identifying every person you can who has achieved what you want to achieve. Reach out to, connect with, and build relationships with as many of them as you can. Aim for 10 to 20 people at first. Don't lead with what you want—your job search. Let that come up naturally in future conversations. Focus 80% on the other person and just network, even before you get to Japan. Building your network with people in the industry, including recruiters who have placed people just like you into companies just like those that interest you, are part of that.
What is the best way to find a job in your industry (job boards, networking, LinkedIn, etc.)?
In addition to my answers to the previous question, be able to communicate your skills, capabilities, key points of value, and experience. Also, a new breed of job boards and websites has emerged, including TokyoDev, Japan Dev, and Wantedly.
Alex Barnes

Occupation: former training/quality supervisor at Benesse BE studio
Industry: language education
---
Assuming Japan reopens in 2022, what are the job prospects for candidates in your industry?
Job prospects are quite good, and qualified candidates should have plenty of options to choose from in English education, whether it be teaching in an eikaiwa [English conversation school], as an ALT [Assistant Language Teacher], or at an international school. Demand for native or native-level speakers, even those with limited experience, has always been high in the industry, and that has only become more pronounced as companies are competing over a drastically shrinking labor pool.
What advice do you have for those who want to work in your industry?
As a teacher, try to create a friendly and encouraging atmosphere when you perform any demo lessons in interviews. Of course, teaching ability is important, but recruiters often prefer a personable nature and potential over a rigid teaching style and experience.
As an employee, flexibility and a willingness to adapt to a Japanese work environment are more important than anything. In many Western countries, many employees try to get ahead by being proactive and finding opportunities to demonstrate their abilities. However, many Japanese companies place a much higher value on work ethic, professionalism, and a sense of responsibility beyond basic work tasks.
What is the best way to find a job in your industry (job boards, networking, LinkedIn, etc.)?
Job boards such as GaijinPot are the easiest way to find work, especially for domestic hiring in Japan. While it is changing in recent years, networking and social media presence are still a lower priority for many companies in the industry. Candidates who are currently overseas may find fewer companies advertising positions at the moment, but sites like Teach Away are good for finding a variety of positions in the industry.
Gemma Tan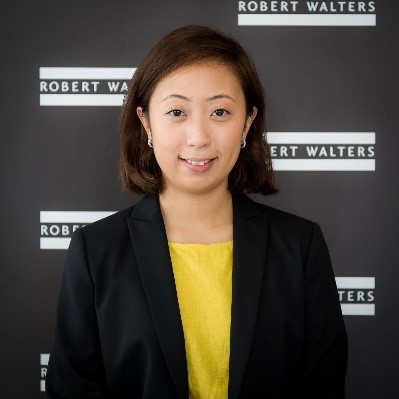 ---
Assuming Japan reopens in 2022, what are the job prospects for your industry (recruiting)?
Over the last 20 years, the recruitment market in Japan has been growing steadily, giving rise to a number of successful recruitment agencies. For Robert Walters, 2021 has been a very successful year and we expect to see tremendous growth and potential over the coming years for the company and industry. We believe that once the immigration restrictions are lifted, recruiters from all over the world will be in high demand, especially in Japan.
What advice do you have for those who want to work in your industry?
Take the time to understand the industry and scope of the role. Being armed with more information is going to allow you to prepare fully for the challenges that lay ahead.
Understand what skills you will learn and gain from recruitment (i.e., sales, business development, and negotiation) and how they will add to your career.
Connect and speak with recruiters who are working in Japan. Understand and become more aware of the challenges they face in their role, in addition to the cultural nuances the local market may have.
What is the best way to find a job in your industry (job boards, networking, LinkedIn, etc.)?
There are several ways to find a job in recruitment, and that includes searching via job boards and networking. However, other great ways are via the company's direct website and through professional networking platforms.
For example, the Robert Walters website is meticulously updated with the most current information on potential opportunities within the company. It provides insights into our working culture and the environment of each office in Japan and around the world.
Aside from the website, connecting with talent acquisition specialists online is also a good way to receive the most up-to-date information regarding open vacancies. Our global Talent Acquisition team strives to stay active via LinkedIn to make sure we are engaging and supporting our future hires as best we can.
Final Thoughts and Further Reading
The advice above should give you a solid understanding of the career landscape for Japan's three most foreigner-friendly industries. However, this is just the beginning. For further reading on the topic, including in-depth data on how Japanese language knowledge can impact your job search, check out the 2021 Foreigner's Guide to the Japanese Job Industry, produced by Japan Switch.
Even if Japan's borders remain closed by the time you read this, there are plenty of things you can do to prepare for when the country eventually opens up. Start growing your network, learning Japanese, and building your skills to stand out from the crowd when the flow of international labor to Japan finally resumes.
---