Although Japan's population continues to decline, the same cannot be said about Tokyo. Despite the government's best efforts, the nation's economy is increasingly centralized in its sprawling capital city. This situation is palpable in Tokyo's packed trains and cafes where an increasingly mobile workforce scrambles to find quiet spaces for Wi-Fi- and caffeine-fueled bouts of work.
In the wake of this scene, co-working spaces have been popping up all over the city. Now, JR East is getting in the game with its own unique workspace solution: Station Work micro offices.
*This article was originally written in August 2019 for the Tadaima Japan website.
What is Station Work?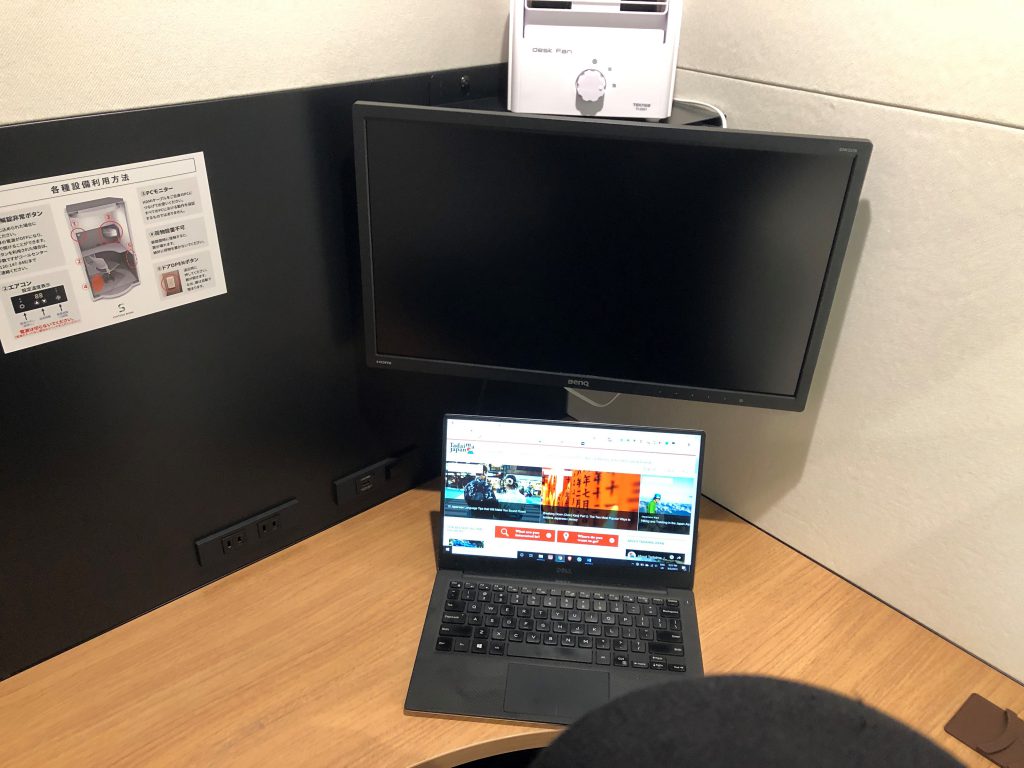 The official website describes the Station Work system as a "shared office within the [train] station." Consider these private cubicles to be the evolution of the phone booth but fully equipped with all of the amenities that a salaryman on the go would need.
Slip into a Station Work booth and you'll find yourself in a completely enclosed space. Each module includes climate control, power outlets, Wi-Fi, and a monitor complete with HDMI cable for your laptop.
Currently you can find Station Work booths at four bustling Tokyo locations: Shinjuku Station, Tachikawa Station, Tokyo Station (Nihombashi gate), and Tokyo Station (Shimbashi gate). The Tachikawa location even has booths for two—perfect for a quick face-to-face meeting on the go.
Pricing and Procedures
Pricing starts at 162 yen per 15 minutes which puts Station Work on par with most drop-in co-working spaces. In order to use a Station Work booth, you'll need to register your name, email address, and home address online. A credit card is also required—even if you plan on paying with your Suica or Pasmo card. At the time of this writing, the entire Station Work website is only in Japanese. However, the registration form is basic, and a quick click on the Google Translate icon in a Google Chrome browser makes it easy to sign up in English.
Once you are registered, you can book a booth online in advance or simply use a vacant one on the go. Your account is associated with a QR code and all you have to do is scan it to gain access to your booth. The entire process was smooth and convenient. I registered online on a Monday morning and hopped into a cozy Shinjuku Station booth later that afternoon for a 30-minute session of focused proofreading.
A Few Tips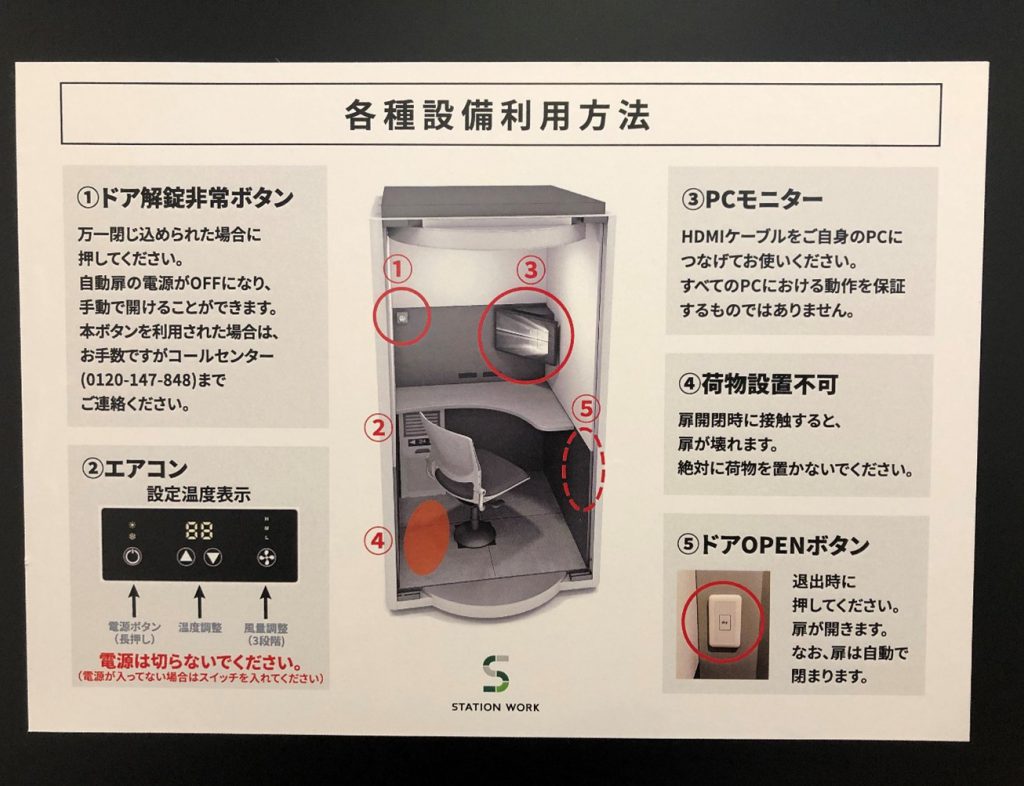 Just like the website, once you are inside your private booth, all labels and instructions are in Japanese. Here are a few tips that will help you get to work right away and make the most of your time:
Mind the door: If you have bags or luggage with you, keep them on the right side of your seat so that you don't jam the automatic sliding door.
Although Station Work booths are fully automated, there should be a helpful staff member in the vicinity. Look for him or her if you encounter any technical difficulties.
You'll hear an announcement five minutes before your time is up. Be sure to exit the booth on time to avoid additional charges or interfering with the next visitor.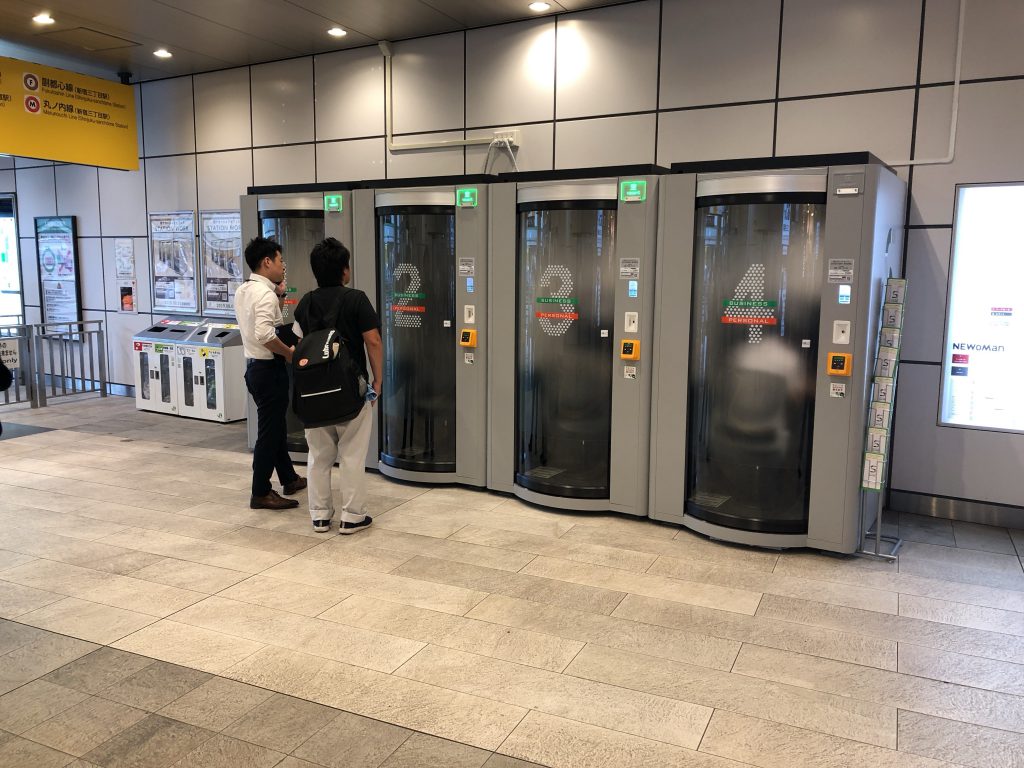 A Welcome Addition
Convenient, practical, and affordable, Station Work booths are perfect for those times when you need to accomplish a short burst of work and can't afford to fight the crowds or wait in the long lines of Tokyo's coffee shops. I enjoyed my experience with these practical pods of productivity, and I hope they will become a permanent fixture in the ever-growing city of Tokyo.