I first met Florent Wengue 12 years ago through a mutual friend. He had moved to Tokyo from France a few years before and was working as a French teacher. Recently, I had heard that he had become a Japanese Tea Instructor, similar to a sommelier but for tea, and sold Japanese tea from his own store in Yanaka. I decided to drop by and catch up, and also learn more about the world of Japanese tea.
The Japanese Tea Instructor Exam
I arrived at Thés du Japon on a hot August morning, about ten minutes on foot from Nishi Nippori station in the Yanaka neighbourhood in the center of Tokyo. Although it's located on the second floor, Florent's store was easy to spot thanks to the street level banners and signboard, near the outdoor staircase – be careful not to go into the other tea shop on the 1st floor!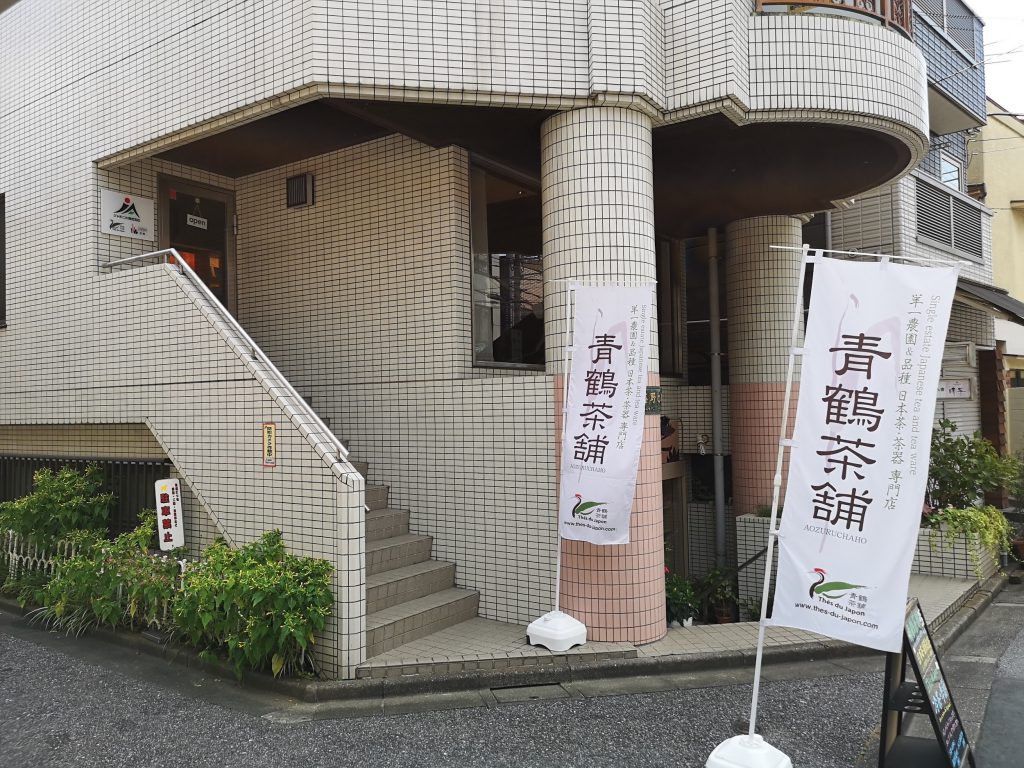 As soon as we had exchanged greetings, Florent started brewing some tea, using a "sencha" from Wazuka city in Kyoto prefecture. In the past, Japanese tea cultivation and culture were both developed in the Kyoto area. I was surprised by the complexity of the taste: as I sipped slowly, I was able to distinguish a succession of different levels of bitterness. After I put the cup down, I felt relaxed. Florent's laid-back manner combined with the simple and elegant shop layout also helped soothe my mind.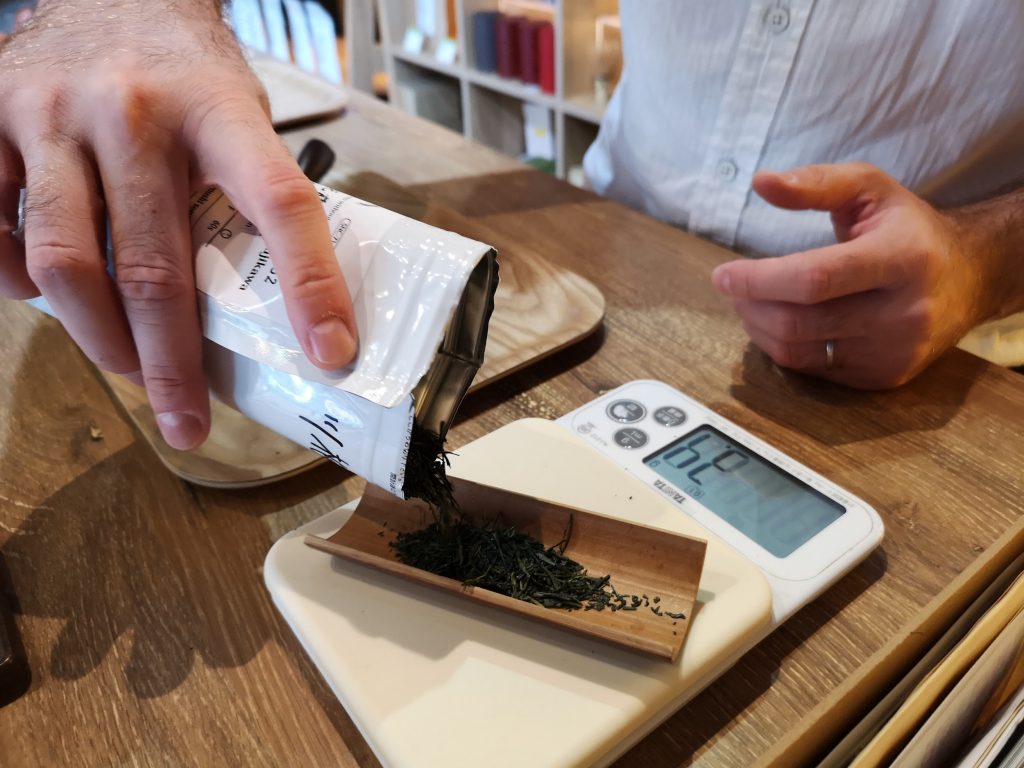 After serving me a second cup, we sat down inside the store to talk about the Japanese tea or "nihoncha" instructor exam (日本茶インストラクター). Florent explained that his interest for Japanese tea started after he got to Japan; before his move here his speciality was Japanese art. In 2009, the owner of a tea shop he used to frequent encouraged him to take the test. "I was the first French person to get the certification, and the second non-Japanese person overall." He told me the test is said to be difficult, and the success rate is only 30%.
According to Florent, if you are interested in tea and put your mind to it, the certification is not that hard to get, although speaking and reading Japanese is a must. He enjoyed learning about the history of Japanese tea, and the various methods of production. On the other hand, he had found the parts on chemistry and medical benefits less interesting. "I think one should drink tea for pleasure, rather than for any supposed health benefits."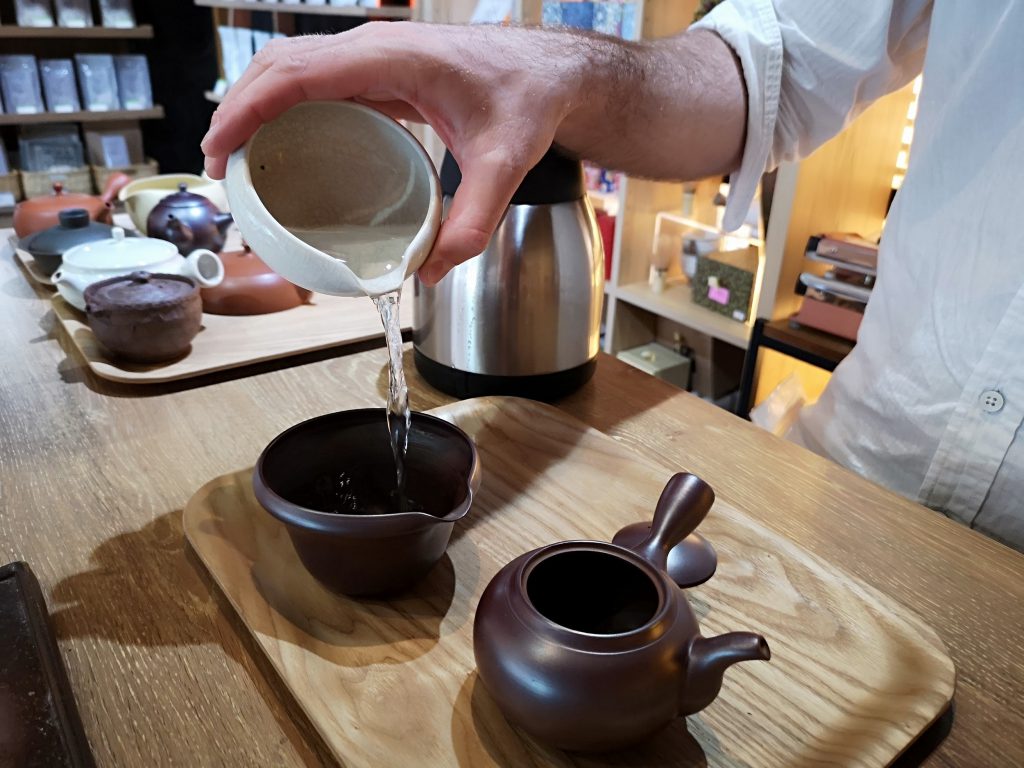 Thés du Japon Online Store
Afterwards, he tried to find work as a salesperson in a Japanese tea store. He got invited to interviews but "it was more out of curiosity than any serious desire to offer me a job, since at the time it was unthinkable to have a foreigner serve Japanese customers. Now, it's more common, so in a way I was too early," he said with a smile.
After 6 months he finally landed a full-time job at Maruyamaen where he worked with Japanese customers in their Shinjuku store. Even though he wore his Japanese Tea Instructor badge on his uniform, once in a while, it happened that a customer refused to deal with him. "However, the majority of customers didn't care at all. In fact, some people even sought me out, but just to chat about things like French culture, not Japanese tea!".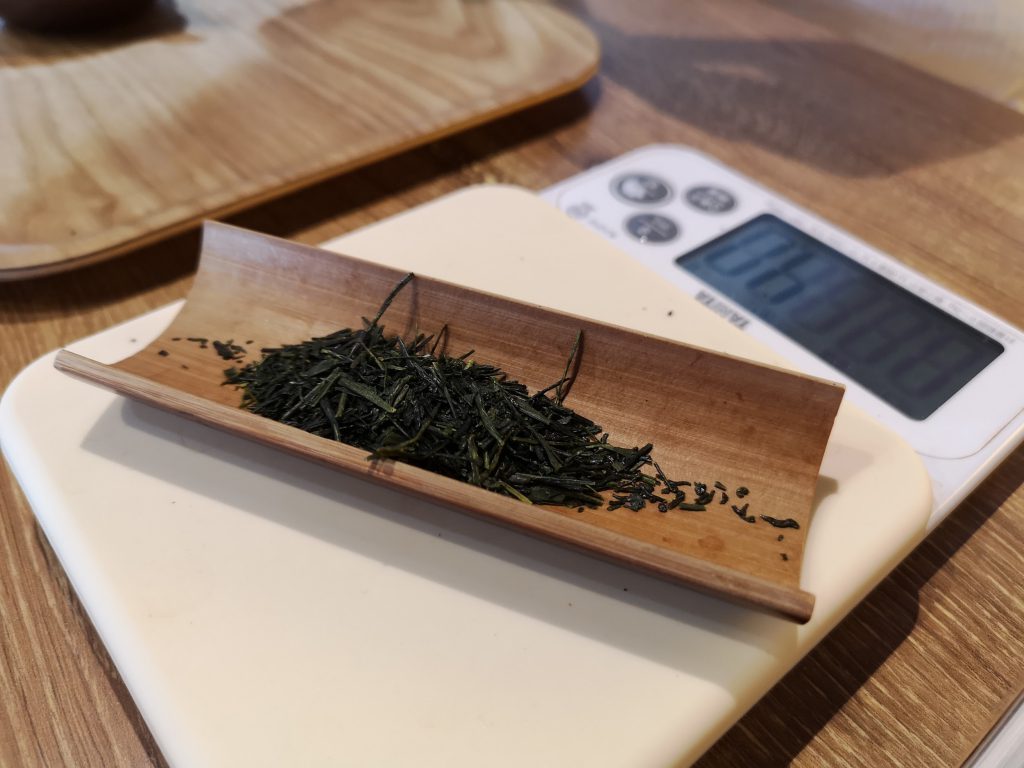 While he was working at Maruyamaen, he started a second job selling Japanese tea overseas. The website "Thés du Japon", available in Japanese, French, English, German and Italian, has extensive information on Japanese tea provided by Florent. As the business took off, he decided to focus on it exclusively, and also start selling Japanese tea domestically. So, In 2014, he quit his job as a salesperson.
Finally, one year ago, the same person who hired him to run the Thés du Japon website back in 2010, decided to open a physical store for the online business, and asked Florent to work there. "Although I don't work for myself, I have total freedom when it comes to purchasing". To my eyes, it was a fascinating example of what one could achieve in Japan by following one's passion.
Traveling, Studying & Buying
One of the most interesting things about the "Thés du Japon" store, is that everything on sale has been personally selected by Florent. This requires trying out new teas here in Tokyo, and then arranging to visit the tea plantations and wholesalers that interest him. This requires trips to tea growing areas like Shizuoka, Kyoto and Kyushu.
His thoughts on tea-related topics, such as the current tea harvest, can be found on his blog Japaneseteasommelier in English and in French. "I want to see how the tea is produced and talk with the people. It's also an opportunity for me to learn and study." Florent has a few places he likes to visit every year, but he also tries to discover new areas and teas to sell online and in his store.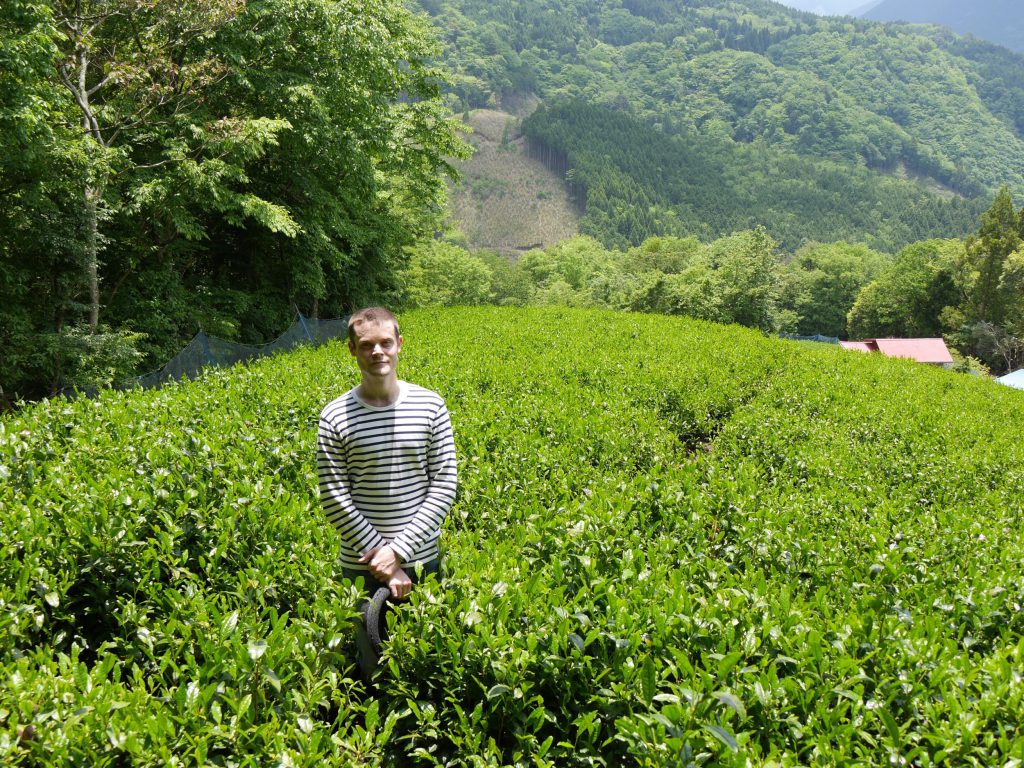 There are three ways Florent gets final products for his physical and online store. First, he can buy them from the wholesaler in the area he is visiting. It's the easiest way since the quantity and shipping aren't issues. However, since anybody can buy and sell the same tea, it's not a unique product. "Also, I prefer single-origin teas, and wholesalers don't do much of that."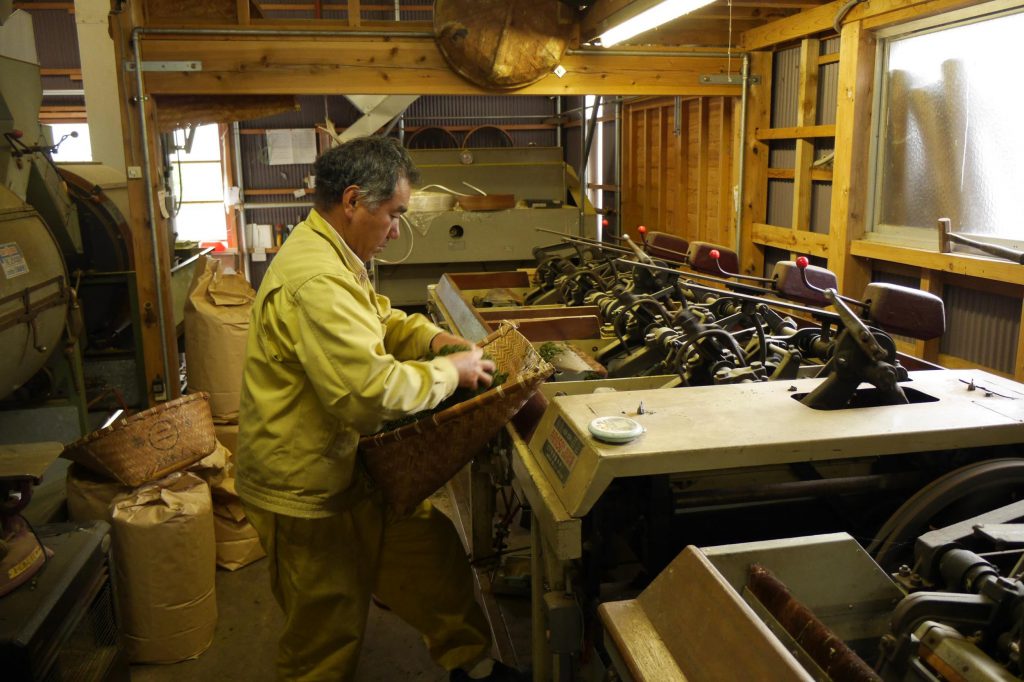 A few tea plantations have the ability to make a finished product themselves, or they get a wholesaler to do it for them, so a second way is to buy directly from the tea plantation. This will ensure a single-origin tea that other stores might not have, but getting the required quantity and organising shipping can be more complicated.
Recently, Florent has started taking unfinished tea to wholesalers and asking them to make his own single-origin tea Japanese tea in the quantities he needs. Although this last way requires the most effort, the finished product is guaranteed to be unique. I doubt that there are many stores likes Thés du Japon" that can tell you exactly where the tea leaves were harvested and how the finished tea product was made!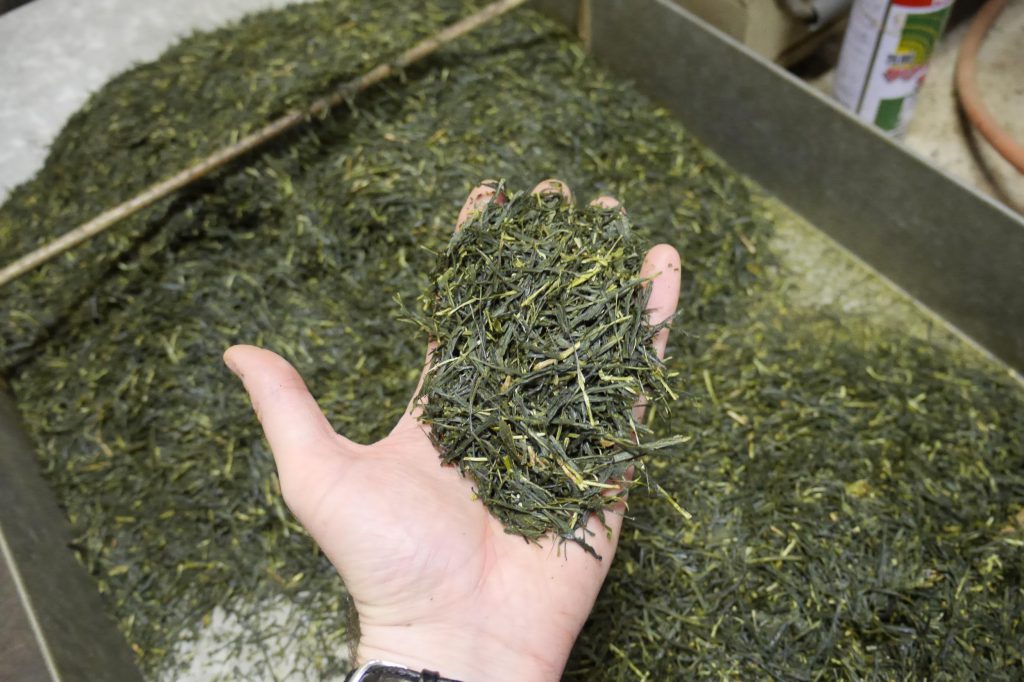 One Plant, Many Teas
Compared to Japanese sake, I am (still) a beginner when it comes to Japanese tea. There was a time when I only used to drink the "one cup sake" sold at convenience stores before I started getting into nihonshu, and for Japanese tea, I feel that I am still at the bottled green tea stage. Understanding how the production method and area influences the taste helped me gain a deeper appreciation of sake, so I asked Florent whether I could use the same approach with his favourite beverage.
He cautioned me against focusing too much on the region "When choosing your tea, you should first decide what taste you prefer, for example fruity or umami." Although there are local tendencies when it comes to the production methods, the altitude at which the tea is grown has a bigger impact. So one region, especially a mountainous one, can produce different-tasting teas. Detailed description of the tastes of each tea can be found on the "Thes du Japon" website.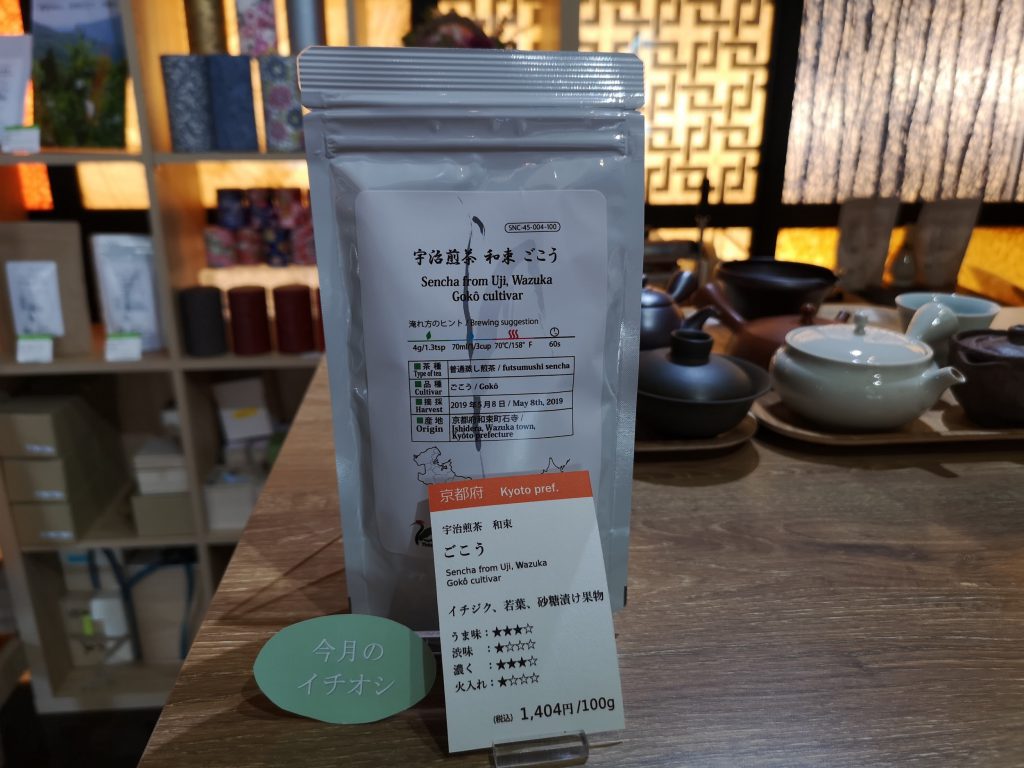 When it comes to appreciating the difference between teas, it's better to think of wine. There are dozens of grape varieties (Merlot, Chardonnay, etc…) that produce different tasting wines. Within a given country, the grape variety provides the biggest hint on what a wine will taste like. Similarly, the tea plant is divided into dozens of cultivars, each with its own taste, although to the untrained tongue they may be hard to distinguish.
Sometime in the past, there was an unfortunate push to have just one cultivar throughout Japan. As a result, three-quarters of Japanese tea comes from just one cultivar called yabukita that was bred one hundred years ago in Shizuoka prefecture. It's like the "cabernet sauvignon" for wine or the "yamada-nishiki" for sake rice. "What is fascinating for me, is to find new tea cultivars" continues Florent. This is obviously a topic that Florent is passionate about, and at times I find it hard to keep up – I'll need to read up on it more on his website!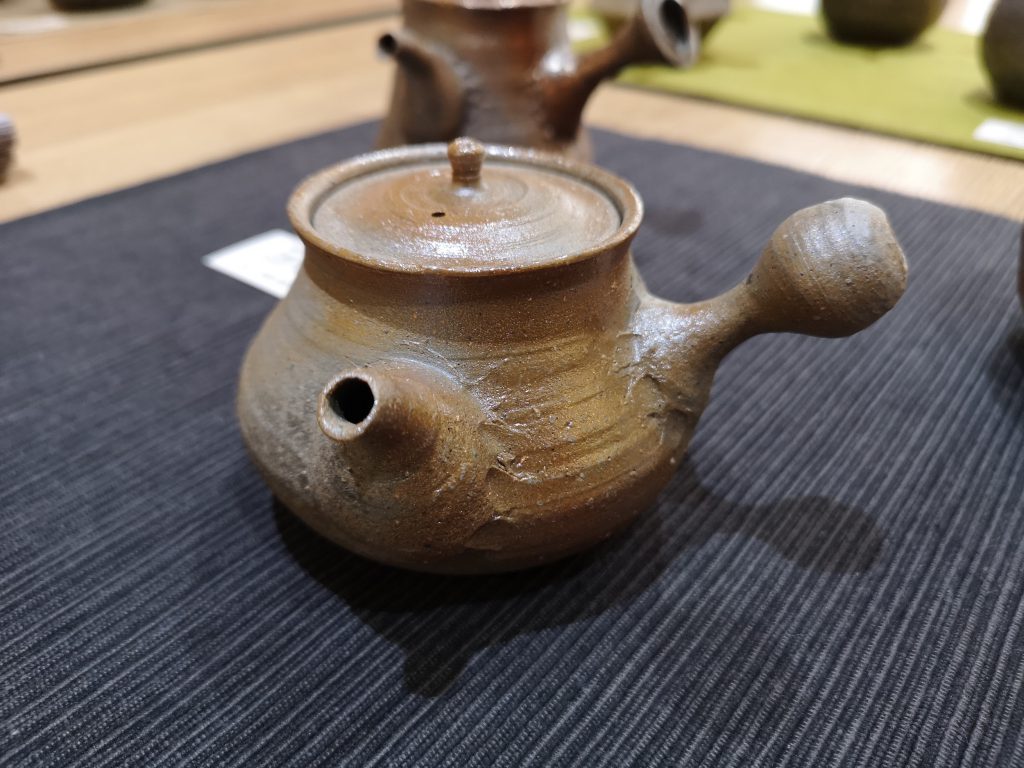 The different types of tea are also classified according to the production method: whether the leaves were shaded and for how long during growing, and whether the leaves were picked first in the spring or later in summer or autumn. These differences probably have the biggest effect on the taste, so it's good to know a little about it before selecting your own tea.
About seventy percent of Japanese tea is sencha, unshaded tea that was picked relatively early. Gyokuro is a tea that was shaded for some time. The former has less "umami, the latter has more. These two teas are quite different, and it can be interesting to buy one of each to enjoy at home. Bancha is a lower quality of tea that was picked late in the season. It's a good choice if you just want to drink a lot of tea without worrying about the taste too much There are other kinds of Japanese tea including Japanese black tea, that are worthwhile exploring, and can be found at Thés du Japon.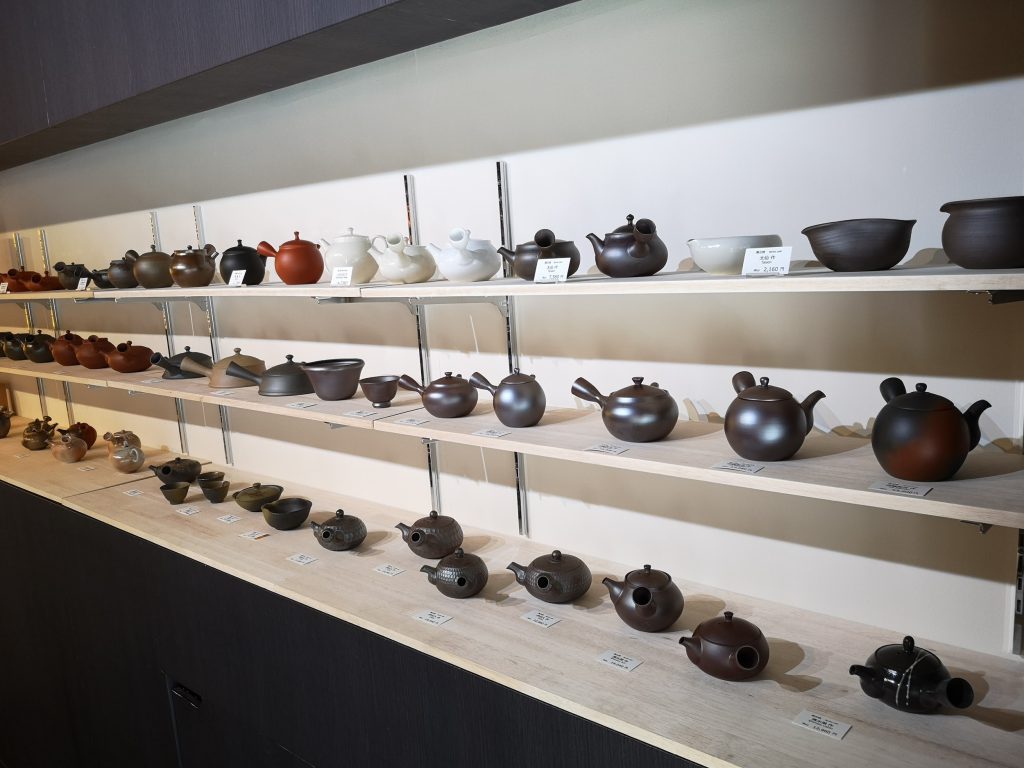 The Thés du Japon Yanaka Boutique
After we concluded the interview, I had a look at some of the teas on sale in the shop. Organised by producing area, each tea comes in hundred-gram Thés du Japon custom packaging. Information on the package is in Japanese and English, which one rarely sees in Japan. In large text, the kind of tea is mentioned, the place it was produced in, and the cultivar. Below are the brewing suggestions with the amount of tea, water for one cup, temperature, and time, meaning that even a beginner like myself can enjoy the tea at home.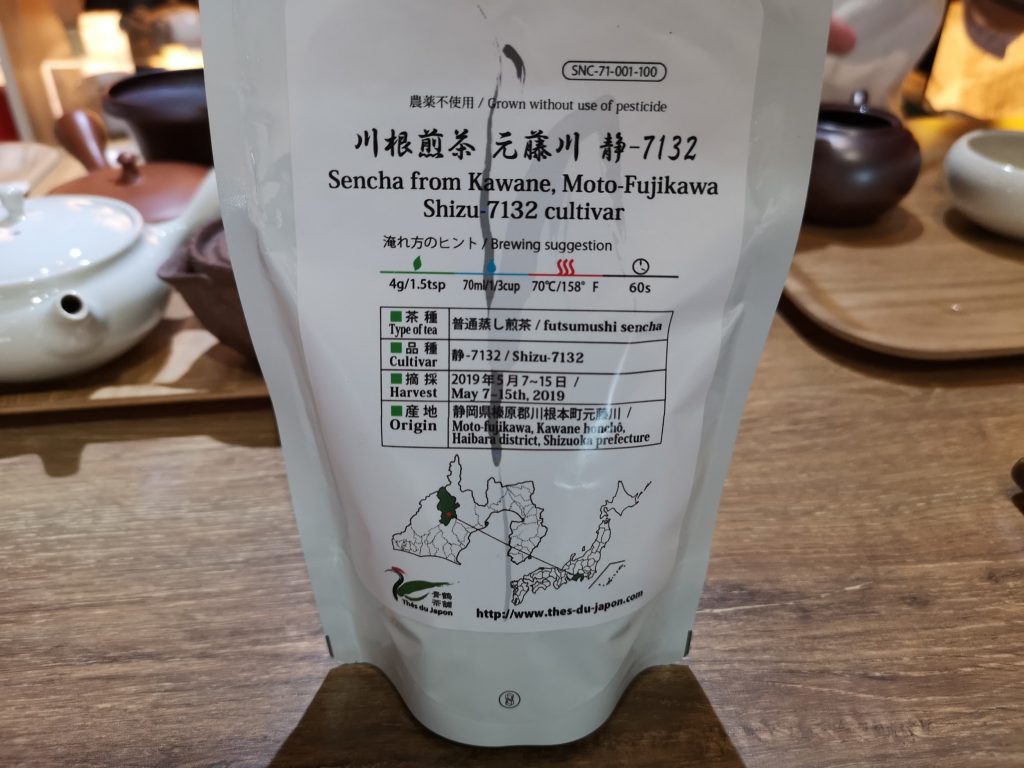 At the very bottom is more detailed information including the cultivation date. Finally, a map showing where exactly in Japan did the tea came from, a detail which I thought was really thoughtful since most overseas visitors aren't all that familiar with local places in Japan. It's important to note that all the teas sold at "Thés du Japon" were grown without the use of pesticides.
I asked Florent why he chose the quiet, traditional neighbourhood of Yanaka for his store, instead of the busy and modern neighbourhoods of Shinjuku and Shibuya. He replied that in addition to being affordable and convenient, it had become one of the must-see sights in Tokyo. "Recently more and more tourists are coming here looking for authentic Tokyo. There is a new hotel nearby, and I often see big groups of tourists walking down the street".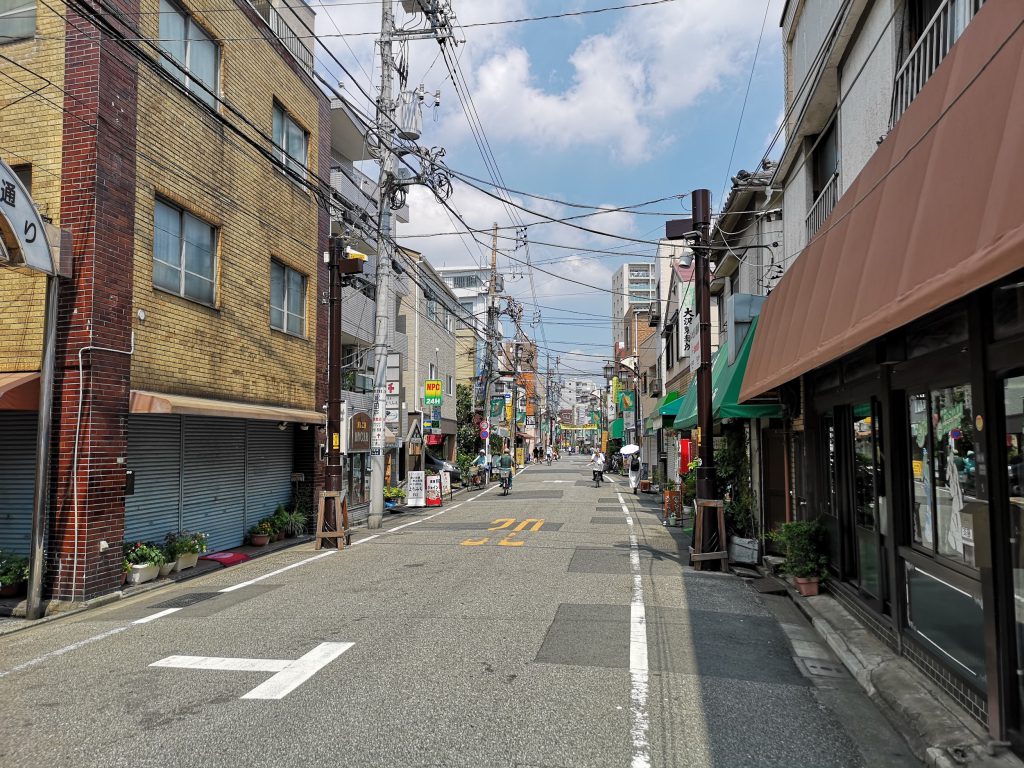 He also told me that "I target people who are passionate about tea, and I know they will make the effort to visit my store" He also does seminars in the store for groups about preparing and tasting Japanese tea. So far, they have been held in Japanese for Japanese enthusiasts, since the average tourist doesn't know so much about Japanese tea…yet.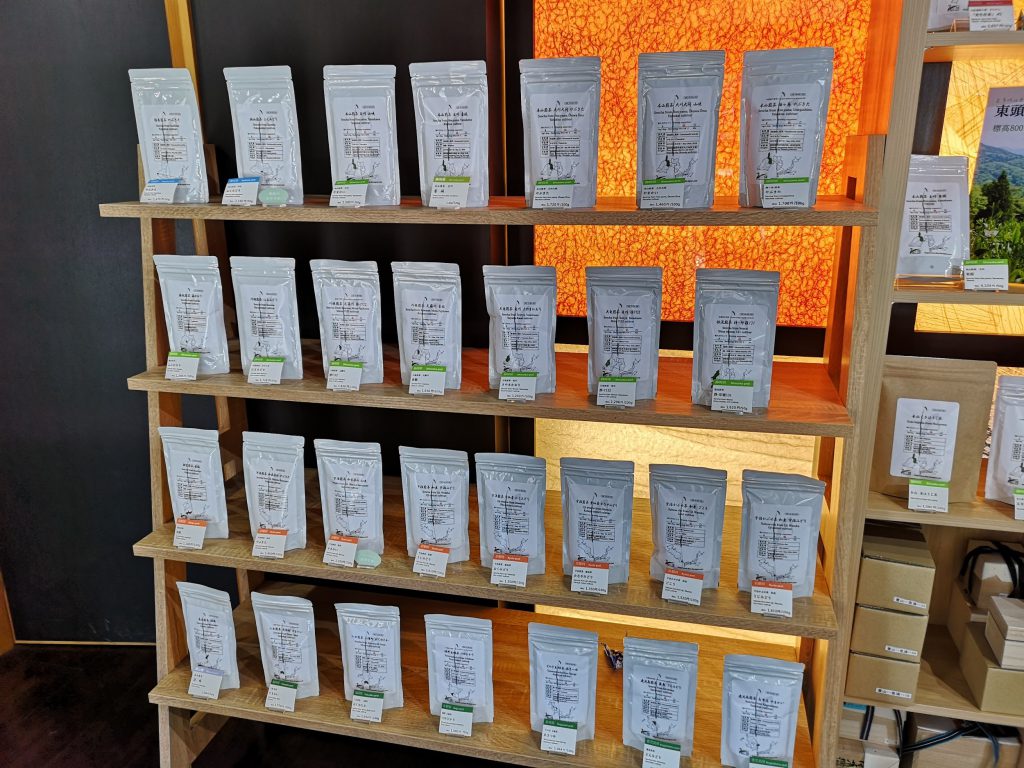 The Future of Japanese Tea
While checking out the products, I realised that Japanese tea was more complicated than I had thought. It turns out that, I am not so different from the average Japanese consumer. Florent went on to explain "There is still a lot to do when it comes to educating people on Japanese tea. For a long time, it wasn't produced or bought for its taste, and it's only really since 2015 that interest has been increasing."
I asked if social media was the cause, but Florent was guarded in his reply, saying that social networks can spread a lot of information, but not all of it is good. "In reality, we are at a crossroads – shall we focus on making money or growing high-quality tea?"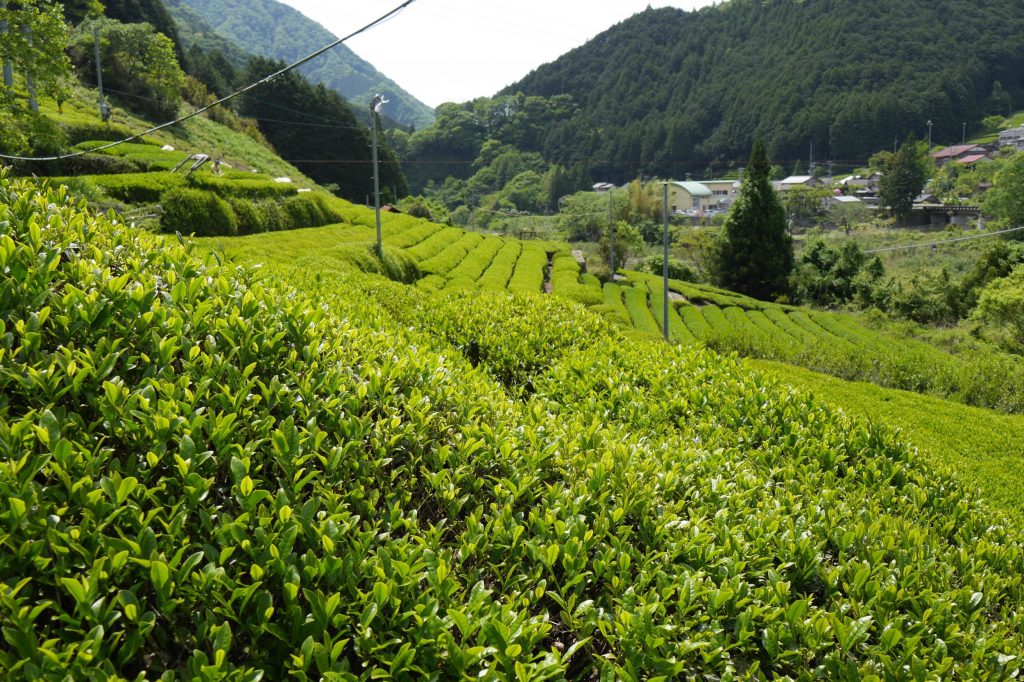 Food for thought, or should I say something to reflect upon while sipping a cup of Japanese tea? With so many choices when it comes to Japanese tea, it's a good thing to have a "Japanese Tea Sommelier" at hand who can find the best tea for you based on your preferred taste!