Tokyo is massive. The megacity, which doubles as a prefecture, includes endless urban cityscapes, tropical islands hundreds of kilometers off the coast, and mountains crisscrossed with hiking trails.
A city of cities (also known as wards), Tokyo is filled with variety, and this is both a blessing and a curse. There's something new and exciting around every corner, but when it comes to settling down, how do you know what part of town is right for you?
Join us for this roundtable discussion, where we try to tackle this very dilemma.
A Unanimous Frontrunner
Anthony: So today, let's discuss our favorite places to live, work, and play in Tokyo. Who would like to start?
David: Well, when I first moved to Tokyo, I spent a lot of time in Shinjuku, so now it's got a nostalgic feel to it. I worked there for about five years, so I find that I often tend to gravitate back to Shinjuku. I guess the main reason is because there are so many restaurants. Anytime you're looking for a place to eat you'll always find something in Shinjuku. I go there at least several times a month, even though I don't work or live there anymore.
Amelie: Same for me as well. I think it's one of the best places to go out with friends, especially for food and drinks. My friends are always planning something in Shinjuku or Shibuya.
It's also a very good place to go when you have friends visiting from home or other countries because it's easy to find restaurants that suit them. Plus, there's the neon lights, which are always impressive. The same goes for Shibuya. It's easy to create an impressive evening of activities: walk among the lights at night and then find a nice place to eat.
David: One reason there are so many restaurants in Shinjuku is that there are a lot of tall buildings. It's a three-dimensional place—it's surprising how many restaurants can fit in a place like Kabukicho.
Amelie: It's a good place for newcomers to learn that there are restaurants way upstairs, hidden in weird places [laughs].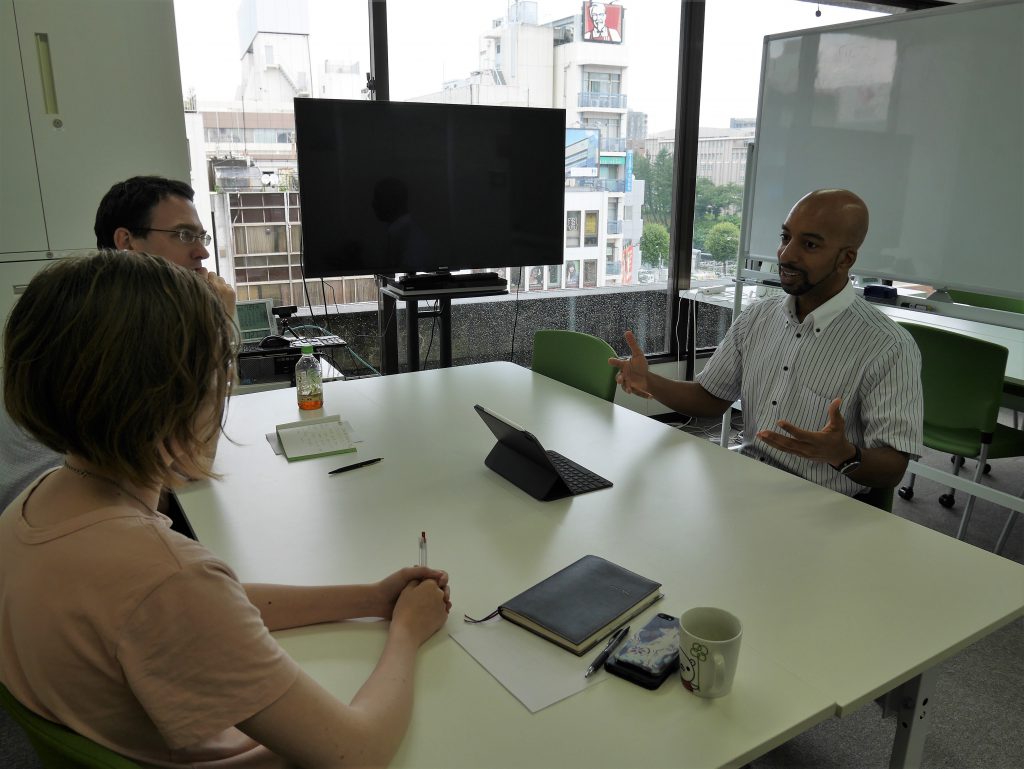 Anthony: At the risk of turning this into a boring conversation, I have to say that I agree with you both. Anyone who knows me and follows my work knows that I'm a Shinjuku fanboy. Just like you, my career in Japan started in Shinjuku, and it's hard to beat the sense of familiarity that comes from that.
I actually lived on the edge of Nishi-Shinjuku for about eight years. It was incredibly convenient. As a major transportation hub, Shinjuku is perfect for those who work in various locations throughout Tokyo.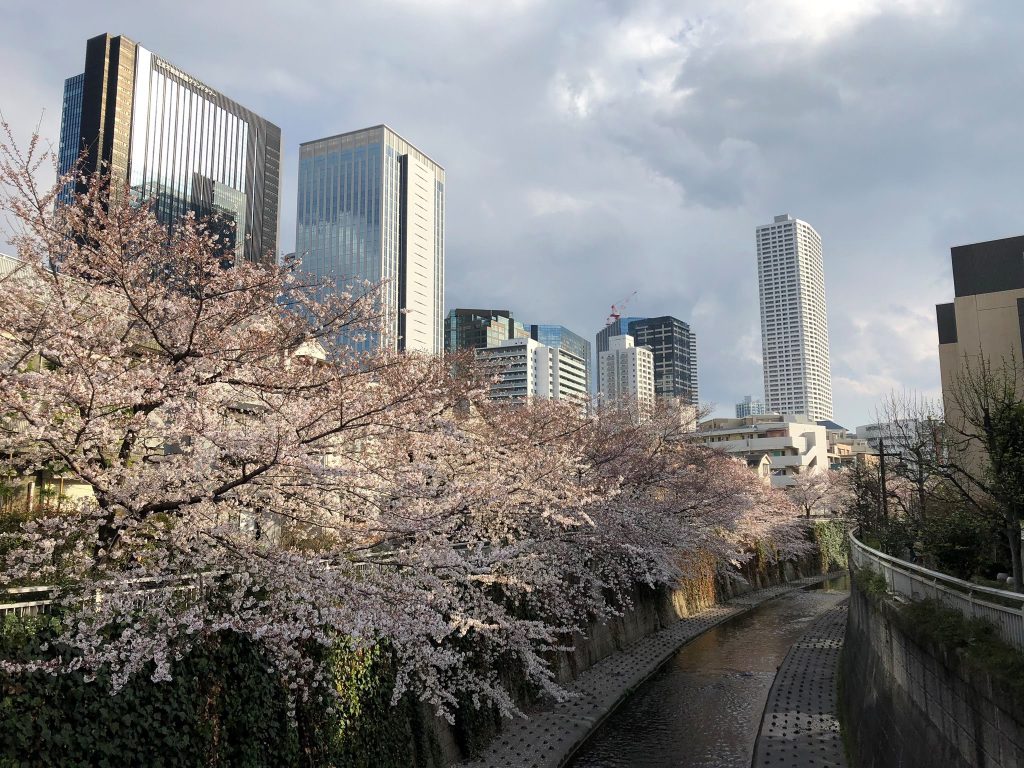 Nishi-Shinjuku is one of the most convenient places to live in Tokyo—especially for young professionals.
I also enjoy the ward's two large parks, Shinjuku Chuo Park and Shinjuku Gyoen. I especially love the Nishi-Shinjuku skyscraper district, where you can have amazing, affordable meals on the top floors of tall buildings with amazing views of the city, day or night. Then you have Shinjuku's east side, which has all of the shopping you could ever want: Isetan, several UNIQLO and Muji stores, three huge movie theaters… Yeah, Shinjuku is a hard place to beat.
Beyond Shinjuku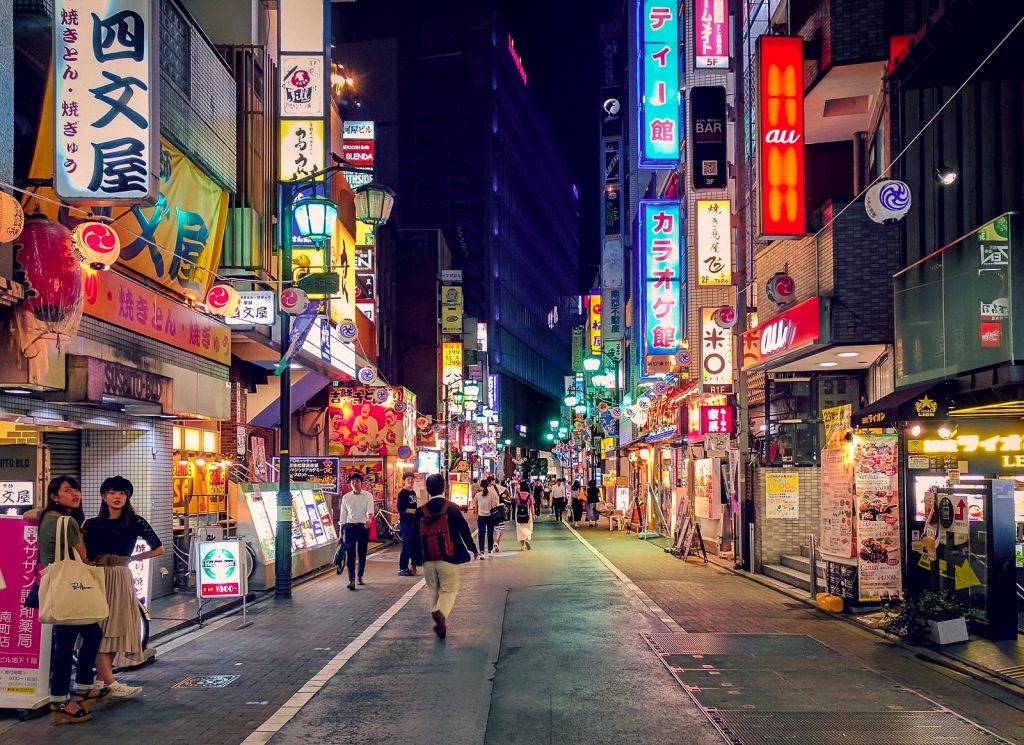 Kichijoji at night (photo by Aleister Kelman via Flickr)
Amelie: Well, I'm very proud of the place I'm living in right now. I recently moved to Kichijoji. I didn't know the place before I moved there, but now I'm becoming a Kichijoji… fangirl [laughs]. It's got all the best of Tokyo packed into one small place. Just like Shinjuku, you've got all the big department stores and electronics stores such as Yodobashi Camera. There are also plenty of great places to eat and drink. There's a place called Harmonica Yokocho, which is a bit like Omoide Yokocho in Shinjuku but a bit smaller.
Then there's Inokashira Park, which is awesome all the time. I also like the little retro galleries and cheap shops—great for buying odds and ends. There's also an upscale and trendy part of Kichijoji. It's a bit like Daikanyama. So again, it's great having everything in one place.
The Kichijoji area might be a little bit expensive if you live near the station. However, if you're willing to live a bit further out, then you can find a good accommodation that's not too expensive. Plus, the neighborhoods away from the station are calmer—a little more like the countryside. So, if you want to live somewhere in Tokyo, Kichijoji is great. It's always high in the ranking of the places where Japanese people want to live, and at first, I never understood why. Now I understand, and I'm not moving anymore [laughs].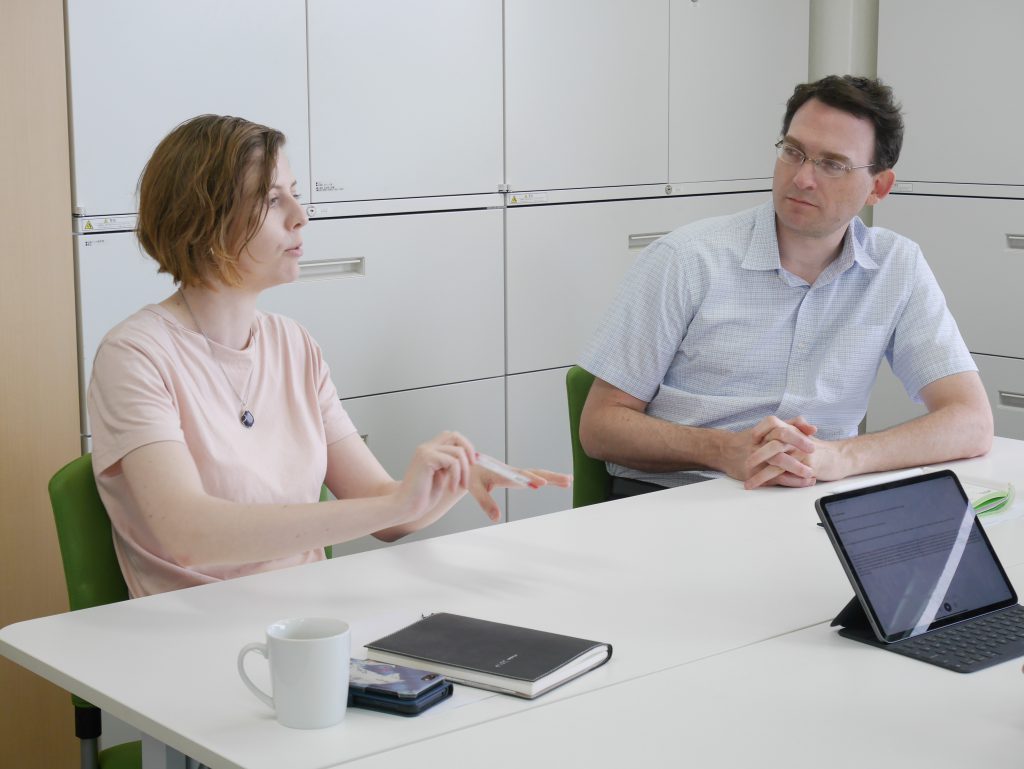 David: How long does it take you to get to Shinjuku?
Amelie: About 10 minutes by train.
David: That's good. If you go 10 minutes in the opposite direction, there is a place where I've never lived or worked, but I might like to do so in the future: Kagurazaka. It's very central.
Anthony: Well, technically, Kagurazaka is part of Shinjuku…
David: It is Shinjuku, but it's not anywhere near Shinjuku Station, and it has a completely different feel. There are more traditional restaurants—not only Japanese but also French. And these are not restaurants that are on the sixth or seventh floor of some high-rise building. They're often on the ground floor. They are spacious with pleasant decor.
Kagurazaka is also a great place for walking. I often end up going for a walk through the neighborhood before or after lunch. Once you leave the main street, there are all these very small, winding roads where you can see temples, bathhouses, and shrines.
Amelie: The small streets remind me of Kyoto at night.
David: It's also on a hill, so you can forget about the noise and bustle of the city. You can't see the skyscrapers so well. You just see the sky. It's quiet despite being in the center of Tokyo.
Exercising on the East Side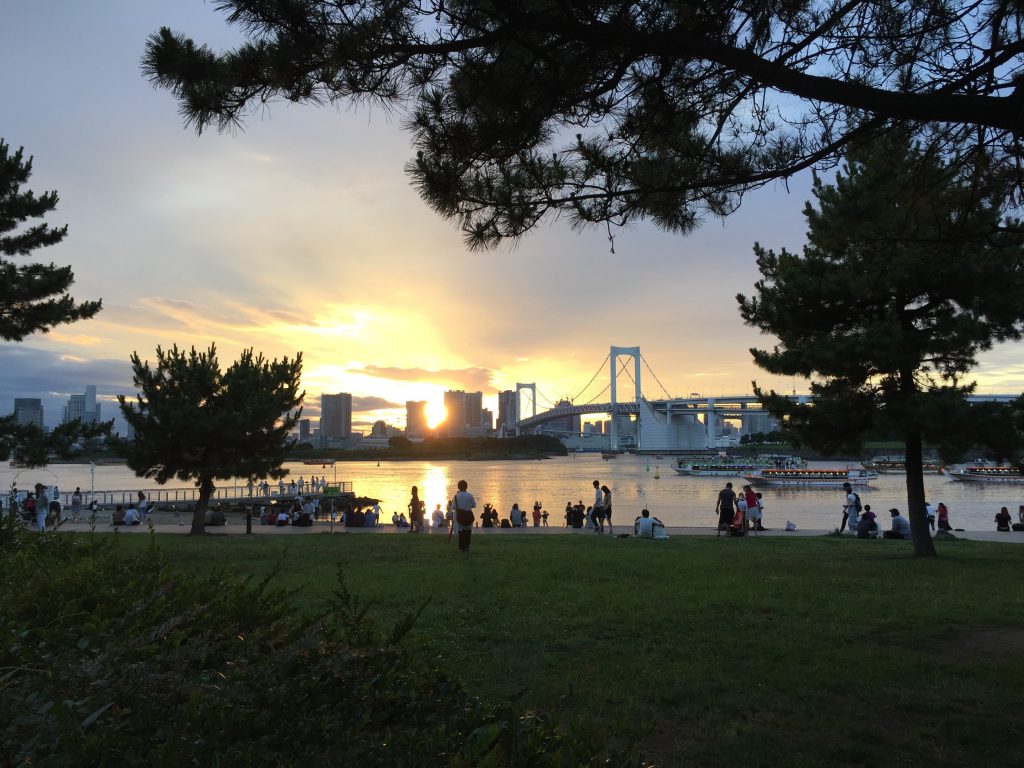 The Rainbow Bridge as viewed from Odaiba, one of David's favorite Tokyo cycling spots.
Anthony: All right, I'm going to mix things up a bit and throw out a wildcard. I'm actually interested in living near Daimon or Shiodome.
Amelie: Why? [laughs]
David: You can live there?
Anthony: You can, but it's very expensive [laughs]. But, just like Shinjuku, it seems like a convenient place to live. From Daimon, you can walk to Shimbashi and Ginza for your shopping needs. It's also nice to be so close to the ocean—where the Sumida River empties into Tokyo Bay. There are a lot of nice high-rise apartments there as well. Check out the area—it's right between Hamamatsucho and Shiodome stations.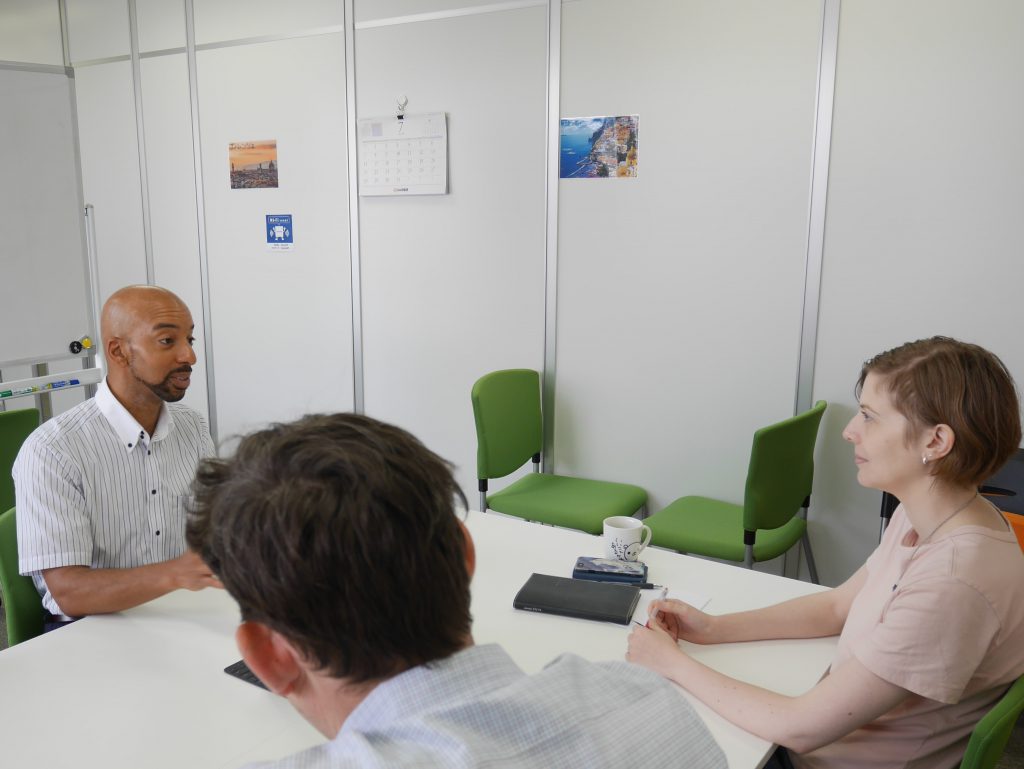 Making my pitch for living near Daimon Station.
David: That connects to another place that I like to go to for playing—and when I say playing I mean bicycling. One of my favorite places to cycle is Odaiba and the area surrounding Tokyo Bay. There are a lot of wide streets and stretches of straight cycling lanes along rivers or canals. The modern landscape of Odaiba and Shiodome, with all of the new buildings, makes the area an impressive, interesting place to checkout.
Anthony: To be fair, one of the downfalls of western Tokyo, which includes Kichijoji and Shinjuku, is the lack of cycling infrastructure. If you like jogging or cycling, there's just not a lot for you to conveniently see or do. But if you go to central or east Tokyo, you've got the Imperial Palace to jog around. Sometimes, the government closes the streets to car traffic and opens them up to cyclists.
David: And the terrain on the east side is all flat, right? [laughs]
Anthony: Yes—the area is wonderful for cycling. It's easy to ride to Chiba Prefecture and get into nature. So again, as much as I love some of the districts on the west side of Tokyo, it's not a great place for cycling and jogging.
Final thoughts: what about work?
Anthony: Does anyone have any final thoughts or comments on places that we overlooked?
David: Well, so far all of the places that we've mentioned are in Tokyo proper, but let's not forget Okutama or Akigawa, which are also part of Tokyo. I love those spots for hiking or nature walks.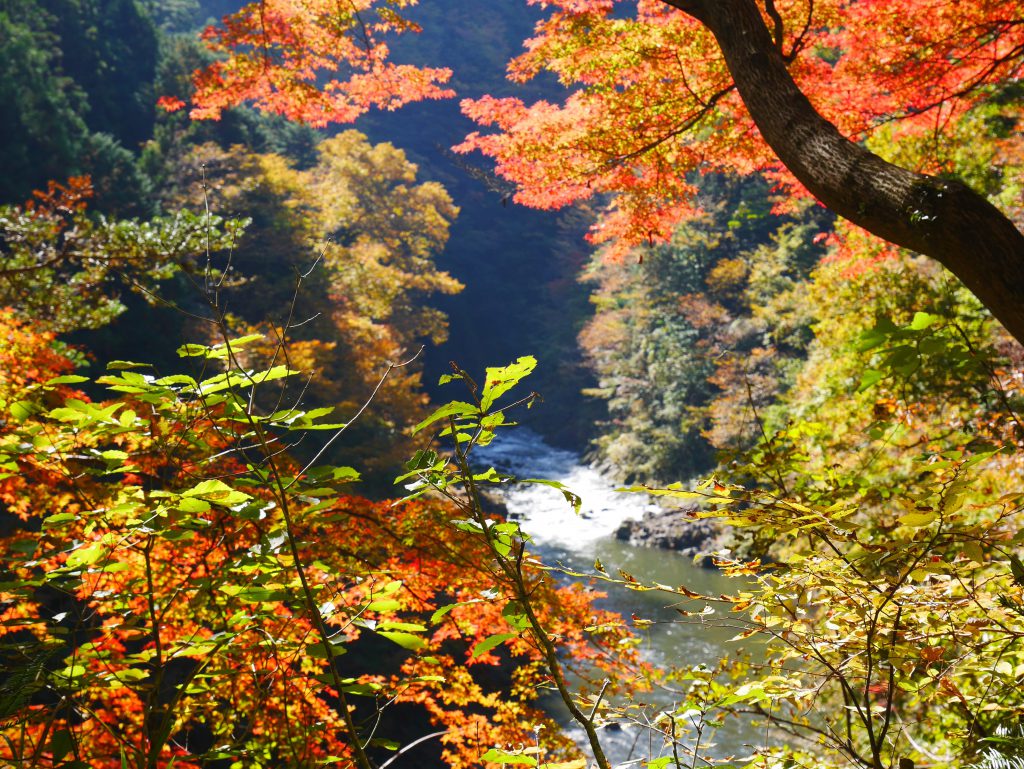 Okutama, technically part of Tokyo Metropolis, is a beautiful place to go hiking, especially in the fall.
Anthony: Good point. It's actually possible to hike in Tokyo! By the way, we haven't really talked about working. Does anyone have any favorite places to work?
Amelie: It's great if you can work in a place that has a lot of restaurants. Some companies are located in places where there's nothing to do and nothing to eat. Then, you have to order your meals from a bento company or something like that. So, it's a little bit sad when you don't have access to restaurants while living in a city that has one of the highest restaurant-to-people ratios in the world. So, if you can choose where you work, keep this in mind. But usually, we can't choose where we work [laughs].