A visit to Hachijojima, an island nearly 300 kilometers south of Tokyo, is the perfect weekend getaway. It's far enough from the big city to truly escape into nature yet close enough to be thoroughly enjoyed over a three-day weekend. In this article, I'll explain how to reach the island, introduce the top five activities to do there, and share a sample itinerary.
How to Reach the Island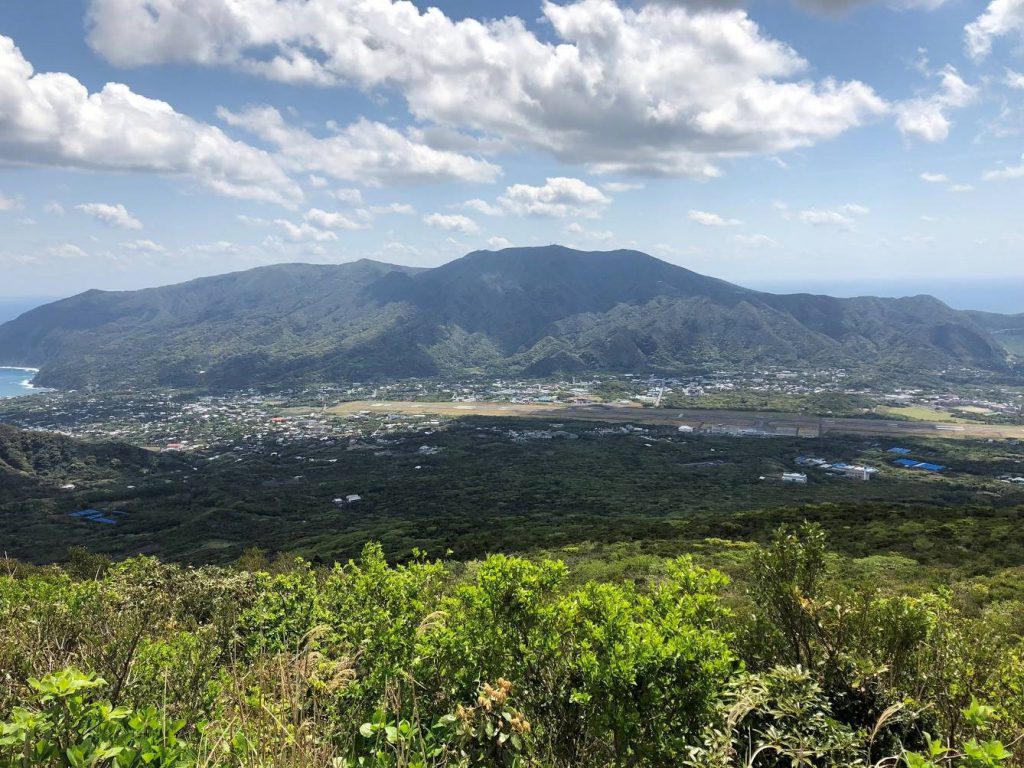 Catching a one-hour ANA flight from Tokyo's Haneda airport is the fastest and most flexible way to travel to and from Hachijojima. For the full island adventure experience, however, I recommend using the Tokai Kisen shipping company that operates daily ferry voyages to Hachijojima.
The ferry (Tachibana-Maru) takes over 10 hours to reach the island, but the ship is loaded with amenities, including various classes of cabins for sleeping. Tokyo departures are always at night, so you won't waste any time starting off on your adventure.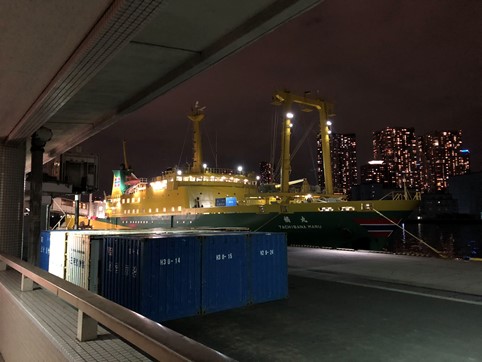 The return trip is during the day, but that makes for a spectacular opportunity to enjoy the sights, sounds, and fresh air of the high seas, culminating with breathtaking sunset views of Mt. Fuji. Learn more about traveling by ship—especially details regarding the Tachibana-Maru's accommodations—by visiting Tokai Kisen's official website.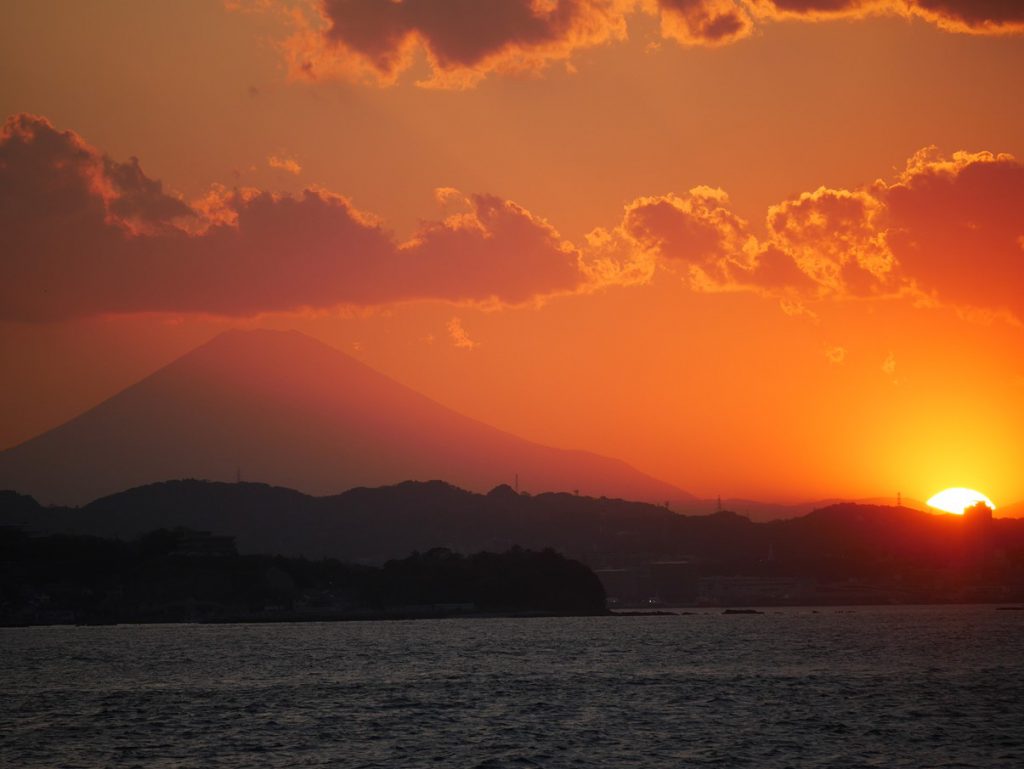 The Top Five Island Attractions
1. Hike Mt. Hachijo-Fuji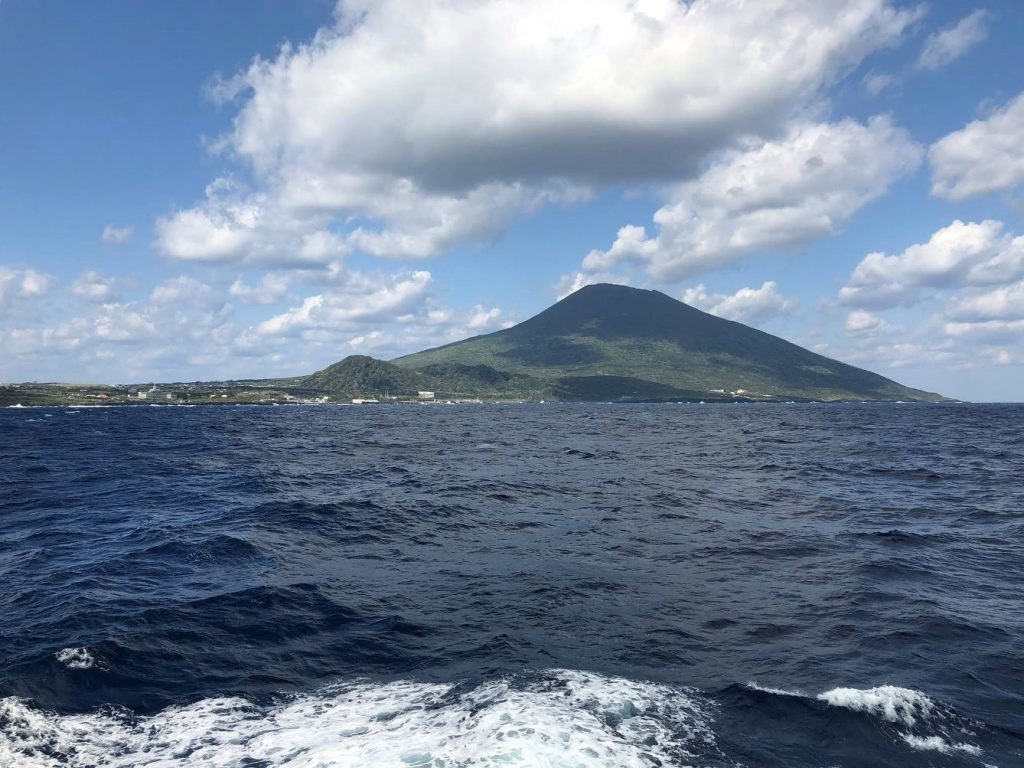 Don't let the name of this mountain intimidate you. At 854 meters high, it's a far cry from the 3,776 meters of its mainland namesake. An intermediate-level treck at best, hiking Mt. Hachijo-Fuji a round-trip hike (including a trip around the mountain's volcanic crater) should take no more than four hours. For an advanced experience, try hiking from the base of the mountain, which will take about seven hours. As the highest mountain of all the Tokyo (Izu) Islands, hiking Mt. Hachijo-Fuji is an experience that literally can't be topped.
2. Relax at Fureai-Bokujo Farm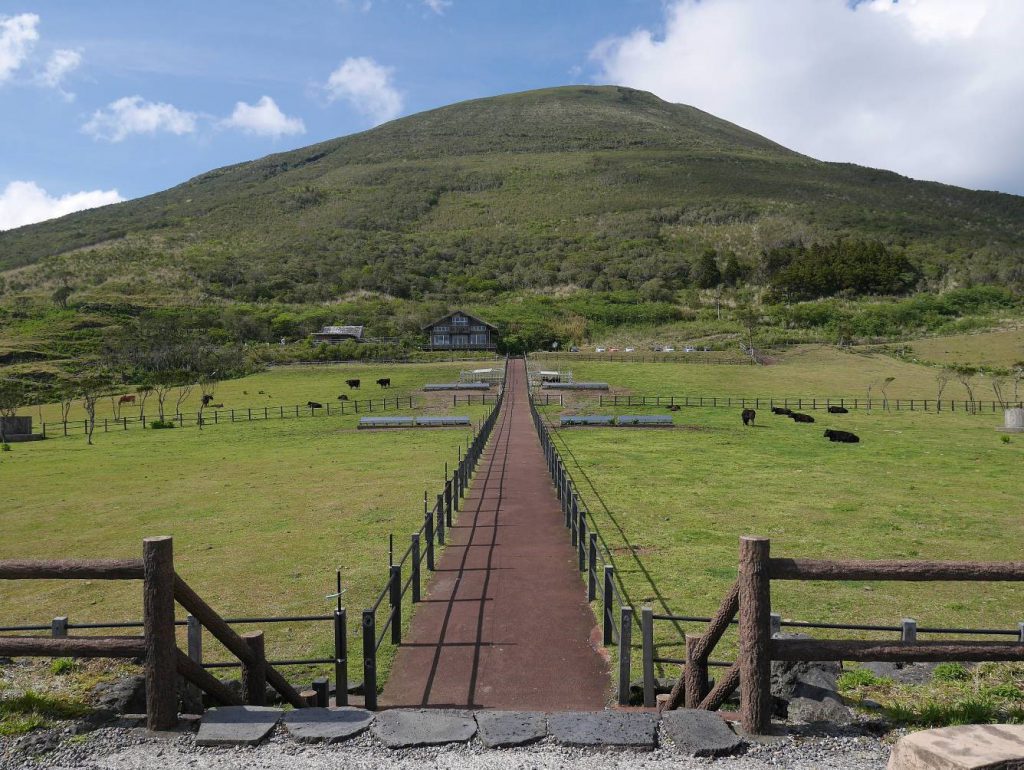 Fureai-Bokujo Farm is conveniently located near the trailhead of Mt. Hachijo-Fuji. It's the perfect place to relax after (or in the middle of) your mountain hike. Enjoy a packed lunch at the farmhouse and then go for a leisurely stroll among the cliffside pastures. If you're lucky, you may have a chance to watch one of the farmhands feed the cows. Best of all, the whole experience is free—unless, of course, you'd like to buy some farm-fresh ice cream.
3. Rent a Bike
Even if you rent a car (highly recommended) to travel around the island, cycling is an exhilarating way to explore while getting some exercise in the process. If you are staying at the Lido (Reed) Park Resort, you can easily rent electric bikes—perfect for tackling the hilly roads throughout the island.
4. Take a Dip in an Onsen (Hot Spring)
Like most popular travel destinations throughout Japan, Hachijojima has no shortage of hot springs. My favorite is Uramigataki Onsen. It's open to the public, free, and located in the middle of a forest near the beautiful Uramigataki Waterfall. It's a mixed-gender hot spring, so bathing suits are required. This makes it the perfect introductory onsen experience for those who might be apprehensive about bathing nude with strangers or traveling companions. Just remember: even though you are wearing your bathing suit, typical onsen rules apply. Be sure to rinse off before entering the spring.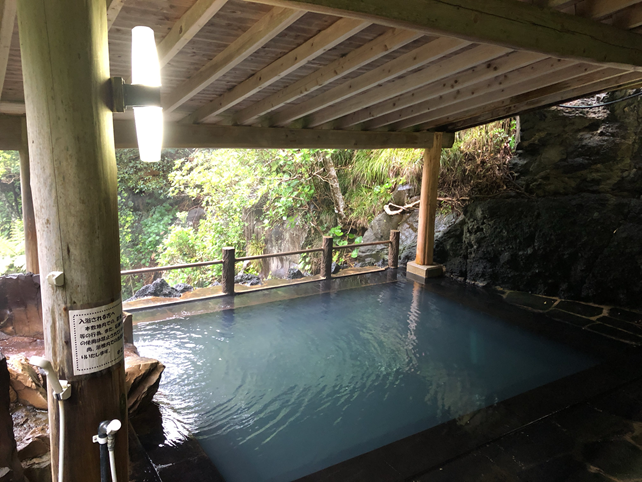 5. Snorkel With Sea Turtles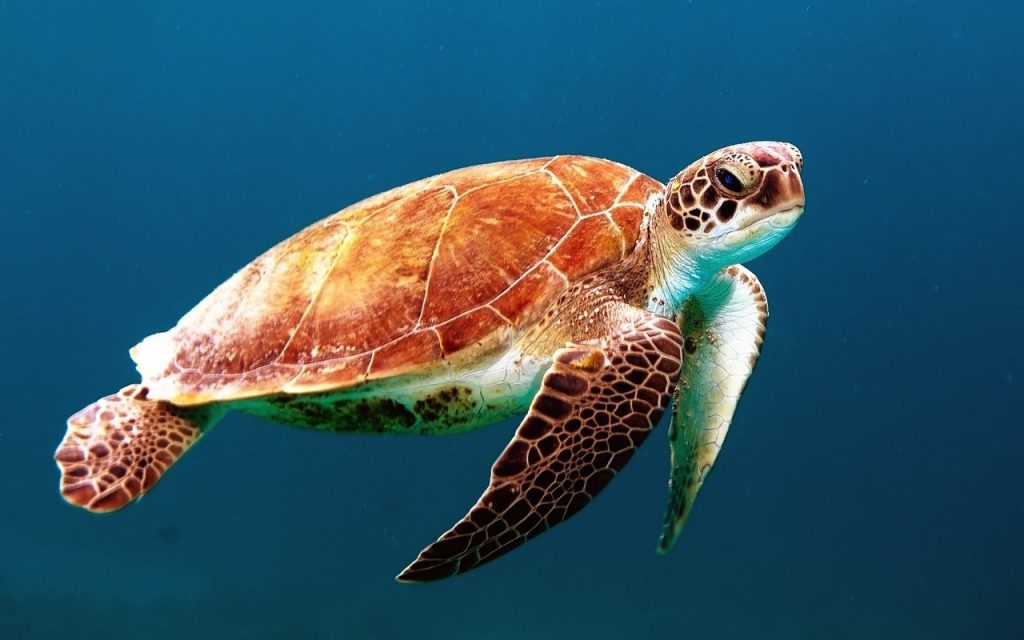 If you visit Hachijojima during the late spring or summer seasons, snorkeling is a must. Since the island is so remote, the sea is pristine and teaming with wildlife, including sea turtles. If you are staying at one of the larger accommodations on the island, the staff there may be able to assist with booking reservations. That being said, during the peak season, you should make your reservation well before you depart for Hachijojima.
If you find yourself in Hachijojima during the off season, consider swapping this activity for a fishing expedition. You can easily rent a rod and bait from one of the shops near Shideto Bay. The nearby port makes a great spot to cast your line, and, if you're lucky, you still might get to see curious sea turtles occasionally emerge from beneath the waves.
A Sample Three-Day Weekend Itinerary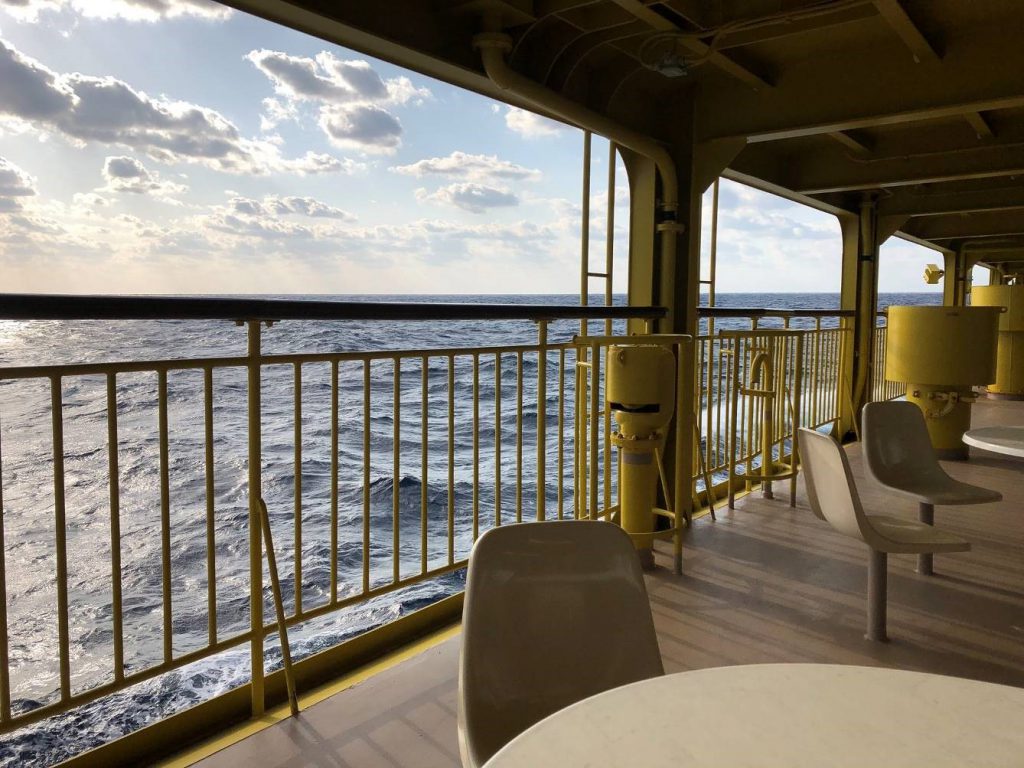 Friday Night
Overnight travel to Hachijojima via Tachibana-Maru
Saturday Morning
Pick up rental car
Hike Mt. Hachijo-Fuji
Fureai-Bokujo Farm
Saturday Afternoon
Uramigataki Onsen
Sunday Morning
Cycling
Sunday Afternoon
Snorkeling (or fishing)
Monday (all day)
Return to Tokyo via Tachibana-Maru
Travel Tips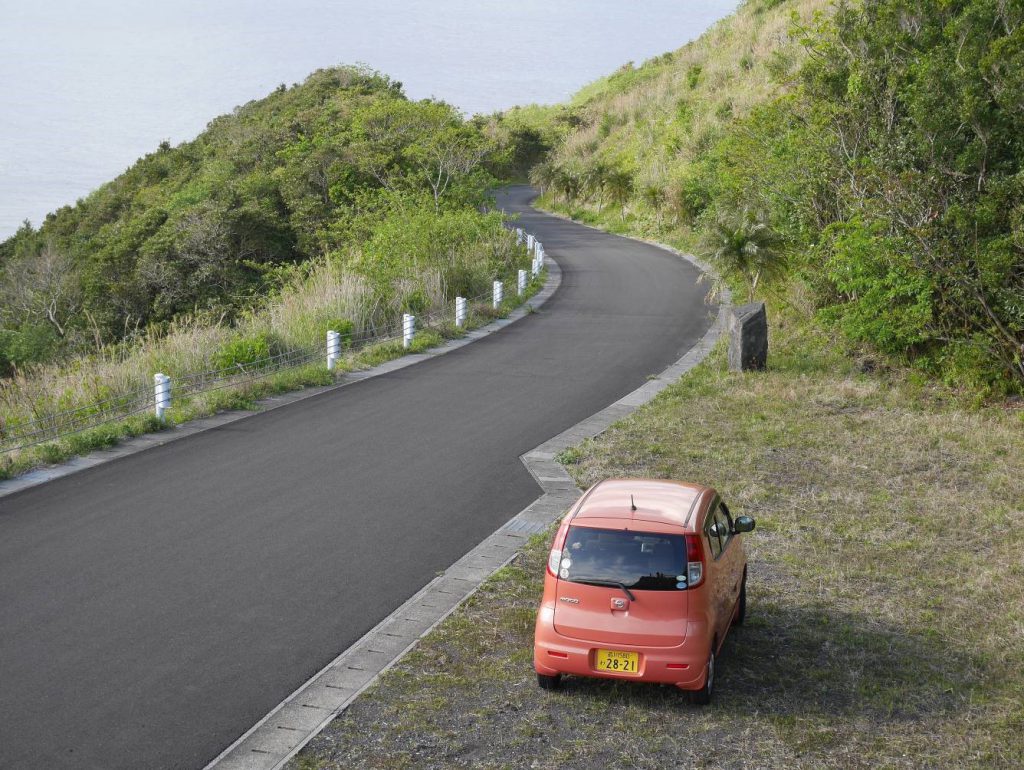 Rent a car. Although limited bus and taxi service is available on Hachijojima, renting a car is simply the best way to efficiently traverse the island and maximize your time. Be sure to make a reservation at least a month in advance.
Be prepared for inclement weather. According to the locals, Hachijojima is one of the rainiest locations in all of Japan. Additionally, the island and its surroundings seem to be a magnet for high winds and tropical storms.
As the classic adage goes, "Expect the best. Prepare for the worst." Pack a raincoat and consider alternative activities in the event that weather interferes with your itinerary. Check out the Hachijojima Visitors Center to get an idea of the best things to do on a rainy day.
If you are traveling by ship, make sure to pack seasickness medicine. In the worst case scenario, be prepared to extend your stay an extra day—severe weather can prevent ships and planes from reaching or leaving the island.
All of that being said, don't let these challenges deter you from traveling to Hachijojima. A little planning goes a long way to ensure that you'll have an unforgettable journey on what is truly one of "Tokyo's Treasure Islands."