Apartment hunting can be an exciting and/or daunting task, no matter your country. While there are many factors to finding the perfect place in Japan that overlap with apartment hunting abroad, there are likely many differences to be aware of as well. However, searching for general apartment hunting tips in English can sometimes even be downright unhelpful. "Check the thermostat, oven, carpet, and garbage disposal" are moot, since these apparati rarely exist in Japan; "What appliances are included in the unit?" is likewise, as Japanese apartments are often completely unfurnished, down to the washing machine and stove. As a single person on a modest salary, "How much counter space do you want?" seemed as exotic of a question in compact Japan as "How many peacocks do you want in your yard?" Reading about the American "necessities" I grew up with that are considered almost luxuries in Japan only served to make me homesick, stressed, and almost ready to give up.
Luckily, I learned a lot through the process and was able to find a wonderful apartment that was perfect for my needs and budget. Based on my experiences and research, I have compiled this guide to finding the best apartment for you in Japan, regardless of whether you speak Japanese or not.
Tips for Desk Research
1. Understand the difference between an アパート (apaato) and マンション (manshon). An apaato is short (about 1 or 2 stories) and usually made out of lightweight steel or wood. A manshon on the other hand is taller (3 or more floors) and usually made from concrete. An apaato may provide more privacy with less neighbors, but a manshon may offer better heat, cold, and noise insulation.
2. Also understand Japanese floorplan jargon. L, D, and K respectively refer to "living room," "dining room," and "kitchen." The number before the letters represents the number of bedrooms. For example, a 2LDK refers to a two-bedroom apartment with a living room, dining room, and kitchen. A 1K refers to an apartment with one bedroom and a kitchen, without a dining room or living room. A 1R listing is a studio apartment, or "one room."
3. Get a feel for floor space as well as how many rooms there are. A 2DK may be more cramped than an open one-room apartment. Don't judge the amount of space just by the numbers of L's, D's, and K's. In addition, lofts generally will not be calculated in the floor area, so check the floor plan, especially if you're looking at small rooms.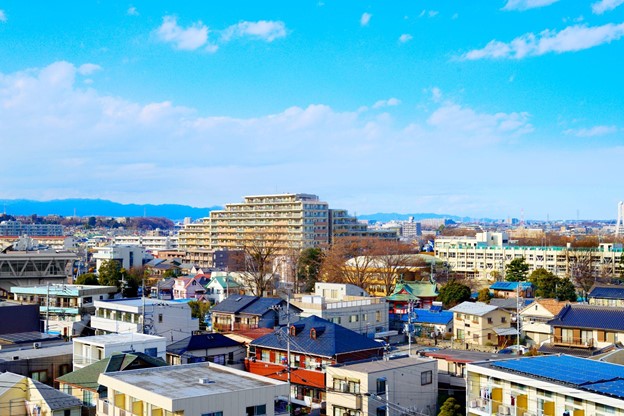 4. Housing discrimination is unfortunately legal in Japan. It is the landlord's right to refuse housing for any reason, including sexuality (see point 6), nationality, and race/ethnicity. If you want to avoid doing the search in Japanese and foreigner housing discrimination, websites targeting foreigners such as GaijinPot are a great resource. However, that convenience comes at a cost, as the listings are relatively limited and often more costly compared to sites aimed at Japanese locals.
5. If you know some Japanese or can get the help of someone who does, be sure to look at Japanese housing websites such as Suumo, Chintai, and Home's. Some apartment listings will repeat across companies, but some will be different, so it is worth checking out at least a few.
6. In recent years, more and more housing websites and realtors are starting initiatives to support LGBTQ+ residents. You can find a list of listings with LGBTQ-friendly landlords here.
7. Sign up for email alerts for apartments that fit your conditions. Most websites will have a button for you to set this up, so you can be first in line to check out new rooms as they open up. (Look for something like この条件の新着メールを受け取る Kono joken no shinchaku meru wo uketoru.) Some websites even have a function where you can communicate your conditions and a realtor will personally send you listings that you might like.
8. Start your search with the most conditions and filters (including the number of public transport transfers you will need to make to get work), and gradually ease up on them. Think of your priorities and consider what we are willing to negotiate. Speaking of which, how close is the listing to the nearest supermarket, train station/bus stop, hospital, 100 yen store, convenience store, drugstore, and police box?
9. Check that the land was not previously a wetland by looking at old maps. Converted wetlands have weaker stability and are more prone to earthquake damage.
10. Is the apartment close to a river or park? A river may be viewed positively as providing calming nature to some, and negatively as close to smells and bugs and disasters (flooding, etc.) to others. A park may be viewed similarly—as either close to nature or as close to bugs and noise.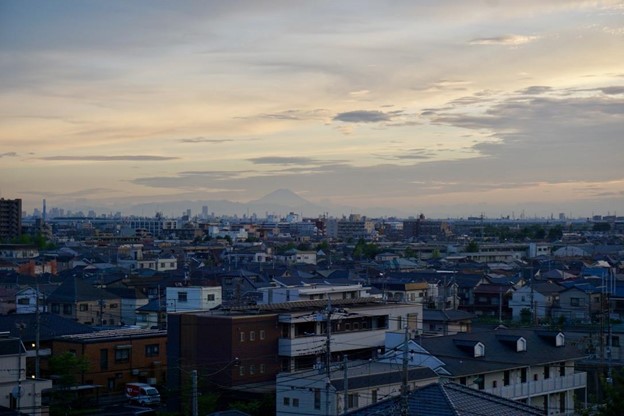 11. What floor is your apartment on? The first floor is often the least coveted as humidity and bugs tend to gather in lower floors, and it is more prone to theft (watch out for your laundry) and noise/lack of privacy from outside. However, you would not need to worry about treading lightly on your wooden floors lest you wake a downstairs neighbor (and cockroaches tend to find their way in anyway).
12. If the apartment is above the ground floor, is the complex equipped with an elevator? Keep in mind that you'll be moving heavy furniture and will likely need to pay extra if you hire a company to move your belongings up the stairs.
13. What direction do the windows, rooms, and veranda/balcony face? With a bedroom with east-facing windows, you may wake up to the brilliant, 4:00 am sunlight in the summer unless you have heavy-duty curtains. Assuming they're unobstructed, verandas and balconies are best facing the south to pick up the maximum amount of sunlight. However, even south-facing windows and balconies will be moot if overshadowed by a tall, neighboring building.
Tips for Working with a Realtor
14. Make sure your realtor can negotiate on your behalf if you find an apartment to your liking. If you have any Japanese language abilities, make sure you convey that to your realtor, as this may help ease prejudice or worries about communication, and therefore potentially reduce the risk of housing discrimination based on language ability, ethnicity, race, or nationality.
15. Ask why the previous tenant left. Additionally, directly ask if any accidents or unfortunate events have happened in the apartment before (事故や事件のあった部屋ではないですか Jiko ya jiken no atta heya dewa nai desu ka?) While some people may openly target 事故物件 (jiko bukken, or apartments in which something unfortunate, such as a death or injury has occurred) because they can be sold for extremely cheap, make sure you aren't tricked, or otherwise know what you're getting into. For example, there are major implications between whether the previous tenant died of a heart attack, asbestos, or a violent stalker. Realtors are legally bound to divulge this information if asked, but may try to hide it otherwise.
16. Ask directly what the middleman fees (仲介手数料 chukai tesuryou) and the contract renewal fees (更新料 koshinryo) are. The middleman fees refer to the cut that the realtor gets for introducing you to the apartment, which tend to be equivalent to 0.5-1 month of rent. Renewal fees are usually paid directly to the landlord and tend to be about one month's rent. Note the uncertain language here—payment could be 2 months' rent, and it's possible that the realtor will demand renewal payment as well. Don't leave room for unpleasant surprises. Remember that the same listings may appear on different housing information websites, so if you feel the middleman fees are too high, try another company with the same listing.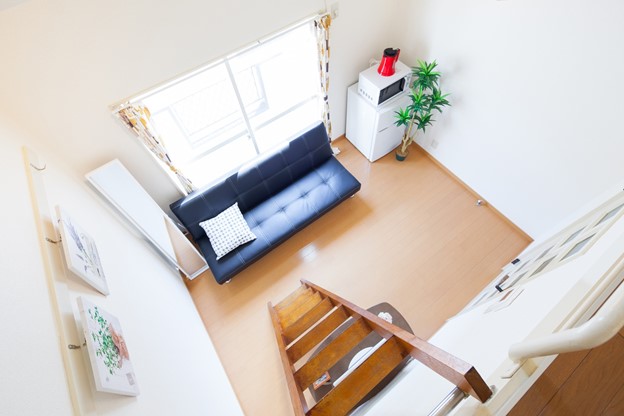 17. Key money (礼金 reikin), money to the landlord to "thank" them for letting you live here, is technically illegal. However, this practice is so ingrained in Japanese society that it is still common and almost impossible to negotiate out of entirely. However, many more Japanese people are being put off by key money, and some apartments have done away with the custom.
18. Ask what the deposit (敷金 shikikin) covers, and make sure you know exactly what the conditions are for you to get it back. Right before you move your things in, take pictures of the apartment so you can have a higher chance of getting it back. Some landlords will use it for the "cleaning fees" when you move out, so there is a chance that you will never see it again. Be prepared.
19. Speaking of cleaning fees, clarify what that will cover. In my case, the 20,000 yen cleaning fee entailed nothing more than a quick hose-down, so I had to thoroughly clean my apartment before leaving or else face massive charges.
20. Get every single price and negotiation in writing, and even if it is all in Japanese, read and understand all materials before you sign anything! Even if you don't need a guarantor, you are strongly recommended to bring along a Japanese friend or coworker to help you if you are not comfortable doing all of this in Japanese.
And there you have it! Stay tuned for my next article, in which I share my top 20 points to look out for and questions to ask when you visit the apartment.
---