In my previous article, I shared 20 tips for research and communication as you go about the search for a new apartment. Hopefully, you will find a few apartments to your liking and want to go see them in person. This time, I want to share my top 20 pointers for what to check when you make that visit.
As always, while some items on your checklist may be the same as in your home country, many will be different. Some items will be of a similar line of thinking but taken in a different form. Let's take safety for example. My home state of Indiana in the USA is prone to tornadoes but doesn't experience significant earthquakes; Japan is the exact opposite, so standards for natural disaster defense will look different. You likely need to be mindful of "safe" vs. "dangerous" neighborhoods in the US, while personal safety concerns in Japan would more likely be influenced by how well-lit your neighborhood is and where the nearest koban (police box) is.
So with this in mind, let's get straight into it!
1. First, if you decide the place is at least 80% to your liking, go check it out. This is especially true if there will likely be some competition, which is particularly high in the spring. April is the beginning of the new fiscal year in Japan, so most turnover in apartments happens around then. On the other hand, you may have more negotiating leverage if you search after April since competition will have dropped significantly.
2. This may seem obvious, but take thorough notes and pictures to record your impressions and jog your memory. I find that my memory tends to be weaker when I'm operating in Japanese rather than my native language. Make sure you don't have any lingering questions or doubts due to forgetfulness when you think back on the apartments you've checked days or even hours later.
3. Check beforehand if the apartment is child-, instrument-, and/or pet-friendly, and while you're there, keep your ears tuned to the neighbors. Walls in many apartments (especially wooden ones and apaato) tend to be thinner, and wooden floors carry noise. In addition, tatami can be easily damaged and may require replacement earlier than expected if you have a child or pet. Landlords will have differing allowances, and even if none of them apply to you, keep in mind they may apply to your neighbors.
4. How safe do you feel? Do you have an interphone for your room and security cameras in the building? If your schedule allows it, visit the apartment (or at least walk around the area) both during the day and at night, on a weekday and weekend, to get a better feel for security and noise. Japan is often known for having a lower crime rate than many other countries, but crime does happen. I myself have had to call the police more often in Japan than in the US. This is not to imply that one country is more dangerous than the other, but to emphasize that crime can and does happen anywhere, regardless of the rate of reporting or international reputation.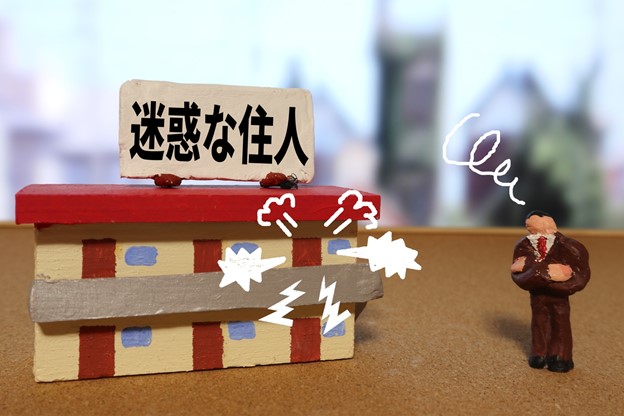 5. Does your apartment have a veranda (with a roof) or a balcony (without a roof)? This will affect hanging laundry out to dry on potentially rainy days, etc. This is especially important for top-floor apartments. If your room is close to other buildings, it may be more vulnerable to break-ins.
6. If looking for a corner room, make sure that the benefits are sincere. A corner room may still be close to other buildings, affecting noise and privacy.
7. What kind of gas does the apartment have? Is it LP gas (orange hose) or toshi (natural) gas (beige hose)—or is it all electric? While there are pros and cons to both, natural gas tends to be somewhat cheaper, and all-electric even cheaper (although your burner will not likely heat up as quickly as with gas).
8. How well insulated is your apartment in terms of noise (遮音 shaon) and heat (断熱 dannetsu)? Single-pane windows are quite common. Check the indoor temperature with the windows open and closed, both during the daytime and nighttime if possible. You may need to invest in some insulating curtains and gap-stoppers. (Even though my apartment was relatively well-insulated for Japan, I still had to bubble-wrap my windows during the winter.)
9. Check the number and location of air conditioning & heating units. Japan uses individual machines attached to the walls for air and heating, unlike America and many other countries with central heating. They can be expensive to buy individually, costing about 50,000 each. Imagine being in each room of your apartment in the middle of winter and summer, and visualize which rooms/areas of the rooms will have access to the unit.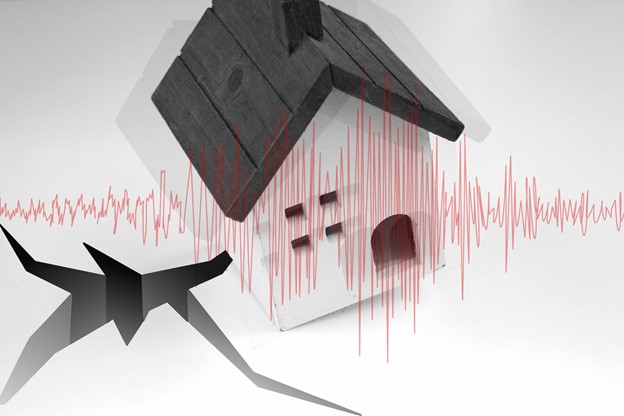 10. How well protected is it from earthquakes (耐震 taishin)? Revisions to building codes in 1981 and the 2000s required buildings to have some level of resistance to earthquakes, so this is especially important if you are looking at older structures.
11. How well protected is it from fires (耐火 taika)? Is there a fire alarm, and where is the nearest fire extinguisher? This is especially important when looking at wooden apaato.
12. Take a marble, bead, rubber ball, or other round object and put it on the ground. If it moves, your apartment is tilted, which may be a red flag for an unstable foundation or a loose build. Again, this is especially still worth checking if the apartment building was constructed prior to the reforms noted above.
13. Does the size of your refrigerator and washing machine fit the spaces provided? Measure all dimensions beforehand.
14. Check where the washing machine will go. Some apartments will have them outside on the veranda/balcony, and some will have them inside. Placing them outside will save space and make hanging laundry more convenient, but may be uncomfortable in the cold winter months.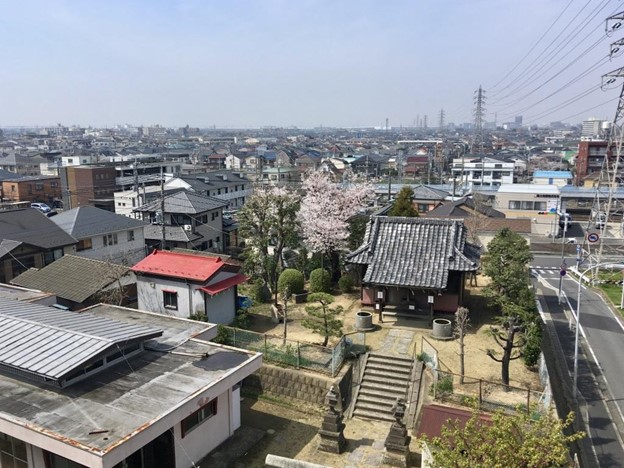 15. How much storage space do you have? Do the closets have bars to hang clothes, or will you need to install one yourself? I'm always surprised by the sheer amount of things I have when I move.
16. How does your apartment smell? Check both inside and the outside—if you have a heavy smoker for a neighbor, the smell may seep into your room or drying clothes.
17. Moisture can do great damage. Is there any mold or condensation on the walls, ceiling, windows, etc.? Are there any rain leaks in the ceiling? You will be able to tell by any marks or yellowing on the ceiling.
18. Will some renovations be necessary to get internet access? While many larger apartments may already be internet-friendly, some smaller, very old, or new apartments may need some construction (which would take about 2-3 weeks) for you to set up online access. You may want to directly ask if you can use the internet in the apartment from day one of moving in, and use a foreigner-friendly service such as Asahi Net to find the best connection for your area.
19. Does the landlord live in the same complex? This may affect how quickly they can respond to any problems, such as a water outage, broken AC, or mold infestation.
20. Inspect the common spaces such as post boxes and garbage collection areas. Many apartments have a monthly charge for public space maintenance (共益費 kyoekihi or 管理費 kanrihi) on top of normal rent and utilities, and you'll want to make sure this money is being used effectively.
There you have it! What are your top priorities during your apartment hunt? Leave a comment down below about your favorite tips, and best of luck during your search!
---