Most startup founders and industry experts agree that cultural and technological shifts in Japan have made entrepreneurship more attractive and accessible than ever before. Regardless, launching an enterprise is rife with challenges, especially if you're doing so in a country and culture other than your own.
In this article, I share the stories of three Japan-based international entrepreneurs who have not only overcome those challenges but also discovered the advantages of starting a business abroad. Read on to discover how Tia Haygood, Dustin Ikeda, and Garry Pearson established themselves in Japan and the advice they have for those who aspire to follow in their footsteps.
Tia Haygood, CPP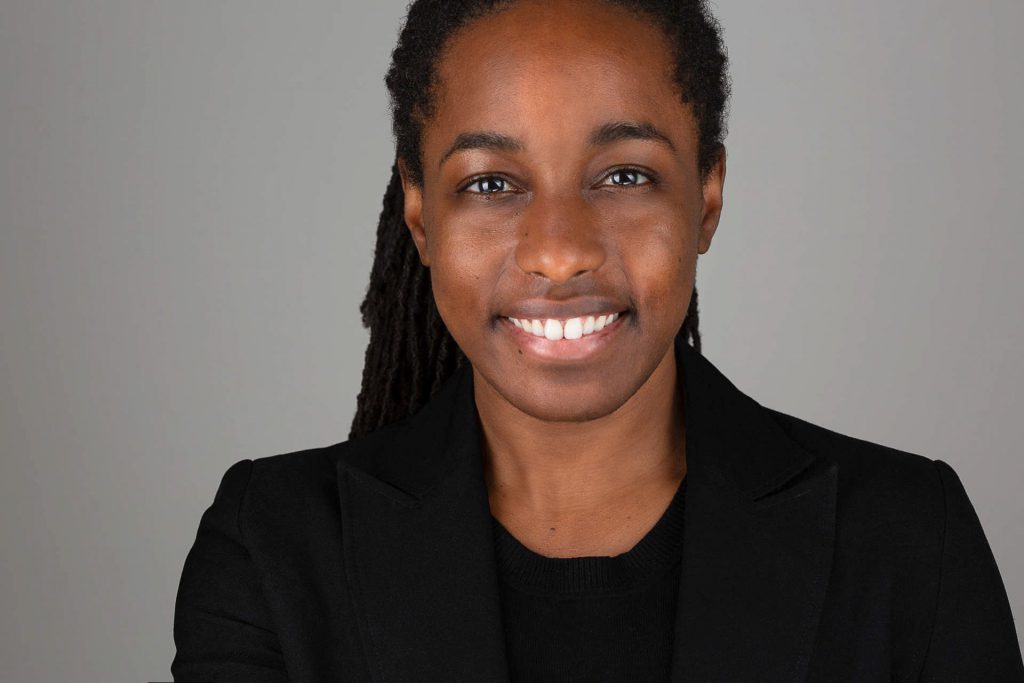 Company and role: founder and photographer, TOPTIA Photography
Nationality: American
Business structure: sole proprietorship
Establishment date: April 2016
---
Can you briefly describe your entrepreneurial journey?
My first camera was a Christmas present when I was 13 years old. In college, I valued being independent of my parents and sold products on eBay as an income for myself. Combining my love for photography and my entrepreneurial spirit, I started my business in 2016.
After I registered my business, I went to any and every networking event I could find on Meetup. With my business card in hand, I told people, "I photograph people who hate being photographed!" It'd get a chuckle or two, but it was my bubbly way of making sure that out of all the people in the room, I would be remembered.
Three years in, my clients went from small business owners to multinational firms! TOPTIA, now on a self-sponsored work visa, was no longer being supplemented by other jobs but was firmly standing on its own two feet and running at a good pace. Then, COVID-19 hit. Sixty percent of TOPTIA's revenue had been event photography. It withered in February, and it was gone by mid-March.
A subsidy kept TOPTIA ticking along for a few months, and I studied and rebranded everything about TOPTIA so that it could rely on several genres. I wasn't the only one pivoting. Many of my old clients and new clients were rebranding and reassessing themselves. Providing sessions to small business owners reminded me how startup business communities helped each other during TOPTIA's inception and now in its recession. By the end of December 2020, TOPTIA had earned more than it had ever made annually since 2016, and it's still growing.
How would you describe Japan's business environment compared to other countries?
I can't speak for many other countries but in comparison to my home country, the U.S., as a sole proprietor providing photographic services to other small businesses and startups, the environment has been surprisingly easy to navigate. However, when I began branching my services out to larger corporate entities, it began to get a bit more difficult.
Japan is well known for being averse to risk, and many larger companies will look elsewhere if a service provider is not incorporated at the very least. On the flipside, my team and I have worked with other global firms that have Japanese offices and international firms that are wholly overseas. Larger Japanese companies will find it difficult to place trust in a small, unvetted freelancer.
What advice do you have for foreign aspiring entrepreneurs who would like to start a business in Japan?
No matter what amount of resources you have to start your business, find a group of other small businesses that are also getting started. Purchase each other's products and services. Rate each other and give each other testimonials. Encourage, help, and enrich each other.
These other business owners will be your cheerleaders. They will be the first ones to recommend your business when someone is asking. Word of mouth in Japan is more valuable than a paid Facebook ad.
Dustin Ikeda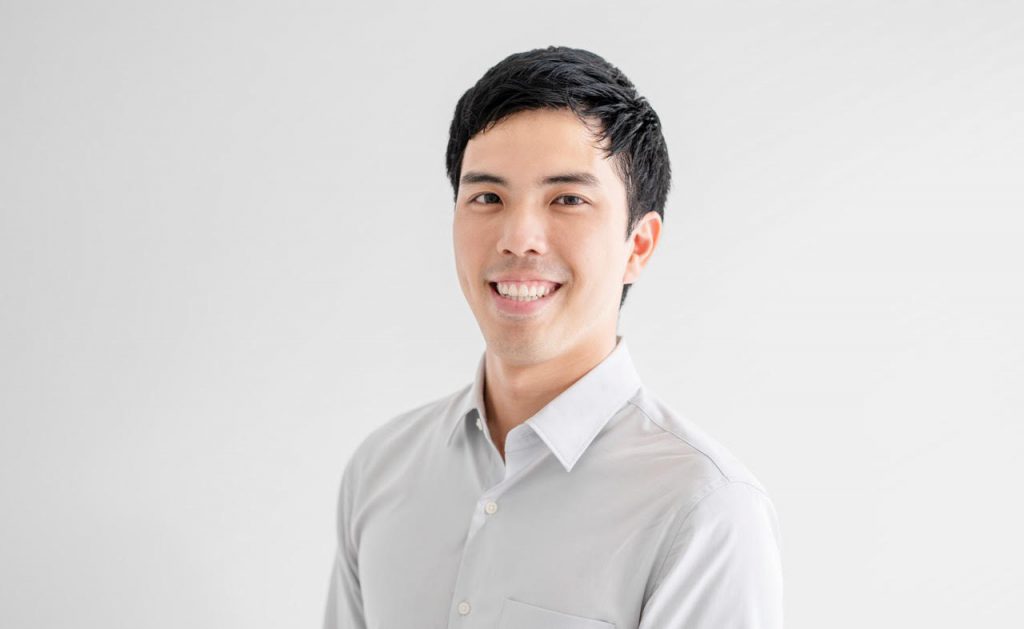 Company and role: co-founder, Hashi Media
Nationality: American
Business structure: K.K. (incorporated)
Establishment date: January 2019
---
Can you briefly describe your entrepreneurial journey?
It had been a dream of mine to start and run a business since high school, but it was always something that I would get to "in the future." I never really made any real entrepreneurial moves until I came to Japan.
I first came to Japan as an ALT (assistant language teacher) after spending my first four years after university working in the corporate world. Coming to Japan was a personal decision, so I gave up on my "career track" and took a significant pay cut. I was "starting over" from zero and in my mid-twenties, so I figured it was the perfect time to take some risks and take my shot at fulfilling my entrepreneurial dream.
I started by linking up with various business partners, people who shared my entrepreneurial vision and could guide me on the first steps of my journey. I ended up working on a digital media company, a share house, a camera rental business, a tapioca milk tea cafe, and a consultancy. I did this while working full-time as an English teacher.
After working on these projects, I felt confident enough to start my own business in late 2018. That's when my business partner, Leo Liwag, and I founded Hashi Media, a digital marketing agency specializing in social media content and advertising. We saw that digital media was underutilized in the Japanese market and that many businesses were looking for help and expertise in this field. We incorporated in January 2019 with the help of Seventh Sense Group, a foreigner-friendly accounting firm.
How would you describe Japan's business environment compared to other countries?
Running a business in Japan as a foreigner has its challenges, but there are actually a lot of benefits to doing business here as well. For example, interest rates on business loans are extremely low and a lot of great government subsidies are available. But on the flip side, qualifying for these loans and subsidies can be frustrating, and the process for approval is a notorious black box.
Another benefit of doing business in Japan is the talent. Japanese employees generally possess an excellent work ethic and attitude compared to other places. But many Japanese people are seeking lifetime employment, and you will have to pay for national health insurance and pension on top of their salaries.
What advice do you have for foreign aspiring entrepreneurs who would like to start a business in Japan?
First, I would advise you to start doing business as a sole proprietor instead of incorporating right away. After you incorporate, you will need to file extensive tax and accounting paperwork, resulting in significant overhead you didn't have before. Don't try to do this paperwork yourself. Consult with TOSBEC or a foreigner-friendly accounting firm to make sure everything is in order. Next, I would make connections with other foreign entrepreneurs who have already started a business in your field. They can help you avoid common mistakes. Finally, I would say that it's hard to do business without at least conversational Japanese. The business ecosystem, like most systems in Japan, is not set up for foreigners.
Garry Pearson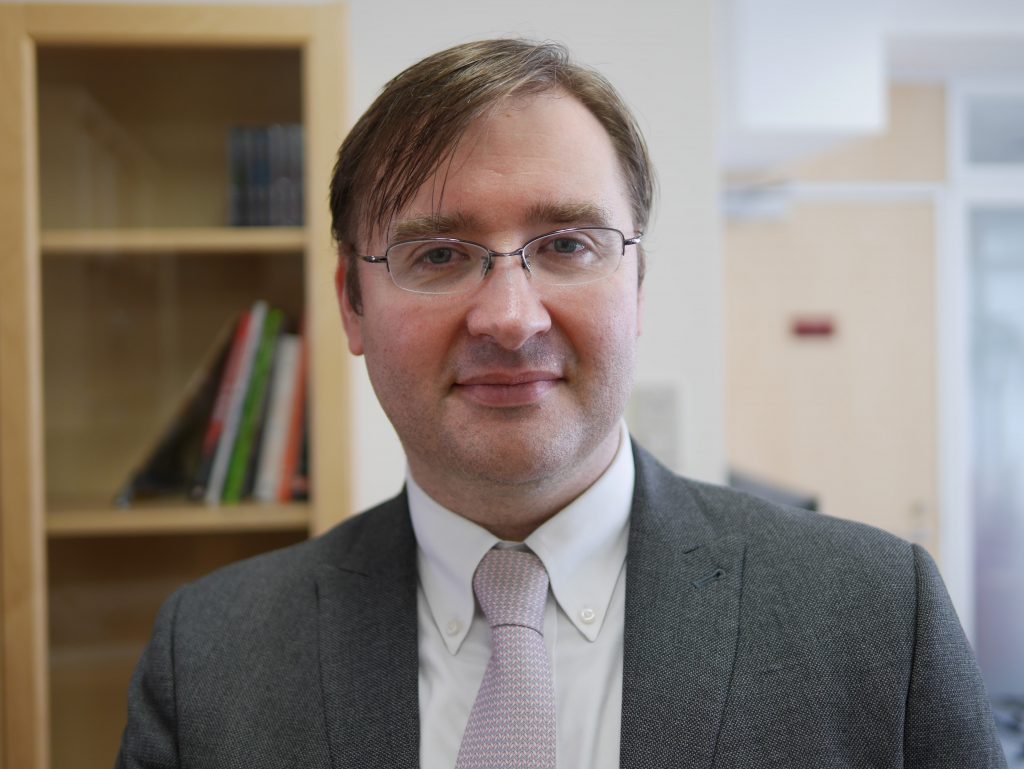 Company and role: founder and president, Global Bridge
Nationality: British
Business structure: K.K. (incorporated)
Establishment date: February 2012
---
Can you briefly describe your entrepreneurial journey?
I'm not sure how exciting my journey was, but here it is. I first came to Japan back in 2003 when I was just 25. I had been teaching marketing and strategy to undergraduate students at a leading business school in the UK. I had developed an interest in Japanese business and wanted to come here and see it firsthand. After a short time teaching at a university here, I soon gravitated towards corporate training and spent the best part of seven years working in management positions of training companies. I wasn't satisfied with the quality of training that was being provided and thought I could do a better job. So I established Global Bridge in 2012, with the mission of helping Japanese companies globalize, believing that effective communication is a barrier for many business people here.
Setting up the company itself was not that big of a challenge. I knew the industry, as I had worked in it for years, and I sought professional support to register the company. What I realized early on was that if I wanted to grow, I needed good people around me, and I made a conscious decision to bring in people who had strengths in areas that were my weaknesses. I had expertise in designing and implementing training programs, but some areas—such as accounting, tax, and legal matters—I didn't know well, especially here in Japan. So I hired someone who I trusted to compensate for those shortcomings. Thanks to everyone's hard work, we could grow quite quickly, and revenue doubled in each of our first three years.
How would you describe Japan's business environment compared to other countries?
I think there are many differences, but one that really stands out would be the importance placed on relationships here. I established Global Bridge in 2012, and even at the start, I think we offered a quality product. However, it was still incredibly difficult to get our foot in the door. I used the few connections I had and was fortunate to get some small contracts with a few large companies. Over time, we proved our quality and not only did we expand our business in those companies, but they also introduced us to other companies. We now do business with a lot of leading companies here and, as a huge positive of this relationship culture, they have remained loyal to us too. I think this will continue, provided we keep our high standards!
What advice do you have for foreign aspiring entrepreneurs who would like to start a business in Japan?
Invest in your relationships. When you get clients, regardless of the industry, I think you should always over deliver on what you have promised, even though it might impact your bottom line in the short term. We often add some value-added services to our training packages for no additional cost. If you over deliver, your clients will appreciate it and this should result in repeat business and hopefully, as in our case, introductions to new clients. Also, and I do understand that Japan is changing in this regard, I would still recommend spending time with clients outside of work. Sharing drinks or having dinner together may seem old fashioned, but from my experience, still works. Investing in relationships will benefit you in the long term.
Common Themes and Final Thoughts
As a Japan-based sole proprietor, I can relate to the stories and advice shared above. Common themes that resonate with me include the power of community building, networking, learning Japanese, and building a solid reputation by over delivering on your products and services. Looking back at my career and entrepreneurial journey, I'd also suggest that aspiring entrepreneurs consider the following tips.
Figure out how you can prototype your business. See if you can actually create and sell something instead of simply the "idea" behind it. In its simplest form, this means that you need to have a portfolio of work or a prototype of your product or service. If you can make potential clients say "I want you to do that for our business," then you'll know that you're on the right track.
Research Japan's business environment and the industry that you want to enter. Reading articles like this one is a great start, but continue exploring and researching what it's like to start a business in Japan. For example, this UC San Diego webinar contains some eye-opening insights on what Japan's entrepreneurial ecosystem is really like.
Reexamine your definitions of entrepreneurship and business as a whole. It's easy to fall into the trap of believing that you need a lot of capital and flashy technology to become an entrepreneur. Although dreaming big is admirable, remember that you might not need a fancy office or a large investment to establish yourself as an entrepreneur. Hopefully, the interviews above have given you new ideas and perspectives to consider for your own entrepreneurial journey in Japan.
---