This article was produced in cooperation with Cardemy.
---
I've studied Japanese on and off since I was in college, encountering several progress plateaus along the way. Whenever I managed to cross one of those plateaus, it was due to one of the following pillars of my language-learning journey. The first one was the accountability and coaching I received via formal classes and private lessons. The second pillar was the four years I spent working in a Japanese office, immersed in a constant flow of opportunities for language input and output. Finally, the third pillar was fully embracing the use of digital flashcard applications with spaced-repetition (SRS) algorithms that helped me burn kanji, vocabulary, and grammar into my brain.
Over the years, I've tried almost every app and classroom format imaginable in my never-ending quest to improve my Japanese. However, no single option integrated the three pillars responsible for my progress—accountability, authenticity, and technology—under one virtual roof. That changed when Kokoro Media offered me the opportunity to chronicle my experience with Cardemy, an online learning system that combines the best of all worlds: personalized online lessons seamlessly integrated with bespoke, immersive video-flashcard decks. You can see how these flashcards work and get an overview of the Cardemy ecosystem in this video:
In this article, I'll share my experience with the full-featured Cardemy free trial, which includes both the online lesson and flash card components of the learning system. Read on to learn why Cardemy has the potential to become the next big thing in the world of language learning.
---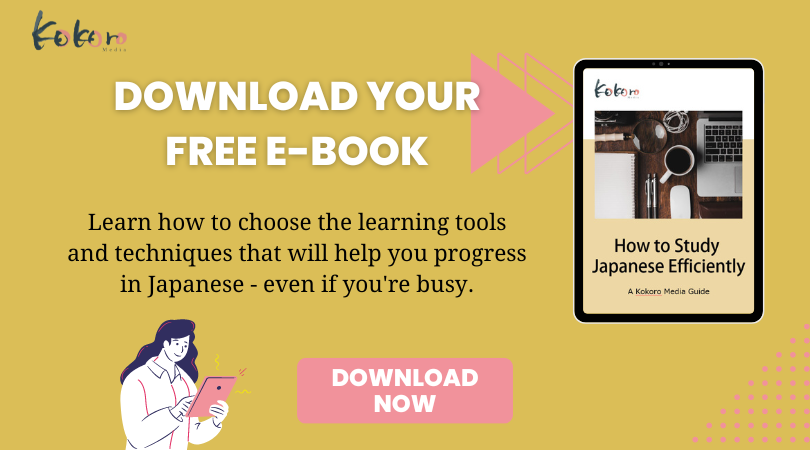 ---
An Online Lesson Tailored to My Needs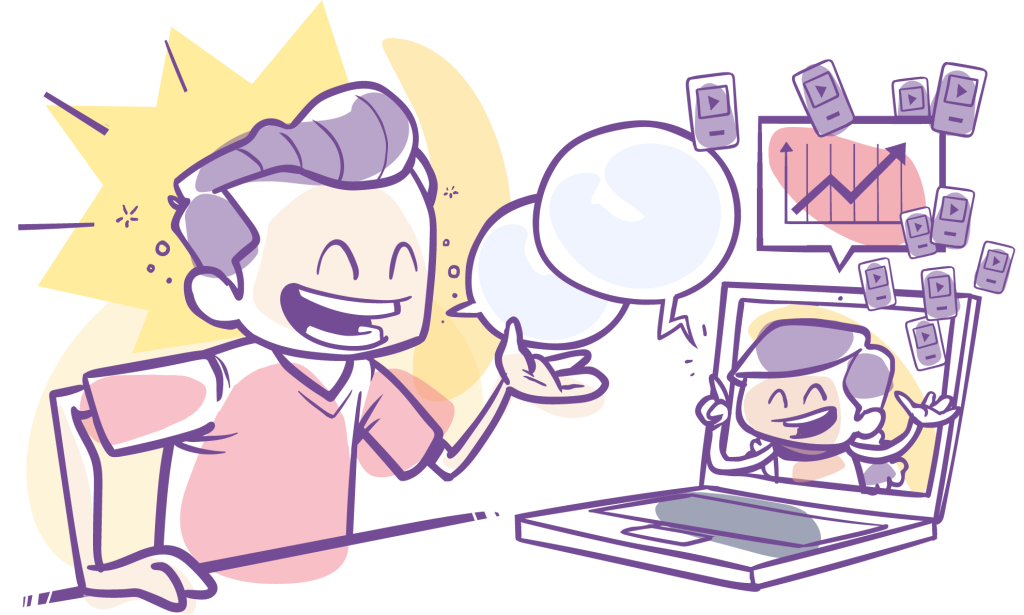 Upon connecting with my instructor via Zoom, I was immediately impressed with just how customized my lesson was. At this point, I had only filled out some basic information about my goals, level, and interests during the free trial onboarding process. Yet within minutes, I was engaged in a lesson based on a hand-picked YouTube news report covering the recent Tokyo Game Show. Although this was a discussion and listening comprehension lesson, I was told that future lessons could include role-playing scenarios to address my other Japanese learning goals (e.g., making pitches and presentations for my business).
My instructor made sure to unobtrusively correct my speech as we conversed, introducing me to new words that were more appropriate and natural for business conversations. I appreciated how she typed the words that I needed to know into the Zoom chat box, even though, like magic, all these words would end up in my personalized digital flashcard deck in a matter of hours.
After watching the minute-long video a few times and working through a few comprehension questions, I could see the vocabulary words I needed to learn to plug the gaps in my understanding. There was never a dull moment in my 30-minute lesson, and before I knew it, it was time to part ways with my instructor. The lesson was effective on its own, and the fact that it's bundled with a robust self-study flashcard routine is not just icing on the cake—it's an extra layer.
Flash Cards: Personalized and Effortlessly Generated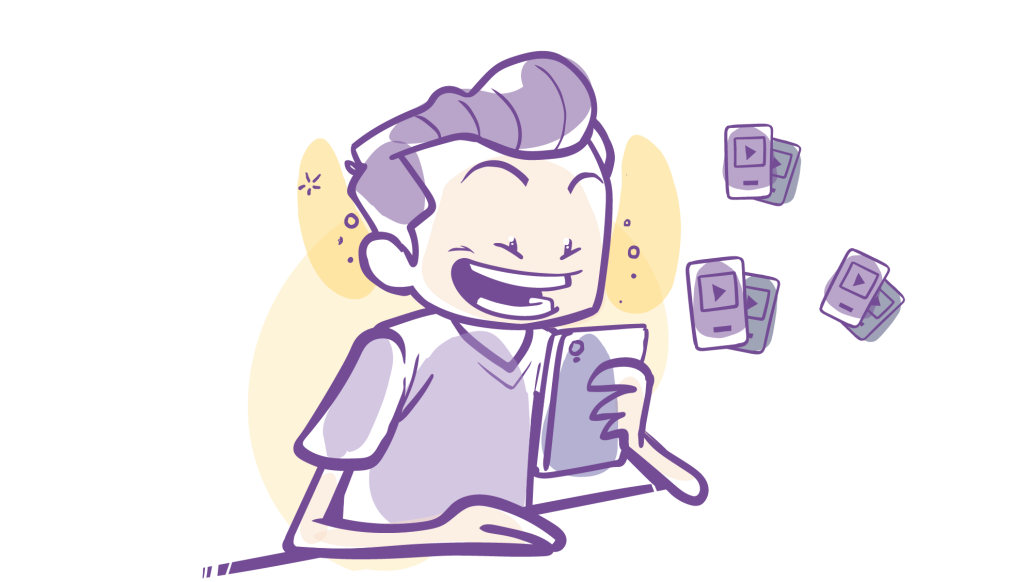 A couple of hours after my lesson, I logged into my Cardemy account and was greeted by custom flashcards based on the content I had just learned. My first task was to confirm which cards—from a mix of AI-generated and hand-picked options—I needed to learn and which ones I already knew. Once I sorted everything out, I had a queue of digital flashcards to review each day, with ideal spacing intervals based on my performance.
Each card featured YouTube content (including the clip from my online lesson) to help me learn words in phrases in relevant, natural contexts. I could even input vocabulary that wasn't covered in my online lesson. I tried this with 通貨 (currency), a word I recently picked up while reading the news in Japanese, and I was amazed to see that Cardemy instantly generated a flashcard featuring a YouTube video clip about the foreign (currency) exchange market. With a feature like this, learning is never limited to your most recent online lesson.
Proceeding through my review queue revealed a variety of cloze-test flash card types, including self-assessment and multiple choice. Cardemy also promises fill-in-the-blank cards that require you to manually input answers—the holy grail of any quality digital flashcard system. At the time of this writing, these have yet to appear in my review queue. However, I expect them to start appearing as my performance improves.
Speaking of performance, Cardemy's algorithm analyzes your progress every day, ensuring that you encounter more difficult flashcards more frequently. However, unlike other digital flashcard systems, Cardemy automatically limits the number of review cards that appear at once, keeping you from getting overwhelmed and demotivated during those times when life gets in the way.
Priced for Progress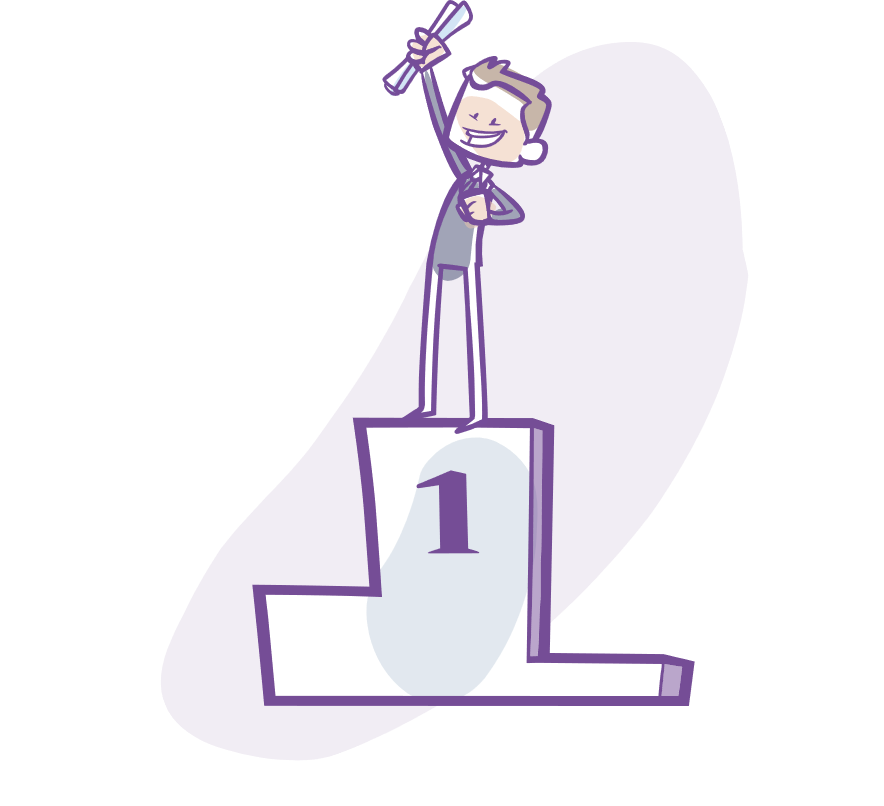 The full, "Blended," Cardemy experience currently costs 14,800 yen per month. This includes four 30-minute online lessons per month, complete with access to instructor-created flashcards that you can review anywhere and anytime on your computer or smartphone.
If you are already enrolled in a language school or taking private lessons, Cardemy offers the E-Learning Full option for 6,000 yen per month. This app-only plan omits Cardemy's online lessons but includes all the flashcard features described above and a text-based chat system to request help and customized flashcards from your instructor.
Cardemy is a premium product and is priced accordingly. So, you'll need to consider how its value aligns with your learning style and needs. Fortunately, since Cardemy offers a free 12-day trial for the Blended experience, there's nothing to lose in giving the system a try. And this is an actual free trial—no credit card or payment information is required.
Cardemy CEO Christophe best explains the system's value. "The e-learning component of Cardemy is particularly strong. In traditional schools, you spend a lot of time in class going over kanji, vocabulary, and grammar with a teacher. Cardemy classes focus on conversation practice, and rote learning is done on the app, which is more efficient and cost-effective. As a result, you don't need to pay for as much class time compared to other schools."

More than an App: Cardemy Is a Learning System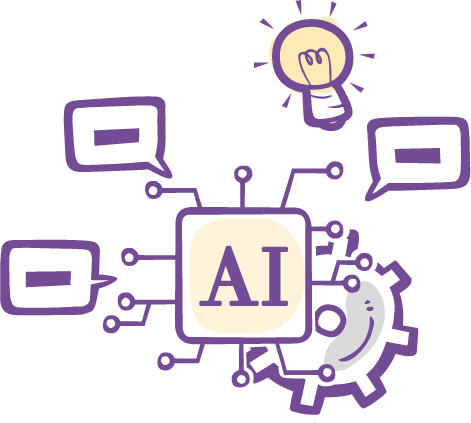 Although Cardemy's individual components–online lessons, AI support, and SRS flashcards–are compelling individually, the real magic of this online learning system lies in the sum of its parts. Never has a learning system brought all of the most effective aspects of language learning together in a cohesive package quite like this.
The Cardemy team is just getting started, and based on my experience, it's only a matter of time before Cardemy becomes a household name among Japanese learners of all levels. Even English—and soon, French—learners can get in on the fun. But don't just take my word for it. Check out the free trial, and experience Cardemy on your own terms to see if it's the right solution for your language-learning needs.
---