Disclaimer: This article was produced in cooperation with byFood and contains affiliate links. Kokoro Media may earn a commission from purchases made via the byFood links featured throughout this article.
I started drinking green tea more than 15 years ago, during my first visit to Japan as an exchange student. I got a liking for it, and after returning home, I would visit fancy tea shops to buy quality green tea. Although far from being a specialist, I still enjoy a good cup of green tea today. Until recently, I thought I was making my green tea the correct way—carefully pouring water about to boil on the precious green leaves. I was wrong.
The opportunity to learn about my mistake came from an invitation from the website byFood to test their services. It is a website that allows you to book food tours, food experiences, and restaurants in Japan. However, because of the pandemic, Anthony and I judged it would be wiser to give a try at some of the several online experiences available (you can read about Anthony's experience here). Also, we wanted to talk about experiences our readers outside of Japan can join, too. In the end, I chose the "Virtual Teatime with Japanese Green Tea Expert in Japan" because I thought it would be fun to sip a cup of green tea while getting some knowledge.
The experience took place via Zoom, and we were two guests, both based in Tokyo. Our host was Lauren from Arigato Japan Food Tours. She is a dynamic green tea enthusiast living in Japan for more than 20 years. She is even working on getting a green tea sommelier license. (For more information about this topic, I invite you to read our interview of Florent, one of the first foreigners to become a green tea sommelier in Japan.)
Lauren started by sharing basic knowledge about tea with us: growing and harvesting, the best tea areas in Japan, and more. During the whole experience, she used pictures, videos, and quizzes. She often asked us our opinion to make sure we were actively participating and having fun. I appreciated that because this kind of format can quickly turn into a one-sided seminar—it did not. Plus, I did not have to worry about taking notes. We were promised to be provided with a "resources kit" including all the essential information and recipes later.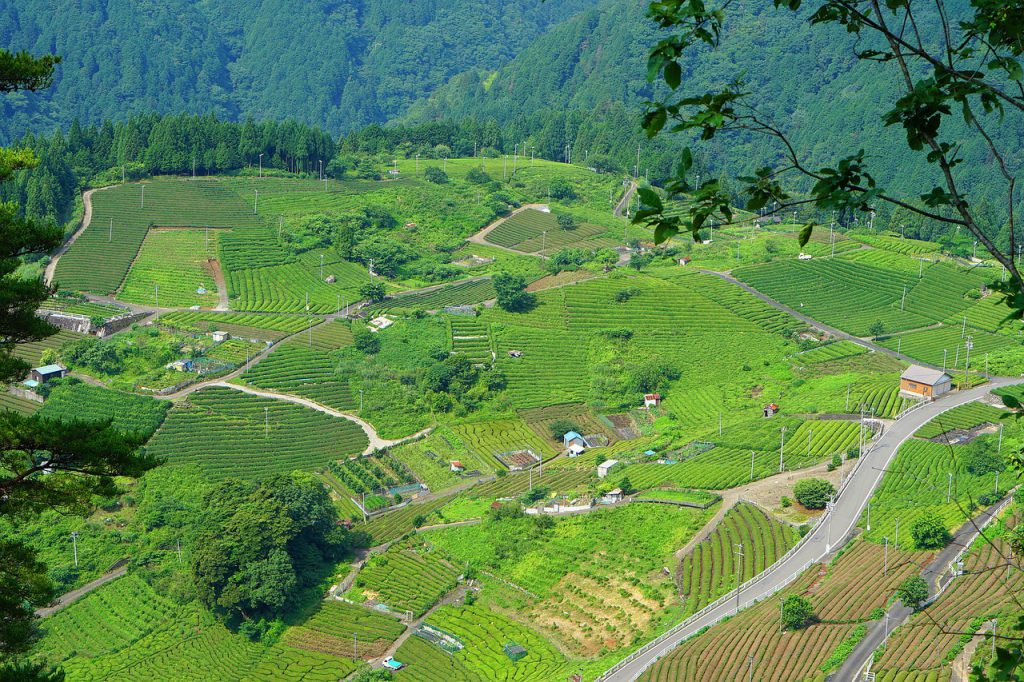 The highlight of the experience for me was when Lauren explained how to make a cup of tea. We were invited to make tea simultaneously, so I decided to imitate Lauren. She explained and showed us how to do it. To make things easier, Lauren does not have one but two cameras running on her Zoom experience. The second one is showing her tea-making table, with pots, cups, and several tea samples. It made every step very easy to follow. So, I learned I was making my green tea wrong.
I was right about the water temperature: about 80 degrees Celsius. The quantity of tea you should prepare? I was making too much. The correct time to wait? I was waiting too long (hence my tea was often bitter). I did not even know you are not supposed to pour the hot water directly on the leaves (instead, you first pour it into your cup, and after waiting a little, you pour it on the leaves). On top of all this, I was even wrong about how you are supposed to serve the tea from the pot to your guests' cups!
As a result, making my tea the correct way completely changed the taste of the lovely tea I had got ready for the experience. It was not bitter, of course, and tasted lighter. Still, I was able to taste some more delicate aromas that had been lost so far—the same kind of aromas I could smell from the dry leaves.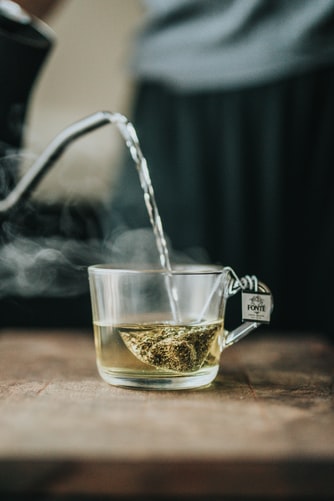 Lauren also told us about green tea's health benefits (only the scientifically approved ones—thank you!) and explained to us the secret relationship between green tea and nori seaweed (now I know why green tea shops sell it as well). She also taught us the difference between the different categories of green tea. On top of it, she suggested some green tea delicacies and even provided us with a cocktail recipe. She introduced us to some useful addresses and nice things to do in Shizuoka, Japan's main green tea producing area. Finally, we were able to ask any question we wanted about green tea. Lauren is very easy to talk to and knows a lot, so this last part made all the difference.
I found that 1,500 yen was a very reasonable price for a one-hour experience packed with so much valuable information and fun. Even though this took place online, being able to make and share a cup of tea in real time, the interactivity, and the opportunity to react and ask questions anytime made it a genuine experience. My only regret would be that one hour may be a little fast. If it was a little longer, we might have used more time to learn more about cool green tea recipes. However, I understand the need to keep it short to make sure nobody gets bored.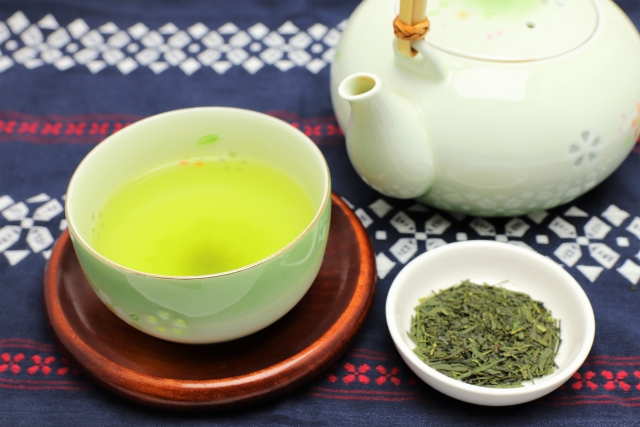 The pandemic is forcing us to stay at home much more than we used to. Such experiences can help us connect with new people in new ways, think about positive things, and expand our inner world through learning.
I have never been so happy to learn I was wrong at doing something. Now I can taste real green tea.