As we learned in the first volume of this article series, there is no single correct path toward Japanese fluency and literacy. With so many methods, tools, books, and courses dedicated to learning one of the world's most popular languages, it was only natural that I once again reach out to my network for another volume of language learning stories.
Whether you're a beginner, intermediate, or advanced learner of Japanese, you'll find ample advice within the following interviews. And, once you've consumed all the words of wisdom within this article, be sure to download our free e-book for even more guidance on learning Japanese.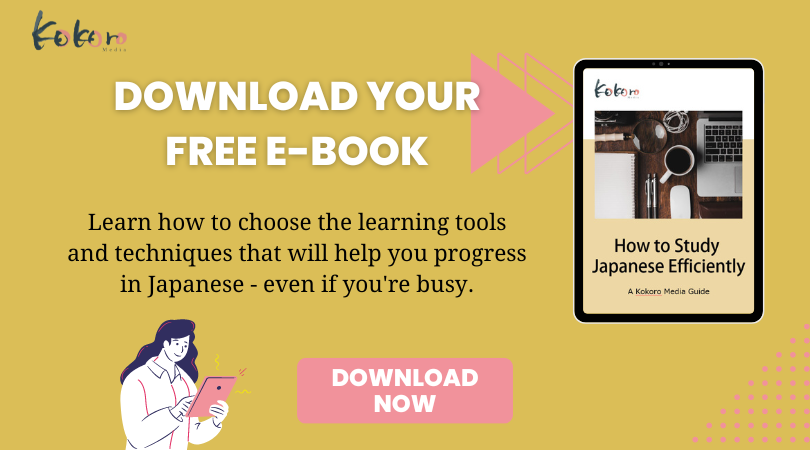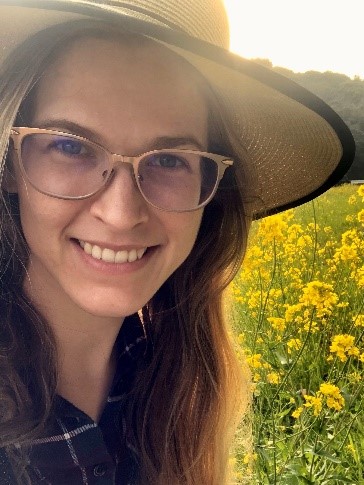 Occupation: corporate Japanese culture and language instructor; podcaster
Company: independent contractor; Business Success Japan Podcast
Country of residence: USA
Current Japanese level: pre-advanced
Additional details: JLPT N2
---
How long did it take to reach your current level of Japanese proficiency?
I've been studying Japanese on and off for about ten years.
How did you learn Japanese?
I majored in Japanese during college and studied abroad in Japan twice. However, the teaching methods I encountered really didn't suit my learning style, and I doubt that I could have passed the JLPT N3 after graduation. I was left feeling stuck, discouraged, and demotivated. Since then—and after a year-long interlude in South Korea—I've had to develop strategies that work best for me. Here are a few methods that I would recommend:
Anki (or other spaced-repetition software): outsource the management of your vocabulary learning.
Japanese Podcasts: gain passive listening exposure using Japanese or bilingual podcasts while you drive, workout, or do chores.
NHK News Web Easy: read the news in simple Japanese.
Read extensively: get a copy of interesting or familiar books in Japanese, read the news, or check out blogs.
Rikaikun browser extension: instantly look up unfamiliar words while reading Japanese online.
Jisho: look up vocabulary, sample sentences, and kanji, including stroke order.
Sail: have unlimited conversations with Japanese volunteers for a low monthly fee while supporting Helte's mission to use technology to create a more inclusive society.
Language Reactor: learn Japanese while watching Netflix or YouTube.
Heisig Method for Kanji: finally retain kanji using a powerful mnemonic method.
Notebooks: capture unfamiliar words to put into your flashcard deck later, and get some practice writing kanji.
What advice do you have for Japanese learners?
Find what works best for you, and don't be afraid to pivot. Everyone's learning style is different, but the most effective methods change along the language learning journey.
Keep your eyes on your own path. It's easy to get discouraged by all the people who have mastered Japanese in an unbelievably (and likely sensationalized) short period of time.
Lastly, exploit your interests. It's much easier to stick to a study method that you enjoy, and you'll be less likely to forget things you find interesting.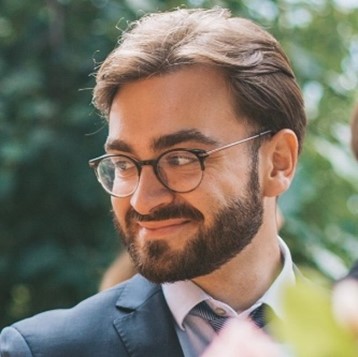 Occupation: communications and marketing manager
Country of residence: Japan
Current Japanese level: pre-advanced
---
How long did it take to reach your current level of Japanese proficiency?
It took me about two years.
How did you learn Japanese?
Japan has always held a special fascination for me, especially due to its unique language. From an early age, I have found Japanese to be particularly poetic. I believe this may be due to the similarities between Japanese and my native Turkish language in terms of speech flow, intonation, and grammar.
In 2018, I made the decision to change the academic focus of my minor from law to Japanese studies at the University of Zurich. At the start of my studies, I could not read hiragana or katakana. However, I was fortunate enough to have an exceptional teacher who guided me through the Genki I, Genki II, and Tobira textbooks. During our coursework, we concentrated on Japanese grammar and the various forms of politeness inherent in the language.
In terms of Kanji, my reading and writing skills improved significantly with the help of the Kanji Study application which, unfortunately, is currently only available on Android.
In 2019, I was honored to spend a month living with my host mother in Kanazawa, Ichikawa Prefecture, and I experienced an immersive environment that enabled me to further deepen my understanding of the Japanese culture and language. This opportunity allowed me to expand my skills and capabilities with the language, and I am deeply grateful for the experience.
What advice do you have for Japanese learners?
Although I value grammar, intonation, and vocabulary, I believe that acquiring a language is more important than just studying it. It's crucial to balance both input and output while immersing oneself in Japanese language and culture. To aid this process, use various media formats like podcasts and news programs. Don't be afraid to make mistakes, as they can be opportunities to learn and improve.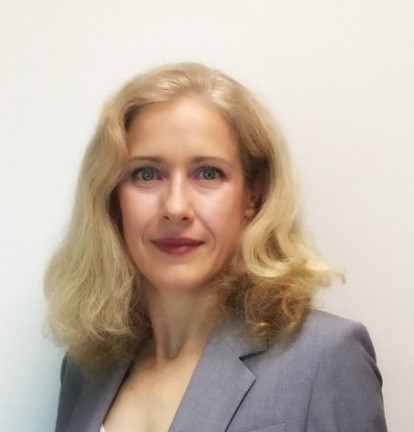 Occupation: founder
Company: Japan Expert Insights
Country of residence: Japan
Current Japanese level: advanced
Additional details: JLPT N1
---
How long did it take to reach your current level of Japanese proficiency?
It took eight to ten years.
How did you learn Japanese?
I used みんなの日本語 [Minna no Nihongo] and a couple of grammar textbooks to study for the JLPT N2 and N1 tests. However, I achieved my current level after I made friends and started working for a company where I was the only foreigner. All the communication with my colleagues was conducted in Japanese, and that helped me learn keigo, business Japanese, and lots of industry-specific terms.
What advice do you have for Japanese learners?
Find a non-native Japanese speaker to teach you the basics of grammar and syntax. Non-native speakers who are fluent in Japanese can help you understand the grammatical structures along with the different levels of keigo and when to use it.
Make Japanese friends and practice your Japanese with them. Be open, respectful, and humble so that they feel at ease with you.
Be aware that just because you can say something in Japanese doesn't mean that you should say it. Be observant and read the room.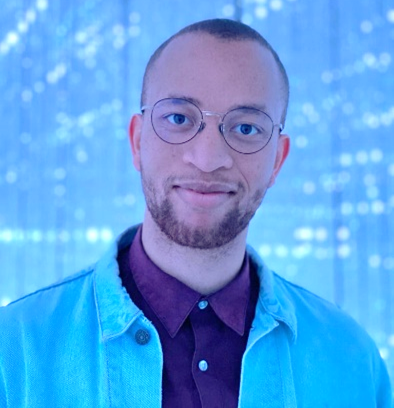 Occupation: freelance writer and teacher
Country of residence: Japan
Current Japanese level: intermediate
---
How long did it take to reach your current level of Japanese proficiency?
It has taken me three years.
How did you learn Japanese?
When I arrived in Japan the extent of my Japanese was what I consider the three golden phrases of any language: "hello," "thank you," and "Where is the toilet?" The only preparation I had was a short program on reading hiragana. My first goal was learning enough to do practical things like asking for a bag at the convenience store.
After this phase, I was motivated to learn enough to fully experience life here. So, I signed up for the JLPT. I had heard both praise and criticism of the test and decided that I'd use it as a motivator for studying and not a barometer of my actual Japanese level. This proved helpful as it made me actively study elements of the language I wasn't using for day-to-day survival and gave me a reason to open my books.
Despite my efforts, learning Japanese was slow and arduous. Whilst my ability to listen to and understand Japanese improved considerably, I'd still stumble through even the most basic of sentences. Kanji also seemed like an impossible mountain to climb, as I was never good at the style of cramming it takes to memorize them all.
My biggest improvements came when I took the step (and investment) to attend Japanese classes and increase the Japanese input and output in my life. Lessons gave me an opportunity to speak, review, and get assistance with kanji. I also started watching more Japanese TV shows and movies, and I even signed up for my local volunteer group's language exchange to increase my overall exposure to the language.
What advice do you have for Japanese learners?
Learning a language can be draining. You'll have to step out of your comfort zone and actively seek out opportunities to make mistakes. That's especially hard after a full day of work. But it can be done if you're realistic. Create structure for your learning early. Have some type of Japanese guidance: a school, online lessons, or a friend. Gather input such as news, TV, and books. Use the language regularly—speak Japanese at least once a month, for example. Even if you only do 10 minutes a day, then you're already ahead of most of us.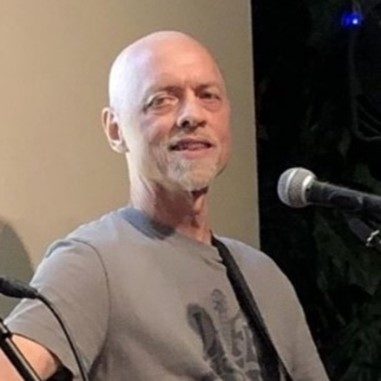 Occupation: cross-cultural educator (retired)
Country of residence: Japan
Current Japanese level: advanced
---
How long did it take to reach your current level of Japanese proficiency?
It took 40 years, give or take, and I'm still chipping away at the language.
How did you learn Japanese?
The short answer is a combination of textbooks, videos, and total immersion with Japanese friends.
Step 1 (three things done simultaneously): I found myself a Japanese roommate, took intensive language classes at Waseda University, and applied textbook learning by socializing with Japanese friends.
Step 2: I spent four years at ICU [International Christian University] in Tokyo, did more textbook learning, engaged in more total immersion, and realized that I needed to learn more about Japanese culture and values.
Step 3: I joined a Japanese company.
I experienced the following hurdles and turning points:
Getting past the psychological barrier of learning syntax that defied what my English-speaking brain considered normal: Rather than saying, "I don't like olives," Japanese syntax dictated that I talk like Yoda and say, "I olives like not." It took half a year for my brain to internalize this.
Getting over myself and conquering my fear of looking foolish: This was easier said than done, and it was both my toughest hurdle and biggest leap forward.
Developing an intimate relationship with a native speaker: The best Japanese teacher I've had is my wife. It helps that she doesn't speak "feminine Japanese," so there's no problem on that front.
Building vocabulary by listening to stories: I watched lots of rakugo [Japanese comic storytelling] videos because it was fun. However, any story will do since stories help make new vocabulary stick.
Administering over 100 seminars in Japanese: This was my training ground for learning to interact with a Japanese audience and improvise off script.
What advice do you have for Japanese learners?
Learning Japanese without knowing the culture can make you dangerous. Language is a tool: it can help you connect with people but also offend them. Cultural knowledge will help you avoid the pitfalls and be strategic in your communications.
You need to find your motivation. For me, it was making friends and communicating with them. For you it might be understanding anime. Whatever drives you, go with it.
Make language study fun and compatible with your learning style. YouTube is your friend.
---